With these uncertain times that we are in,  I have compiled my top ten favourite documentaries /streams to watch whilst in lockdown. Most likely this lockdown is likely to continue for at least another month or so in the UK.
These are what I have been watching and might be of interest to some people, mainly music, business and photography. Also, you should check out the live streaming services from Adobe which are free, they consist of tutorials plus analysing the current situation (Monday to Friday). You will never have this amount of time available, so use it to learn new skills.
Abstract: The Art of Design | Platon: Photography | FULL EPISODE | Netflix (YouTube)
An additional one that I have added at the beginning of June is a Netflix documentary on Design which is free to watch on Netflix, with beautiful photography. An informative watch, there are more in the series a recommended watch.
View on YouTube – https://youtu.be/BDpqt-haLLM
Still Bill – Bill Withers Story (YouTube)
Life and time of Bill Withers who sadly died recently, this shows in his own words how he got into music. Filmed early in the last decade.

View on YouTube – https://youtu.be/S0thRH4qucU
2020: Coronavirus Special – Part 1 (BBC Iplayer)
In just over 100 days, a new coronavirus has taken an unprepared world by storm, infiltrating every corner of the globe, sending entire nations into lockdown, killing thousands and infecting countless more.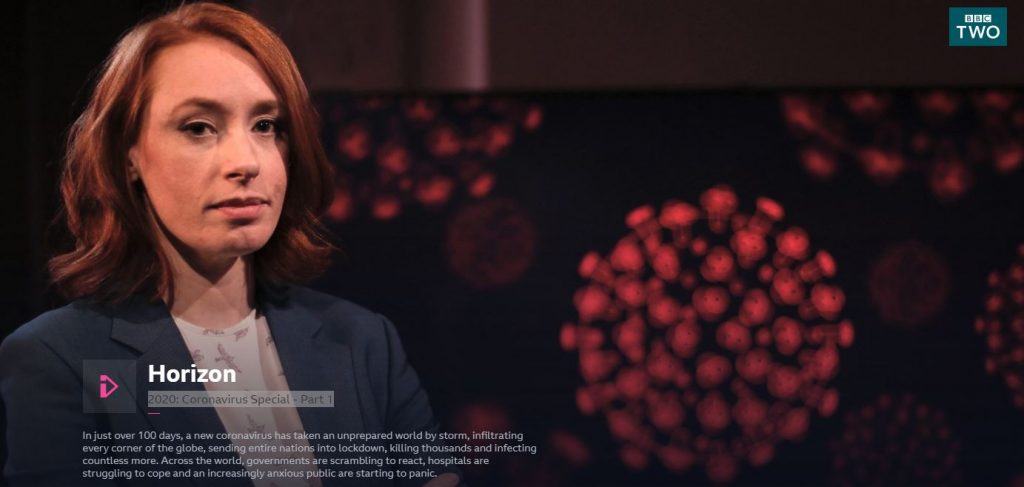 View on Iplayer – https://www.bbc.co.uk/iplayer/episode/m000h3nm/horizon-2020-coronavirus-special-part-1
Adobe Live streaming (YouTube / Behance.net)
Various streams throughout the day (Monday to Friday), learn something new about photography, graphic design, Illustration, UX and Photoshop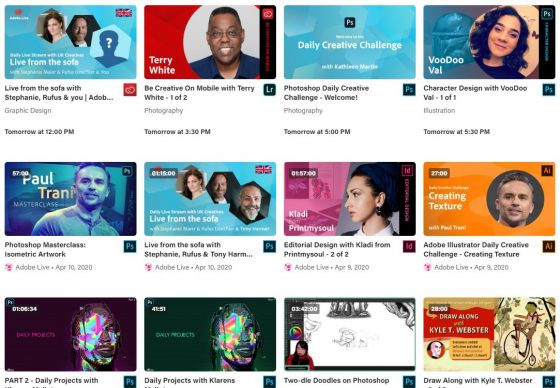 View live / replay on Behance – https://www.behance.net/live or YouTube – https://www.youtube.com/user/AdobeCreativeCloud/videos
FStoppers ( YouTube)
Daily diary whilst in lockdown, funny and informative, I normally watch their channel for photography but this is part of my daily watch now.

View on YouTube – https://www.youtube.com/user/FStoppers/videos
Creative Live (YouTube)
Lots of excellent talks and discussions on Creative businesses.

View on YouTube – https://www.youtube.com/user/creativelive/videos
The Black God Father (Netflix)
Witness the exceptional and unlikely rise of Clarence Avant, a music executive who influenced legends such as Bill Withers, Snoop Dogg, Quincy Jones, Muhammad Ali, Hank Aaron, Presidents Barack Obama and Bill Clinton and many more…

View on Netflix – https://www.netflix.com/watch/80173387
Quincy (Netflix)
Artist. Father. Visionary. QUINCY is an intimate look at musical icon and influential legend, Quincy Jones.

View on Netflix – https://www.netflix.com/watch/80102952
808 (Amazon Prime)
Fascinating documentary on the role the Roland 808 drum machine had on the history of music. "808" The heart of the beat that changed music.

View on Amazon Prime – https://www.amazon.co.uk/gp/video/detail/B06XSPQTT5
Hiphop Evolution (Netflix)
Interesting documentary series on the history of Hiphop

View on Netflix – https://www.netflix.com/watch/80190203
Easy to Learn, Hard to Master: The Fate of Atari (Amazon Prime)
Its been over 40 years since the advent of the Atari computer, this documentary gives the inside story of the company.

View on Amazon – https://www.amazon.co.uk/Easy-Learn-Hard-Master-Atari/dp/B073Q92K58
If you have found any further interesting websites / documentaries / streams let me know by leaving a comment below.
Social links
Instagram – http://www.instagram.com/alalchan
Flickr – http://www.flickr.com/alalchan
Twitter – http://www.twitter.com/alalchan
Facebook – https://www.facebook.com/alalchanphotography