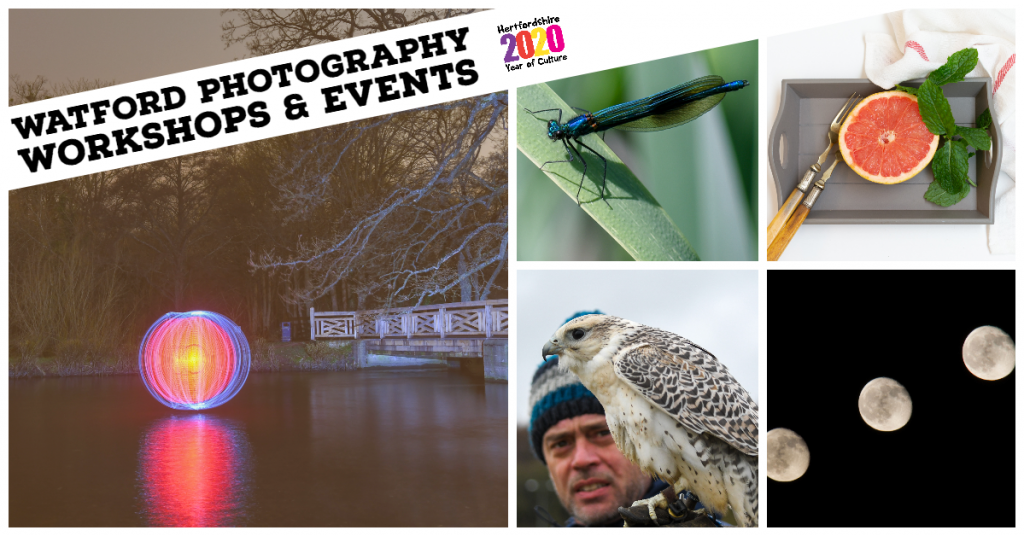 Currently, all our workshops/events are postponed due to the Corona Virus lockdown, they will be started as soon we are able to run events in Cassiobury Park. Stay at home, stay safe.
If you are interested in photography and want to try something new, sign up to one of my workshops / events / photowalks that I will be running during 2020. Sign up by going through to the Meetup website this is the place to be notified of events when they get put live.
Lots of the events I create this year will be under the umbrella of Hertfordshire Year of Culture, you will see the logo on them. Look out for more events such as a talk from A Lady In London who has one of the top travel blogs in the UK, she will be giving tips on How to create your own blog and making it into a career. There will also be a lot more model photography shoots which people have been asking for plus Lightroom & Photoshop later in the year.
To join the Watford Photography Meetup, click the image below you will see a list of the current events running where you can signup by clicking the ticket link below to find out more information.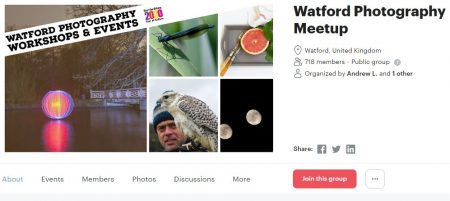 Here is a list of my latest events and workshops coming up.