Imagine Watford is back! With performing arts galore over the next three weekends till 18th July. After last year's postponement and the COVID restrictions, it's great that it has returned. One of my favourite events in Watford. There is something for everyone, and this year it is in different locations around Watford.
On the 3rd July, Imagine Festival is at Watford Fields, a place I hadn't been back to since 1989! The performances were spread out over the park to provide enough social distancing. The performances are free so just turn up.
The next events are at King George V playing fields on the 10th of July. On the 11th, in the parade by the pond and in Garston Park on the 17th. More information can be found on the Imagine Watford link below. Curated by the Palace Theatre and funded by Watford Council & Arts Council. Watford is lucky to have this annual free event in the town.
Loveart by Dream Engine
An amazing acrobatic display, performed inside a massive 12m heart-shaped air balloon. This supported the weight of the performer as she did her performance. The heartbeat, with each movement bringing the red heart to life, it wowed the crowd.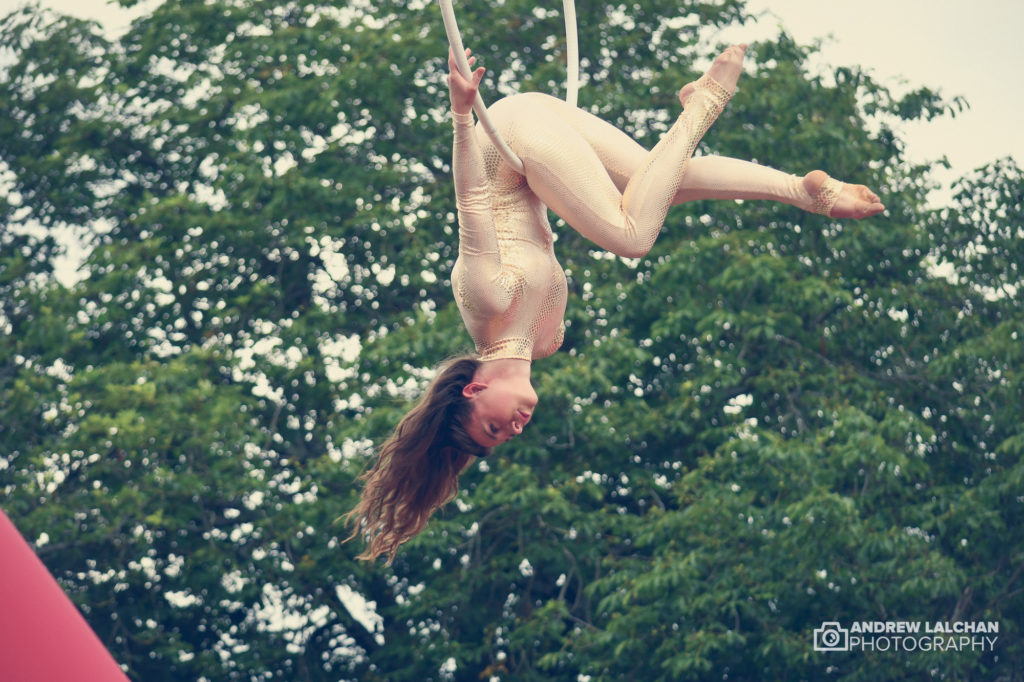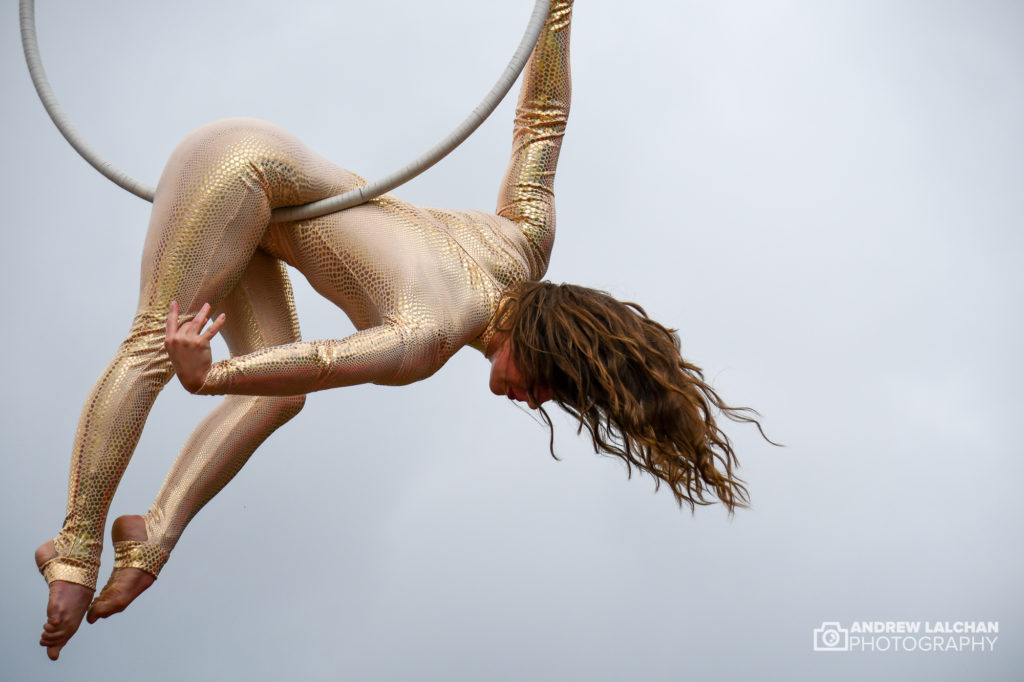 Produced by Dream Engine, who create aerial shows to enchant and amaze. They have created some spectacular shows around the world.
Web: https://www.thedreamengine.co.uk
Automata by Festive Road
Funky robots where you can wind them up to bring them to life. A fusion of art and engineering creating mechanical marvels. They are made from old bicycles, car parts, tools and household utensils. They certainly looked cool, and the kids loved them, mesmerised by their mechanical movement.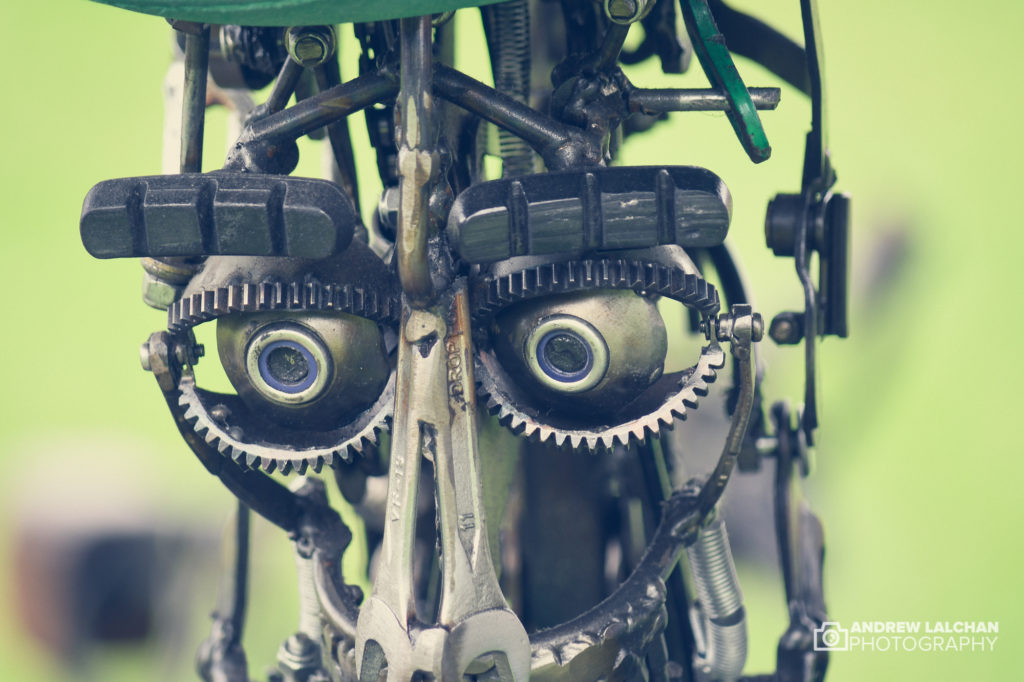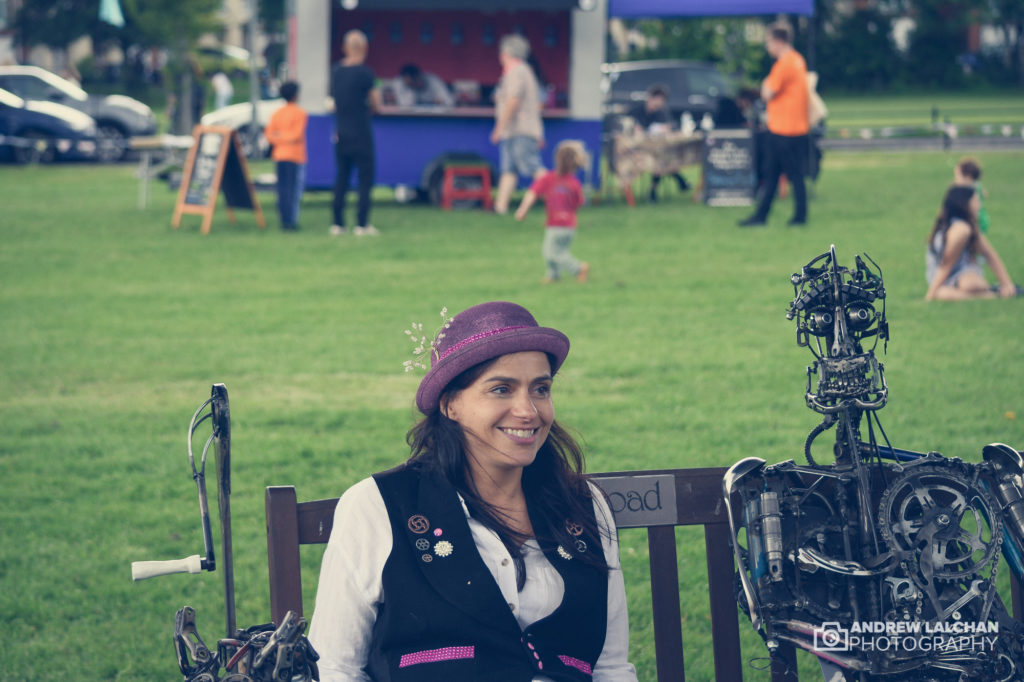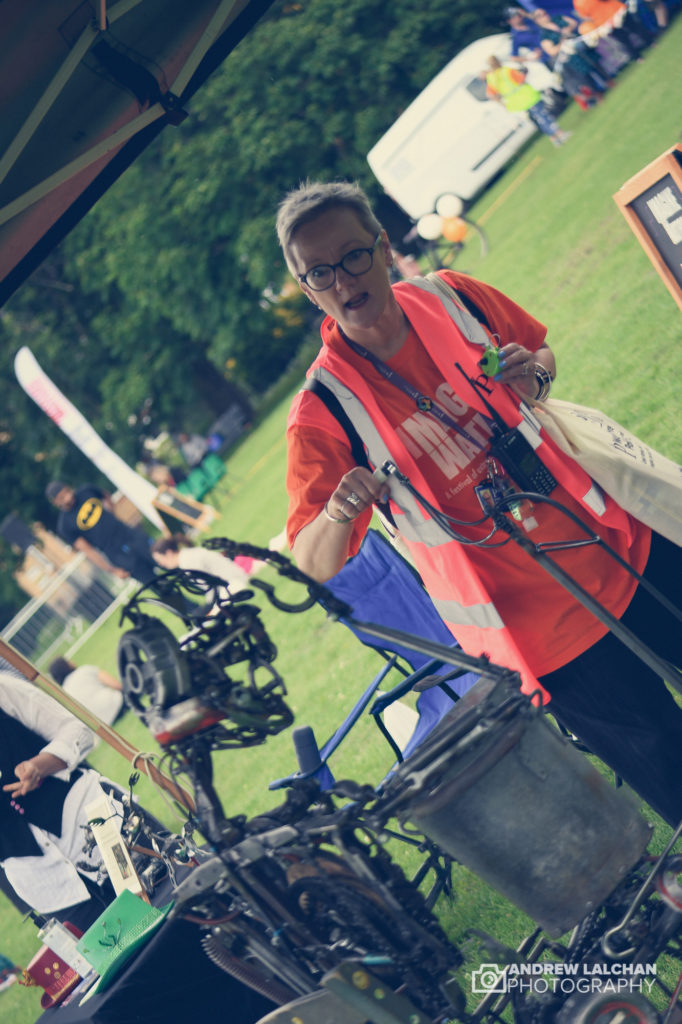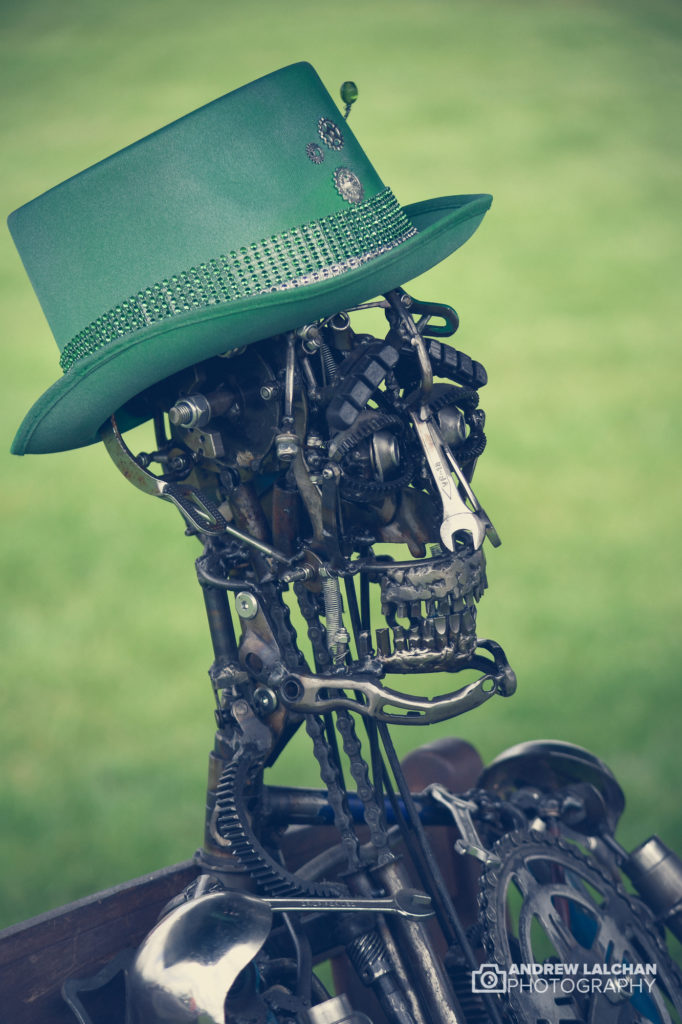 Festive Road is known for its massive mechanical puppets, mostly recycled materials. Mixing science, art and engineering to create their puppets.
Web: http://www.festiveroad.org
Rise by Tribe//
An uplifting dance routine. Falling down, gathering up.. we rise. Four female dancers bring a fearless kinetic world of unity and hope to the audience.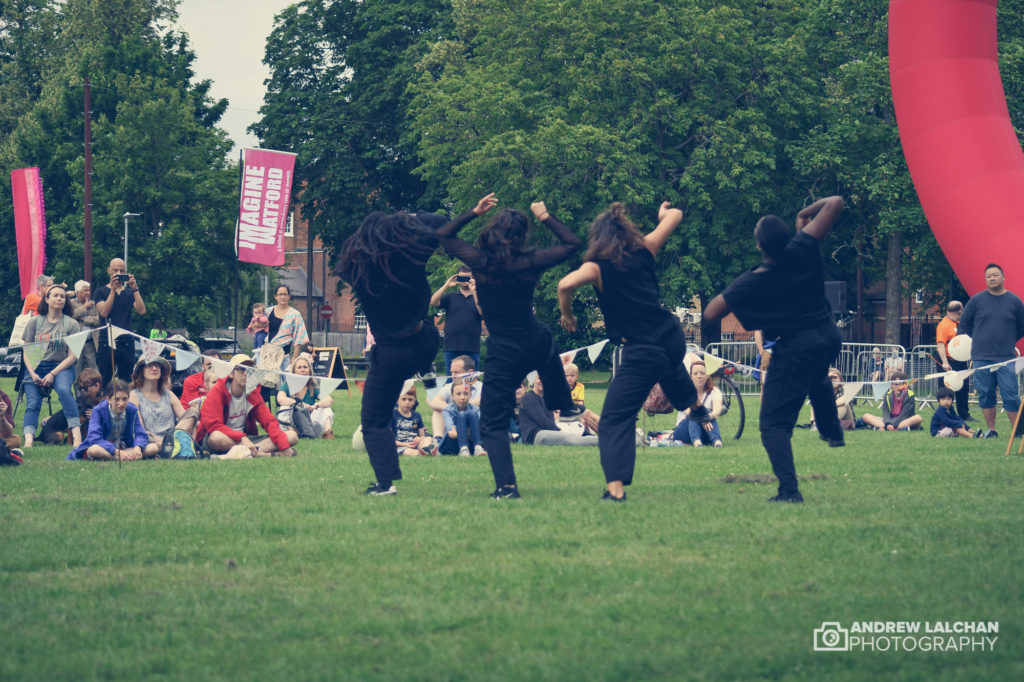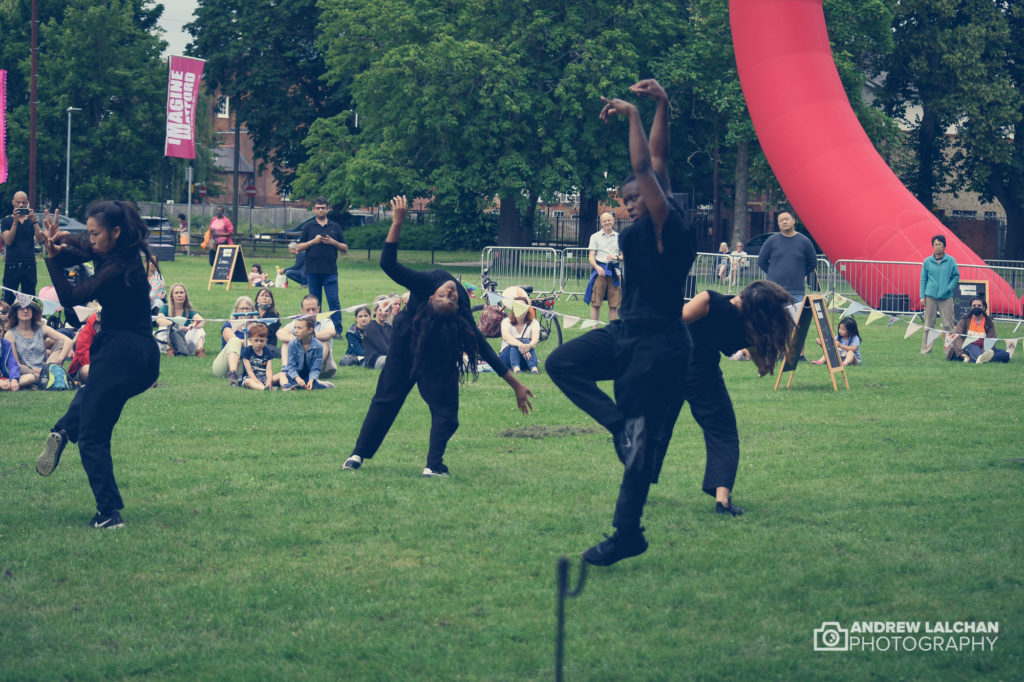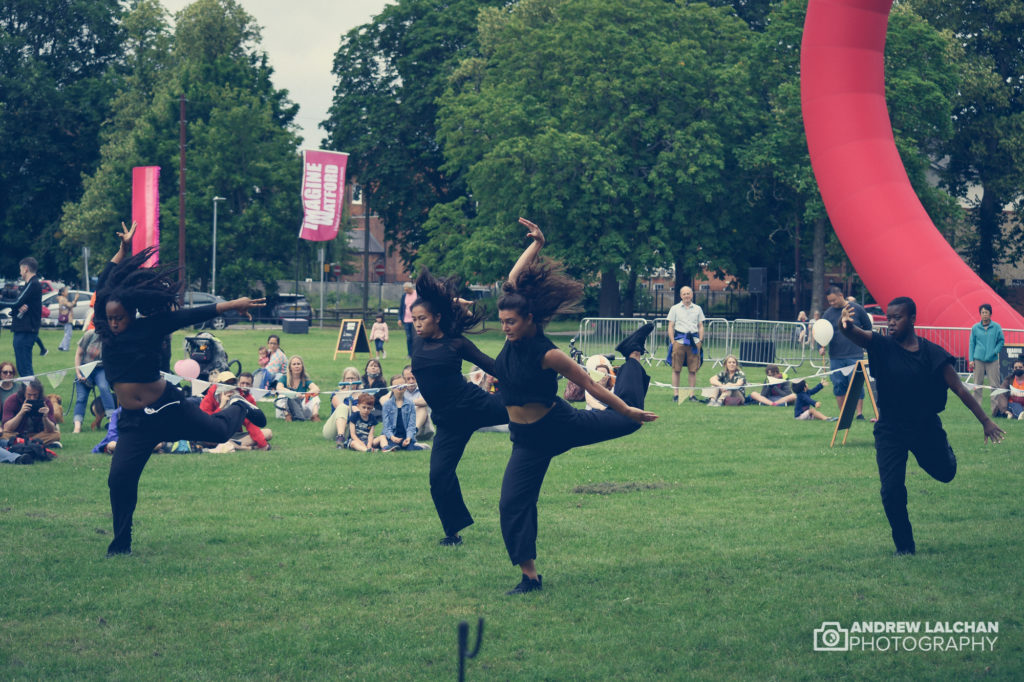 Created by Tribe, a company creating physical, emotive and restless dance.
Instagram: https://www.instagram.com/thetribecompany
Clown About Town by Hocus Pocus Theatre
A clown is on the run! Wanted for a crime, she didn't commit. Attempting to prove her innocence, she finds ultimate freedom in learning to be herself. The crowd loved her, and the children were engrossed in her performance.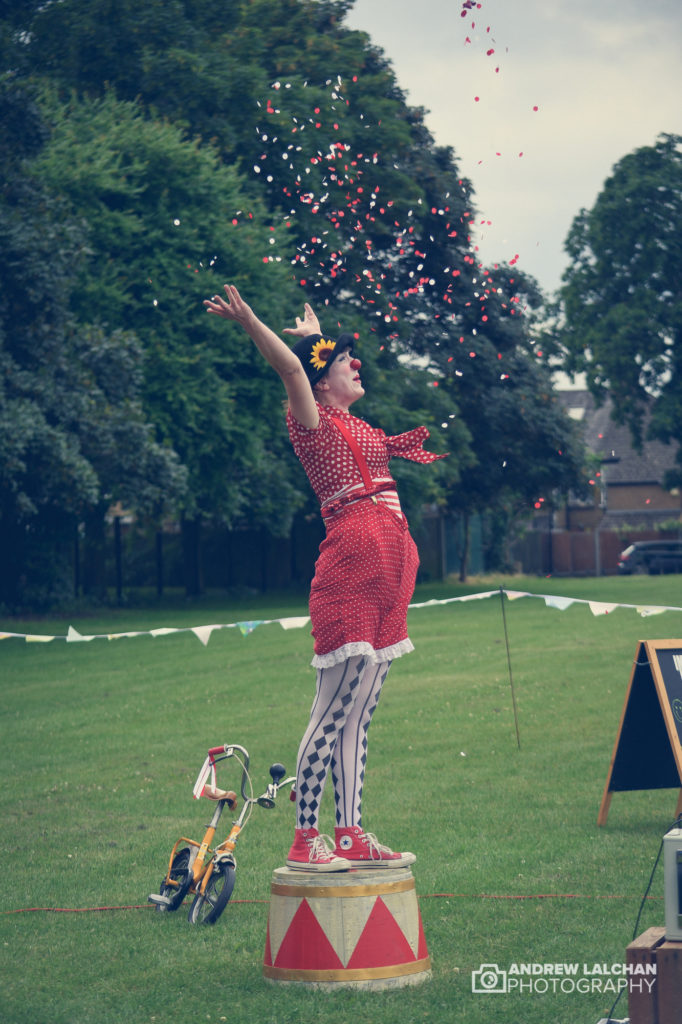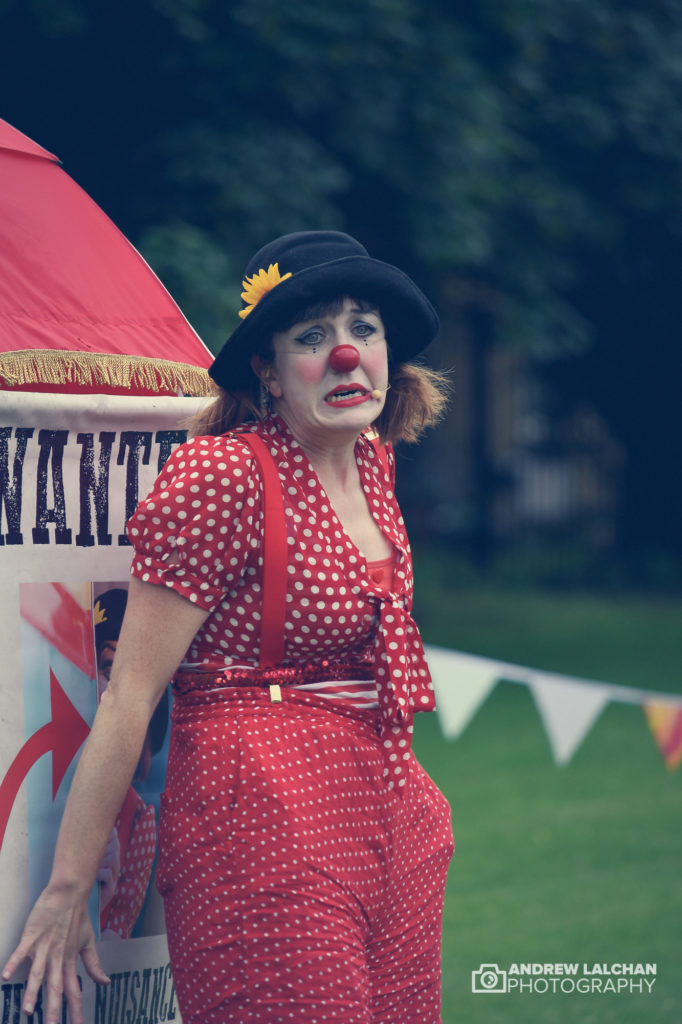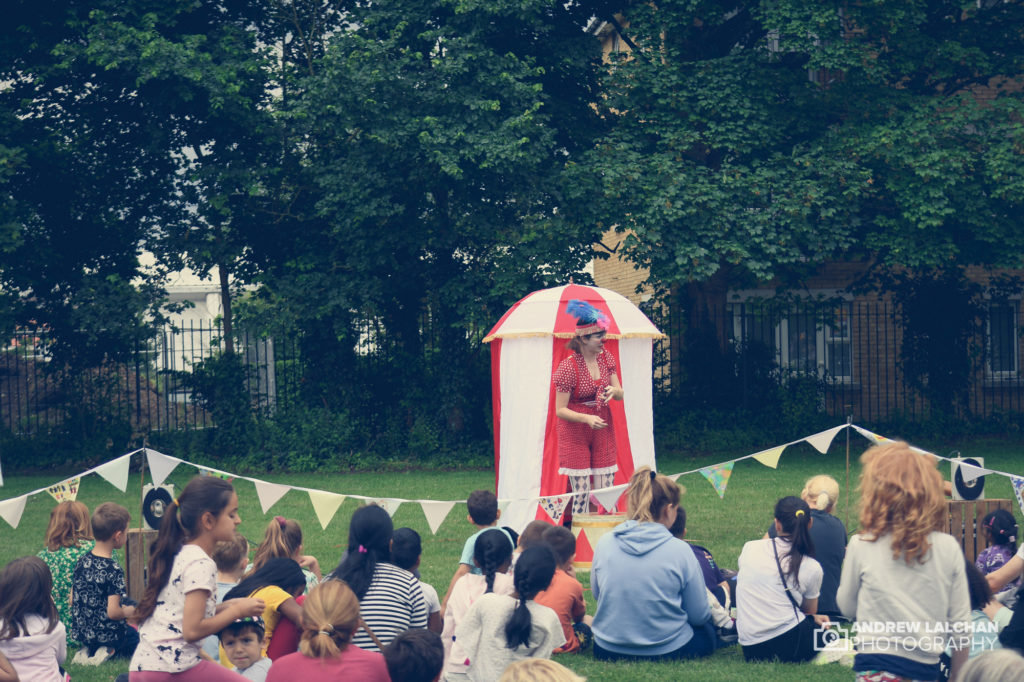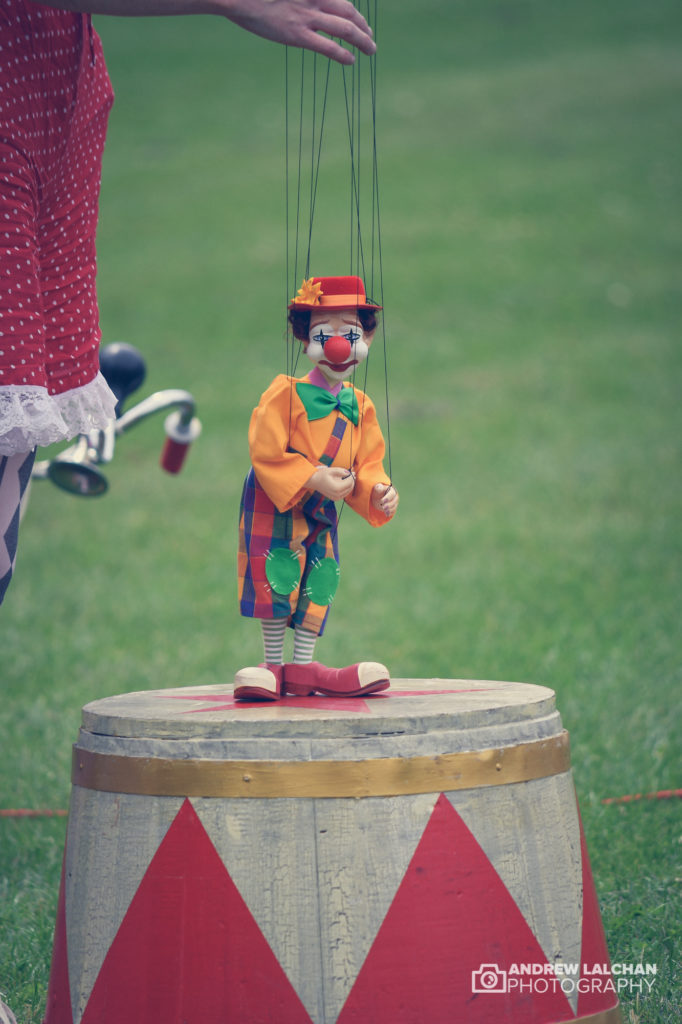 Produced by Hocus Pocus Theatre, which makes playful, thought-provoking theatre to spark joy and inspire meaningful positive change.
Web: https://www.hocuspocustheatre.co.uk
More photographs
Below are some other photographs I took on the opening day (3rd July), with lots more on the Flickr link below.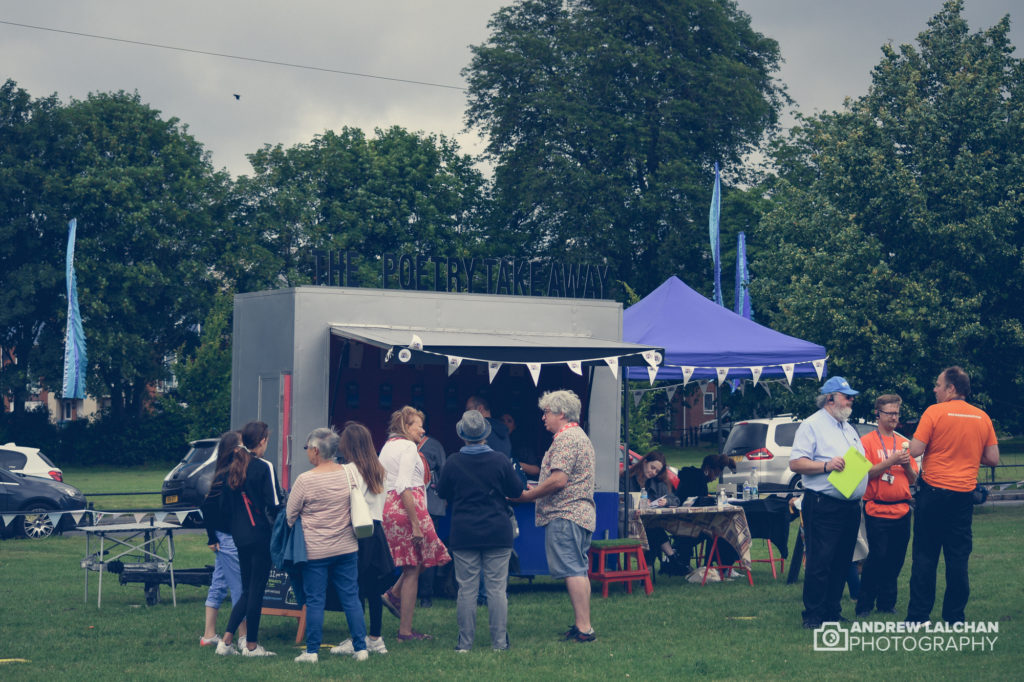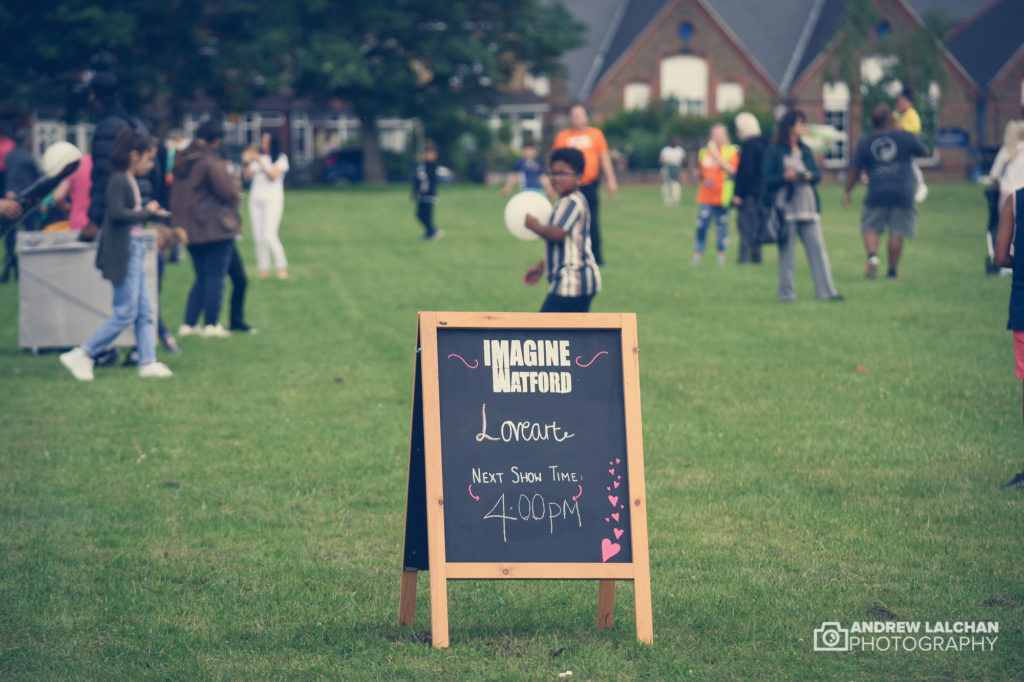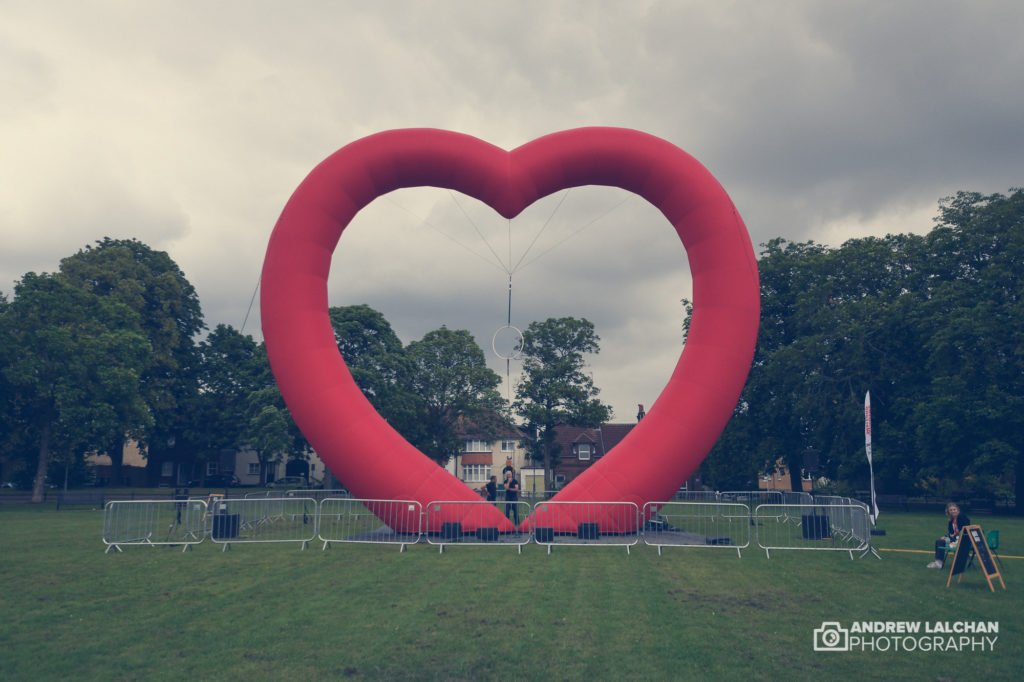 Thanks for reading; leave a comment below if you have been to Imagine Watford and what was your favourite performance? Sign up for my newsletter for the latest events happening around Watford and the South East each month.
Links
Imagine Watford – https://www.imaginewatford.co.uk
Flickr Photos – https://www.flickr.com/photos/alalchan/albums/72157719493281138
Instagram – http://instagram.com/alalchan