Imagine Watford's middle weekend took place at King George V playing fields & the town centre in Watford. A small venue next to the cricket ground and the cycle hub. The last weekend is at Garston Park and the town centre on the 17/18th July.
More information can be found on the Imagine Watford link below. The performances are free so just turn up. Curated by the Palace Theatre and funded by Watford Council & Arts Council. Watford is lucky to have this annual free event in the town.
Despite the weather which was light rain on and off, everyone seemed to have fun. The kids especially loved the balloons. Here are some photos of the three performances that took place at King George V playing fields with lots more on my Flickr link below.
Bonkers Balloon Show by Balloonatic
Balloons galore at the Bonkers Balloon Show, balloons get turned into aliens, helicopters and many more. The kids loved it and were quick to participate.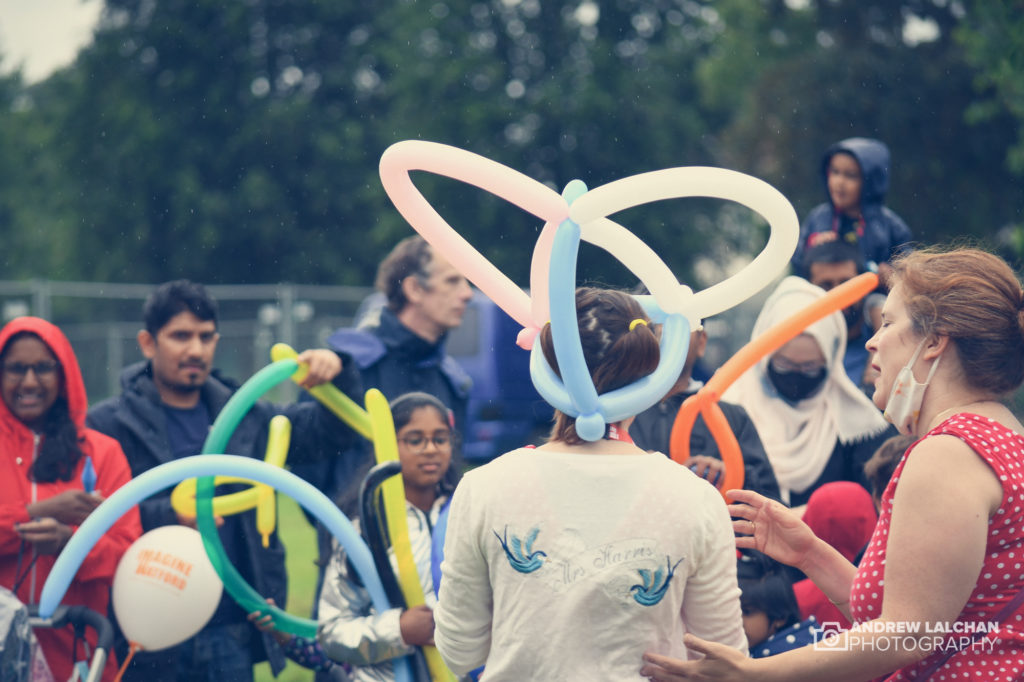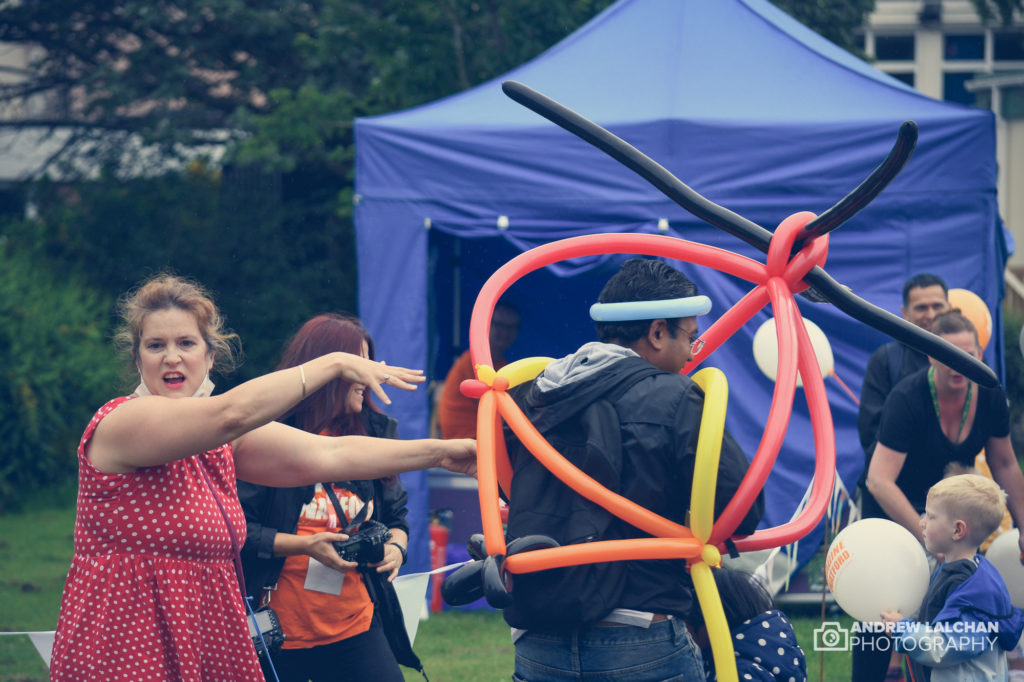 Produced by Ballonatic a collective of highly talented, beautifully interactive fabulously dressed performers who are taking balloon art to the next level!
Web: http://www.balloonatic.biz
The Weather Machine by Kate Flatt Projects
The excellent Weather Machine couldn't conjure up the sun but they did manage to shine in the rain! Do the weather mechanicals control the weather or does the weather control them?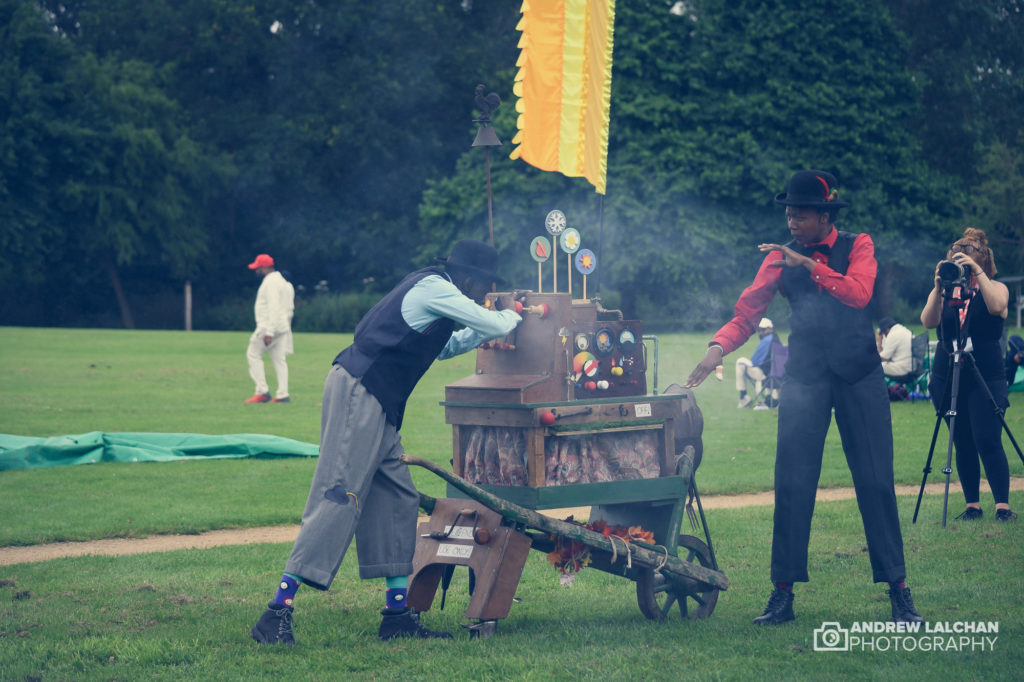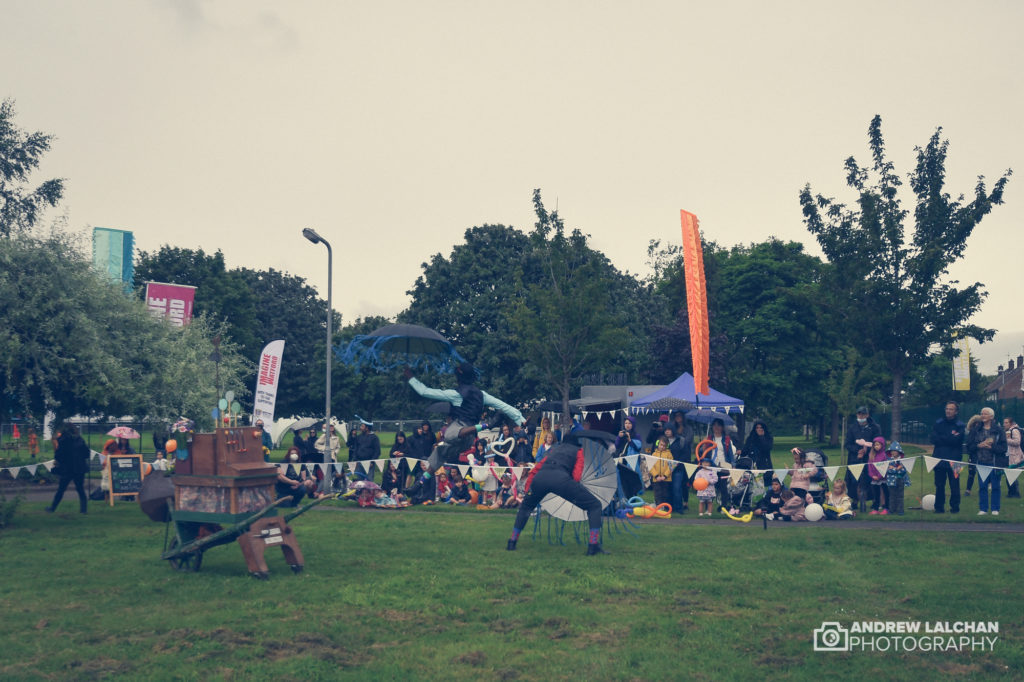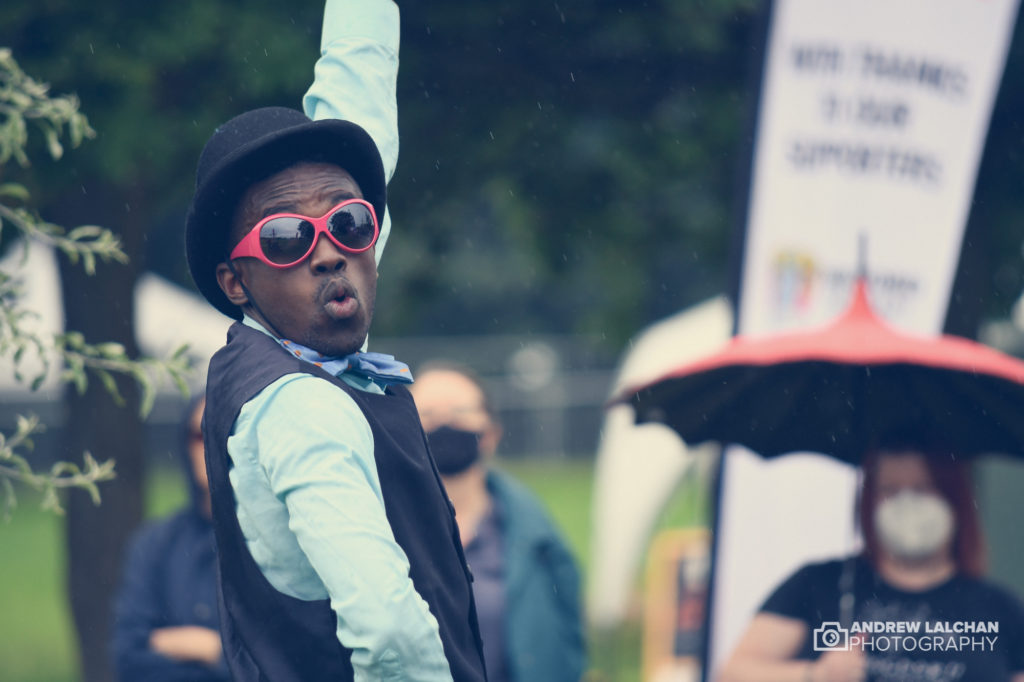 Produced by Kate Flatt Projects, a dance theatre and crossover works devised and directed by Kate Flatt in collaboration with talented artists and performers.
Web: http://www.kateflatt.com
Dont Drink & Dance by Joli Vyann
This a show focusing on boy meets girl in a bar a cocktail of technical skill, dance and storytelling. It was an impressive display in the rain.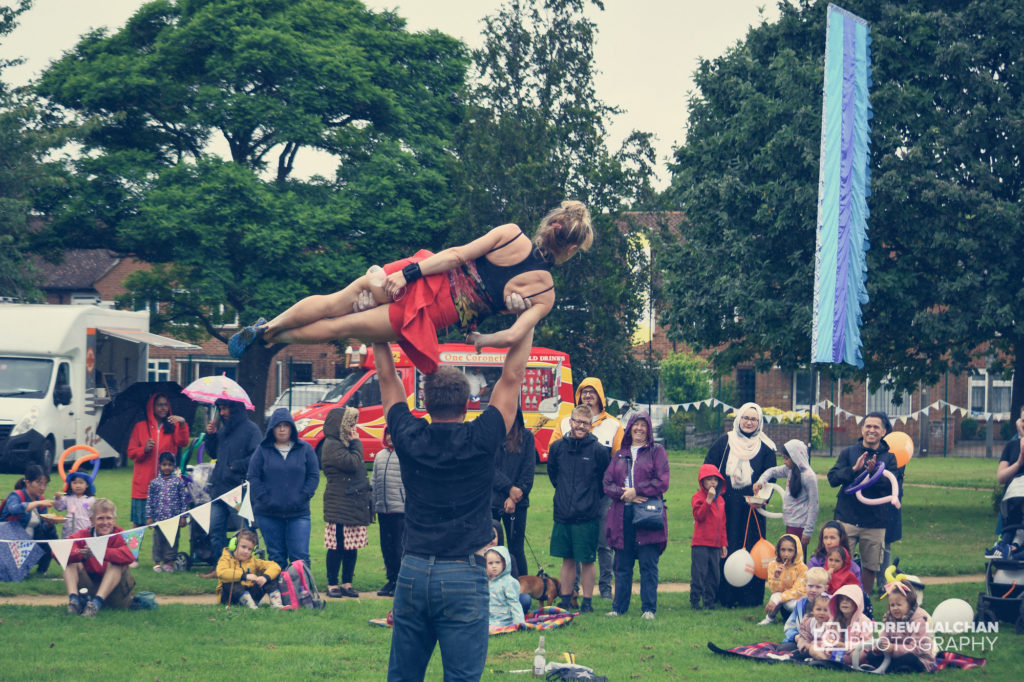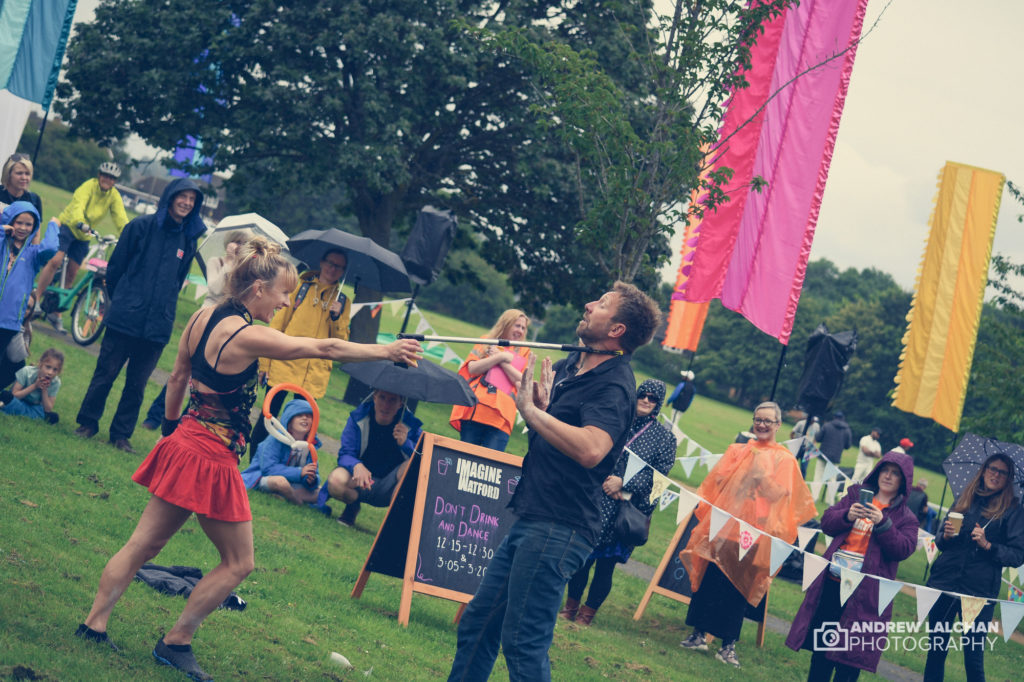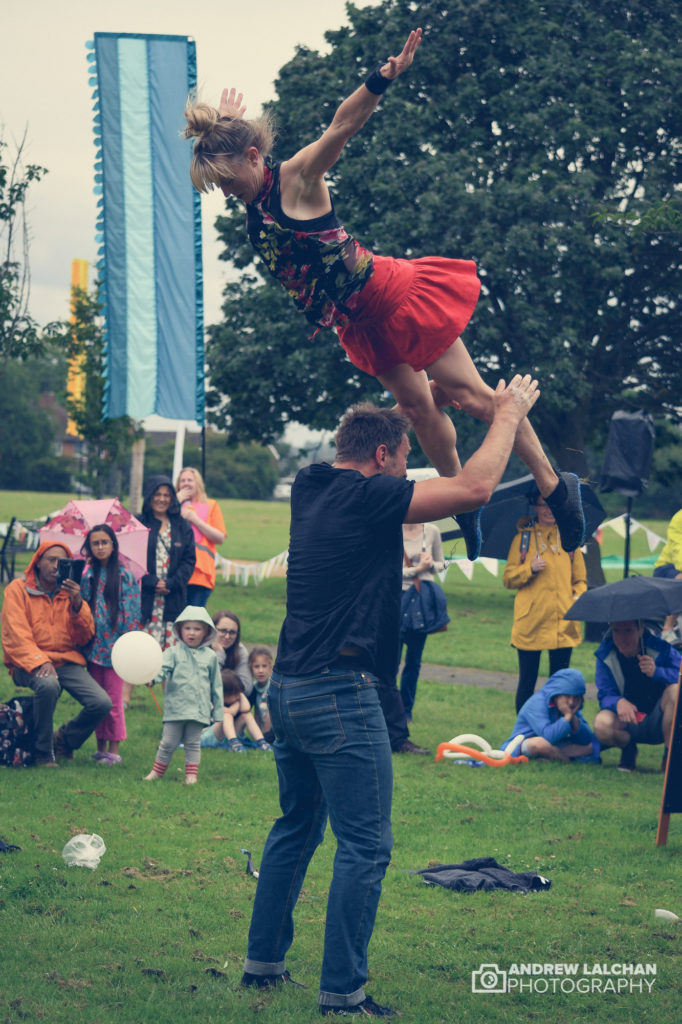 Produced by Joli Vyann they are a performance company that presents an innovative fusion of circus, dance and theatre – blurring the boundaries of dance and circus skills.
Web: http://www.joli-vyann.com
Junk Jam Playstation by Junk Music
The Junkman™ Donald Knaack is an environmentalist, percussionist and composer. Members of the public joined in with him at the jam up near the pond.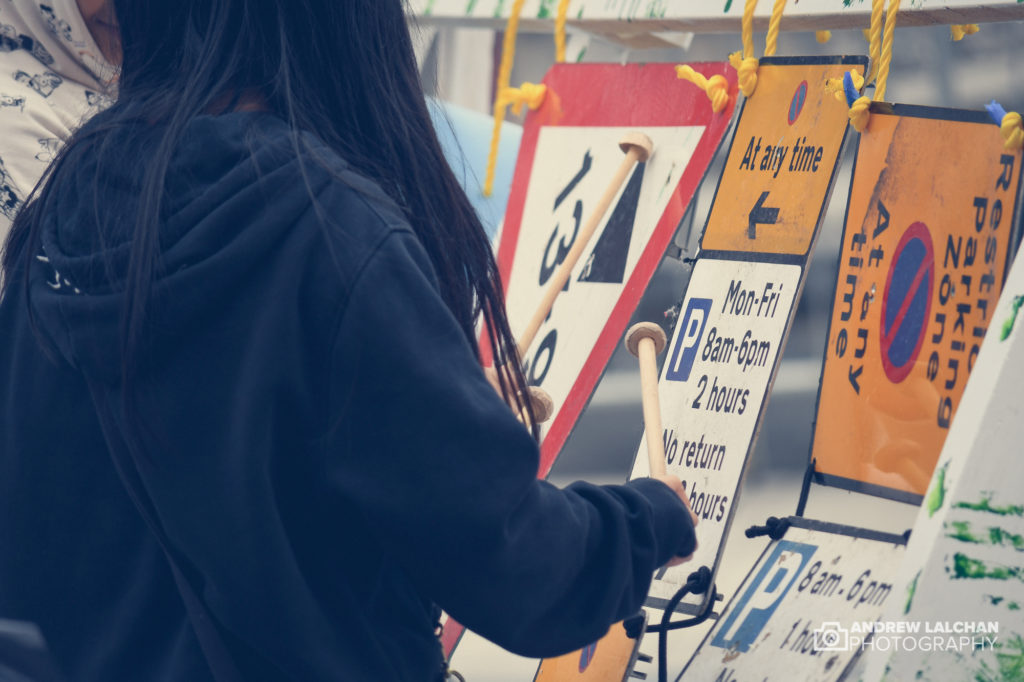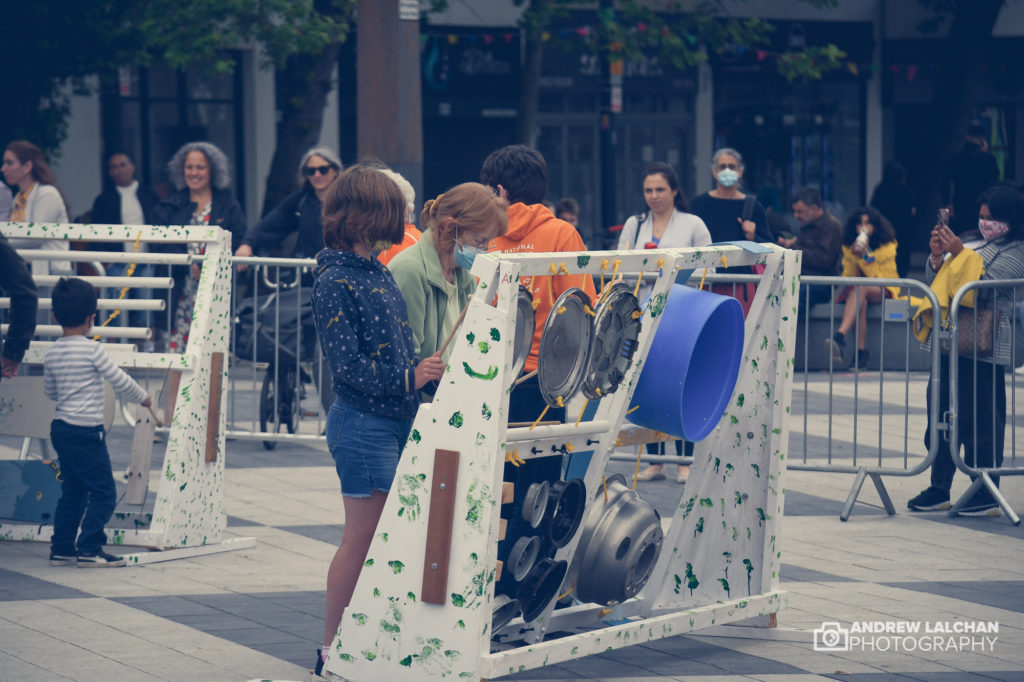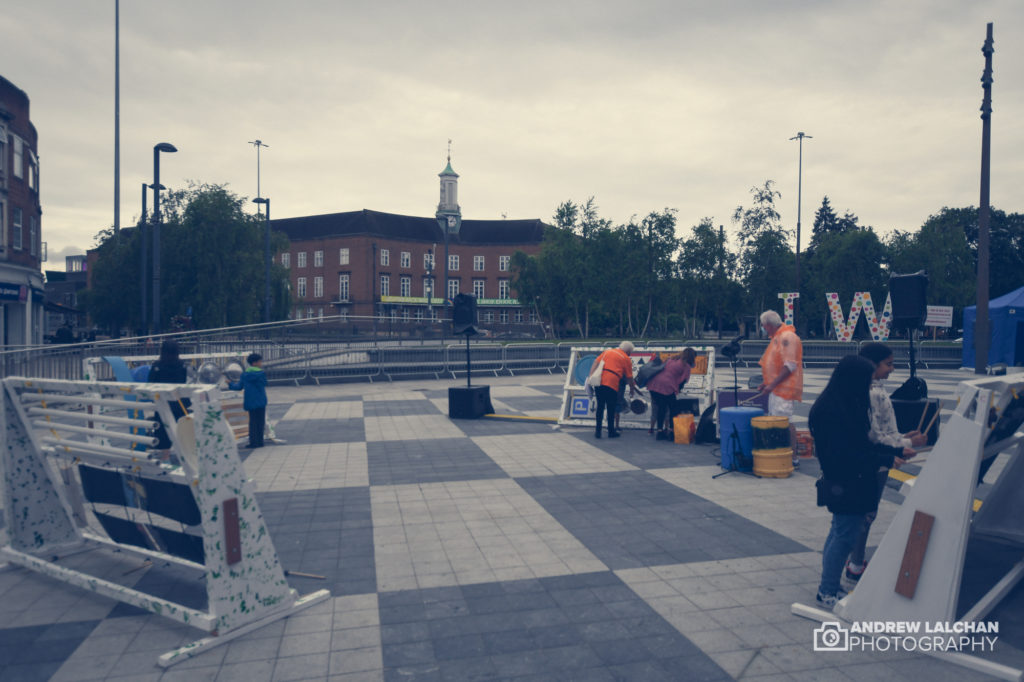 Produced by Junk Music is Donald Knaack a Manhatten musician who was inspired by the sounds his mechanic father made while working in the garage.
Web: https://junkmusic.online
The last weekend on the 17th / 18th of Imagine Watford, catch the performances at Garston Park & the town centre with a big whale. Read more on the first weekend here.
Thanks for reading, leave a comment below if you have been to Imagine Watford and what was your favourite performance? Sign up for my newsletter for the latest events happening around Watford and the South East each month.
Links
Imagine Watford – https://www.imaginewatford.co.uk
Flickr Photos – https://www.flickr.com/photos/alalchan/albums/72157719493281138
Instagram – http://instagram.com/alalchan