There's only One Graham Taylor exhibition opens to the public today at the Watford Museum until 12th August 2017. The exhibition celebrates his contribution to Watford, the club and local community. His family have lent lots of items that have been collected over the years to the museum, they range from all his trophies, manager awards, his scrap books and lots more.
Photographs
Below are some photographs I took with more on Flickr if you are unable to get down there.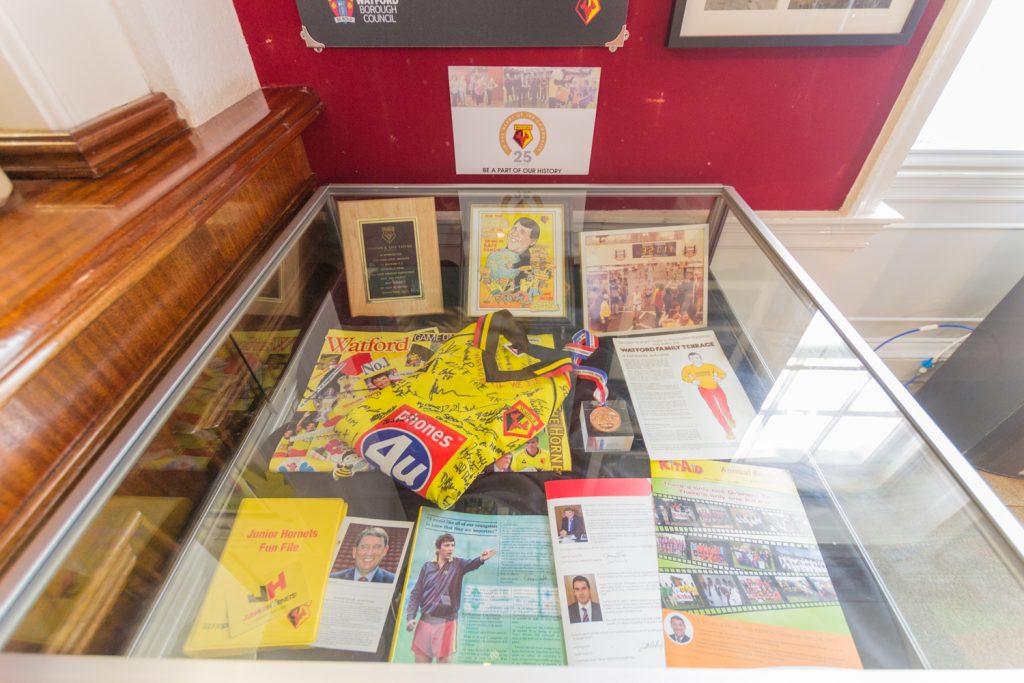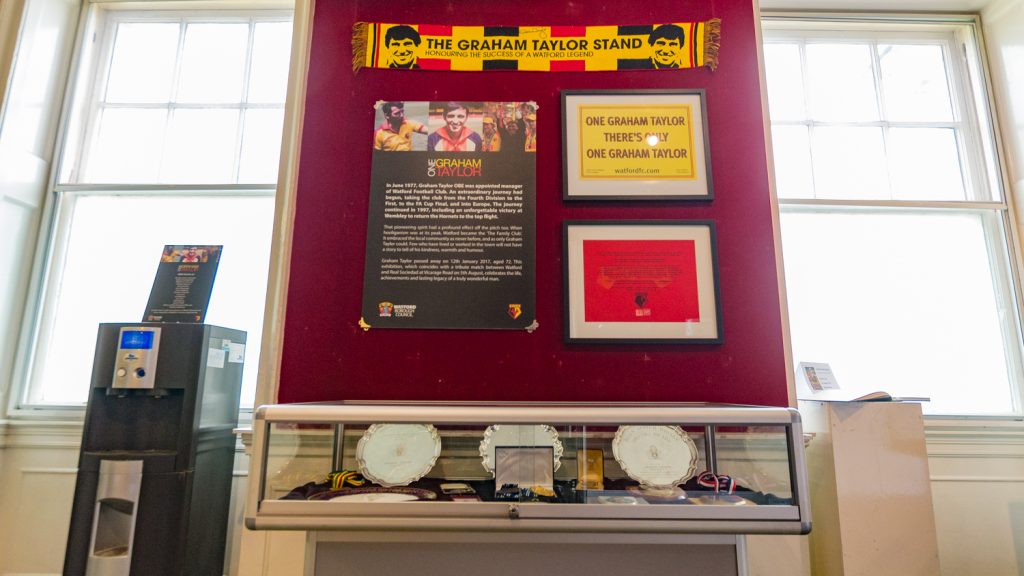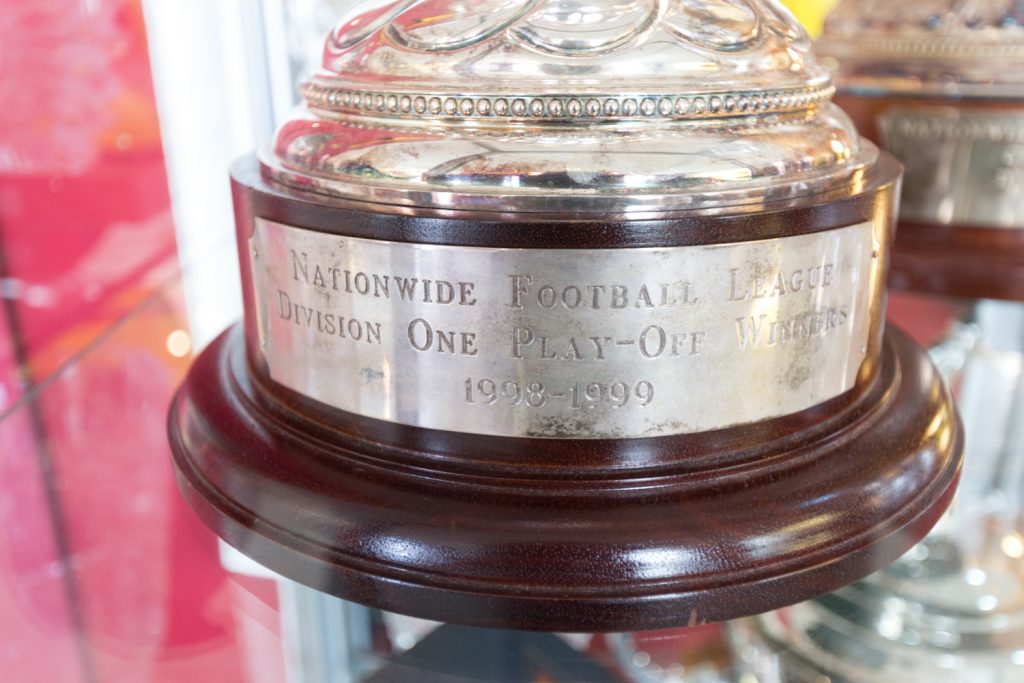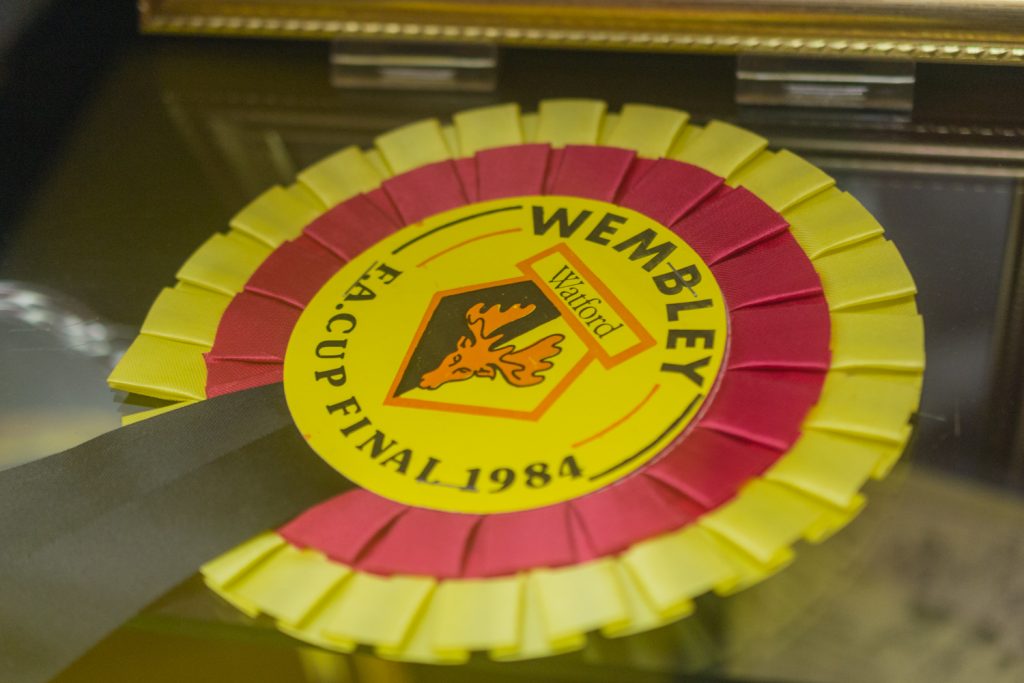 Getting there
The museum is located near Watford High Street train station at the top of the town. Easy walking 5min from the town centre. The museum is opening hours are Thursday to Saturday, 10am to 5pm.
Have you been?
If you went to the exhibition, what was your favourite object? Fill in the comments section below.
Thanks for reading and visiting my blog.
Links
Watford Museum – httpss://www.facebook.com/watfordmuseum
Flickr – httpss://www.flickr.com/photos/alalchan/albums/72157684552952943
Instagram – httpss://www.instagram.com/alalchan/