It was the final show of London Fashion Week September 2019 and it was the turn of emerging international fashion designers. The catwalk was colourful and full of energy as the designs were shown off to the public. As you can see from my photos below they certainly have the wow and fun factor. The purpose of On | Off is to provide support for new startups especially PR and communications which is essential in this marketplace.
Our drive is to see designers succeed and our legacy is knowing we delivered our promise. We empower creativity and innovation – On | Off Show
On|Off show with designers Colin Horgan, Rose Danford Phillips, Daniel Pascal Tanner, Yan Dengyu & Jimmy Paul. Some of the many other people who support the designers are the models, makeup and nails. I especially love the hats from Harvy Santos Hats which some were wearing.
Instagram – Hats : @harvysantoshats, Makeup : @lanslondon, Nails : @morenas_nails_and_beauty_ltd
Photographs
Below are some of the photographs taken at the show with lots more on Flickr.
Catwalk Show
There were five designers taking part in the show, below are the clothes from each of them.
Colin Horgan
Horgan graduated from the MA Fashion Womenswear programme at The Royal College of Art, London in 2017 where he closed the show with his visually stimulating collection 'Brisk'. Irish born, Horgan's work acts as a vessel to bridge not only transporting the wearer but to keep materials as equally progressive.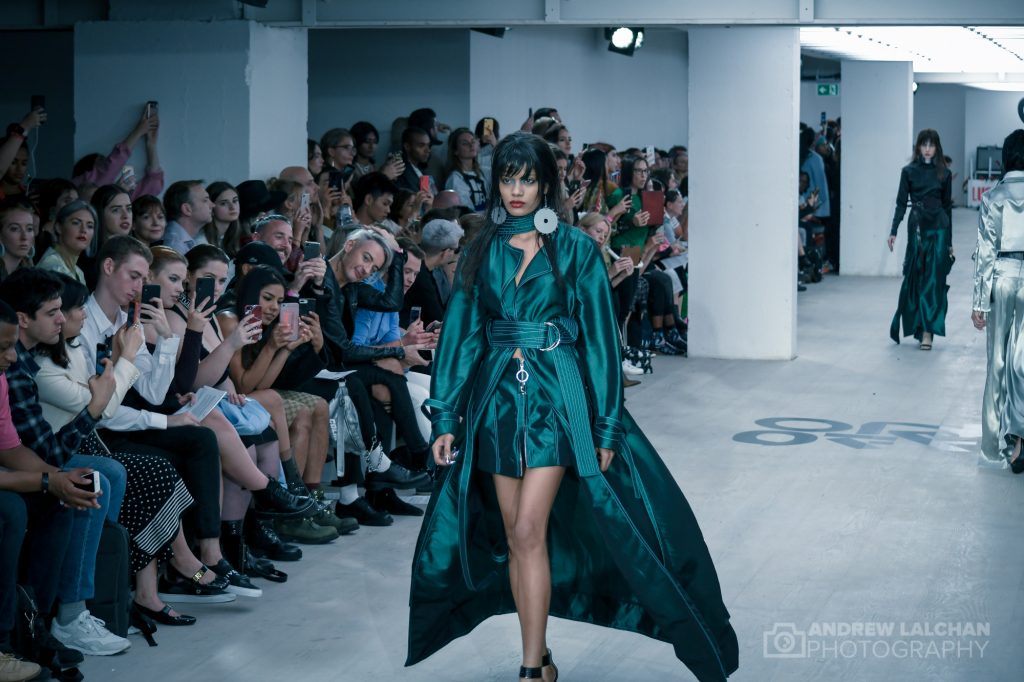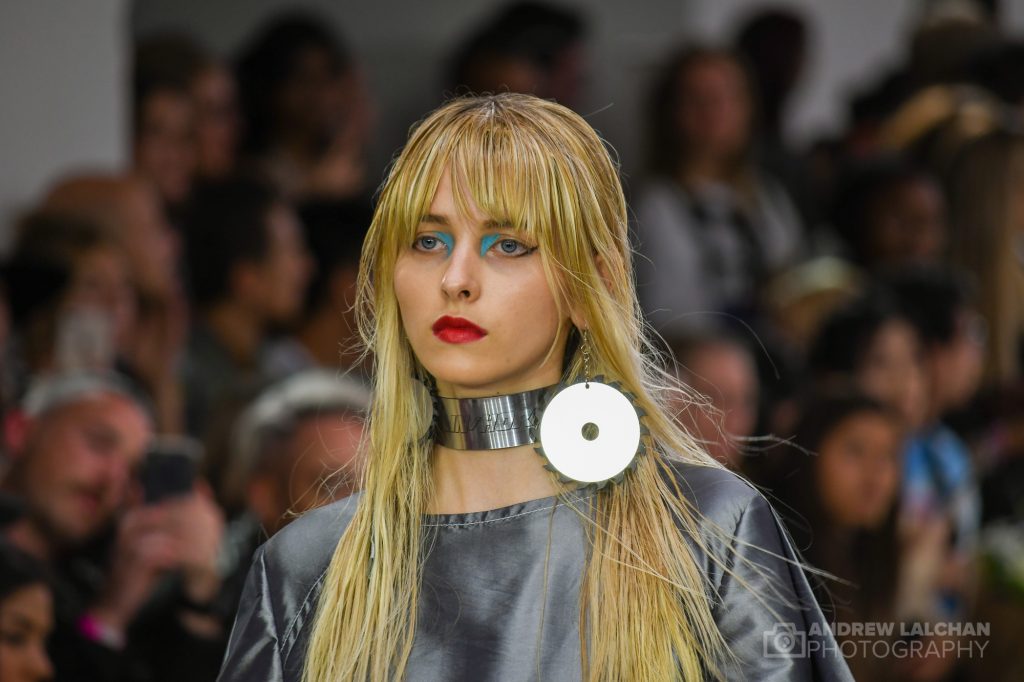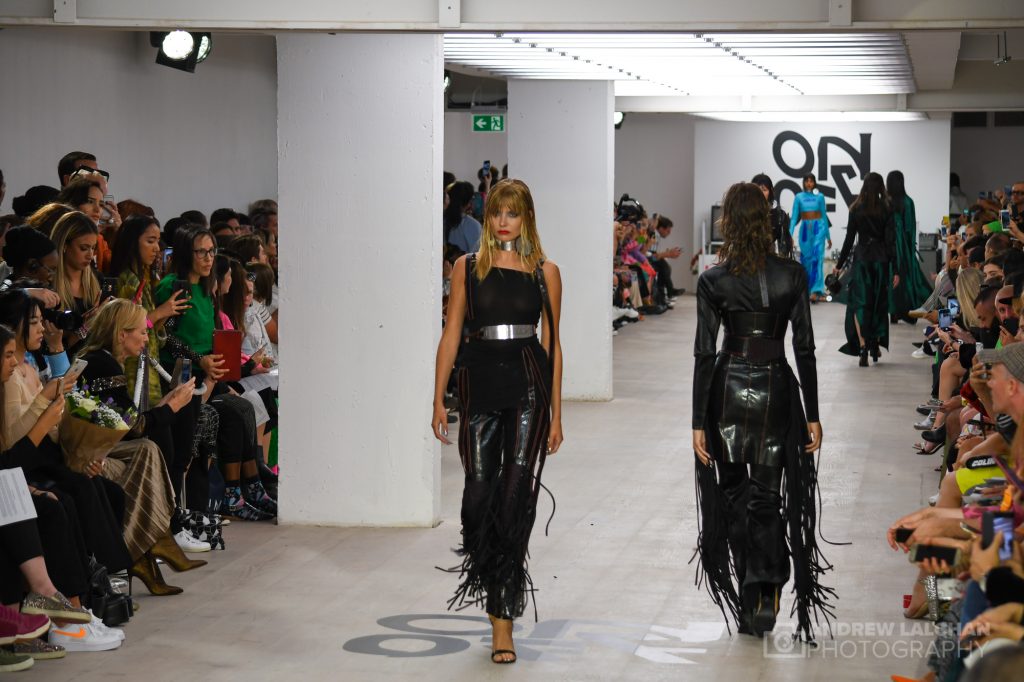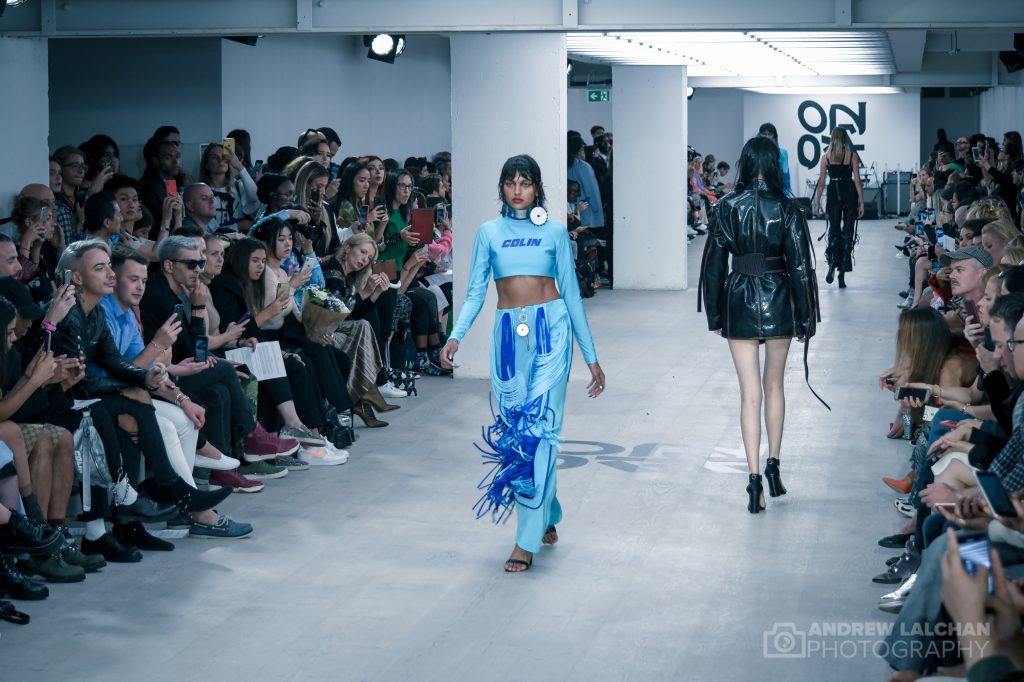 Rose Danford Phillips
Contemporary womenswear designer Rose Danford-Phillips creates bold, painterly garments and accessories for striking women with an appreciation for luxury, with an air of eccentricity. Inspired by her family of gardeners and artists, a love of the unrestrained, maximalist beauty of nature lies at the core of Rose's work.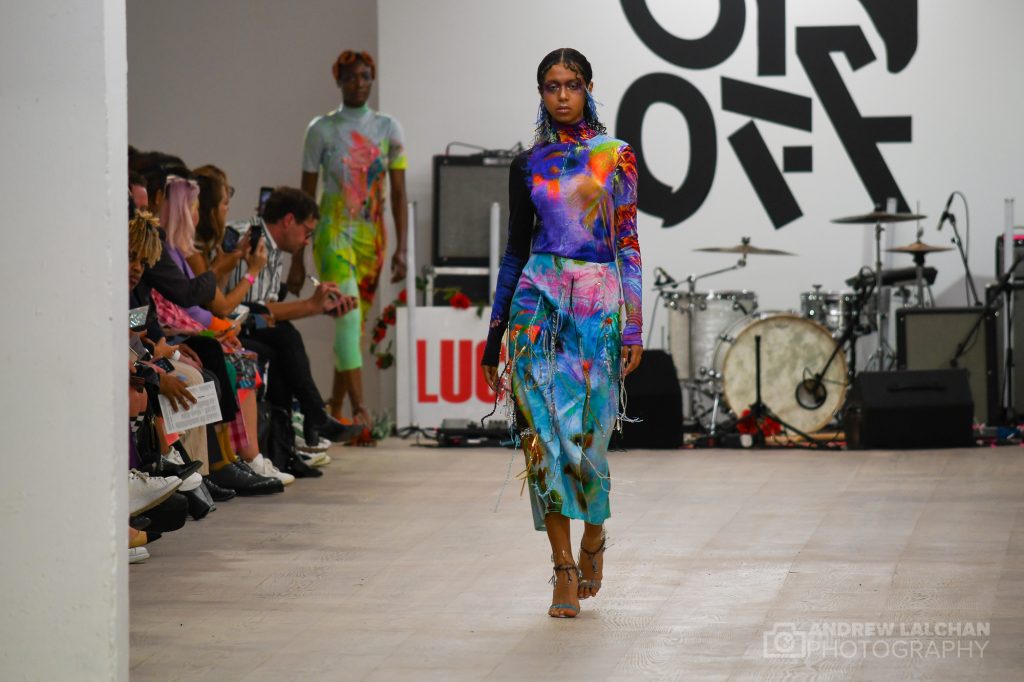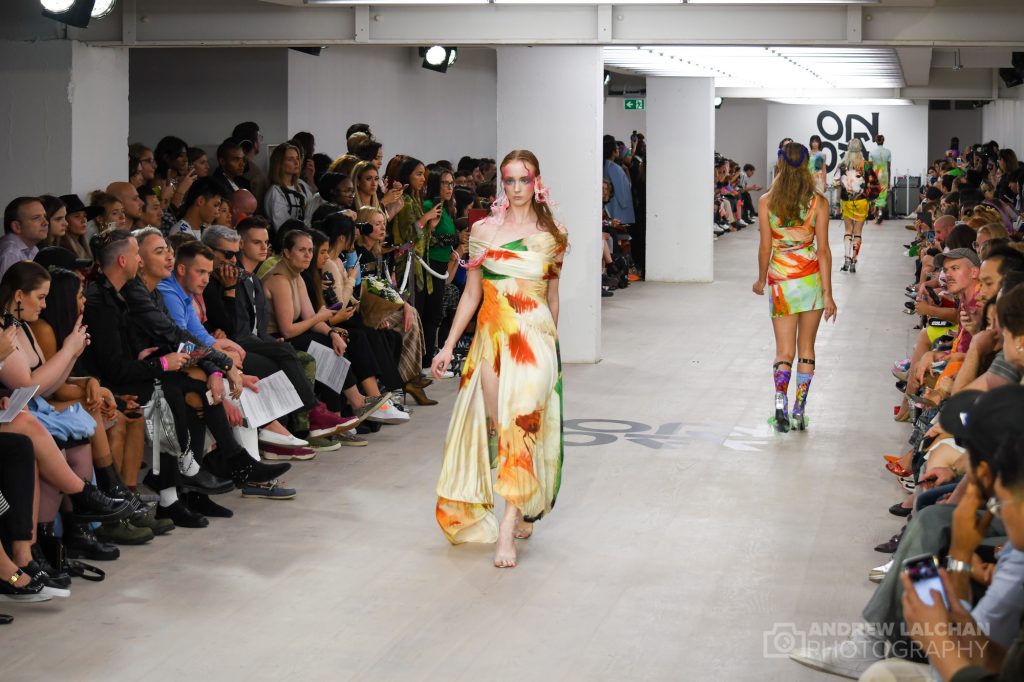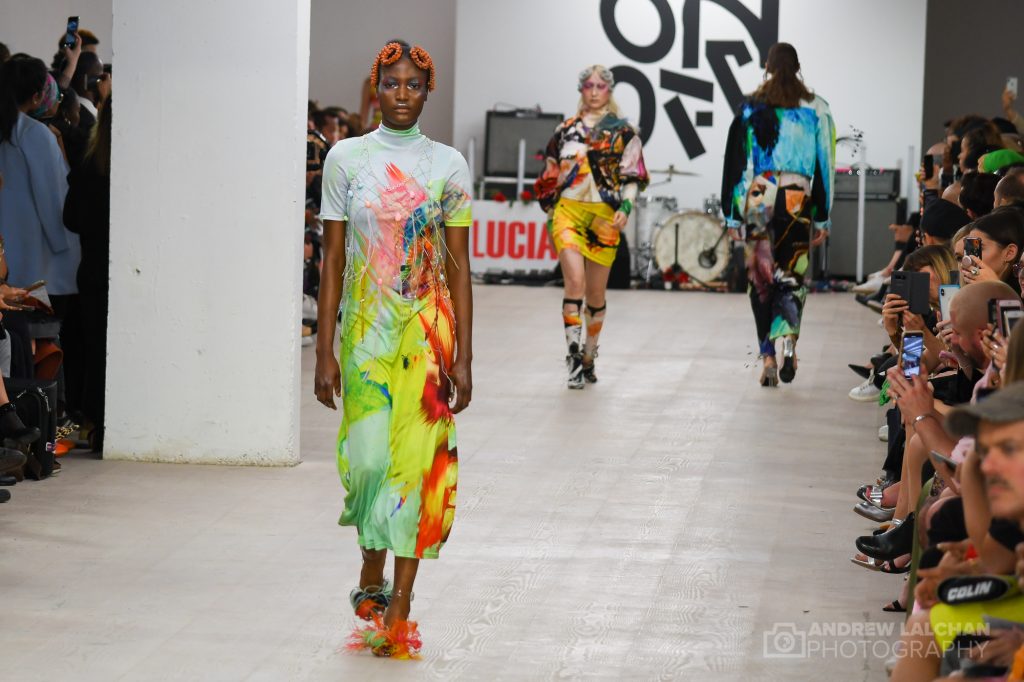 https://rosedanfordphillips.com
Daniel Pascal Tanner
Daniel Pascal Tanner a British Designer from London graduating from The London College Of Fashion with a first-class honour's degree and the Nicolas Samuel Celebratory Scholarship. The brand's evocative collections allow its muses to easily recognise the visual references of historical fashion whilst remaining exemplary and modern!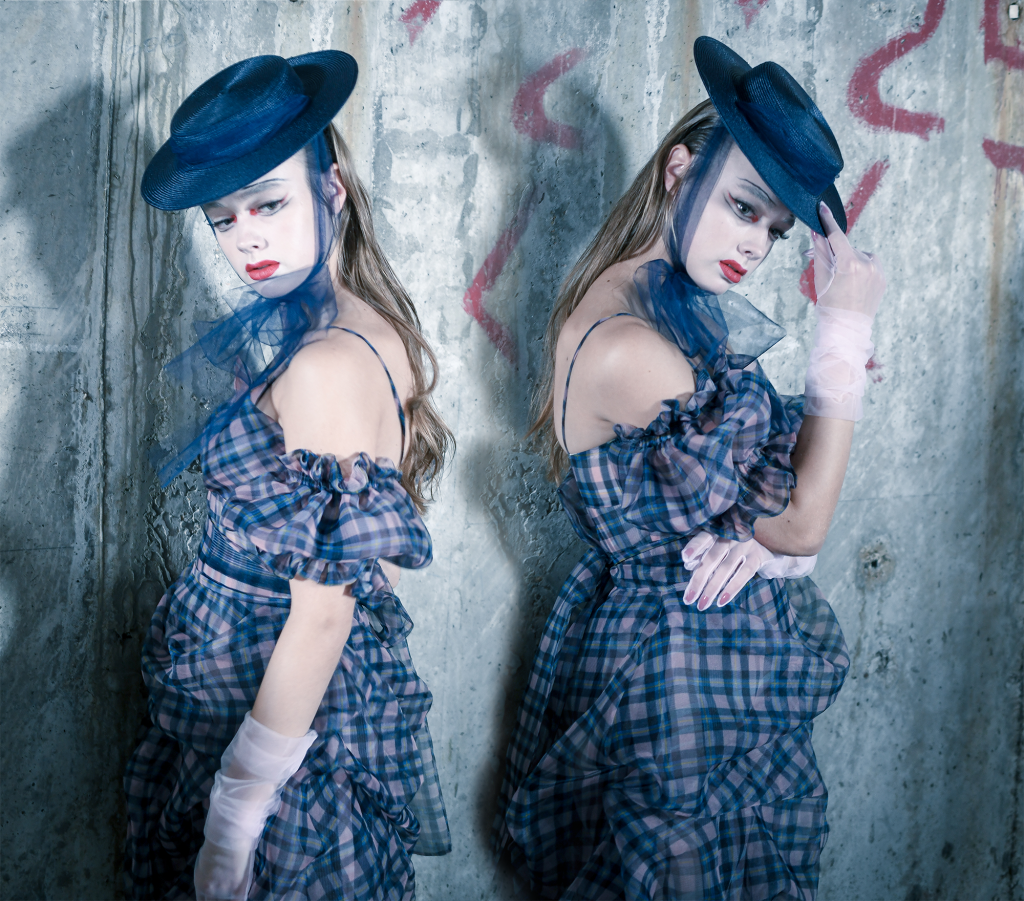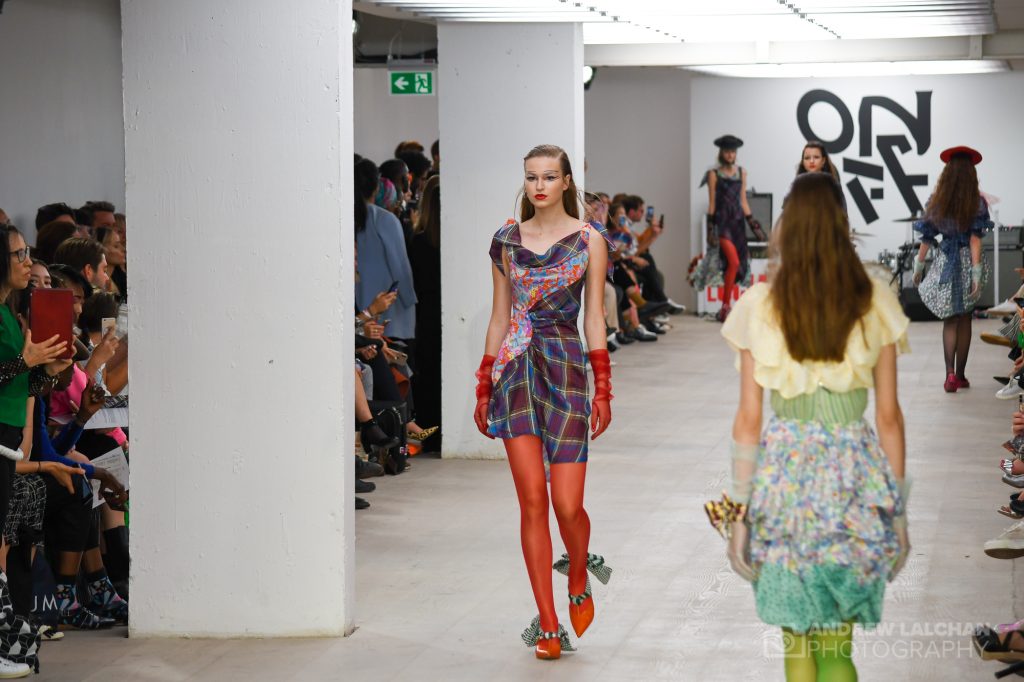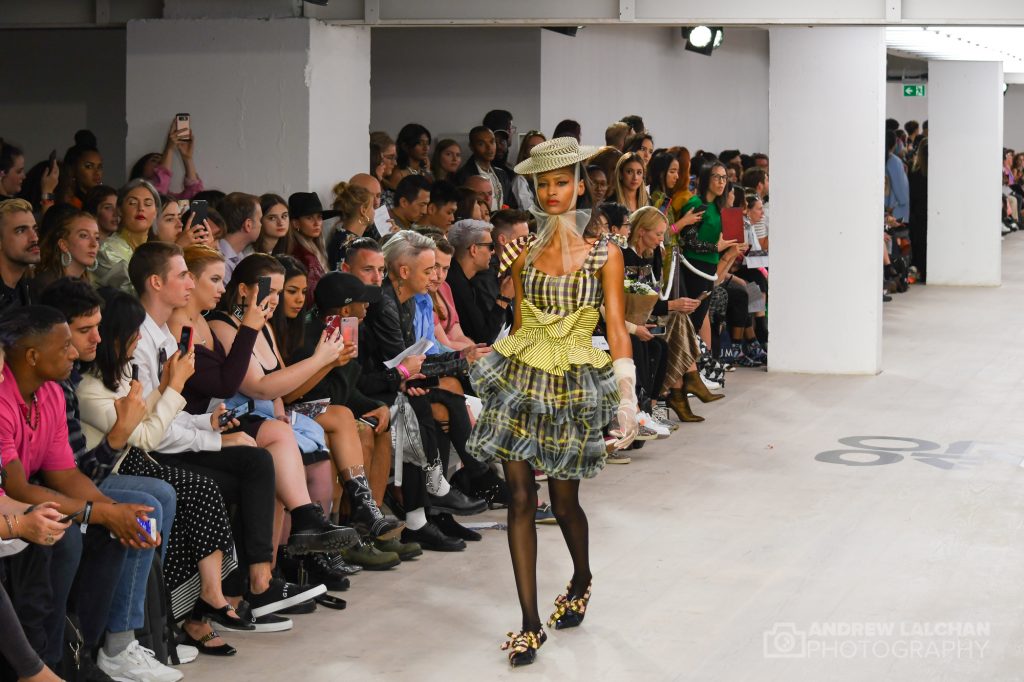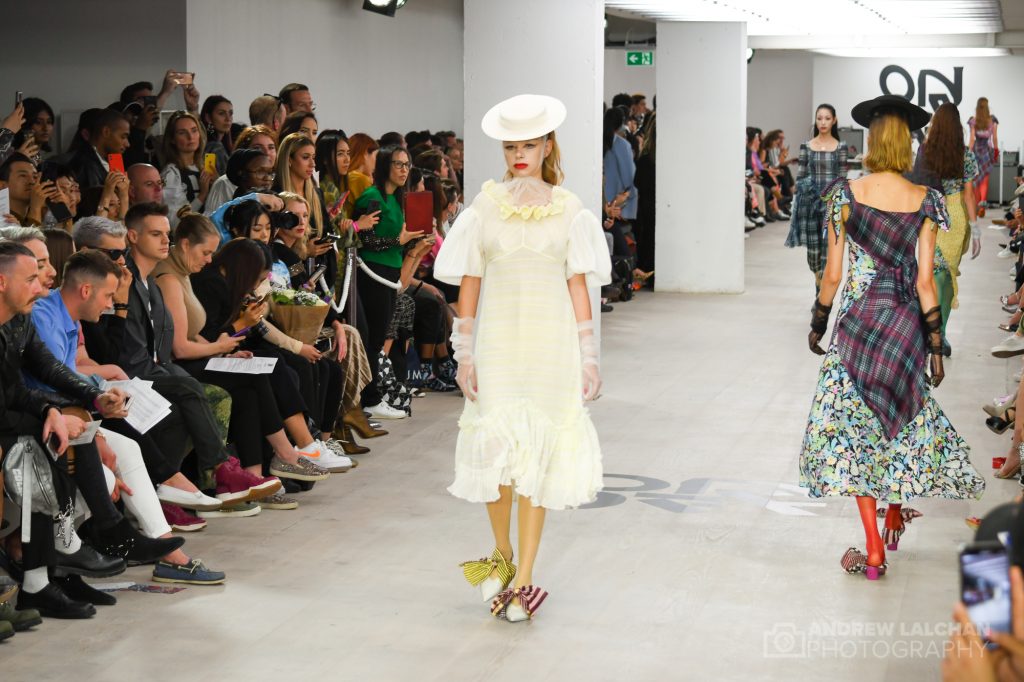 https://danielpascaltanner.com
Yan Dengyu
Yan Dengyu graduated from Glasgow School of Art with a Masters degree in Fashion and Textiles. During his study at Glasgow School of Art, he consolidated his skills in cutting and draping. Before Yan studied fashion and textiles, he studied a BA in architecture design.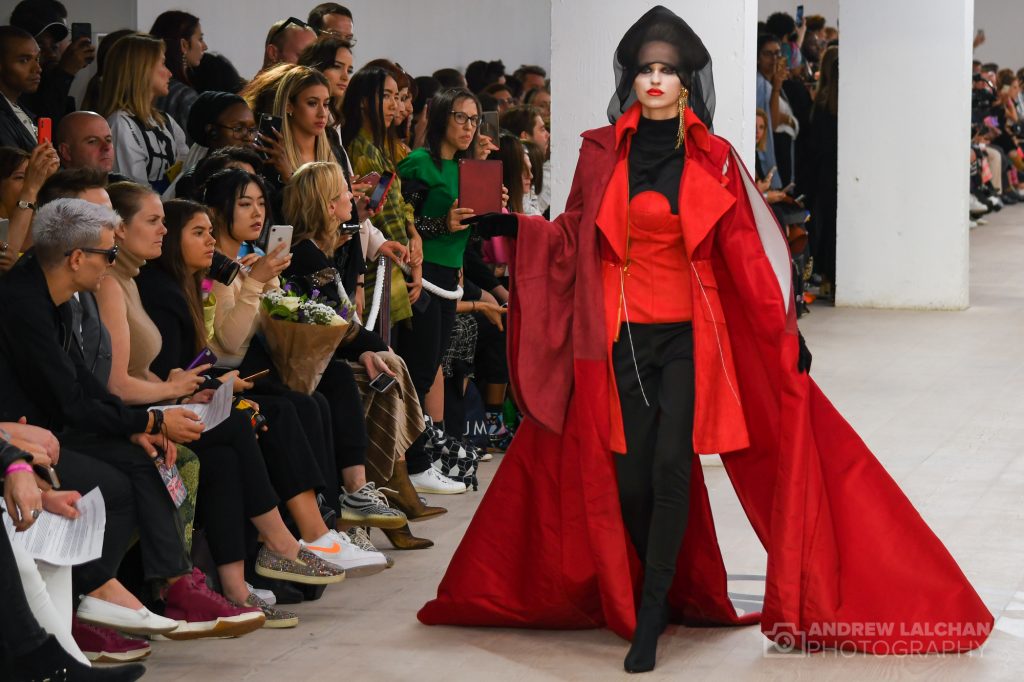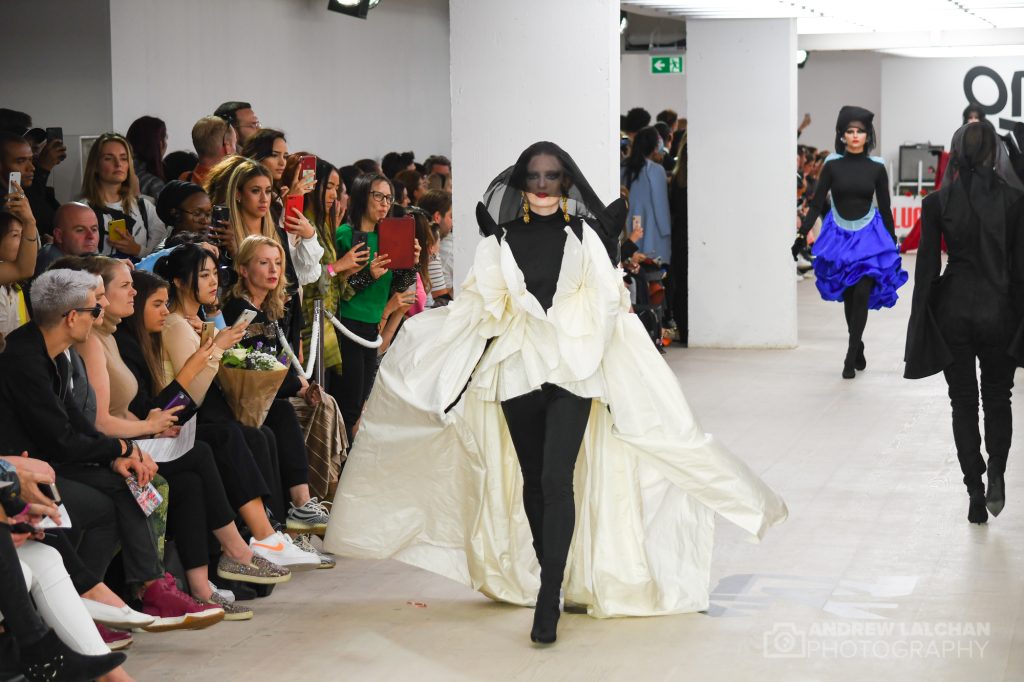 JimmyPaul
JimmyPaul always pushing the boundaries of colour, shape and texture, combined with an ultra-high sense of cuteness, JimmyPaul is a brand that investigates the border between costume and fashion.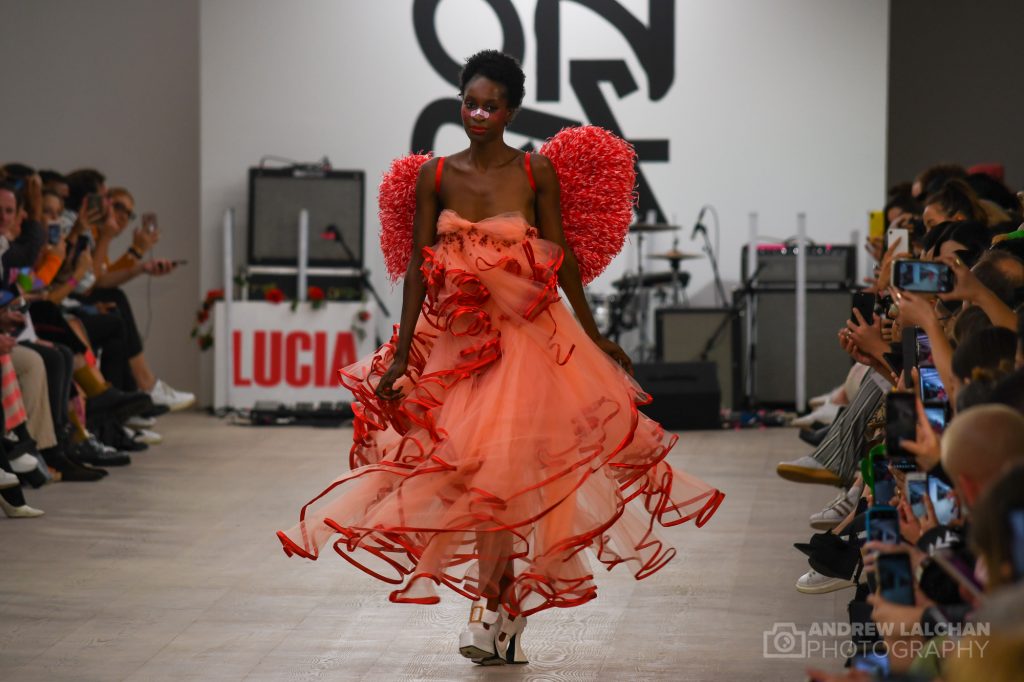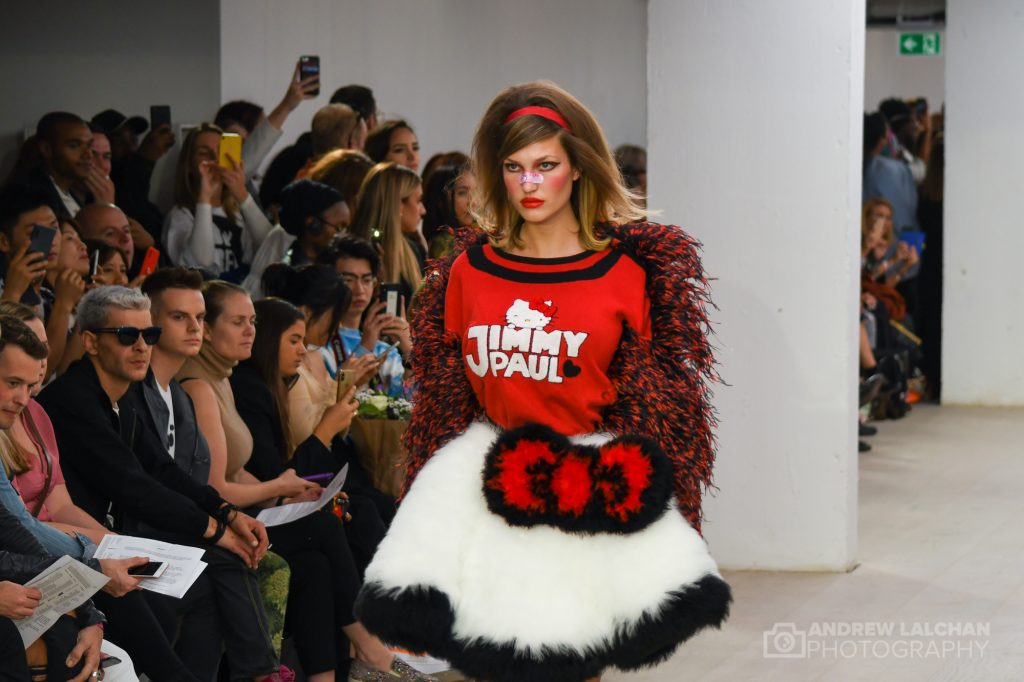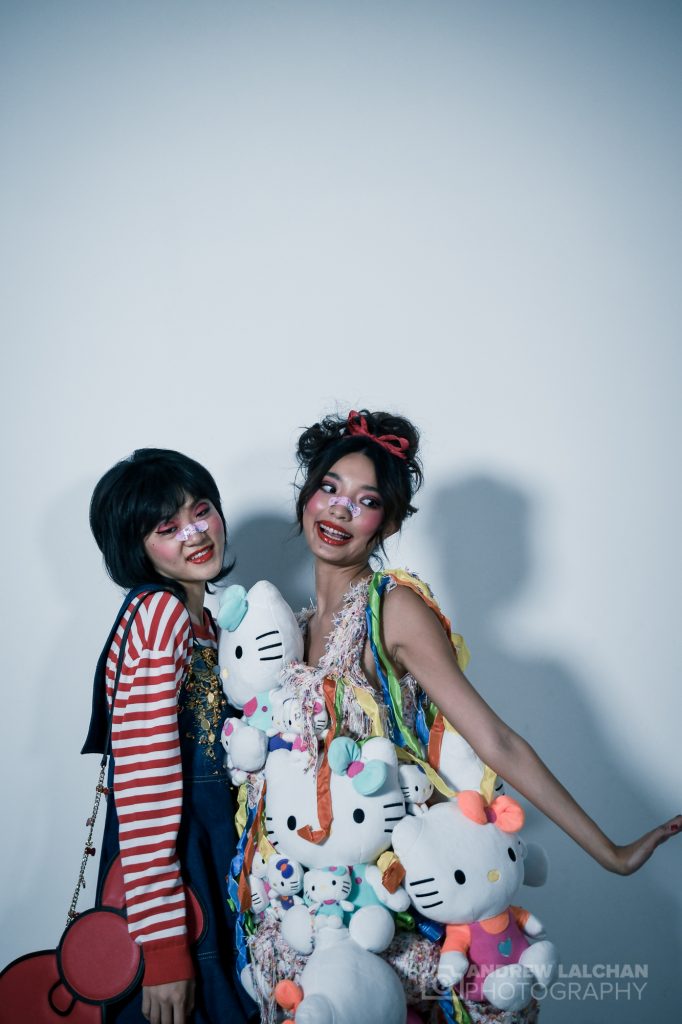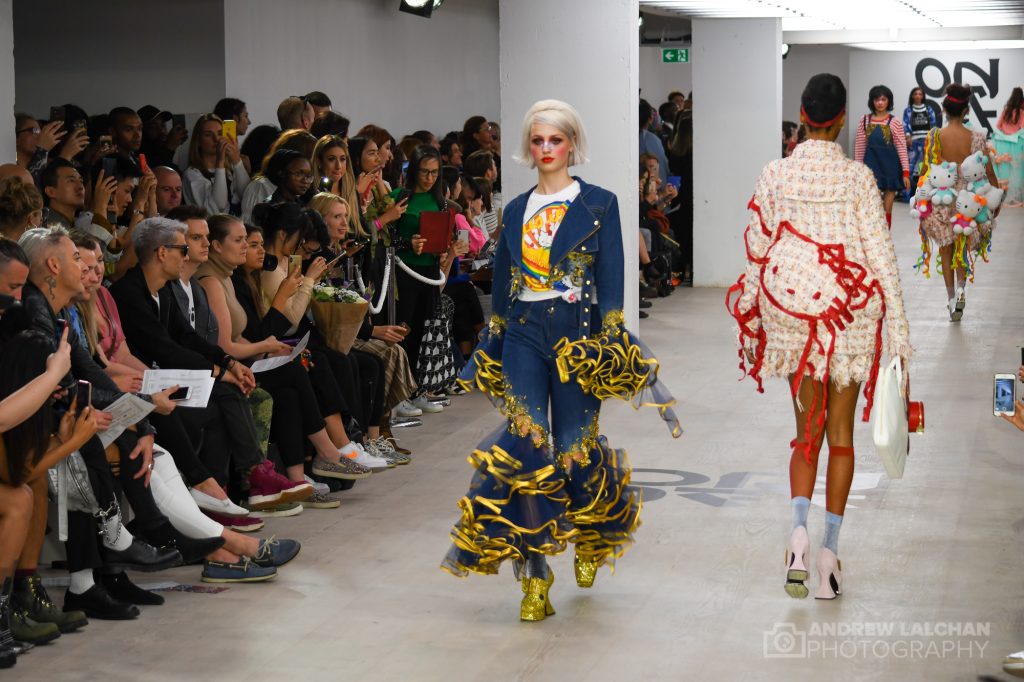 Backstage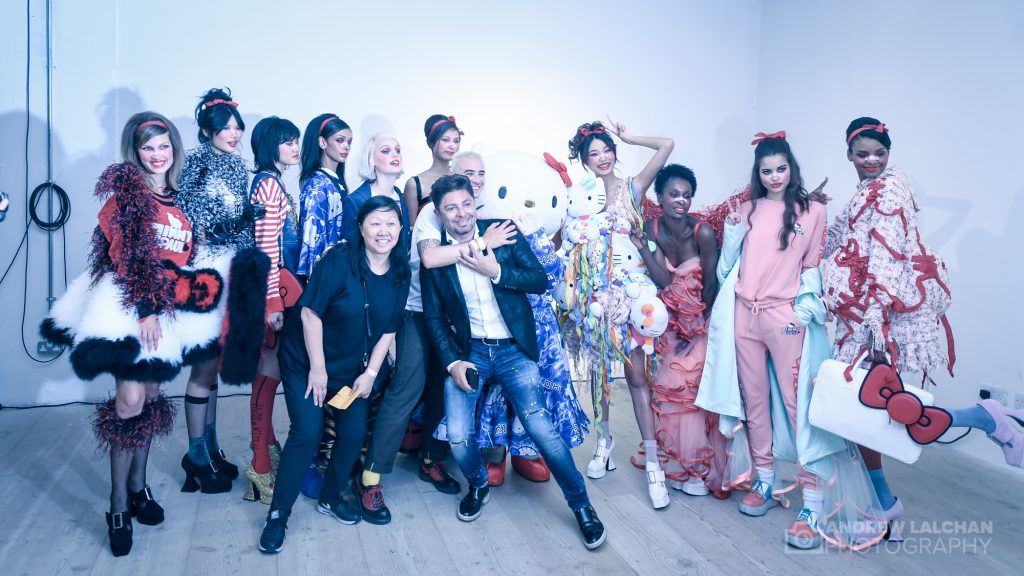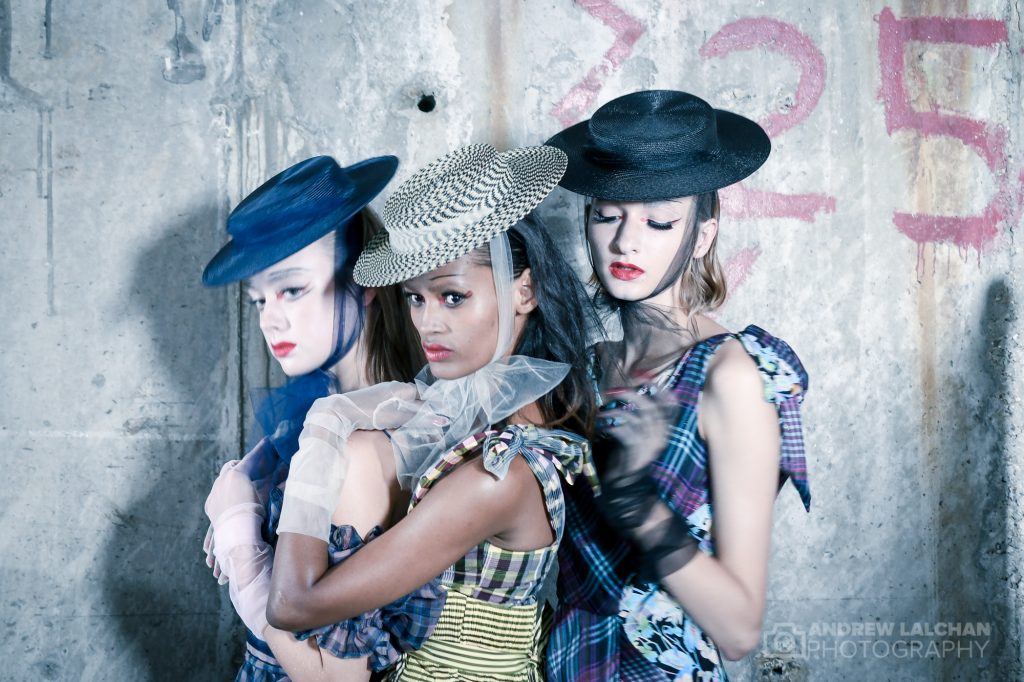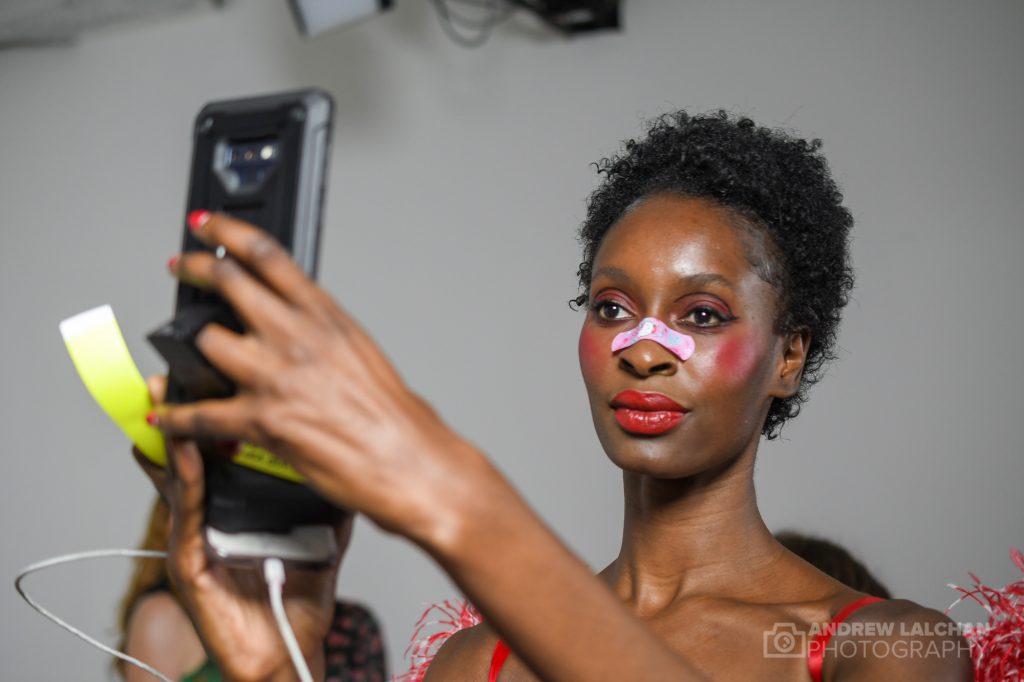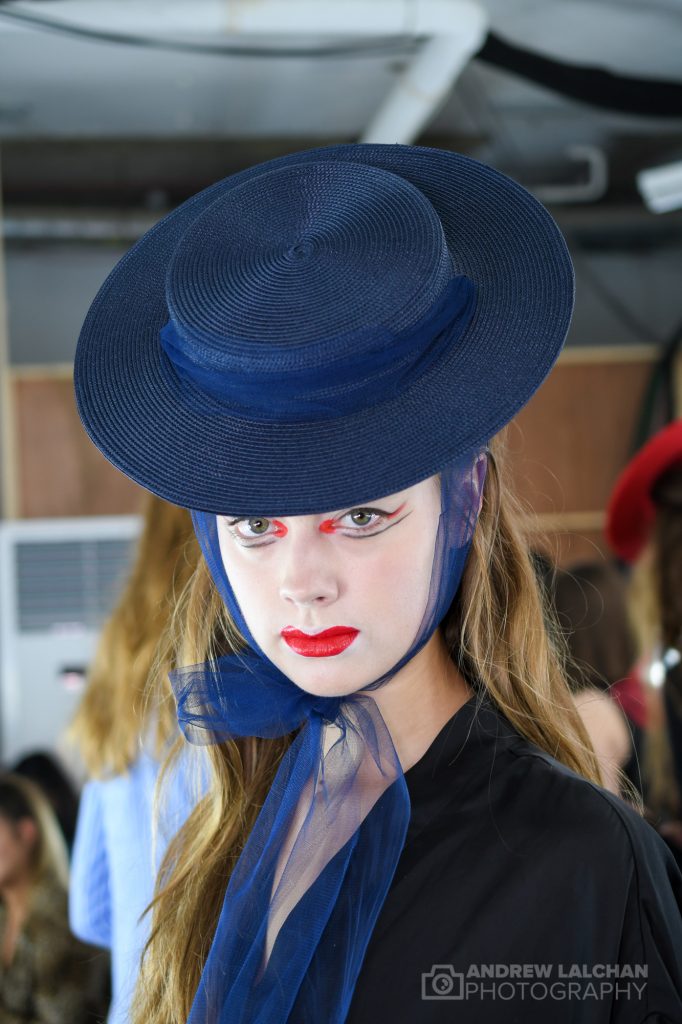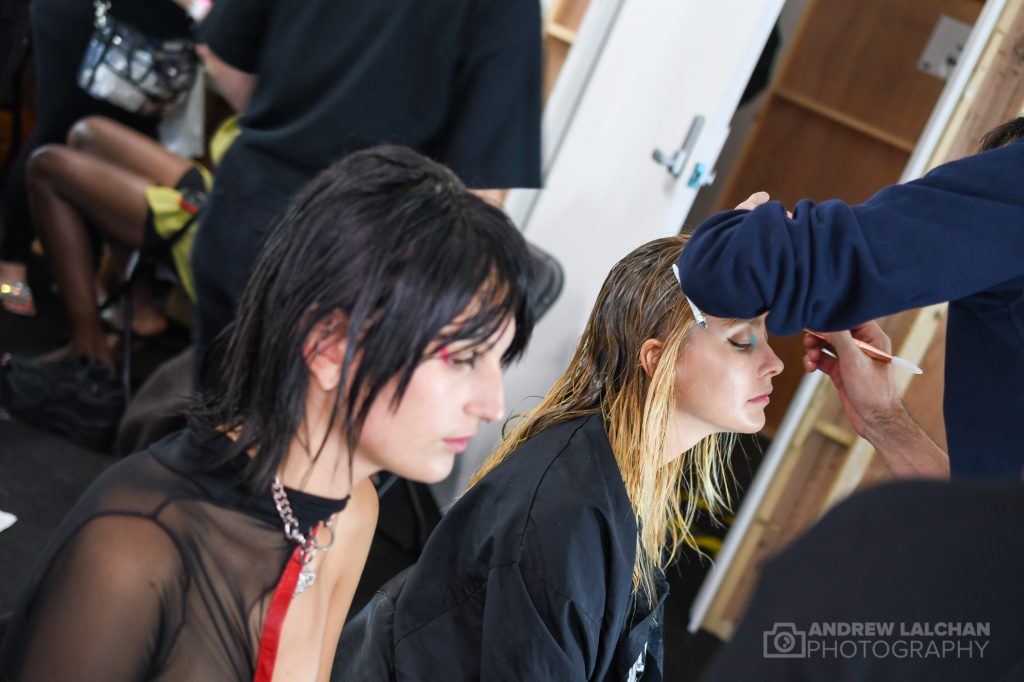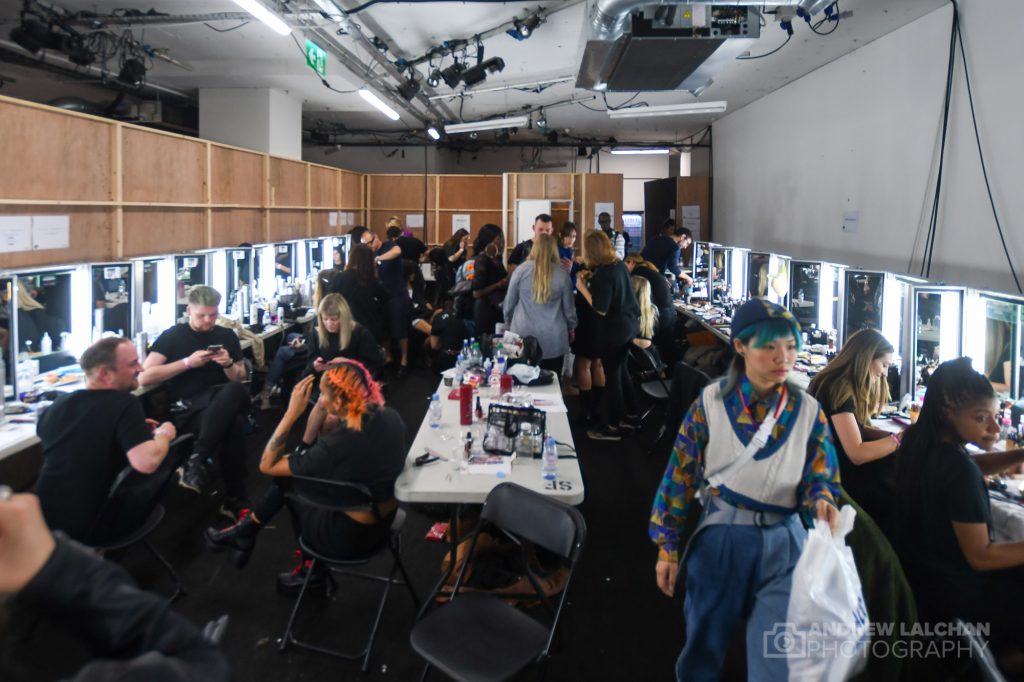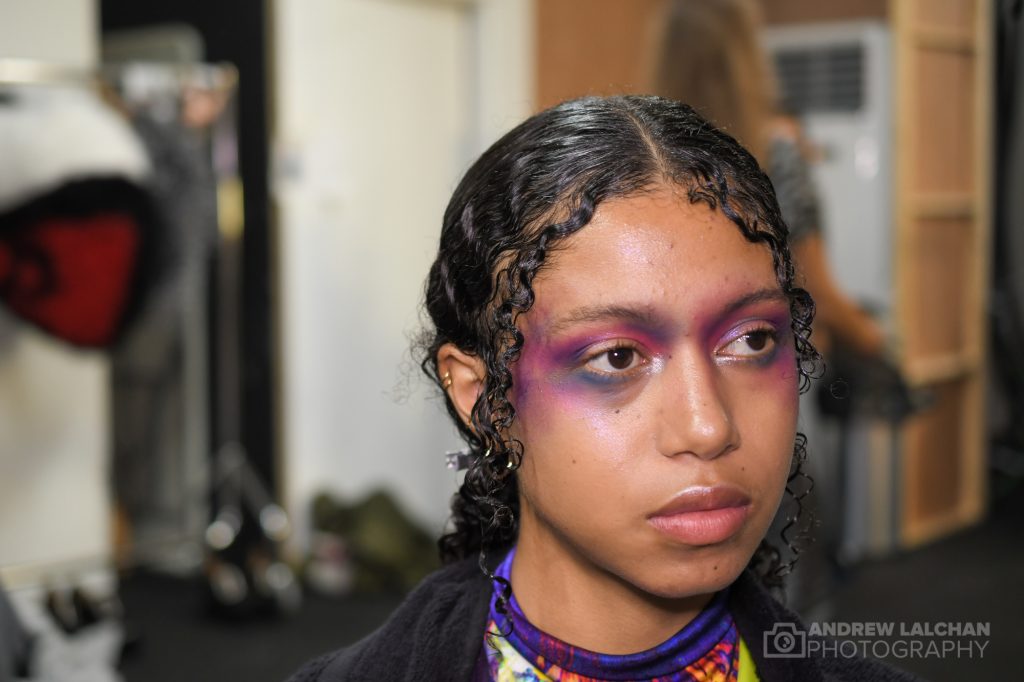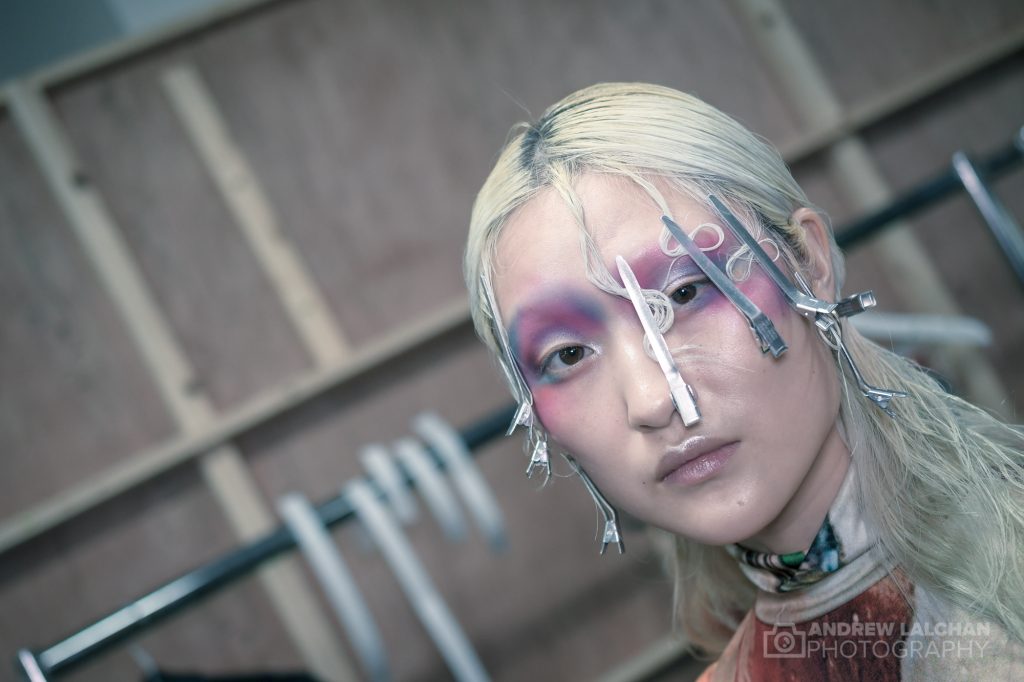 Lots more photos from the designers can be found on my Flickr link below, leave a comment below on what you thought of the designs. This was the first time I had photographed the On | Off show and had a behind the scene pass.
First published in October 2019 but since updated with more about the designers and more photos.
Links
LFW – https://onoff.tv/
Instagram – http://www.instagram.com/alalchan
Flickr – https://www.flickr.com/photos/alalchan/albums/72157710930409156
Twitter – http://www.twitter.com/alalchan