Having trouble deciding on the best spots for photography in London?
Then check out the amazing events in the London and Watford area this month. These events are more geared towards photography and art.
Sign up for my newsletter and receive these events each month.
As the chill in the air deepens and the nights embrace us earlier each day, this is the time of the year when the skies burst alive with the dance of fireworks, and our streets become a canvas of twinkling Christmas lights, there are plenty of lights switching on this month. from Oxford Street to Watford Town. Which are all great to photograph.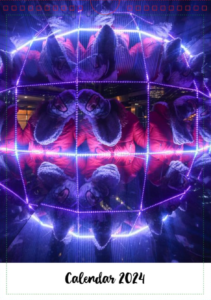 This month, my calendars go on sale. The first features my favourite shots of the last twelve months, and the second is a Watford, Fashion and London calendar. The last three will be up next week. Click on the calendar image to view it.
Christmas Lights, Oxford Street – 2nd
The same display as last year, thousands of dazzling stars will be hung up between the shops. To save energy, the stars will shine for a slightly shorter period each day this year. The lights are also made of LED lightbulbs made from recycled polymer, 75% more efficient than standard lightbulbs.
Find out more here.
Battersea Park Fireworks – 4th & 5th
This is a two-nighter fireworks with the traditional display on Saturday and the children-friendly display on Sunday. This is a ticketed event in Battersea Park. One of the best places to photograph the fireworks is from Chelsea Bridge or the fireworks over the power station.
Find out more here.
Cassiobury Fireworks, Watford – 4th
Watford Borough Council organises Hertfordshire's largest FREE fireworks display. Frontier Fireworks is set to blaze fireworks across the night sky again with a completely new show design. This fantastic spectacle gets better every year. The display is going reach heights of up to 850 feet in the night sky whilst broad flanks of cakes are going to fill the sky with every kind of colour possible.
Find out more here.
Waltham Forest Light Show Spectacular – 3rd to 5th
Instead of the usual fireworks, Walthamstow Council has decided to do a light show with projections on the splendid town hall building. Experiencing a more environmentally conscious event.
Find out more here.
Sevendials Christmas Lights – 7th
The new Christmas theme will visually connect Seven Dials with the wider Covent Garden district,
and include: Christmas trees as part of new street-level dressing that reflects and celebrates the unique
history and characteristics of Seven Dials.
Find out more here.
Covent Garden Christmas Lights – 7th
For the first time in almost a decade, Covent Garden will introduce a new Christmas installation inspired by traditional golden bells. On 7th November, Covent Garden's world-famous Christmas lights will be switched on with over 40 gigantic bells with bows, 12 giant baubles and eight spinning mirror balls, all displayed in our iconic Market Building.
Find out more here.
Carnaby Street Christmas Lights Switch on – 8th
It is an exciting new installation, and this year will not disappoint! It's the Carnaby Universe installation, where you'll be immersed in vibrant neon spheres of colour and light waves, creating a moving vortex on Carnaby Street.
Find out more here.
Regent Street Christmas Lights – 9th
The return of the Spirit of Christmas.
Find out more here.
Marylebone Village Christmas Lights – 9th
On Thursday, 9 November, from 3 pm – 8 pm, Marylebone Village invites you to celebrate the beginning of the Christmas season with a festive light switch-on in support of mental health charity partner Mind in Brent Wandsworth and Westminster. 
Find out more here.
The 2023 London Photo Show – 9th to 12th
The London Photo Show is run by photographers, for photographers. It is a group exhibition at a central London gallery where you see some of the world's best independent photographers.
Find out more here.
Holbein at Tudor Court, Buckingham Palace – 10th
Hans Holbein was one of the most talented artists of the 16th century.  From his arrival in England in search of work, he rose to royal favour, chosen to paint the portraits of Henry VIII, his family and leading figures, among them Anne Boleyn and Sir Thomas More. By his death, Holbein's work was as admired by his contemporaries as it is today. His portraits inspired the next generation of artists in depicting Edward VI, Mary I and Elizabeth I.
Find out more here.
The Lord Mayor's Show – 11th
The Lord Mayor's Show is the oldest, longest, least rehearsed and best loved civic procession in the world. It is an ancient statement of London's independence, a mediaeval display of pomp and pageantry and a modern celebration of our strength and diversity.
Find out more here.
Winter Light at Southbank Centre – 13th to 7th January 2024
Over the dark winter nights, our site is illuminated by outdoor artworks that play with light and colour – explore to discover them all.
Find out more here.
Belgravia Christmas Lights – 15th
Prepare to be wowed by the glittering Christmas lights, which will be switched on at 5.30 pm on Pimlico Road, 6.15 pm on Elizabeth Street, and 7.15 pm on Motcomb Street.
Find out more here.
Mayfair Christmas Lights – 16th
See Mayfair being transformed into a magical wonderland on Thursday, 16 November, when its Christmas lights are switched on. The event will see Mayfair's iconic Mount Street illuminated with 63,000 sparkling lights in the shape of big blue bows. To mark the switch-on moment, The Connaught Hotel is also unveiling its world-famous Christmas tree, designed by a different artist each year.
Find out more here.
Crown & Coronation, Tower of London – 17th to 25th
Tower of London has a stunning and immersive light and sound show, Crown and Coronation before it begins its UK-wide tour in 2024. Historic Royal Palaces have partnered with Luxmuralis Artist Collaboration to create an immersive sound and light show that celebrates the spectacle, significance and shared experience of the Crown Jewels and Coronation Ceremony.
Find out more here.
Winterfest Watford Christmas Lights – 18th
Winterfest will predominantly take place on The Parade, filled with activities for all ages, a community feel and a fun Christmas vibe.  The funfair rides will include a rodeo reindeer, penguin skittles, a giant snow globe, test of strength and much more.  As well as an extended Watford market, we will also have additional food, drink and community stalls and some special live performances. One of the main features of the day will be the Winterfest parade, which will begin at 4 p.m. outside of Metro Bank and McDonald's on the lower high street.  The festive parade will include a marching band, costume characters and local community groups and will move all the way up Watford Town Centre until they reach the pond.  
Find out more here.
Christmas at Kew Gardens – 15th till 7th January 2024
The annual light display is back. It's a botanical world brimming with seasonal cheer as twinkling lights and seasonal sounds fill the air. Discover glittering tunnels of light, dancing lakeside reflections and trees drenched in jewel-like colour.
Find out more here.
Skate at Somerset House – 15th till 14th January 2024
Somerset House's spectacular courtyard will be transformed this year into a glorious festive destination with a uniquely Swiss winter vibe courtesy of Switzerland Tourism.
Find out more here.
Christmas in Chelsea – 18th
Join us on Saturday, 18 November as we mark the start of the most magical time of year with the Chelsea Christmas Lights Switch-On. From midday, enjoy continual performances across the area and on stage at Duke of York Square, a visit from Father Christmas and his reindeer, a Christmas market and plenty of tempting offers from your favourite brands. At 5pm, Santa will take to the stage with his 'Special Helper' – a local child in need of a treat – to light up the neighbourhood, culminating in fireworks, a light show and, if you're lucky, a dusting of fresh snow!
Find out more here.
Colour Walk Meetup at Spitalfields Market – 23rd
It is an informal gathering of colourful, creative souls who meet, dressed in their finest, to walk, talk and strut their stuff. Excellent for photography.
Find out more here.

Last chance to see
Contemporary African Photography at the Tate Modern, London – till 14th January 2024
A celebration of the varied landscape of contemporary African photography today. Bringing together a group of artists from different generations, this exhibition will address how photography, film, audio, and more have been used to reimagine Africa's diverse cultures and historical narratives.
Find out more here.

Sarah Lucas Happy Gas at Tate Britain – till 14th January 2024
A British artist's brash and tender exploration of what makes us human. Sarah Lucas is internationally celebrated for her bold and provocative use of materials and imagery. Using ordinary objects in unexpected ways, she has consistently challenged our understanding of sex, class and gender over the last four decades.
Find out more here.

The Missing Thread at Somerset House – 21st till 7th Jan 2024
This autumn, Somerset House explores the stories of Black British fashion in a major new exhibition, The Missing Thread, curated by the Black Oriented Legacy Development Agency (BOLD). Spanning from the 1970s to the present day, The Missing Thread charts the shifting landscape of Black British culture and the unique contribution it has made to Britain's rich design history. 
Find out more here.

Disney 100 exhibition at ExCeL – 13th till 23 January 2024
Celebrate 100 wonderful years of Walt Disney magic at Disney100: The Exhibition in London, the largest exhibition created for the European tour. Step into the story of The Walt Disney Company and experience 100 years of magic through ten immersive themed galleries with innovative technology showcasing historical treasures, original artwork and props.
Find out more here.

REBEL: 30 Years of London Fashion, Design Museum – till 11th February 2024
Opening to coincide with London Fashion Week, this landmark exhibition will be one of the most wide-ranging surveys of contemporary fashion culture ever staged in the UK. It will offer an unprecedented look at how careers in fashion are forged and the multitude of opportunities London's fashion scene offers young creatives.
Find out more here.