Description
Embark on a visual odyssey through 2023 with the enchanting calendar crafted by photographer Andrew Lalchan. Andrew's 2024 calendar is more than a mere collection of photos; it's a journey, a world of awe-inspiring beauty captured through the lens of an artist.
This 2024 calendar is out on the 10th of November and will be shipped shortly after. There will only be a short run, so grab them while you can. FREE POST UK.
What to Expect in the 2024 Calendar:
A Year of Photography: Each month is graced with a handpicked photograph, showcasing Andrew's exceptional talent in capturing moments that speak to the soul. From serene landscapes and nature to the vibrant hues of urban life, each image is a window to a world seen through Andrew's eyes.
Quality Craftsmanship: Printed on premium Eco paper, each photograph not only looks stunning but feels substantial. This calendar is built to last through the year, with a binding that balances durability with elegance.
Eco-Friendly Production: Committed to sustainability, the calendar uses eco-friendly inks and materials, ensuring your purchase supports environmental responsibility.
Cover photo
This photograph was taken at the Winter Lights Festival in Canary Wharf, which is always a great place to photograph. The festival happens each January to brighten up the gloom of the month. The photo is of Eva, a model, during a shoot at the Winter Lights.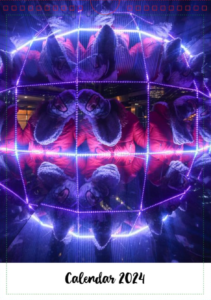 January
The photo is of Momtez, a model, during a shoot at the Winter Lights in Canary Wharf. One of the light installations has lots of mirrors which created this shot.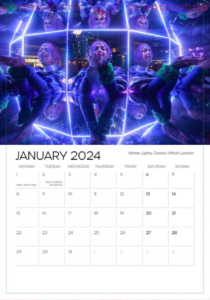 February
Fog slowly clearing in Cassiobury Park, Watford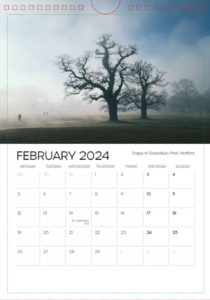 March
A walk through Tring Park in Hertfordshire when all the new growth appears, producing a vibrant green.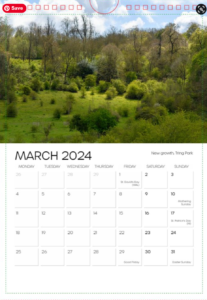 April
A ladybird is exploring the new growth in Tring Park, Hertfordshire, UK.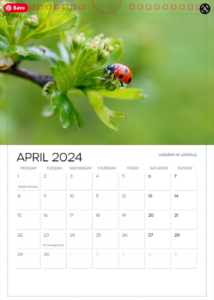 May
The coronation of King Charles III in the golden carriage took him to Westminister Cathedral.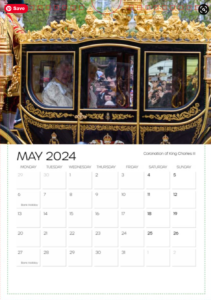 June
Every year, a new Serpentine Pavillion is designed by an architect; in 2023, this was Lina Ghotmeh.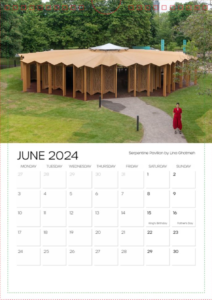 July
DJ Jo Whiley and some Chelsea Pensioners at the Chelse Flower Show 2023.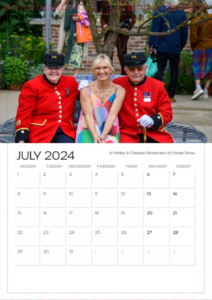 August
Beautiful ballerina Molly danced in Leadenhall Market, London, during one of my photography shoots.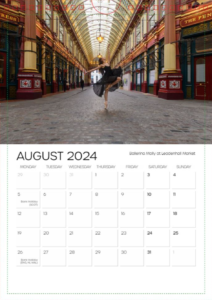 September
Waterfall at Queen Adelaid's Hill in the Lake District it is a long exposure shot of a few seconds using a filter.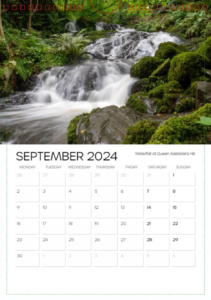 October
Outside Keswick is the Castlerigg stone circle in the Lake District, which is worth climbing for some stunning views.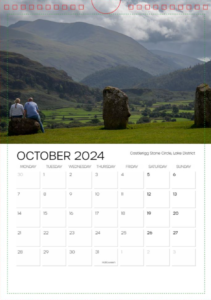 November
Lift 109 in one of the chimneys at the Battersea Power Station, taken on the opening day of the lift.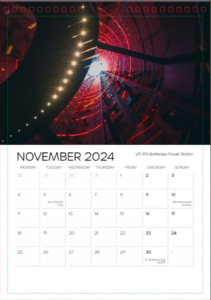 December
Snowy walk along the Grand Union Canal in Watford.