It had been a while since I had been in the Tate Modern and last Monday I ventured there for the press preview of the Bruce Nauman exhibition which you can read about here. Once the viewing had finished, I came upon the latest artwork in the Turbine Hall.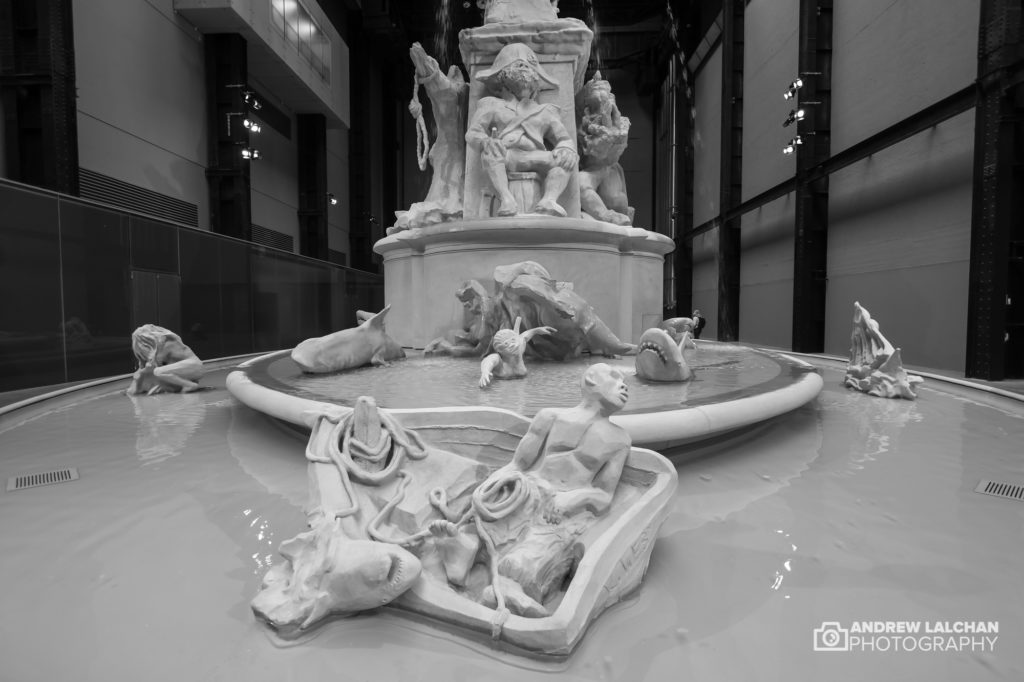 What an amazing piece of work from Kara Walker an artist who was commissioned by Hyundai. In a prestigious space which she fills with a sculpture called Fons Americanus. It's a fountain and it is massive which depicts the African diaspora and questions how we remember history in our public monuments.
"My work has always been a time machine looking backwards across decades and centuries to arrive at some understanding of 'my place' in the contemporary moment"

Kara Walker
The inspiration for the sculpture comes from the Queen Victoria statue in front of Buckingham Palace. Built with the same look but represents the complete opposite. Walker explores the interconnected history of Africa, the Americas and Europe. The water represents the transatlantic slave trade and its ambitions, fates and tragedies of these continents. Fons Americanus is an allegory of the Black Atlantic.

Her goal for the viewer is to encourage us to confront a history misremembered in Britain. She is gifting the artwork to the heart of an Empire that redirected the fate of the world.
The sculpture's design was derived from lots of various artworks ranging from Turner to Damien Hurst. A grotto sculpture is at the front of the piece with a crying boy filling the shell with his tears. A figure of Venus stands on top of the fountain which represents a priestess from Afro-Brazilian and Caribbean religions. The fountains erupts from her breasts and neck representing a history of violence and suffering but also a possibility of liberation.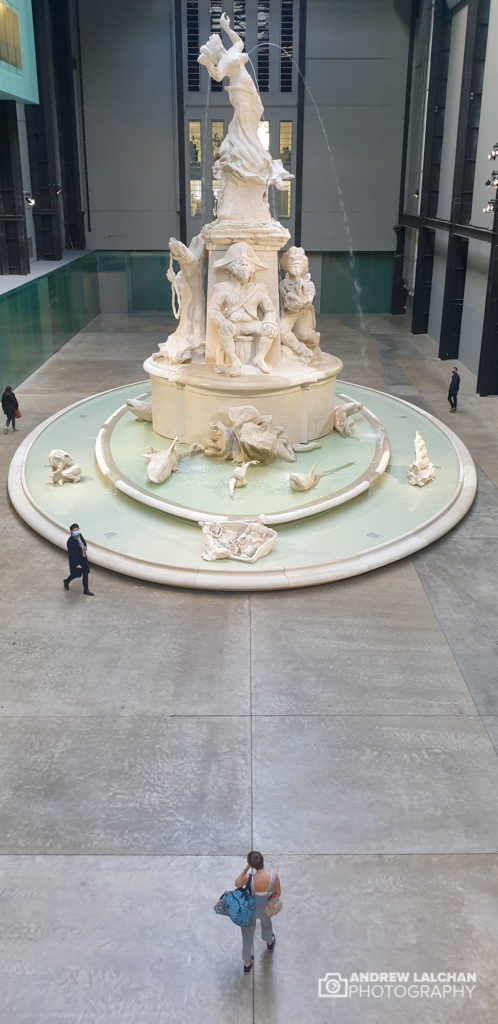 About Kara Walker
Kara Walker was born in 1969 at Stockton, California, she explores the theme of race, sexuality and violence in most of her work. Well known for black cut out silhouette paper figures representing the history of slavery and plantations in the South of the USA.
Sustainability
The sculpture is made out of recycled or reusable cork, wood and metal. The surface is made out of a non-toxic acrylic and cement composite materials. This can be used for casting or sculpting.
Photographs
Below are some more of my photographs and video of the sculpture. Be sure to visit the Turbine Hall when visiting the Tate Modern. The fountain will be exhibited until 8th November 2020.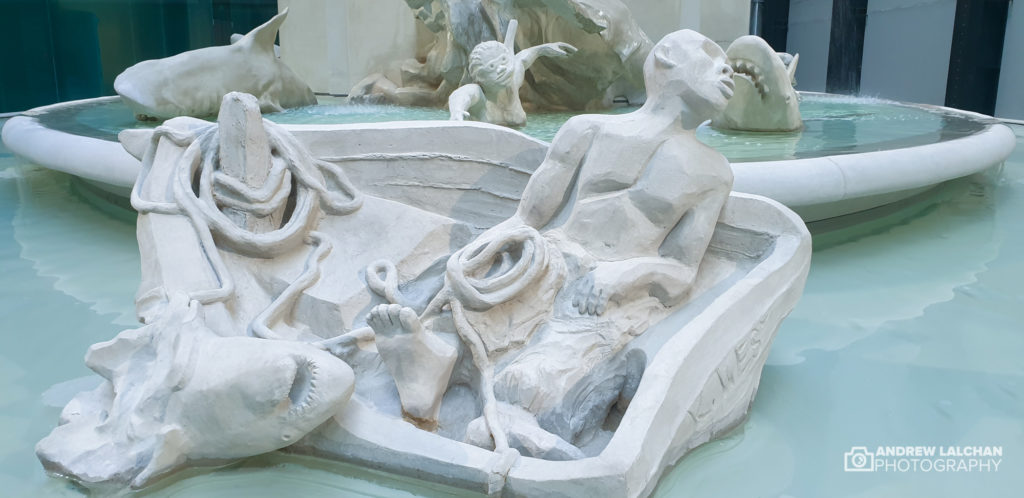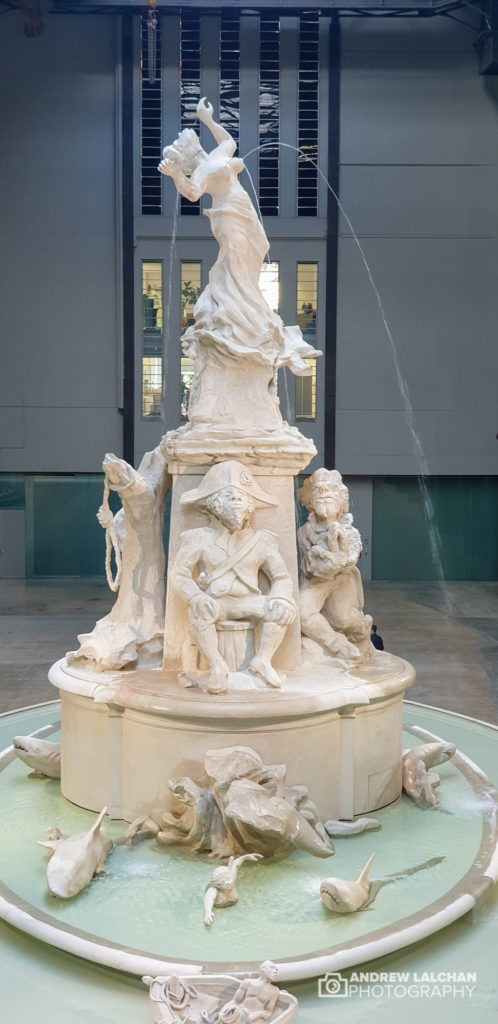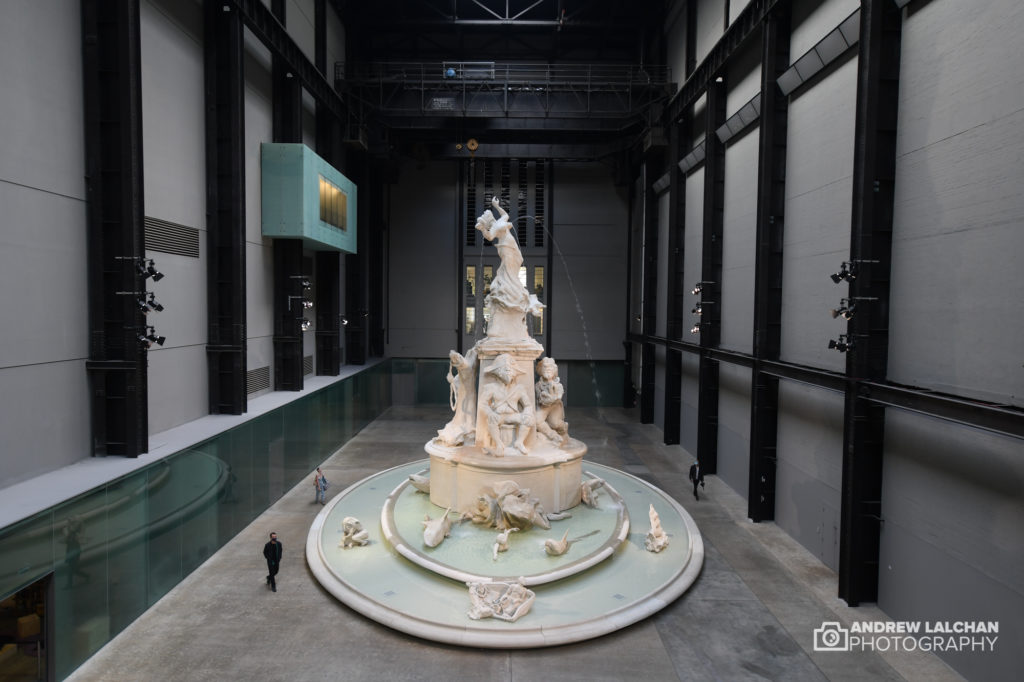 Links
Tate Modern – https://www.tate.org.uk/whats-on
Flickr – https://www.flickr.com/photos/alalchan/albums/72157674422981272
Instagram – http://www.instagram.com/alalchan
Twitter – http://twitter.com/alalchan