It was the final weekend of the annual performing arts festival in Watford on the 30th June 2017. Now in its 7th year the crowds certainly came out to view the entertainment the weekend before. It is brought to Watford by the Watford Cultural Leaders Group which comprises of Watford Council, Watford Palace Theatre, the Arts Council England, West Herts College and many more. Below you will see some photographs that I took on the last weekend with many more on the links at the bottom.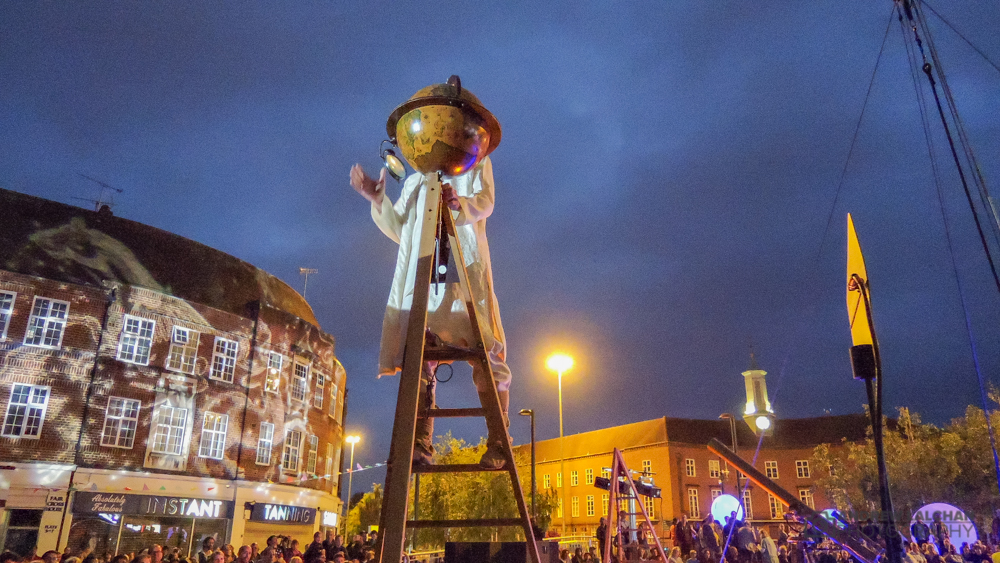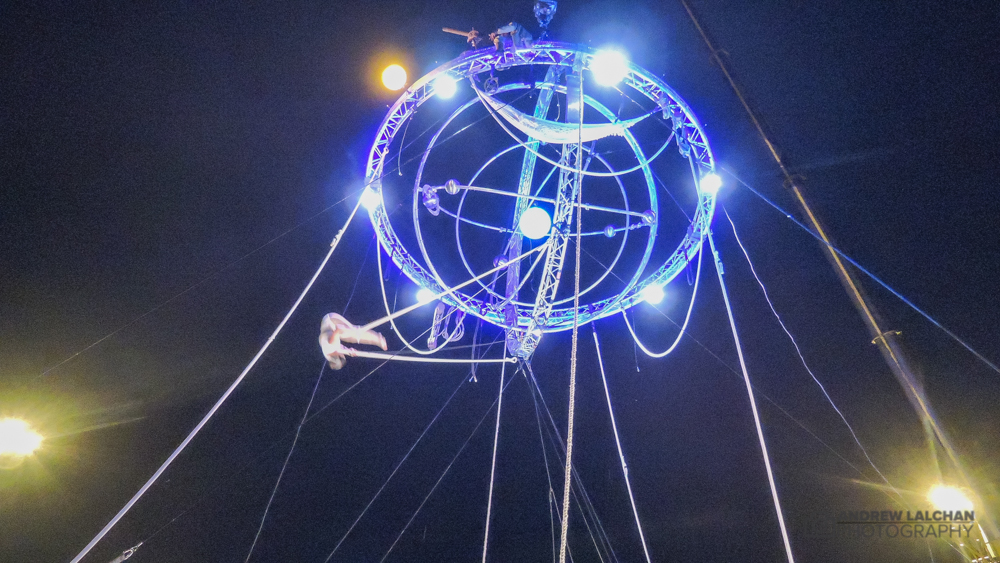 Galileo by Deus Ex Machina
The highlight of the weekend was the Galileo a french acrobatic, dance, circus troup. With an amazing performance in torrential rain they wowed the crowds that had turned out in Watford High Street.
The performers are around 30m above the ground telling the story of Galileo who discovered that the earth revolves around the sun instead of the other way around. The articulated structure represents the solar system with the aerial circus, ropes and Chinese poles being used with projections on the buildings.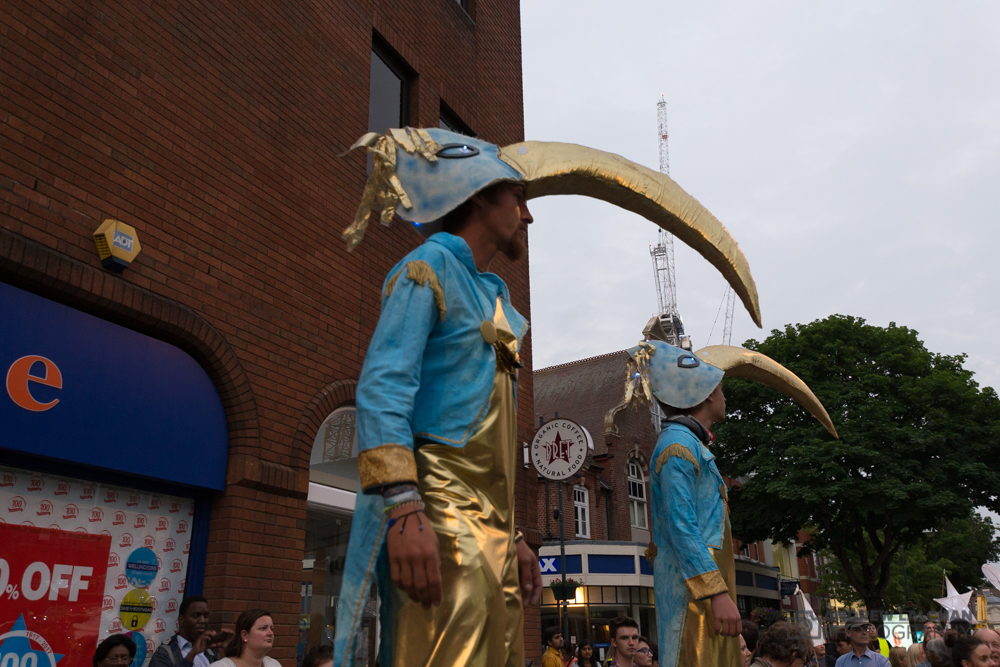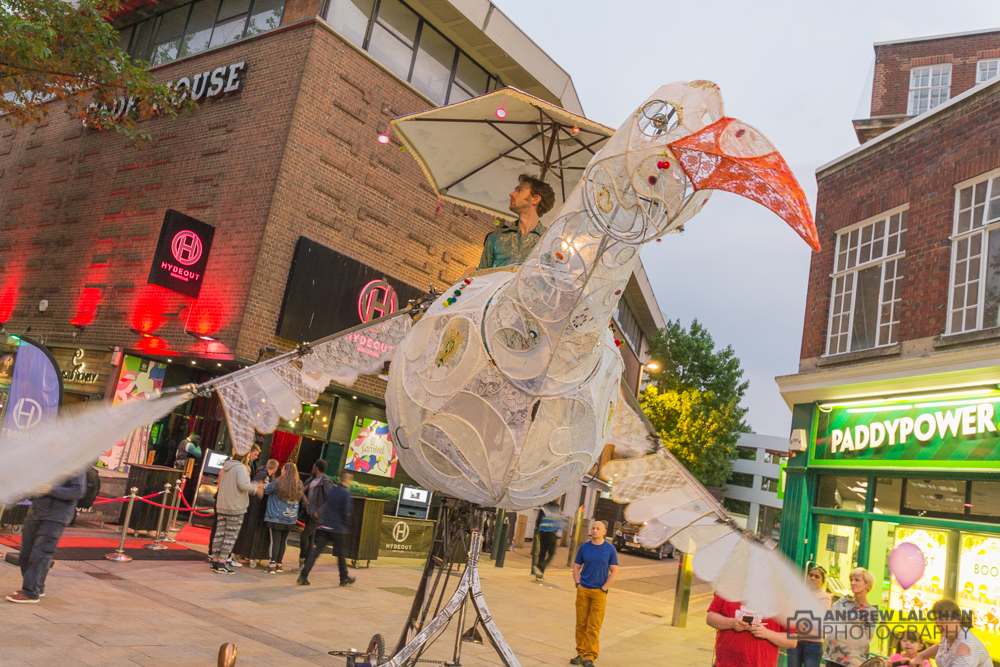 The Imagine festival Parade by festive Road
The proceeding performances included a parade of dancers and a spectacular Shanti the Bird with stilt walkers.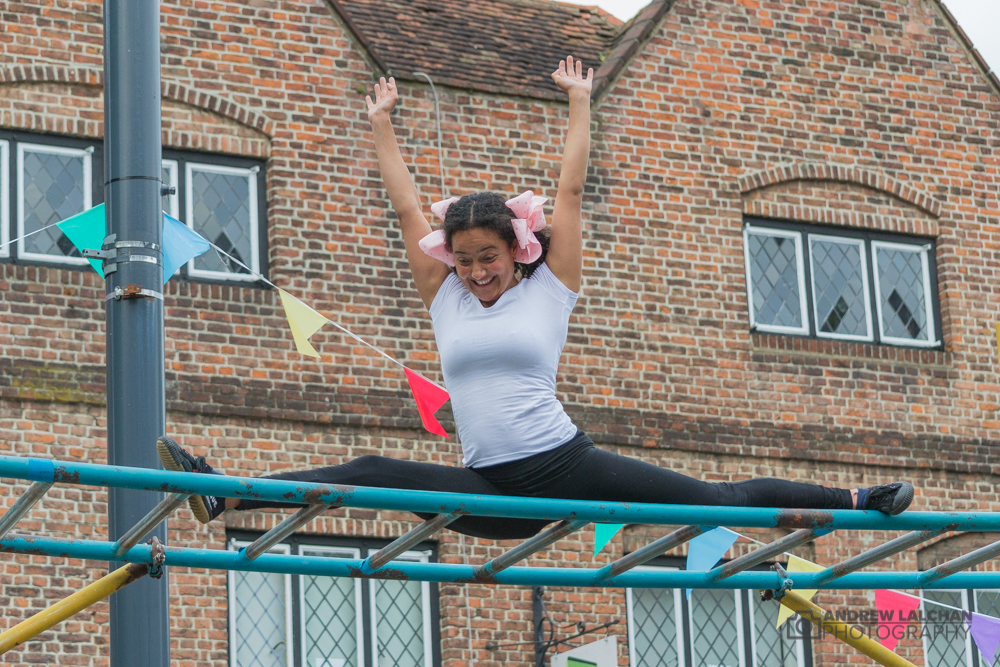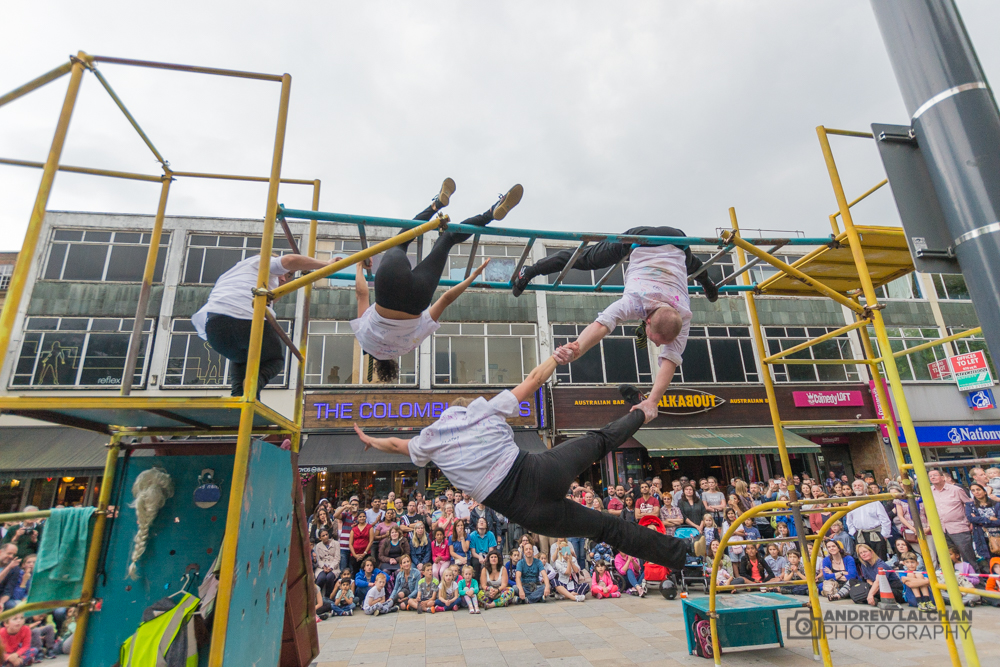 Playground Victories by Light the Fuse & Scribbled Thought
A playground of theatrics, four performers act out the school playground playing children, adults, teenagers, drunken students, single mums and feisty squirrels.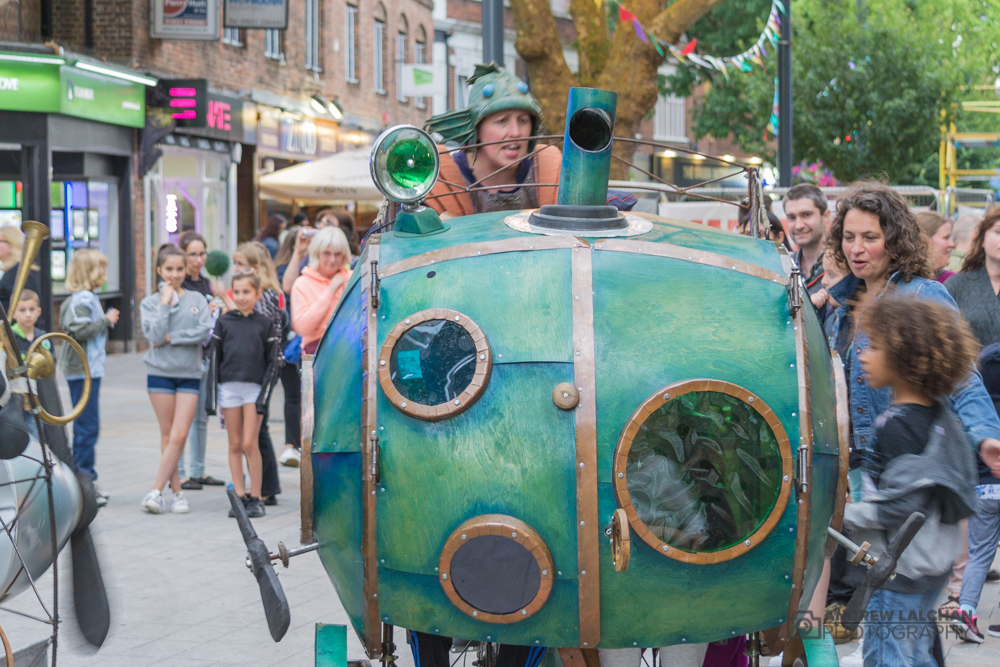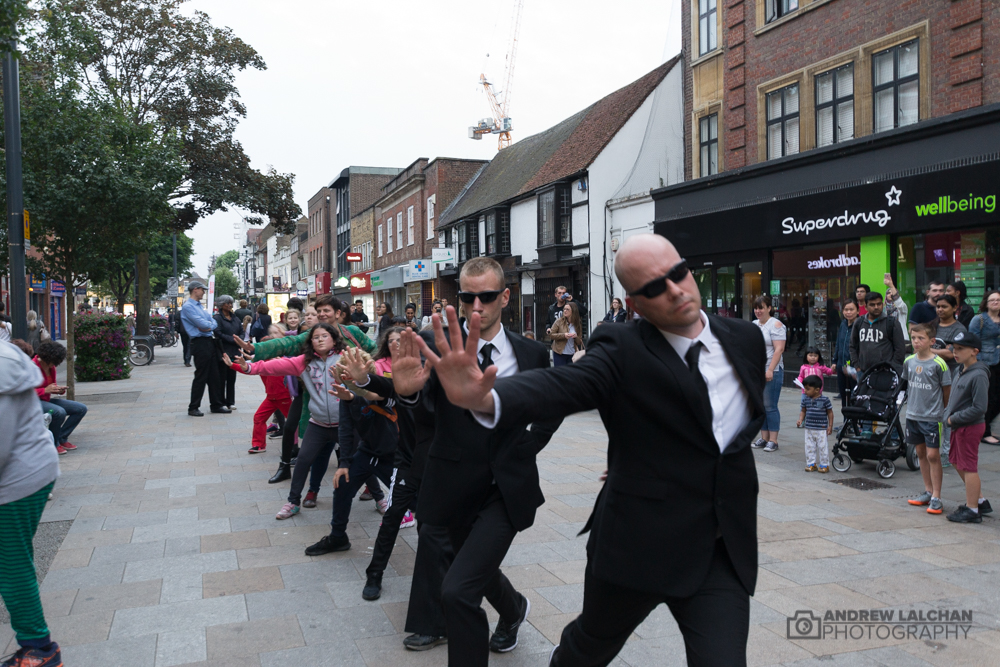 The Flycycle & Submercycle by Pif-Paf Theatre
Journeying along the high street with travelling companions of picked up kids go along on a  journey of their wildest dreams aboard a travelling machine.
Another successful Imagine festival with even more people coming out to watch the performances. Thanks to all the performers and Watford Palace theatre for organising.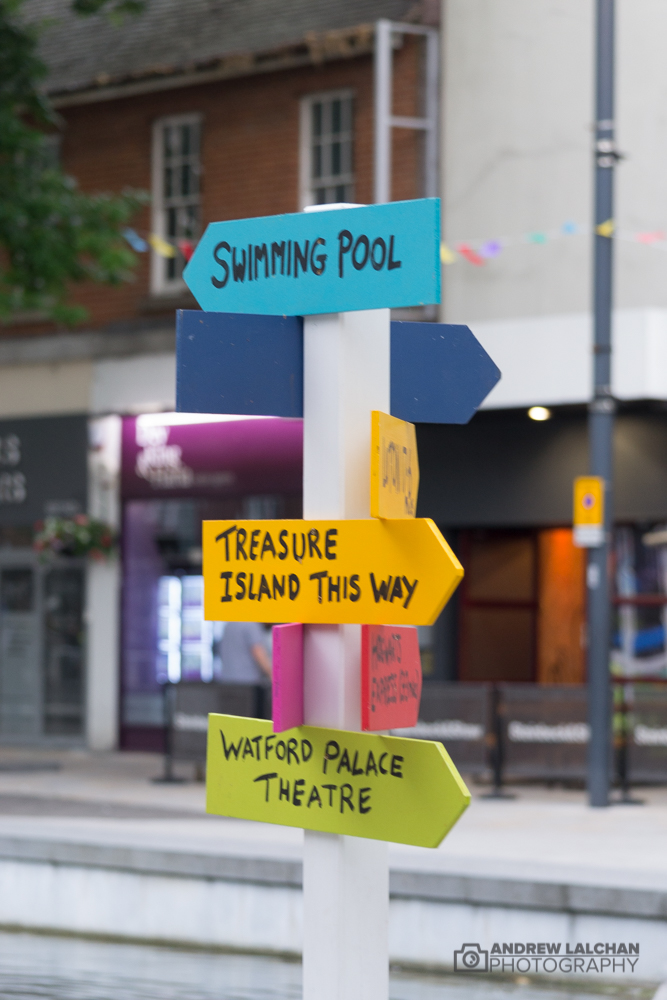 Looking forward to next years events.
Links
httpss://www.flickr.com/photos/alalchan/albums/72157670281335165
https://www.imaginewatford.co.uk/