After 2 years of refurbishment the Hayward Gallery is now open for the exhibition of Andreas Gursky. His work is amazingly detailed and very big. The gallery itself is looking splendid and the work fits in beautifully, the top level with the new pyramid roof lights sheds in more natural light. This is mostly always the best light to see the pictures in.
Who is Andreas Gursky?
Andreas Gursky is a photographer from Germany and is well known for his large format architectural and landscape photography. When you visit his exhibition you will be stuck by how large they are and how much detail is in them. My favourite one is of the formula one, he captures the motion of the teams changing the wheels in a chaotic dance.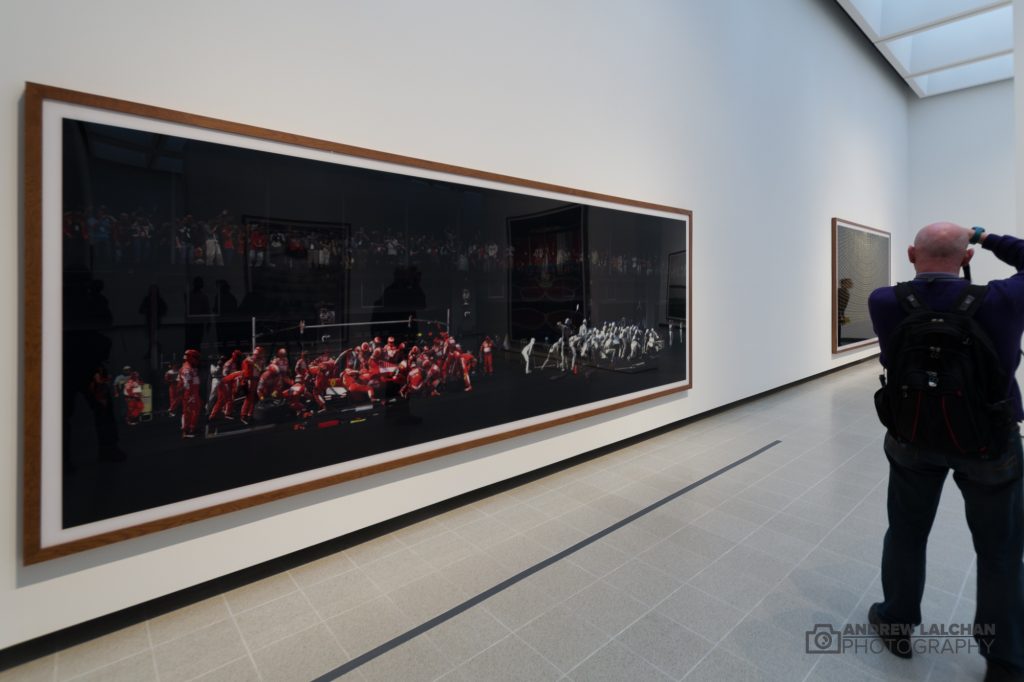 In recent years his photographs are more digitally enhanced to emphasise the message he is trying to portray.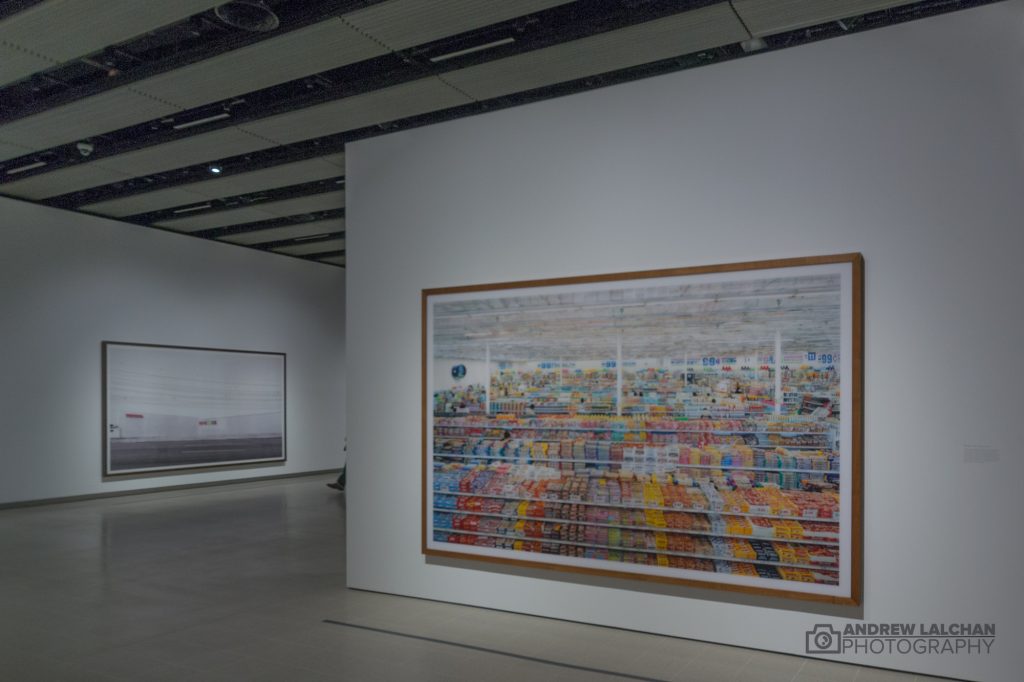 Another one of my favourites is the abstract photograph which could be a painting.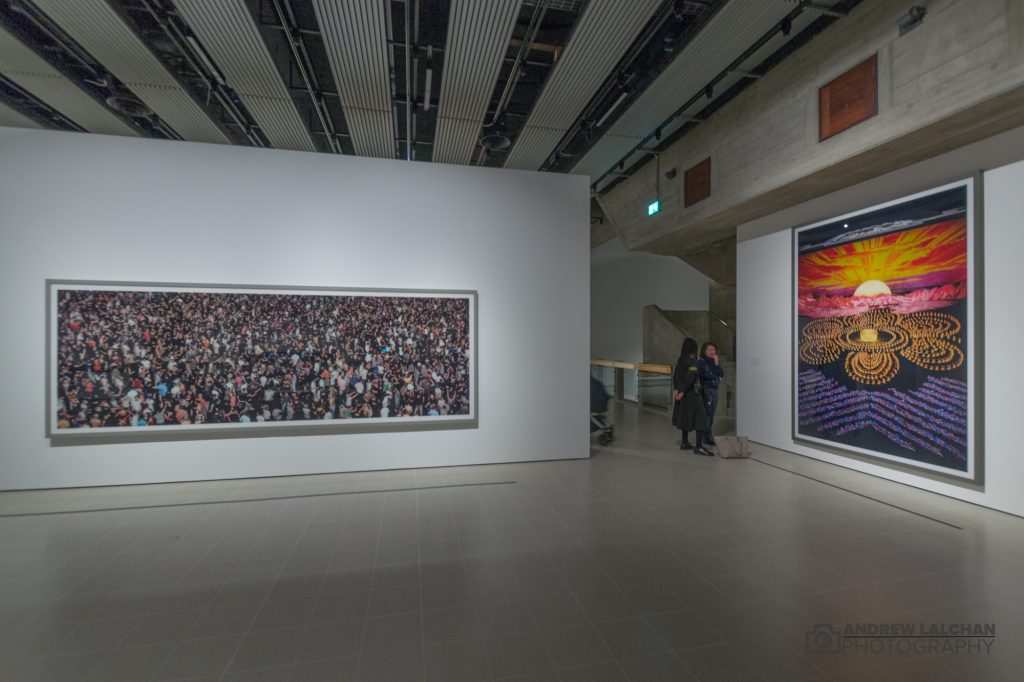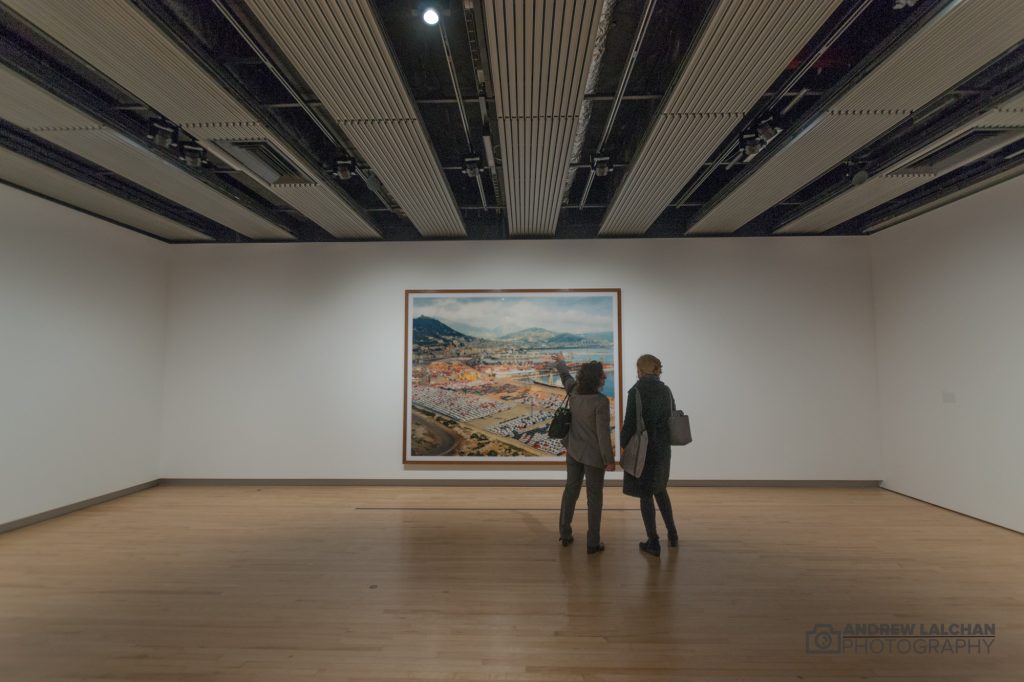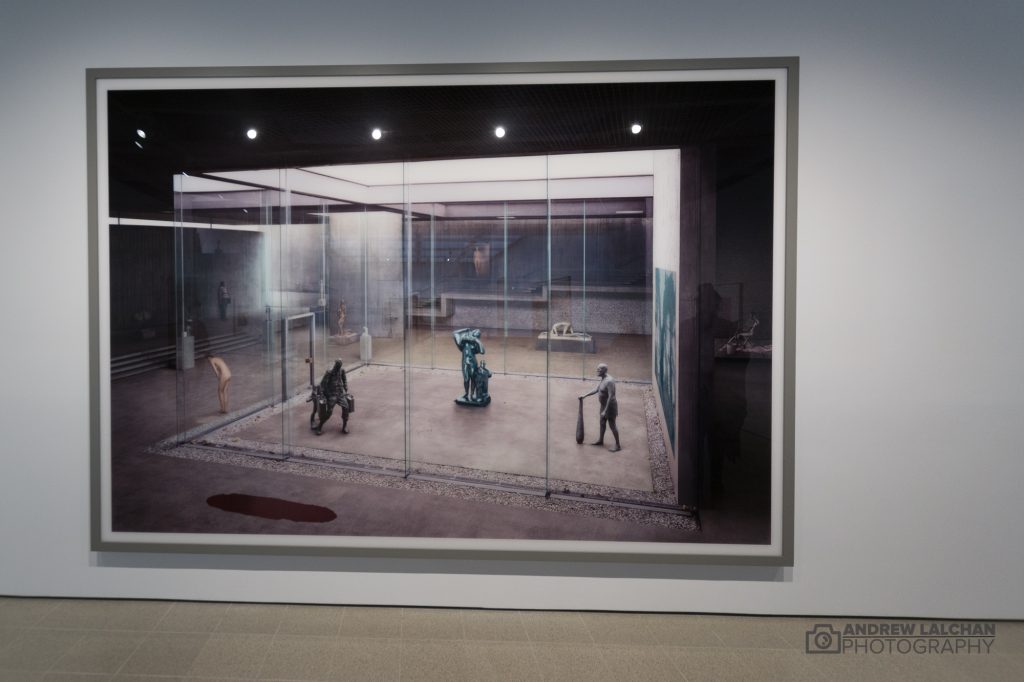 Hayward Gallery
This exhibition marks the start of the 50th year of the Hayward Gallery and especially after the two year renovation it will certainly draw in the crowds to see the newly designed space. The gallery is part of the South Bank Centre which also incorporates the Queen Elizabeth Hall and Purcell Room.
Andreas Gursky is curated by Hayward Gallery Director, Ralph Rugoff, in collaboration with the artist. Eimear Martin is Assistant Curator on the exhibition.
I'm thrilled that we will reopen Hayward Gallery with an exhibition by an artist who has created some of the most visually compelling images of his generation
RALPH RUGOFF, DIRECTOR OF HAYWARD GALLERY

Getting there
The Hayward Gallery is in the Southbank Centre which is easy to get to from Embankment tube station by crossing the river. Also you can get there from Waterloo station which is a short walk away. The exhibition runs from 25th January till 22nd April 2018.
Thanks for reading and thank you to IgersLondon and the Hayward Gallery for the invite to this fabulous exhibition. If you want to see further pictures on Flickr and on my social media check out the links below. Please leave any comments about the article or the exhibition below.
Links
https://www.instagram.com/alalchan
httpss://www.flickr.com/photos/alalchan/albums/72157691899602504
httpss://www.southbankcentre.co.uk/venues/hayward-gallery
https://www.andreasgursky.com/en
httpss://www.meetup.com/InstagramersLondon/