Dale Chihuly is an amazing artist and his stunning glass sculptures are dotted all over Kew gardens this summer. Kew Gardens is always a lovely place to visit in the best of times with the beautiful floral displays and stunning glass houses. But this year the exhibition "Reflections on Nature" certainly makes your visit worthwhile.
There are 12 sites around the gardens where you will find the sculptures when you enter you are given a map which has them all listed. Be prepared to walk quite a bit if you want to see them all, in August there will also be some late evening events where there will be music and the glass sculptures will be lit up. Find out more on their website below.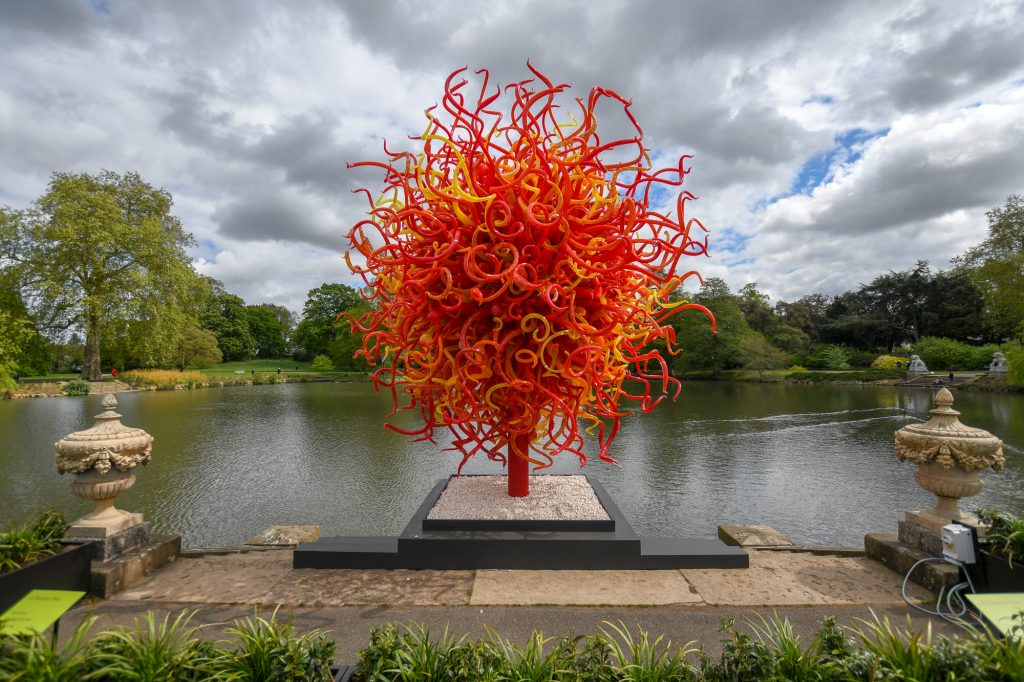 His sculptures transform the gardens into his outdoor art gallery, blending in with the beautiful landscapes of Kew, the exhibition continues until 27 October 2019. At the Shirley Sherwood Gallery of Botanical Art, there are more of his sculptures, the small delicate pieces of work which are amazingly detailed. You can get much closer to his work there and see the craftsmanship that goes into making them. There is also a video demonstrating how they are made. Exhibited are his Drawings and Rotolo series, which he describes as his most technically challenging work and Seaforms, undulating forms that conjure underwater life. He has returned to Kew having exhibited back in 2005 with some of his glass sculptures.
As you wander around the gardens and get to the temperate house you will see specially made pieces inspired by the space.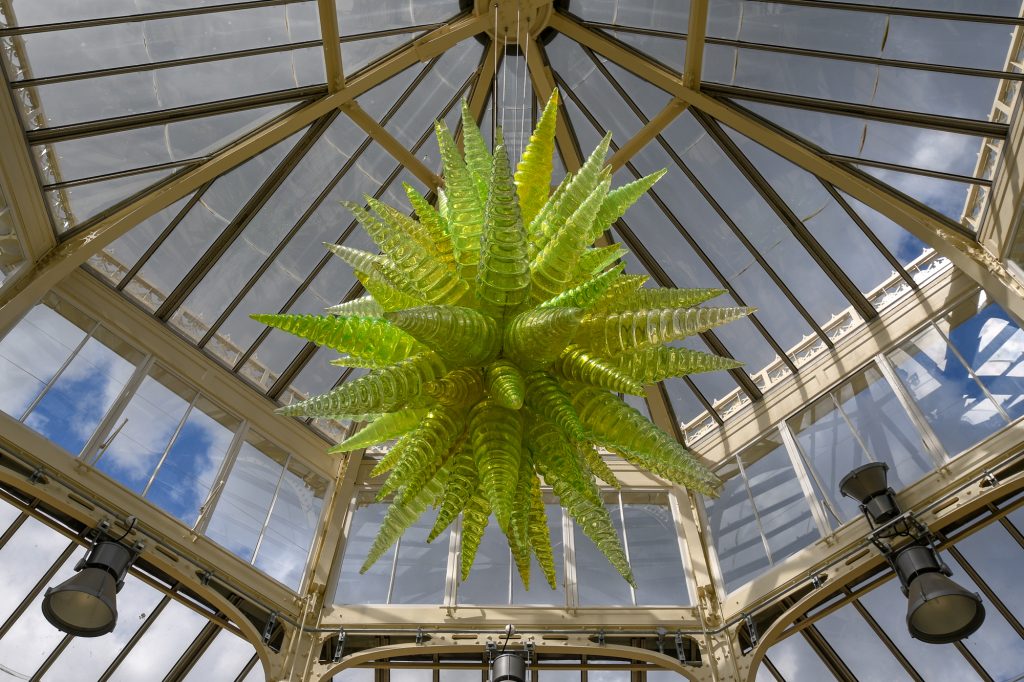 About Dale Chihuly
Dale Chihuly is an iconic artist and is best known for his glass sculptures, he comes from America where he started working with glass in the 1970s. He has continually evolved over the last 50 years, throughout experimentation with glass through light space and form, pushing the medium to its limits. Dale Chihuly had a couple of accidents back in the early 2000s he now describes himself as a choreographer of glass. His work can be seen all over the world.
I think a lot of it comes from the fact that we don't like to use a lot of tools, but natural elements to make the glass – fire, gravity, centrifugal forces. As a result, it begins to look like it was made by nature.
Dale Chihuly
His last exhibition in the UK was in London last year at the Halcyon Gallery which was a wonderful display of his work, you can read more on a post I did last year about the exhibition here.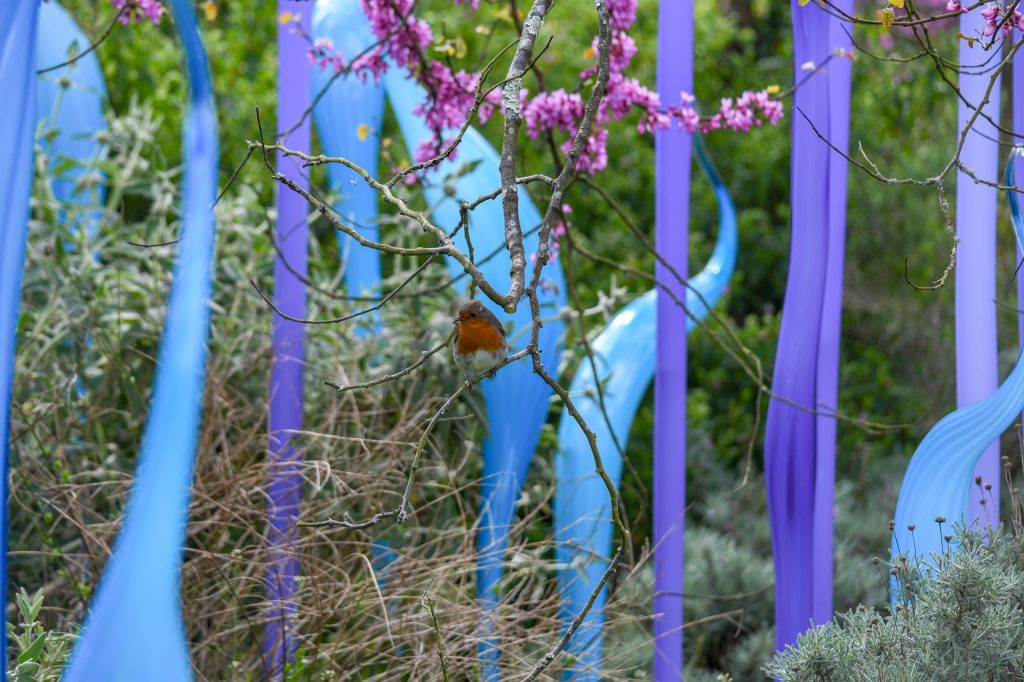 Photographs
Below are a few more photographs I took on my tour of the glass sculptures back in April, there are a lot more photographs on my Flickr link below which also have some of the various exotic plants I saw on my visit.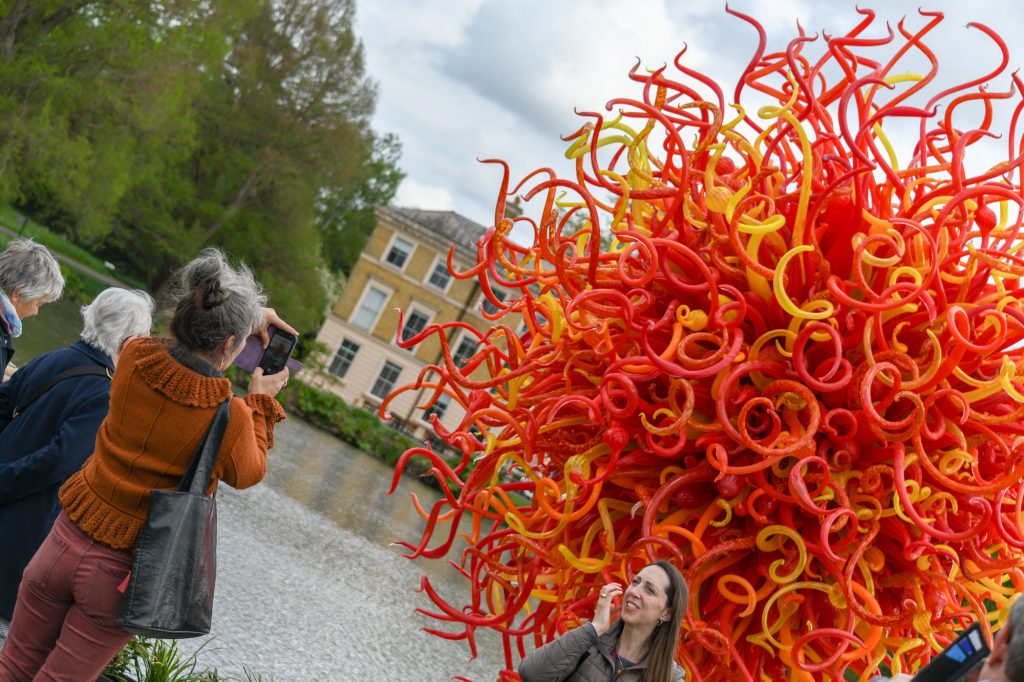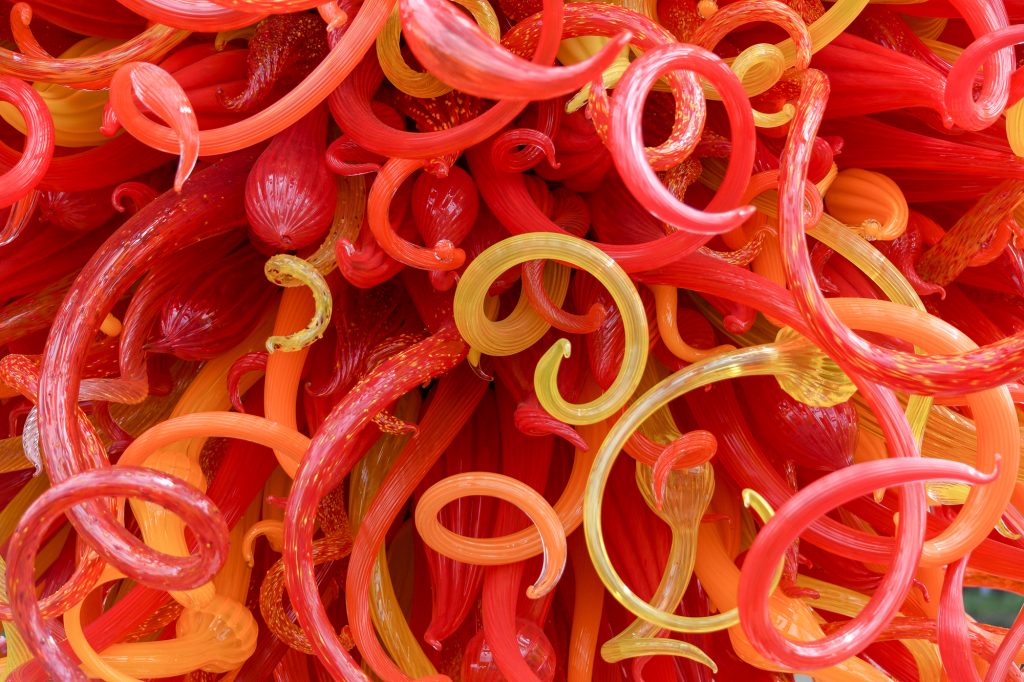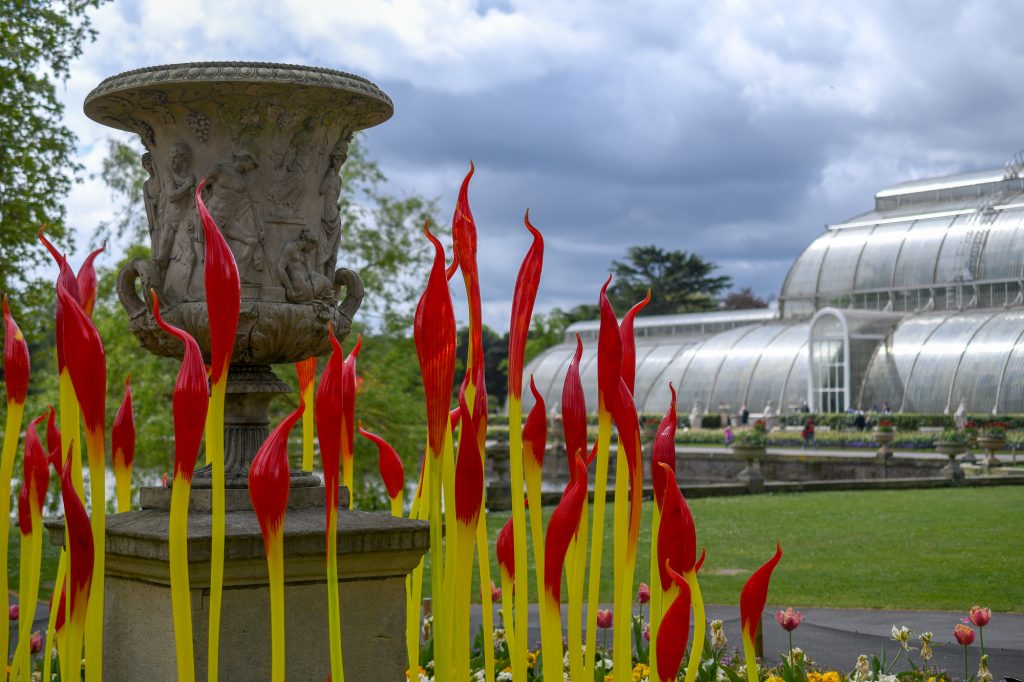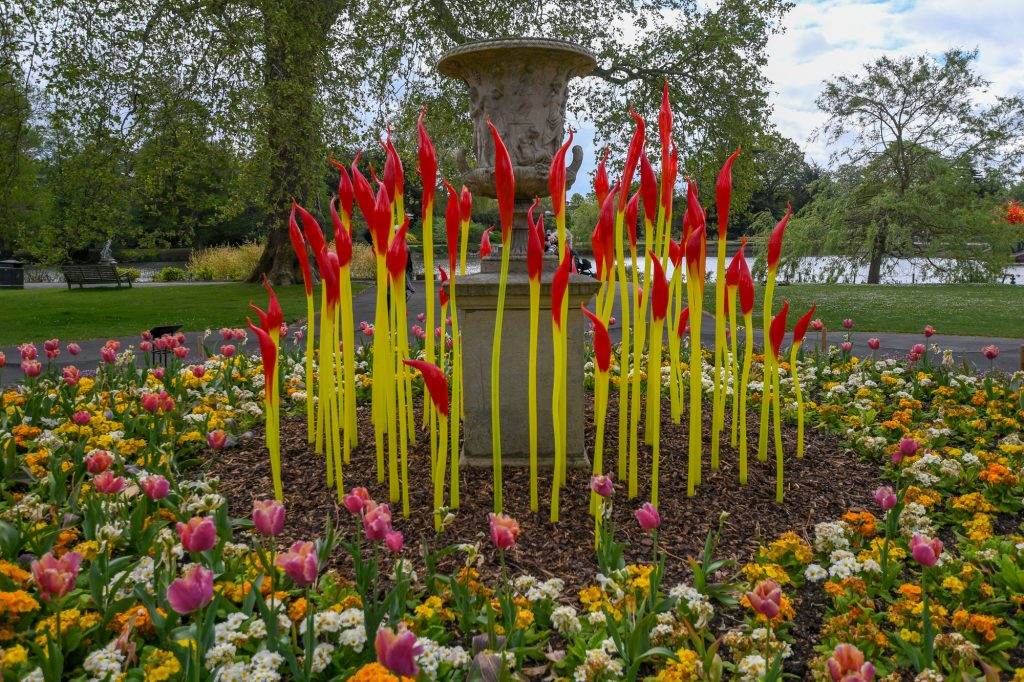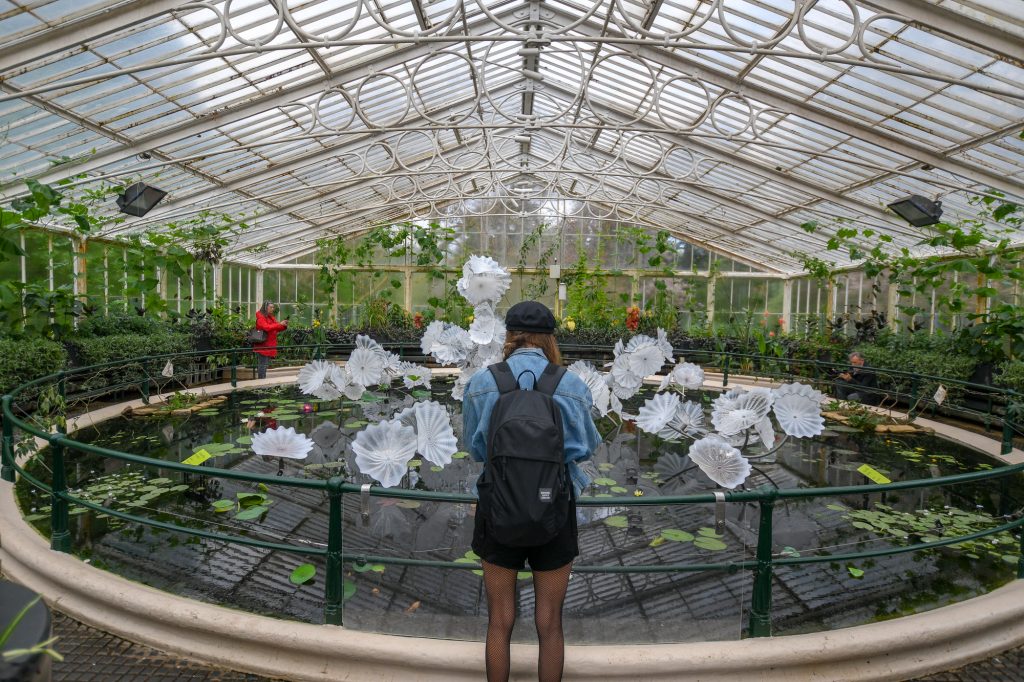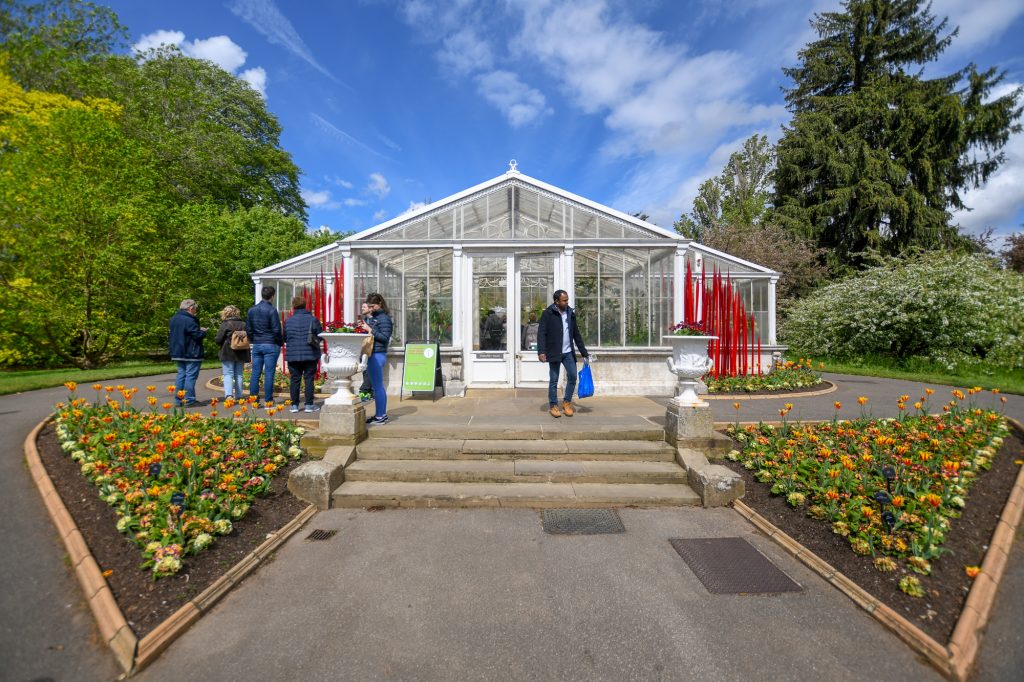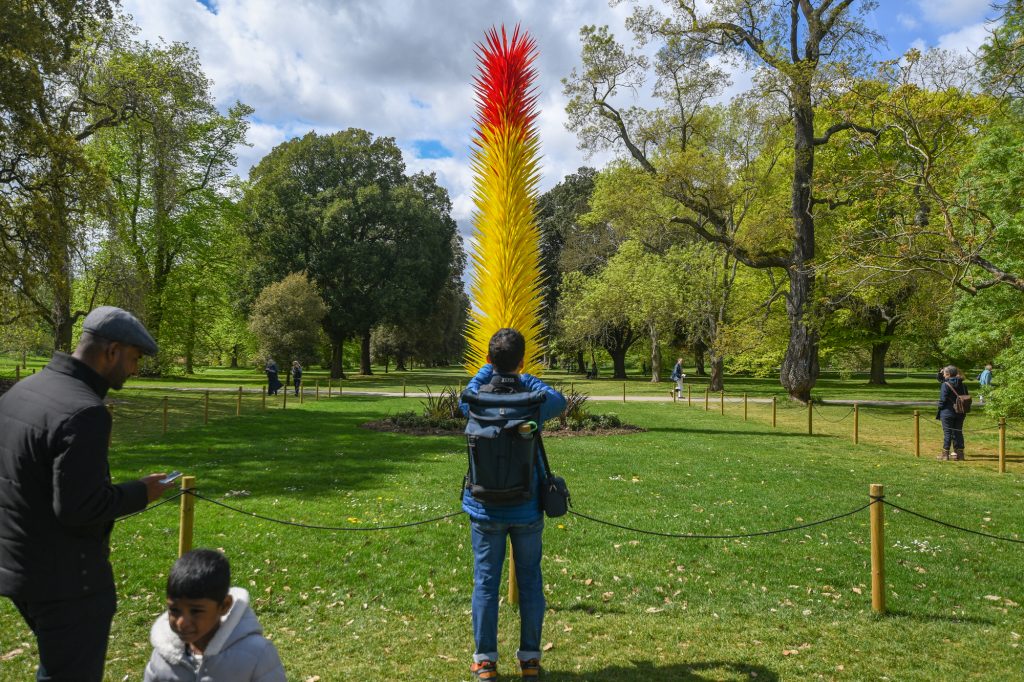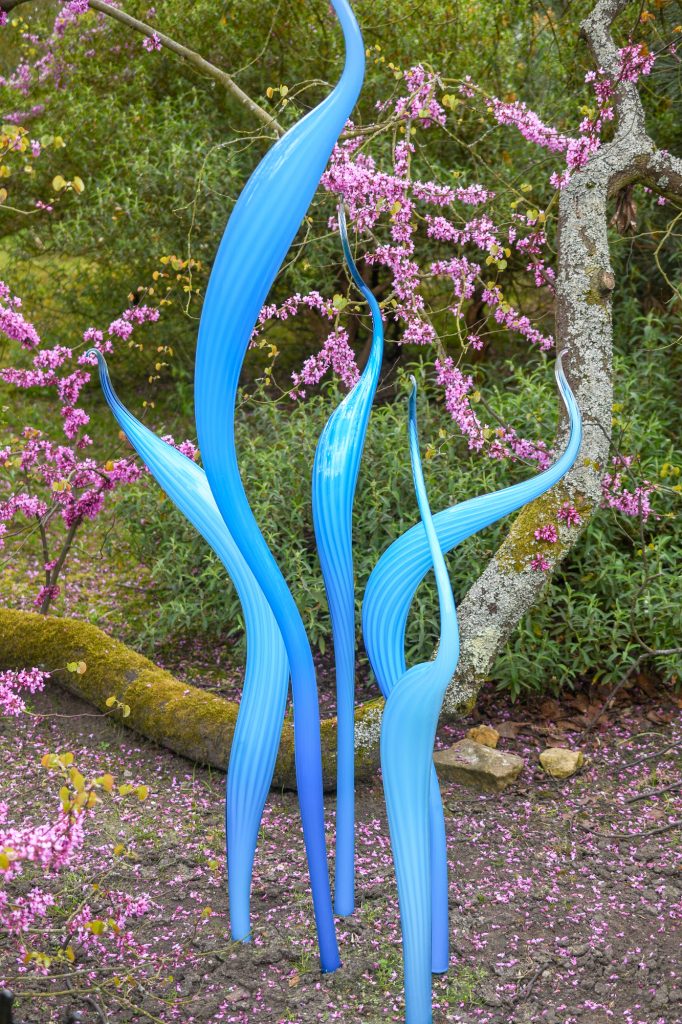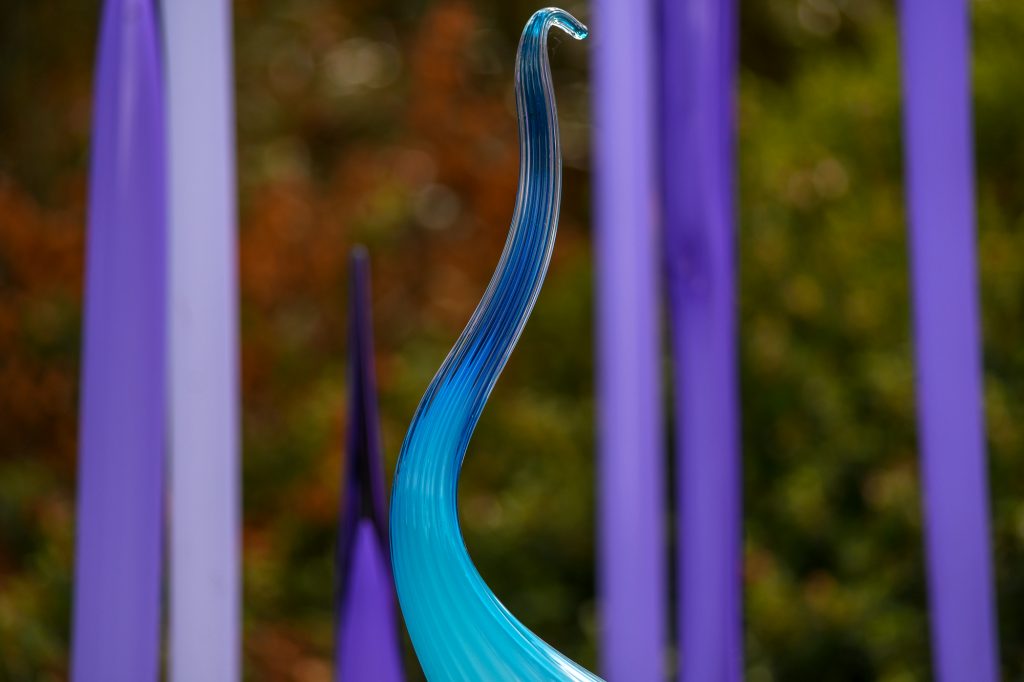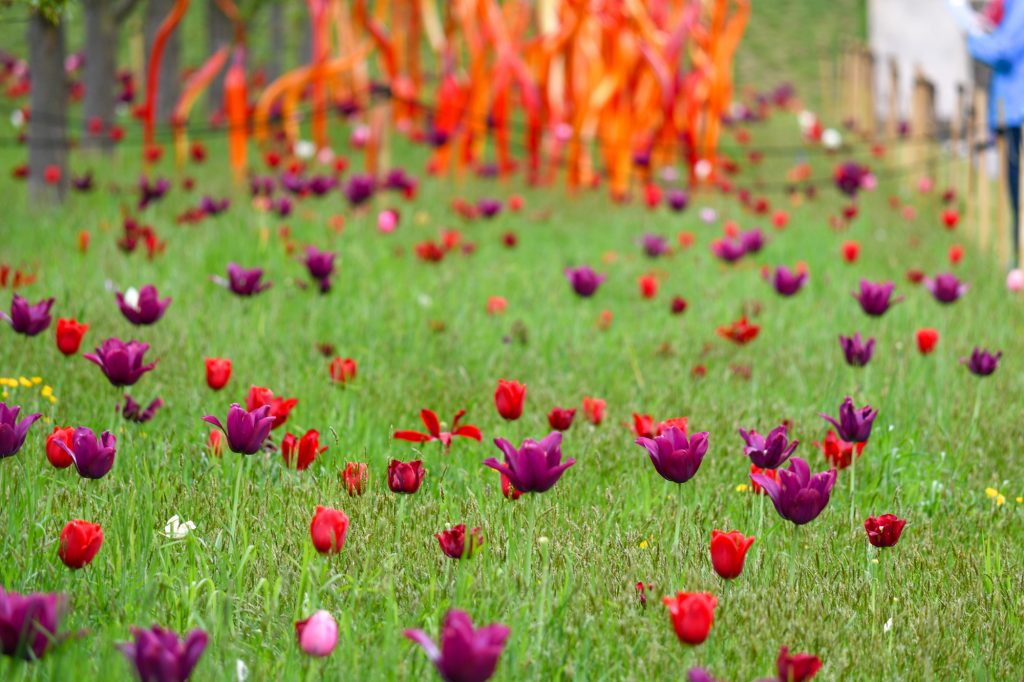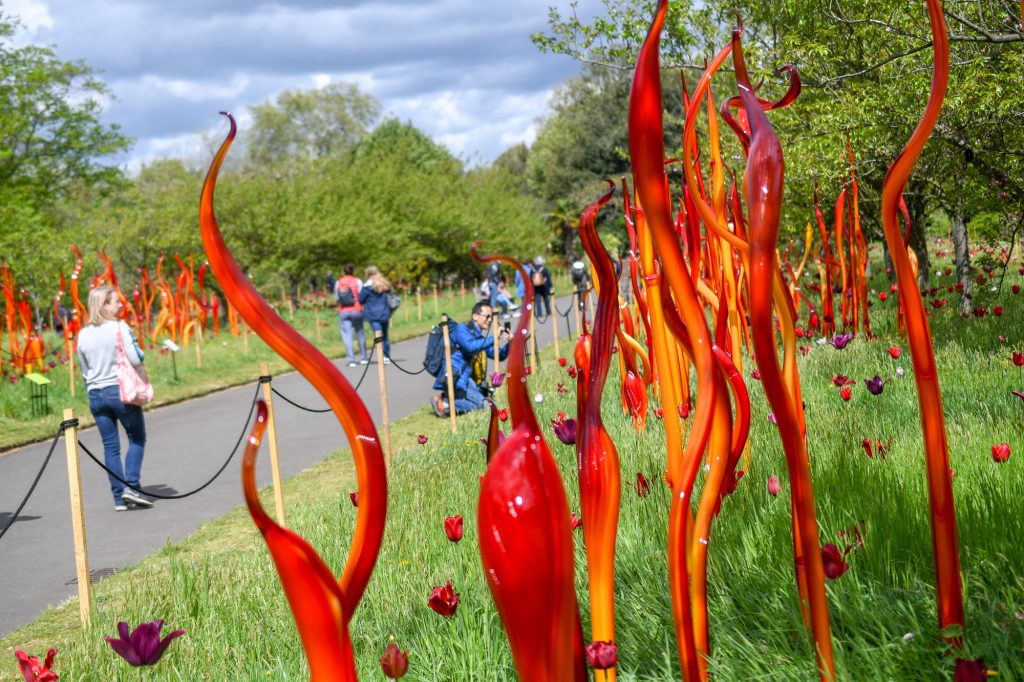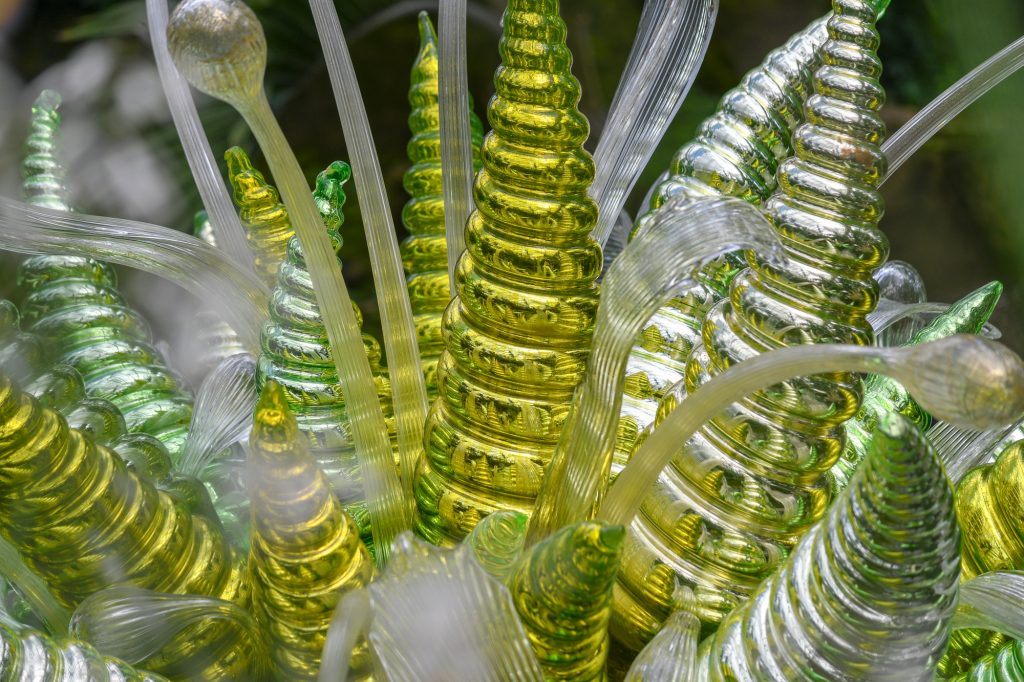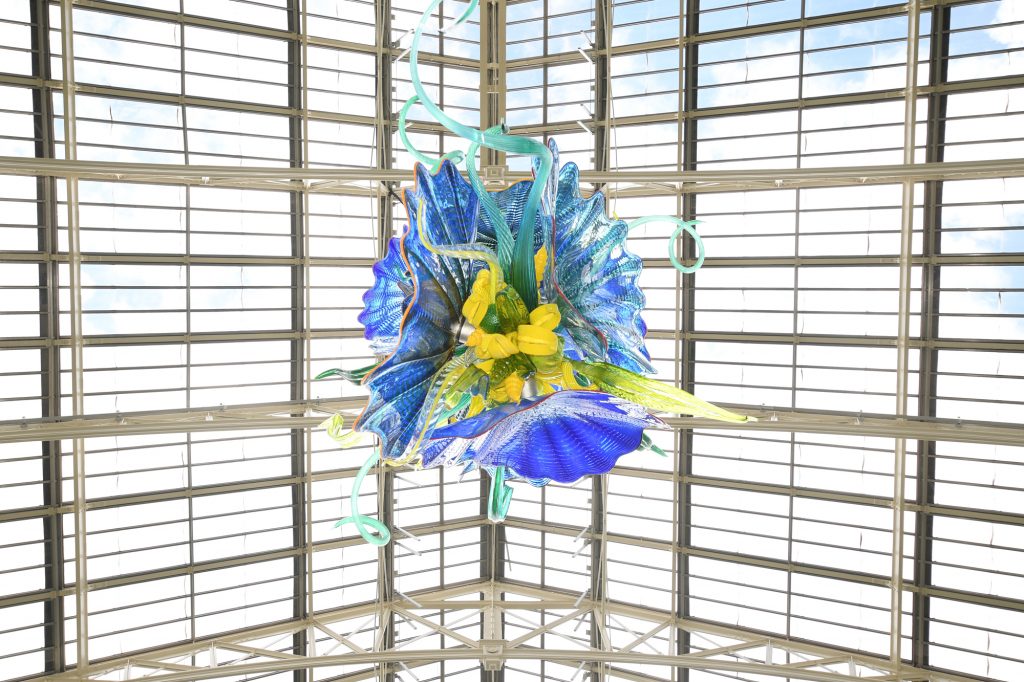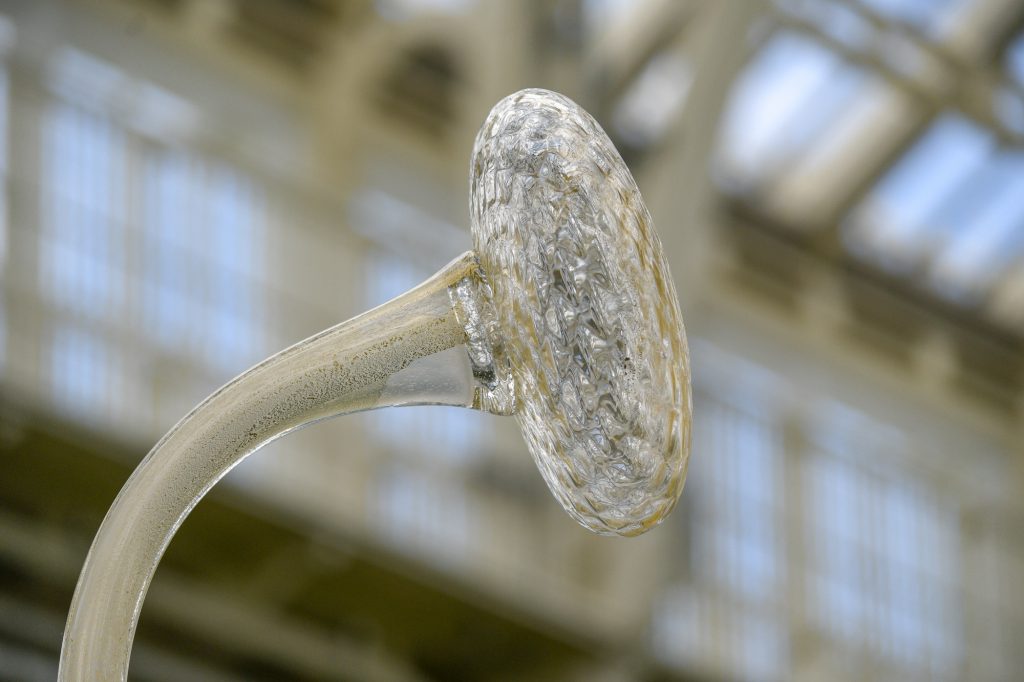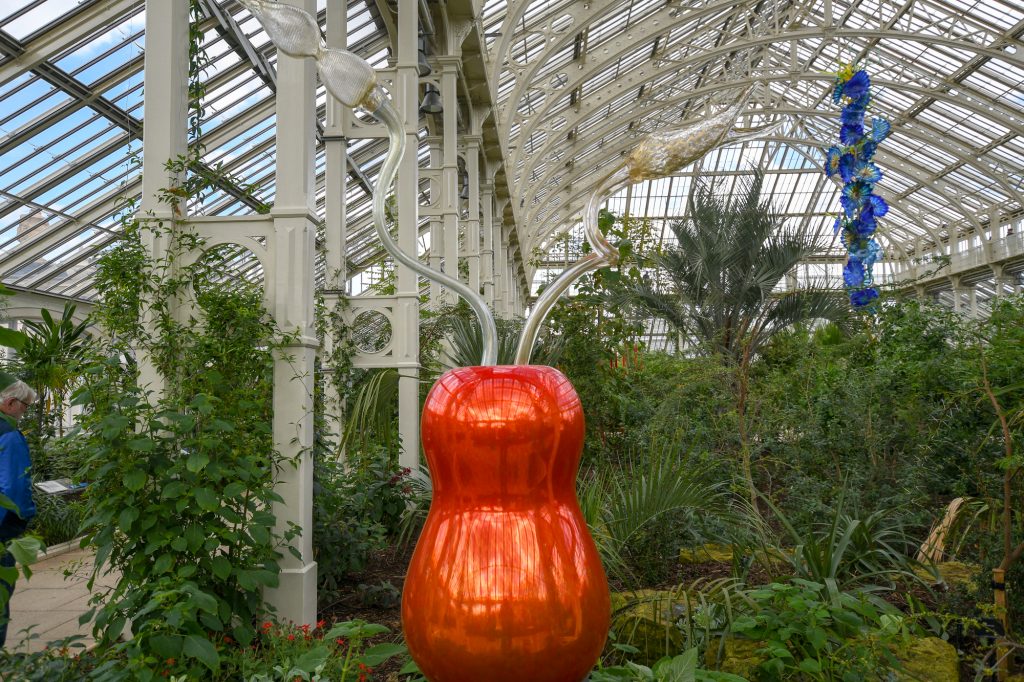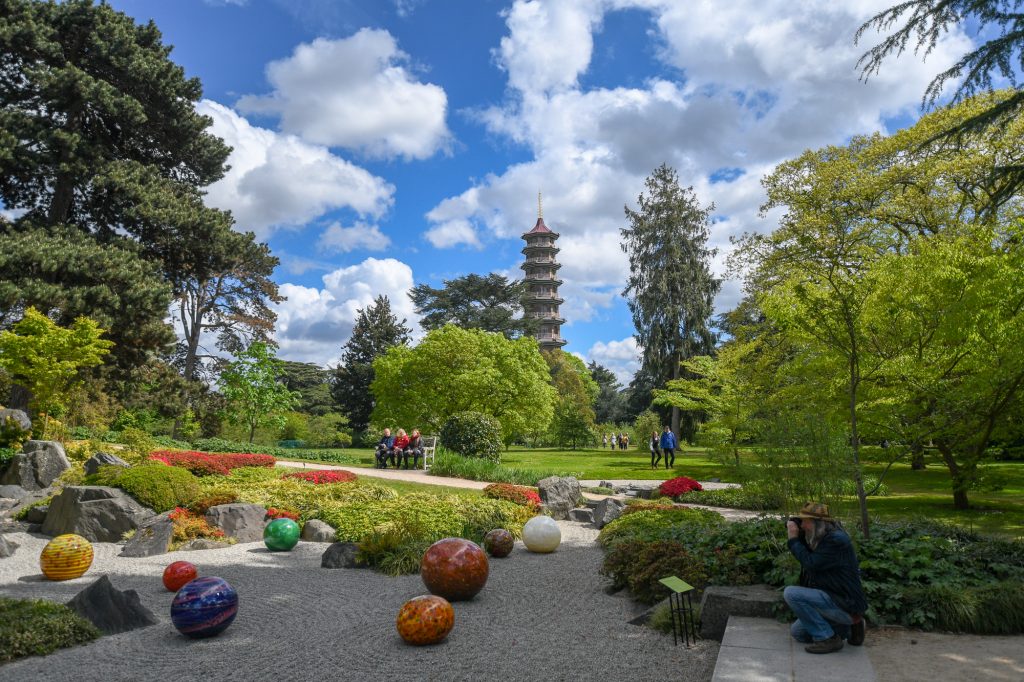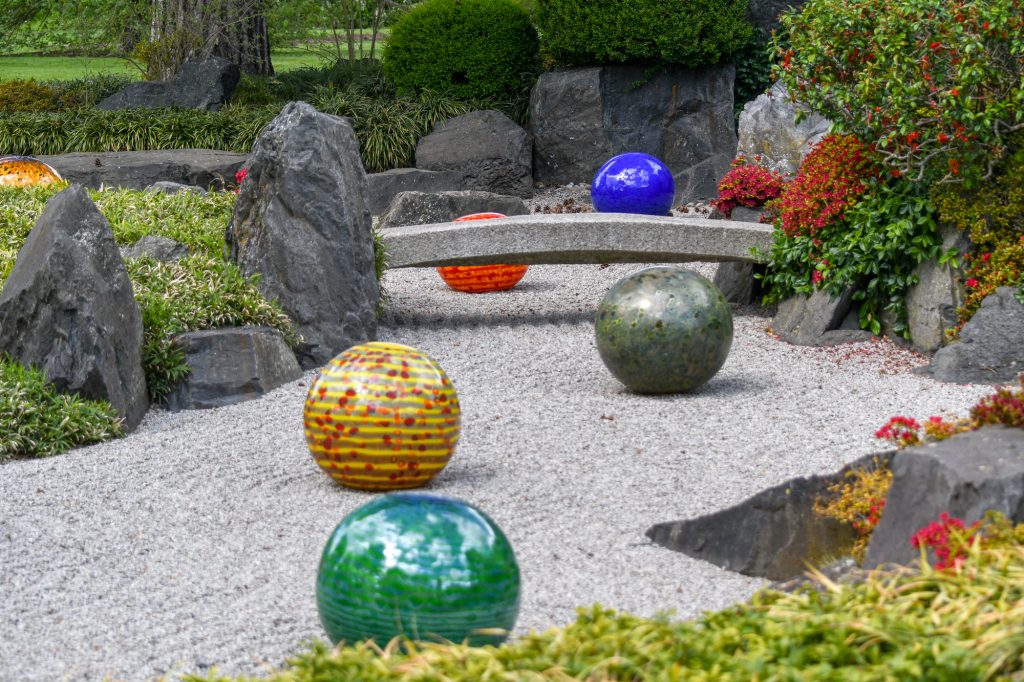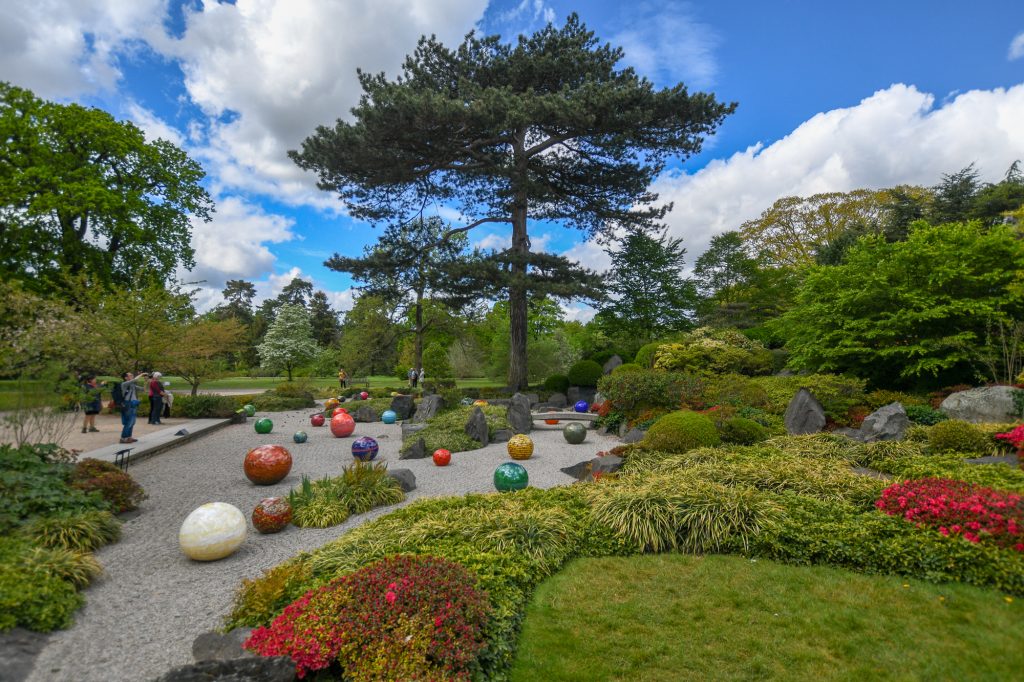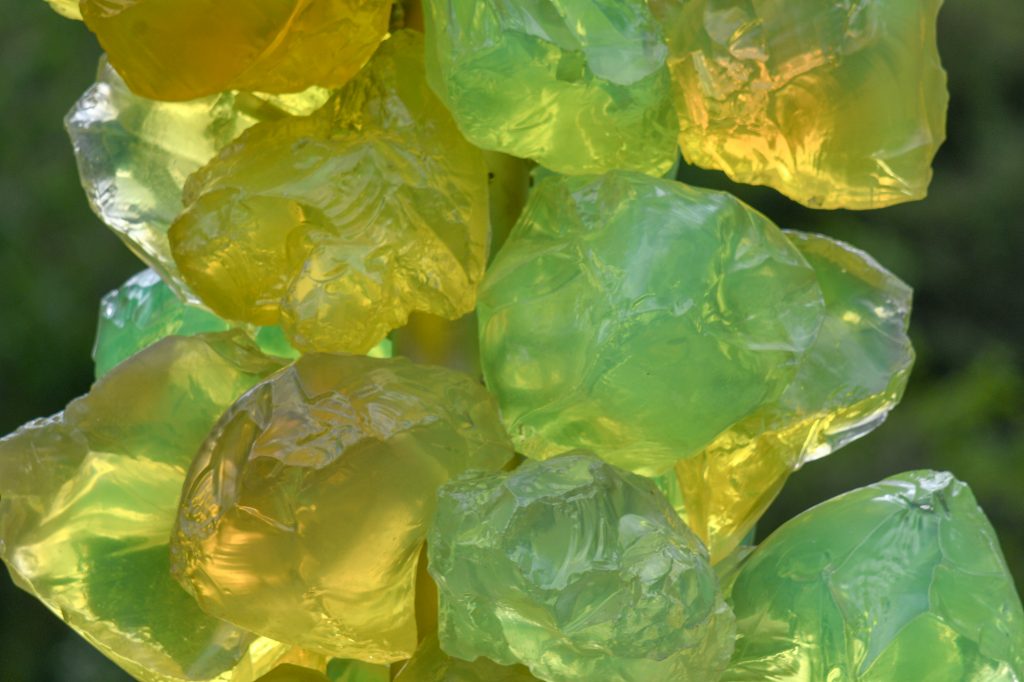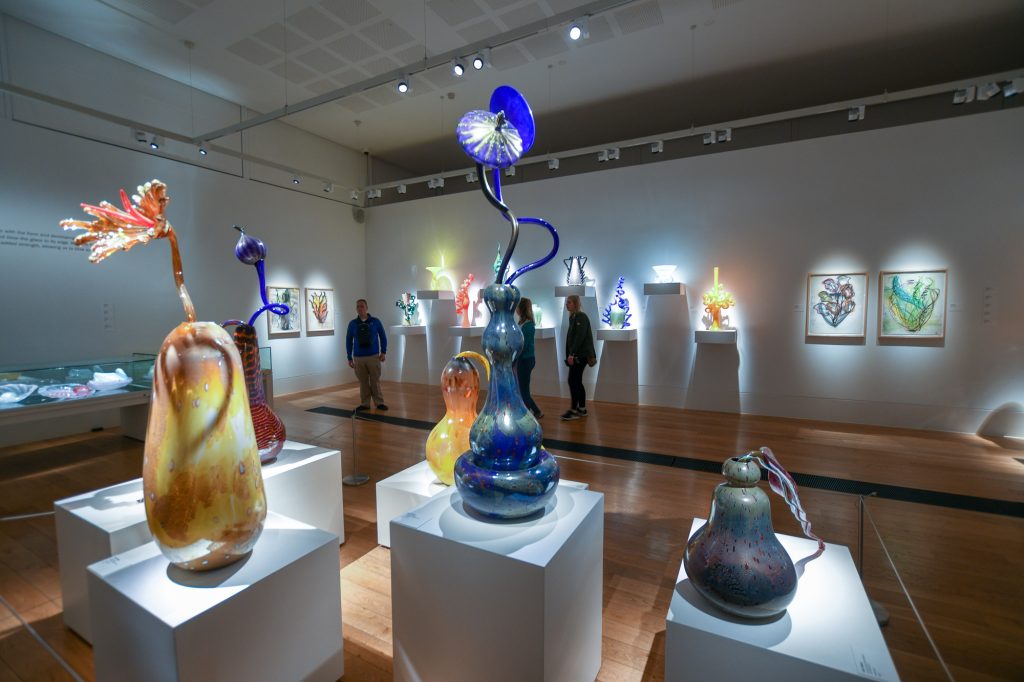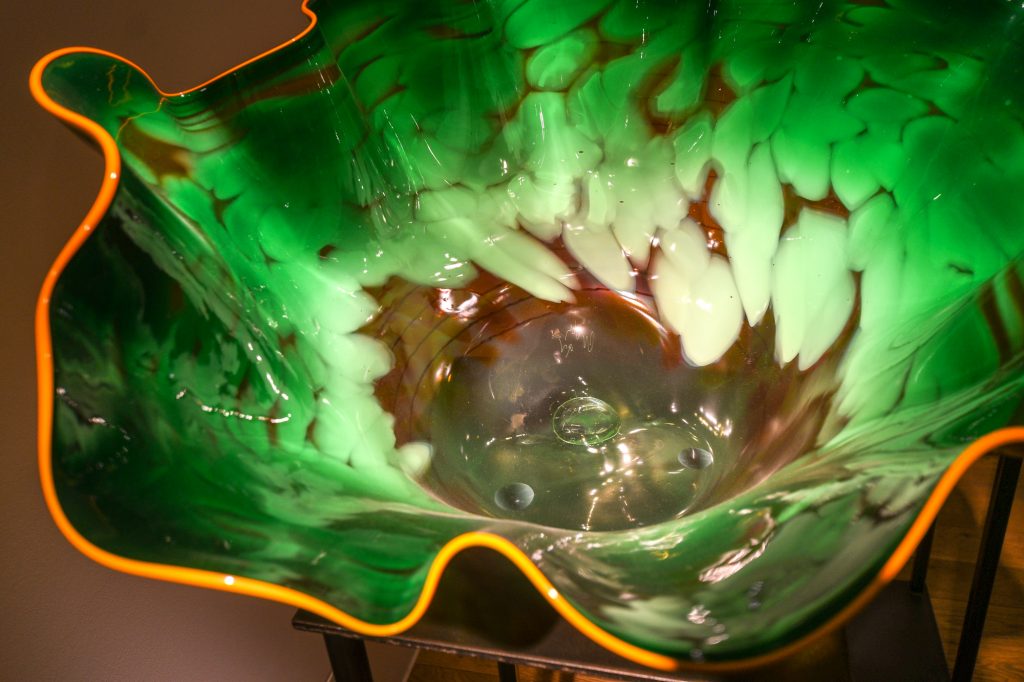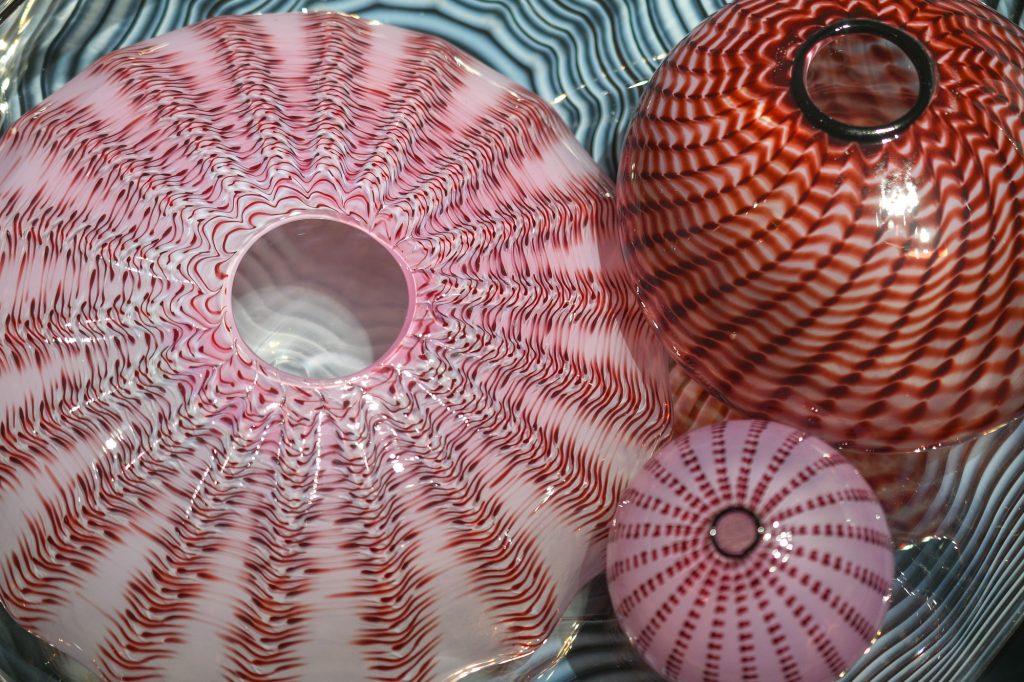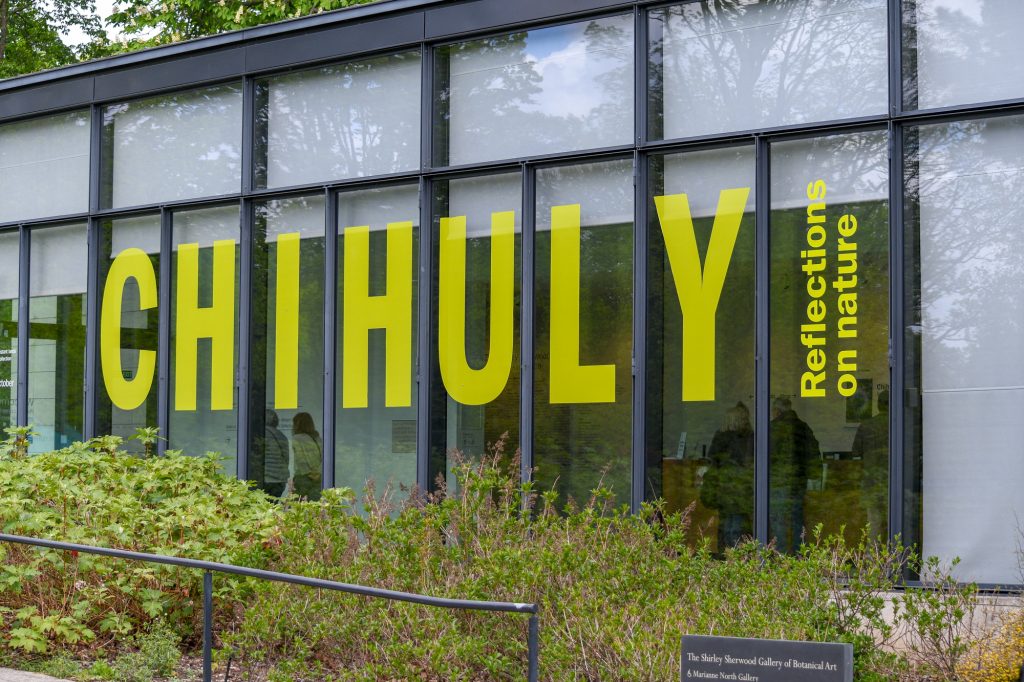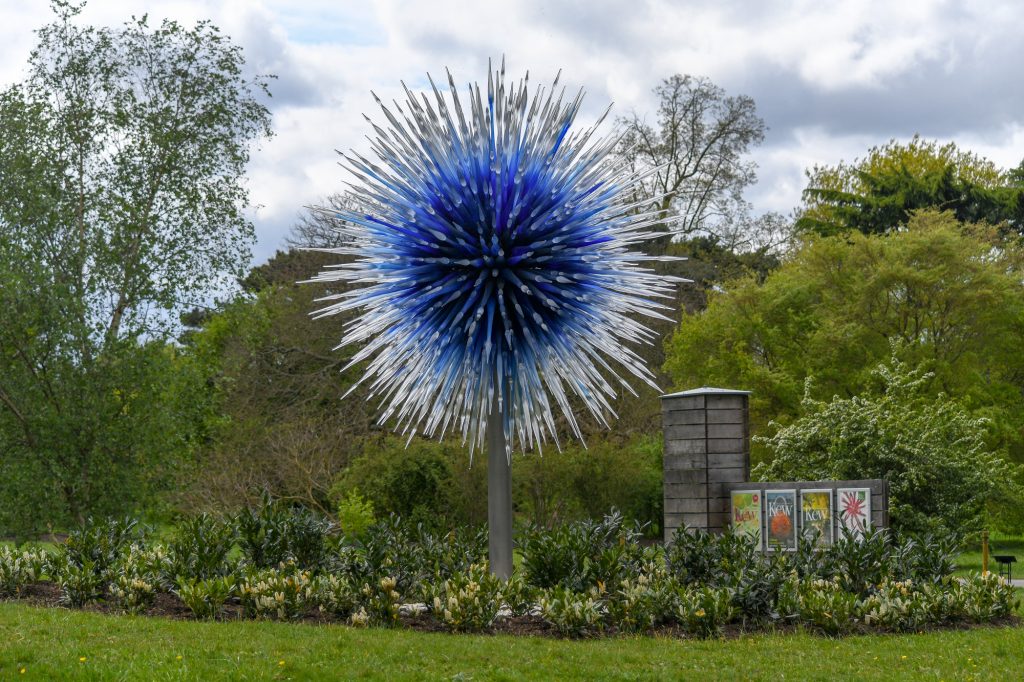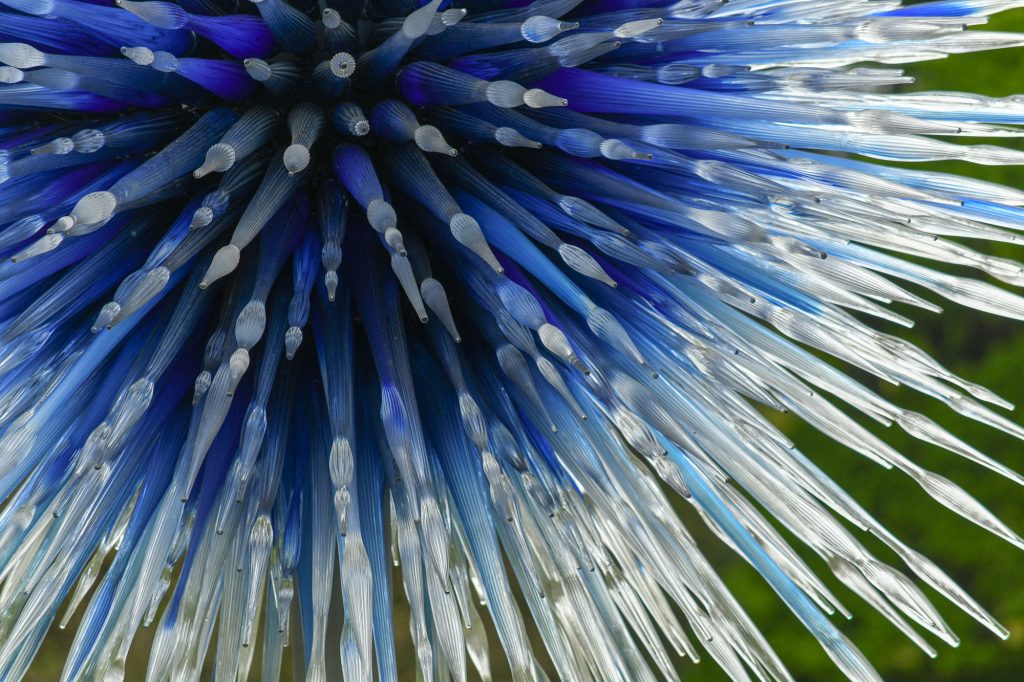 How to get there?
The easiest way to get there is public transport either using the overground or the district line. It takes about half an hour from central London, once you arrive you go over the bridge or under the tunnel. This will take you to the north exit where you have a circle of shops, continue along the road in front of you. You will arrive at the entrance to Kew Gardens after a short 5 min walk.
Thanks for reading, leave a comment below if you went and let me know what you thought about the exhibition. Sign up to my newsletter if you would like to know where I am going to go to next month.
Links
Kew Gardens – https://www.kew.org/kew-gardens/whats-on/chihuly-at-kew-reflections-on-nature
Chihuly Studio – https://www.chihuly.com
Flickr – https://www.flickr.com/photos/alalchan/albums/72157708229195105
Instagram – http://www.instagram.com/alalchan