Reports are coming in that zombies have hit London again for another year to raise money for the homeless charity St Mungo's.
First Sightings
The hoards of zombies were first spotted near Mornington Crescent tube station; munching through the unsuspecting commuters on Saturday morning.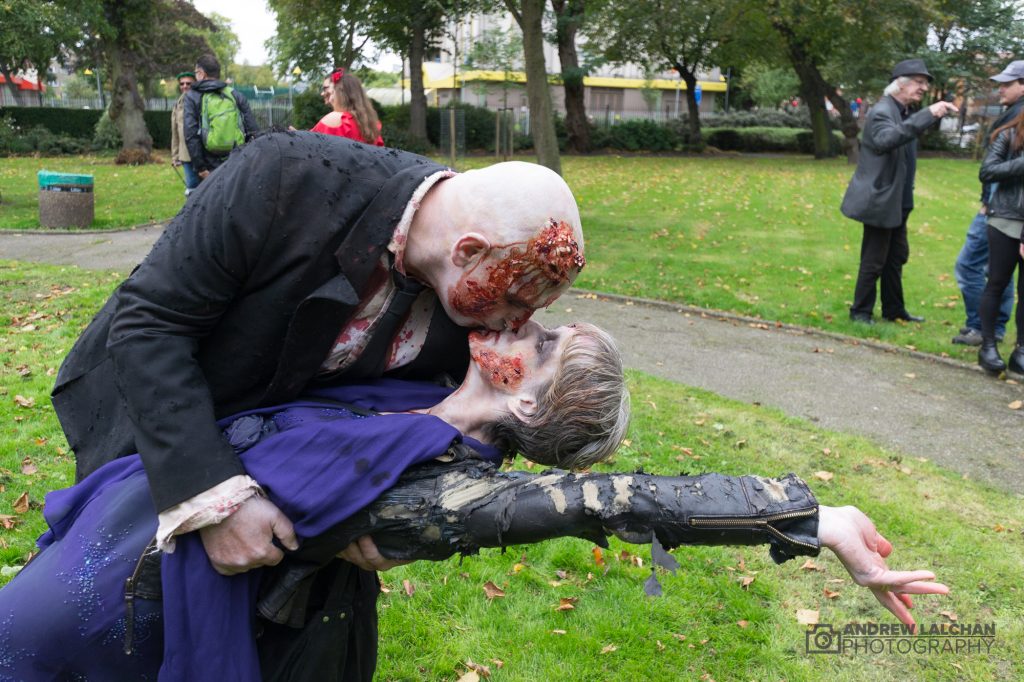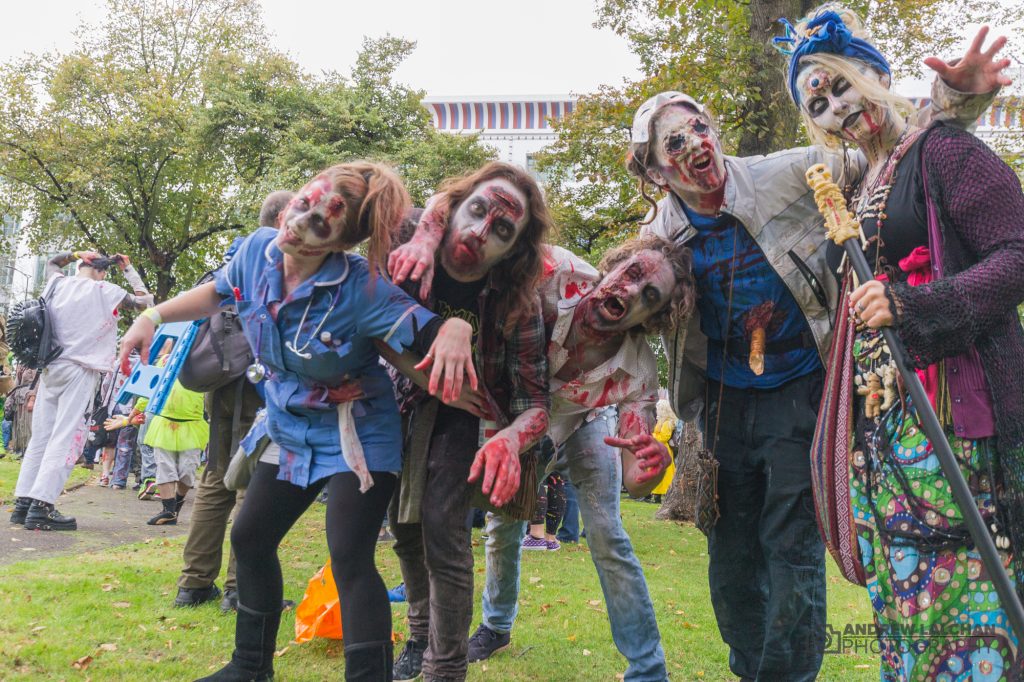 Their numbers continued to swell throughout the early afternoon as they reached Camden town. The streets were bustling with shoppers on a busy Saturday afternoon who tried to escape onto the busses but were turned into zombies amongst the passengers.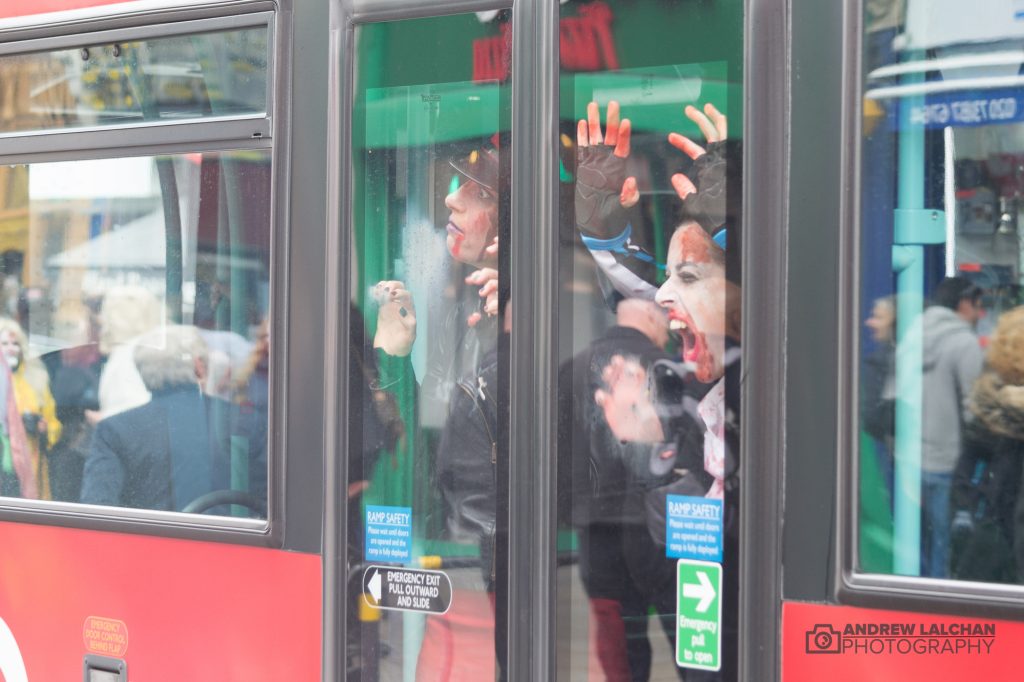 Reports are continuing to come in from along the canal near the Camden lock where shoppers were having their lunch suddenly became lunch for the zombies.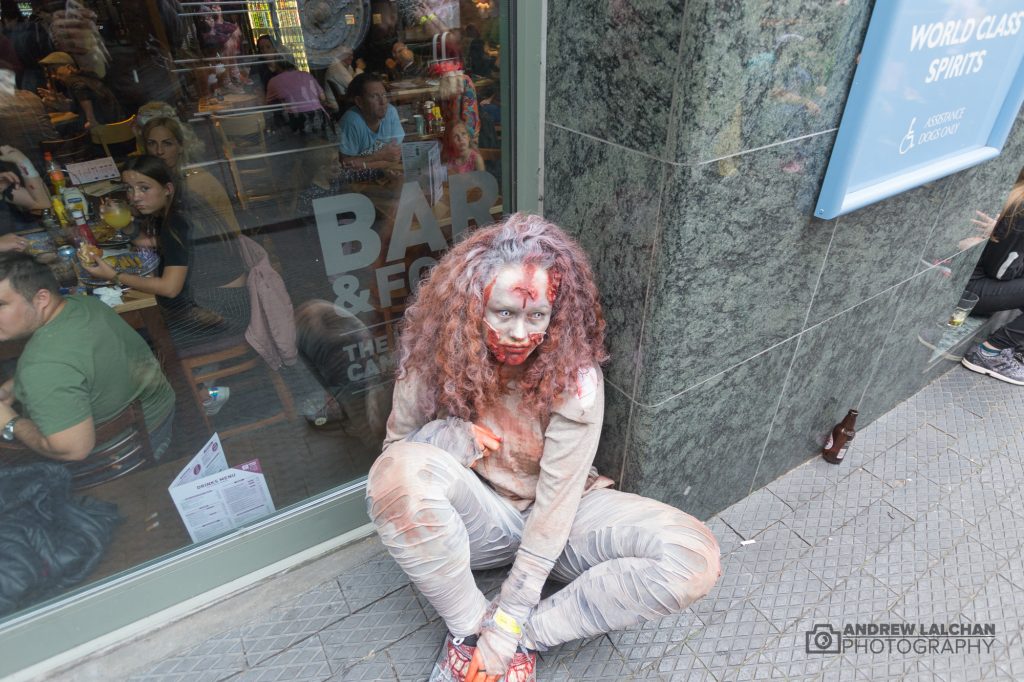 Furthermore after a hearty lunch the zombies were seen recovering in St Pancras park where they discovered a cemetery meeting old foes where the zombies multiplied again. Spotted among them were some zombie children and zombie dogs.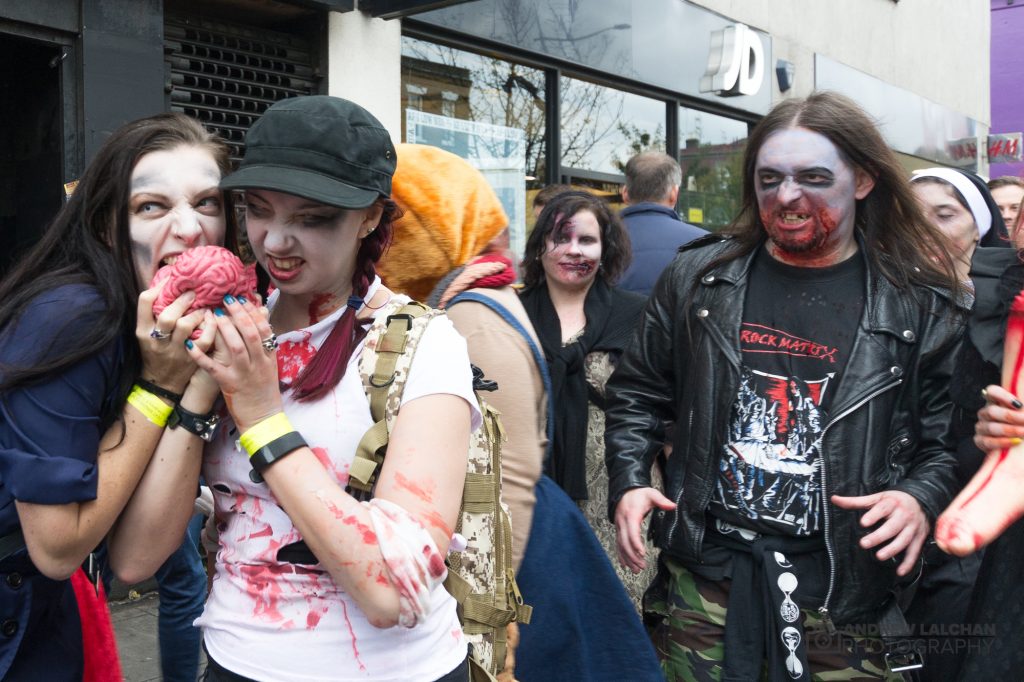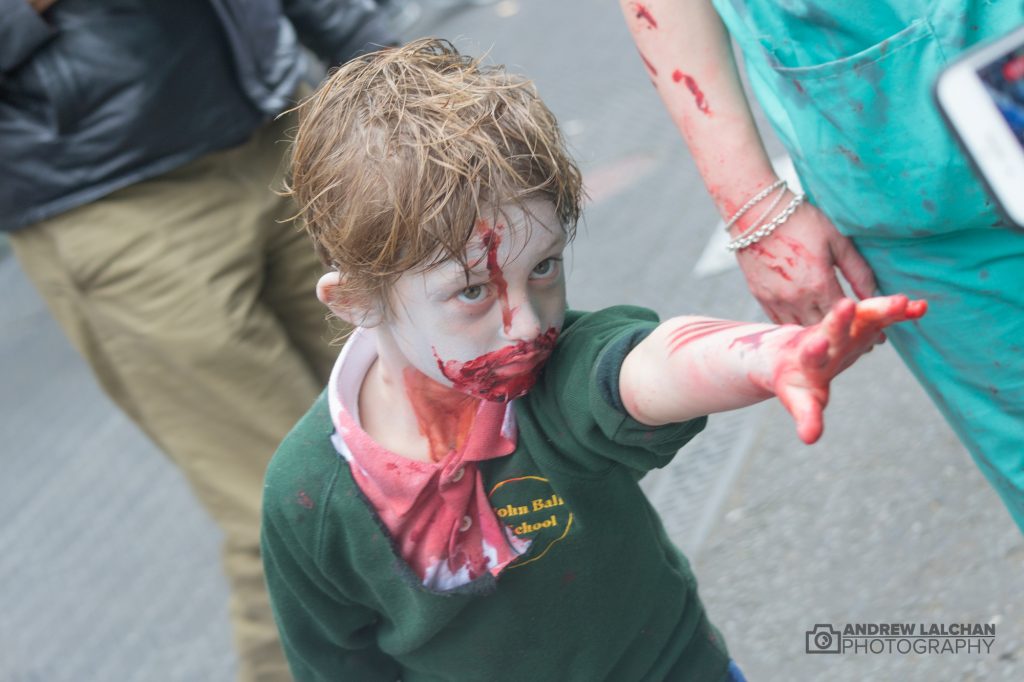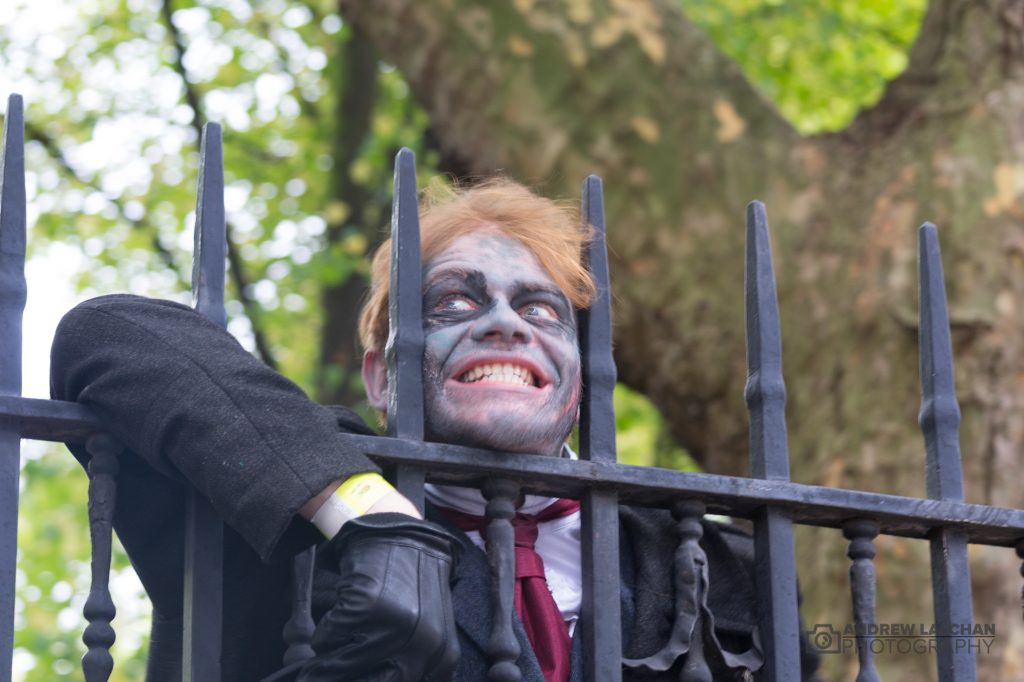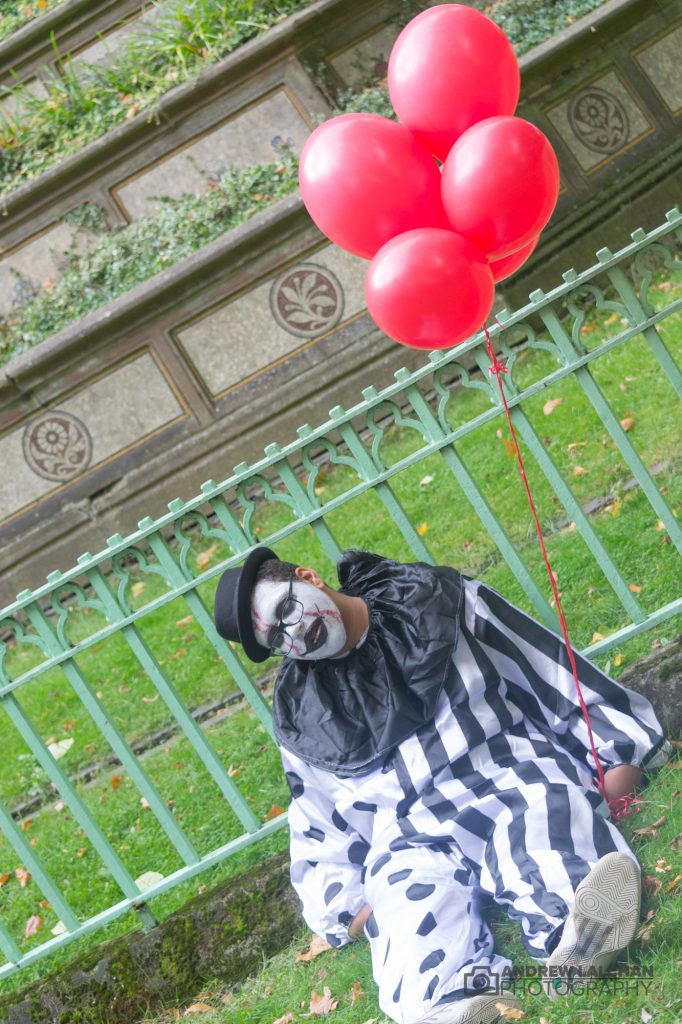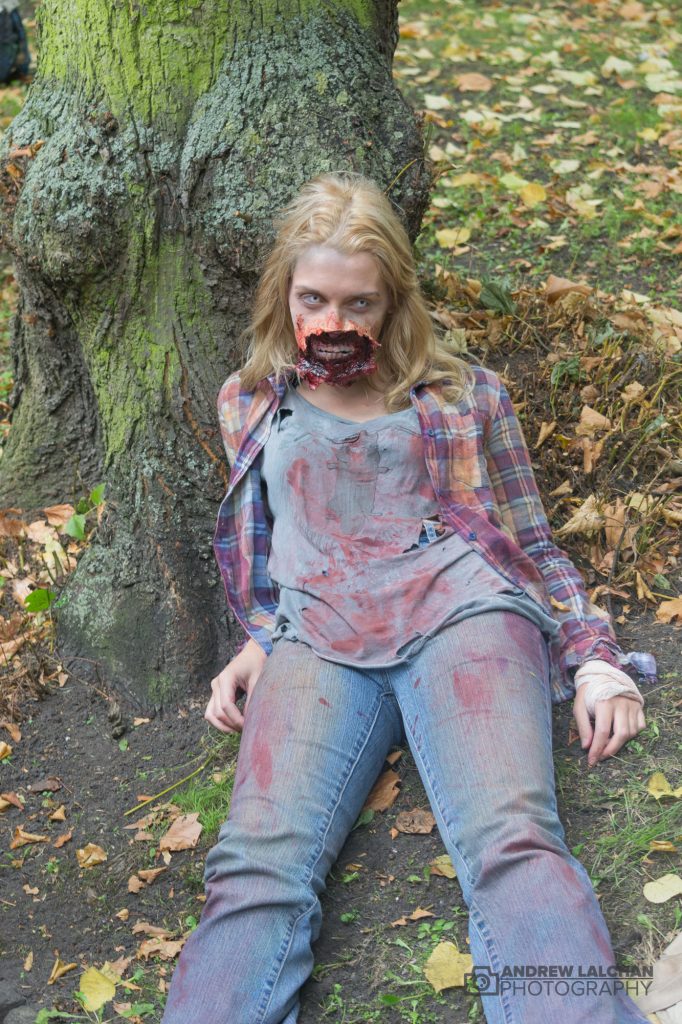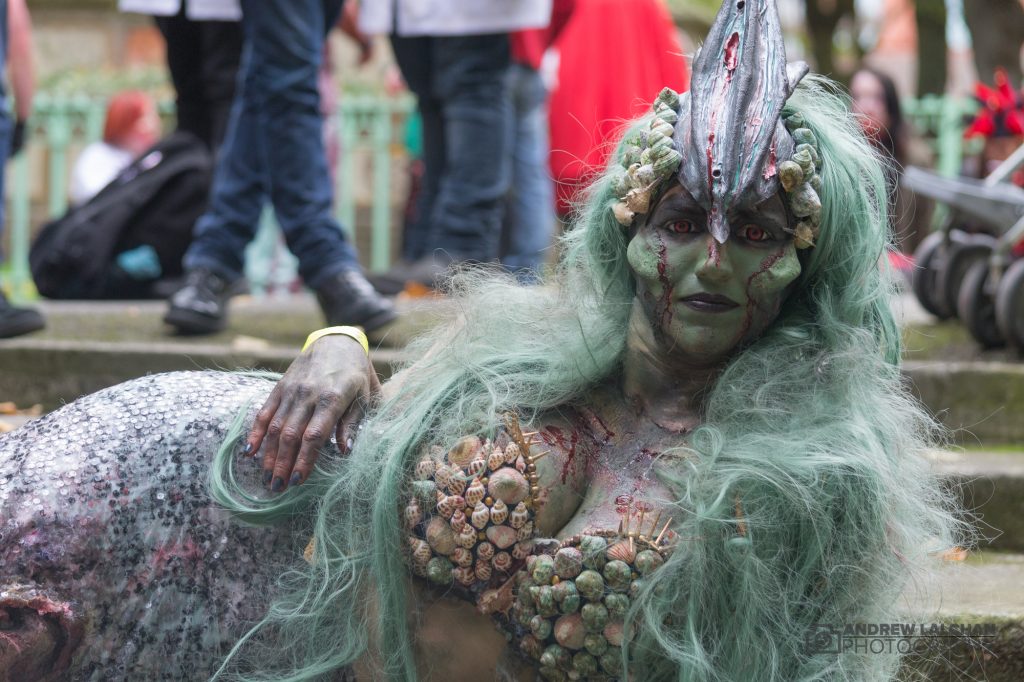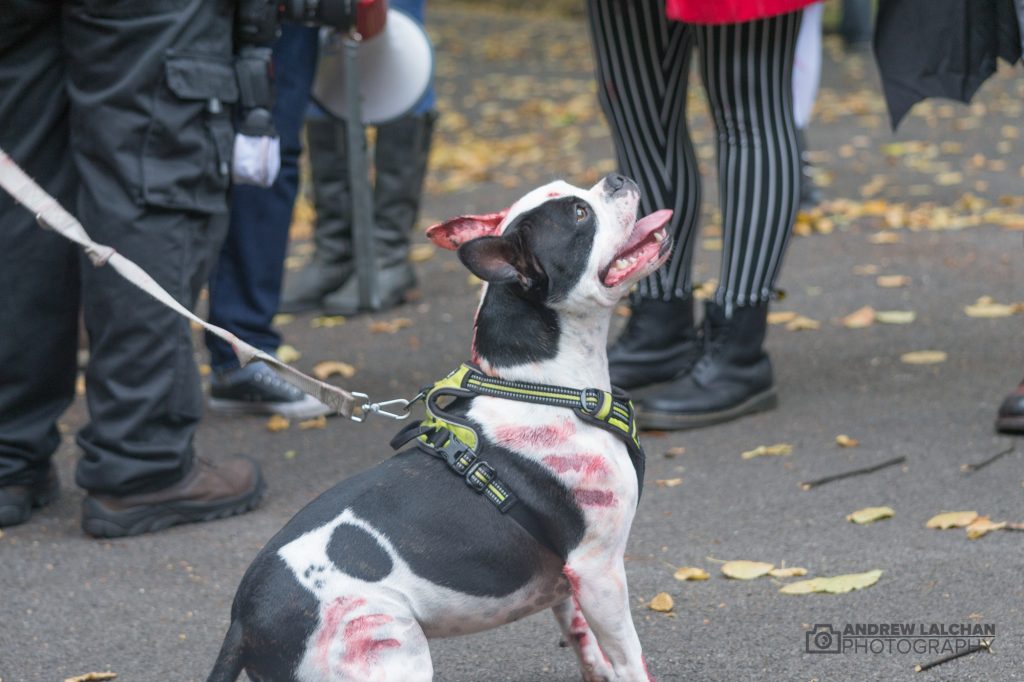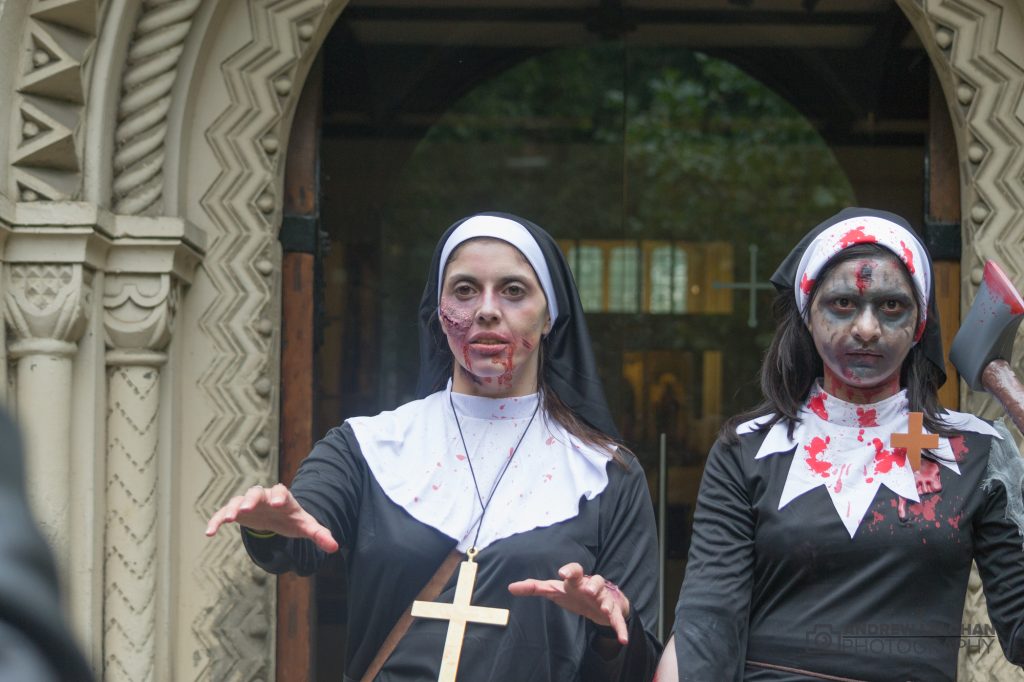 At Kings Cross more commuters are caught up as the zombies are rampaging through the station.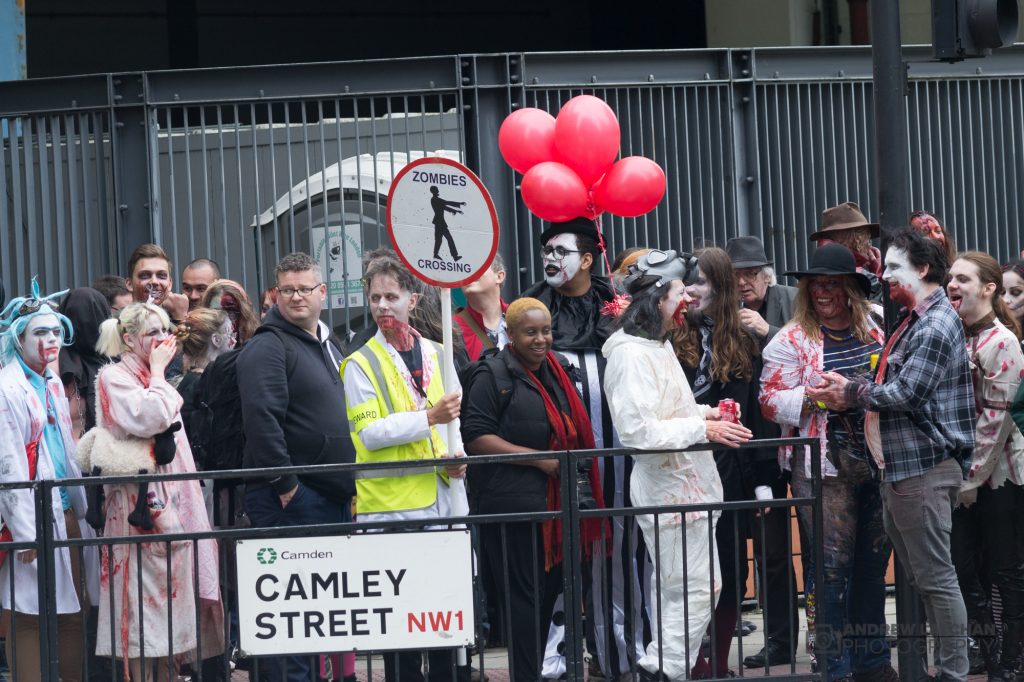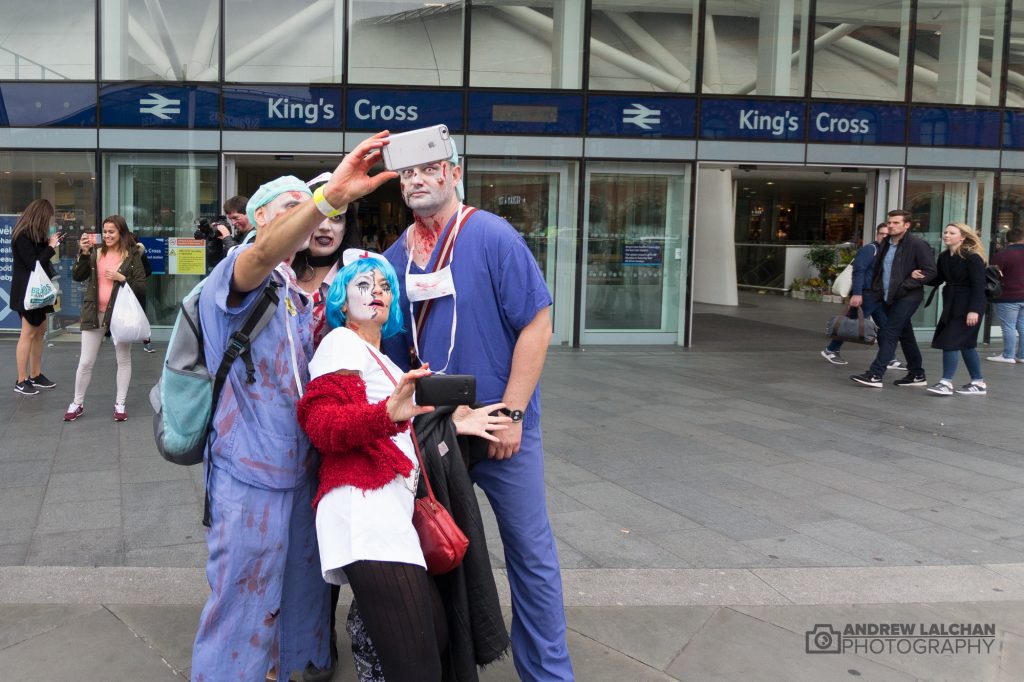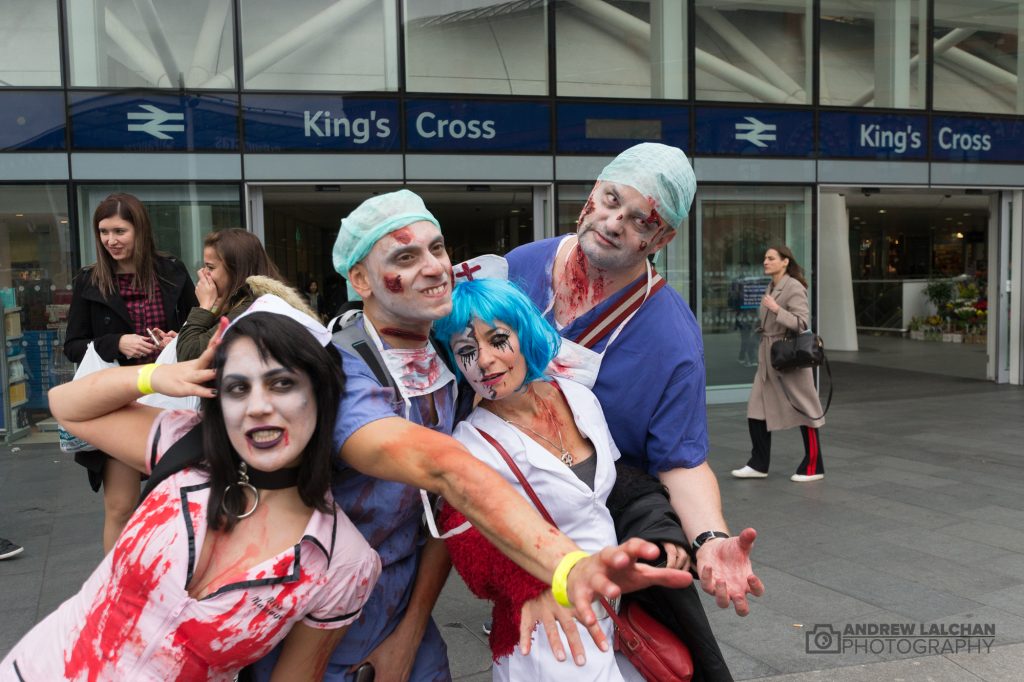 Finally I managed to escape back to Watford leaving behind the zombies to devour the rest of the London, they were last seen in the Soho area.
More photographs I took on the day can be found on the links below, please leave any comments in the box below. Also use the links below to donate to the charity to help the homeless.
Donations
One of the purposes of World Zombie Day: London is to raise money for the charity, St. Mungo's Broadway. To donate text BRNZ66 £3 to 70070 or go to the donation page: www.justgiving.com/teams/WZD2017.
All the money raised will help improve the lives of homeless people.
Links
You can find more photographs done on the day below & check out the World Zombie Day website and don't forget to donate.
Flickr – httpss://www.flickr.com/photos/alalchan/albums/72157659705685492
Instagram – https://instagram.com/alalchan
WZD – httpss://www.justgiving.com/teams/WZD2017
2016 – httpss://www.flickr.com/photos/alalchan/albums/72157659705685492
2015 – https://blog.andrewlalchan.co.uk/world-zombie-day/