World Zombie Day arrived in London on the 5th October 2019. After 7 years this was going to be the last one, it takes a lot of time organising and they wanted to let someone else take it on.
I have been going for most of them over the last seven years and it has been fun photographing. The zombies spend a lot of time on their costumes which makes for some lovely photos. This year they started off at the graffiti tunnel in Waterloo called Leake Street. Below are my reports on the sightings around London. Don't be alarmed they are not after your flesh! Yet.
Sightings
Reports are coming in of various sightings of zombies around the Waterloo area. Passengers coming off their trains have been seen running with loud screams as they rush from the tunnels. Eyewitnesses have said they have seen them munching away at bodies on the ground.
Below are some of my shots at the scene, the zombies have been acting weirdly.. taking selfies.
The tunnels are filled with graffiti and no one knows the whereabouts of the artists. Maybe they have turned into zombies as well.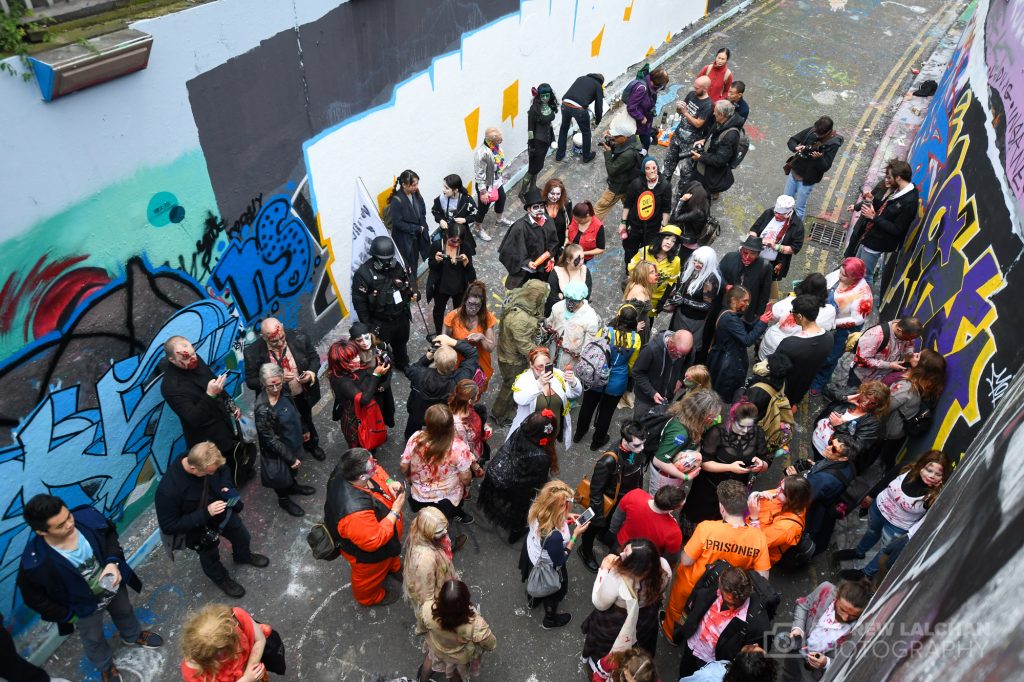 Leake Street Tunnels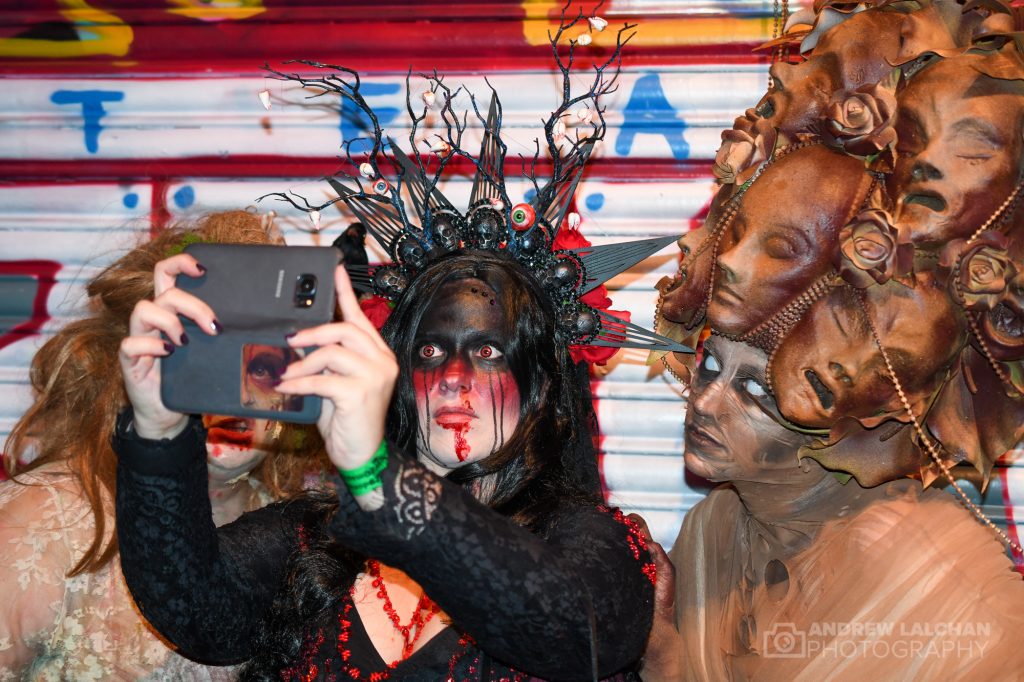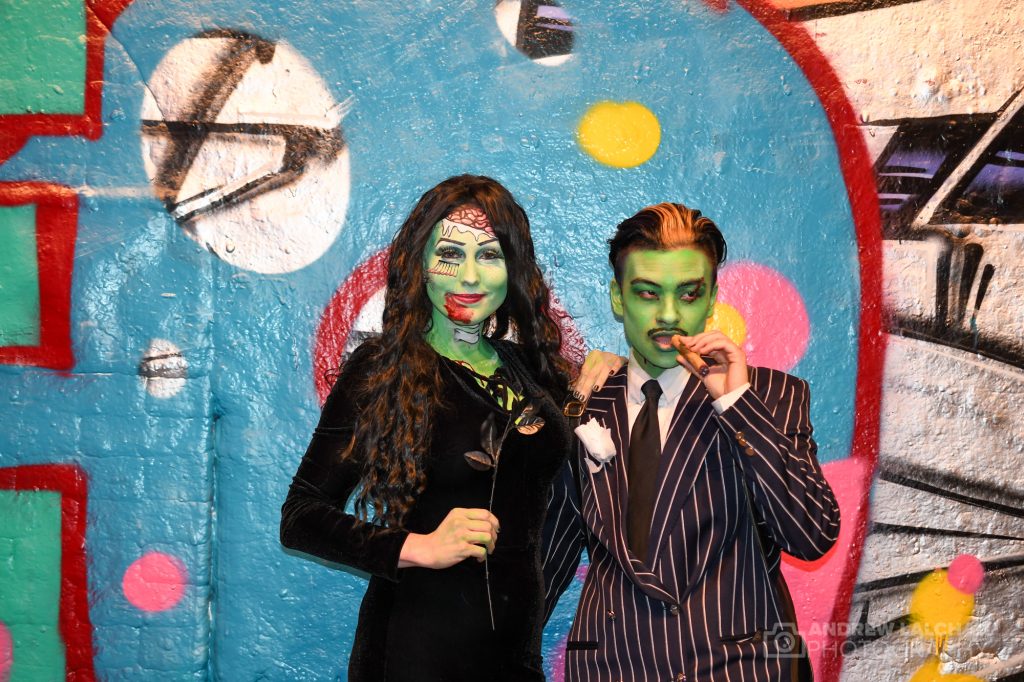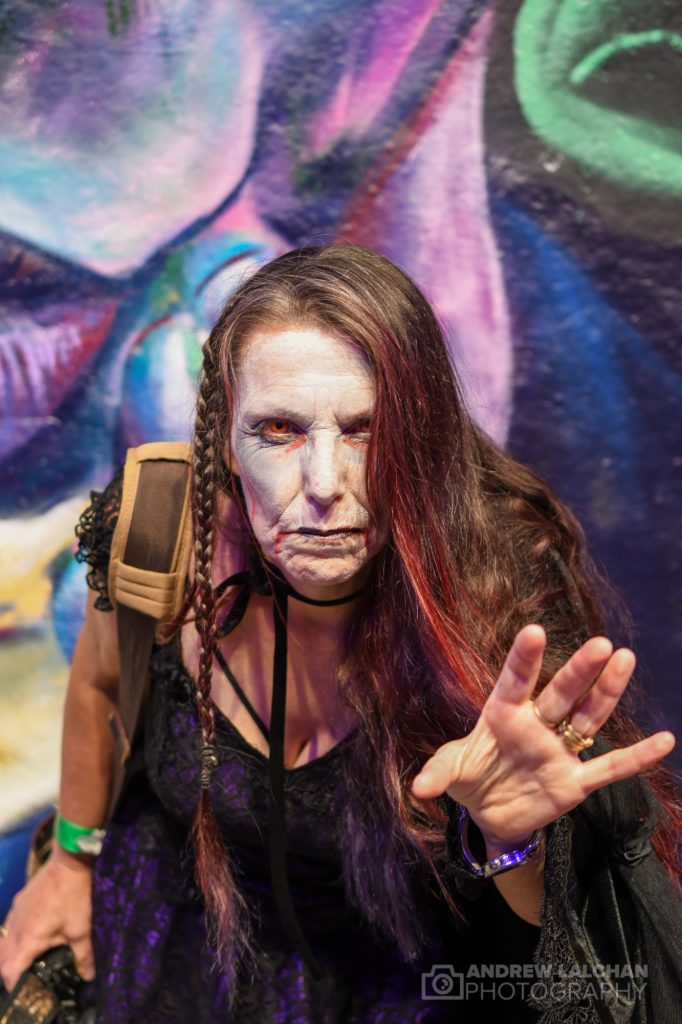 Waterloo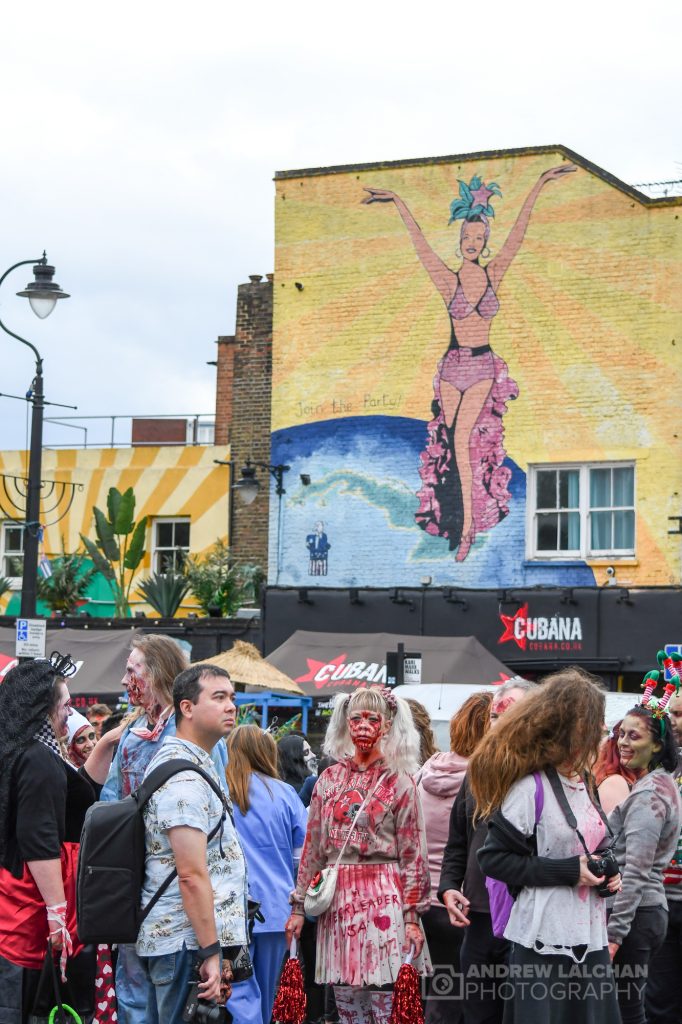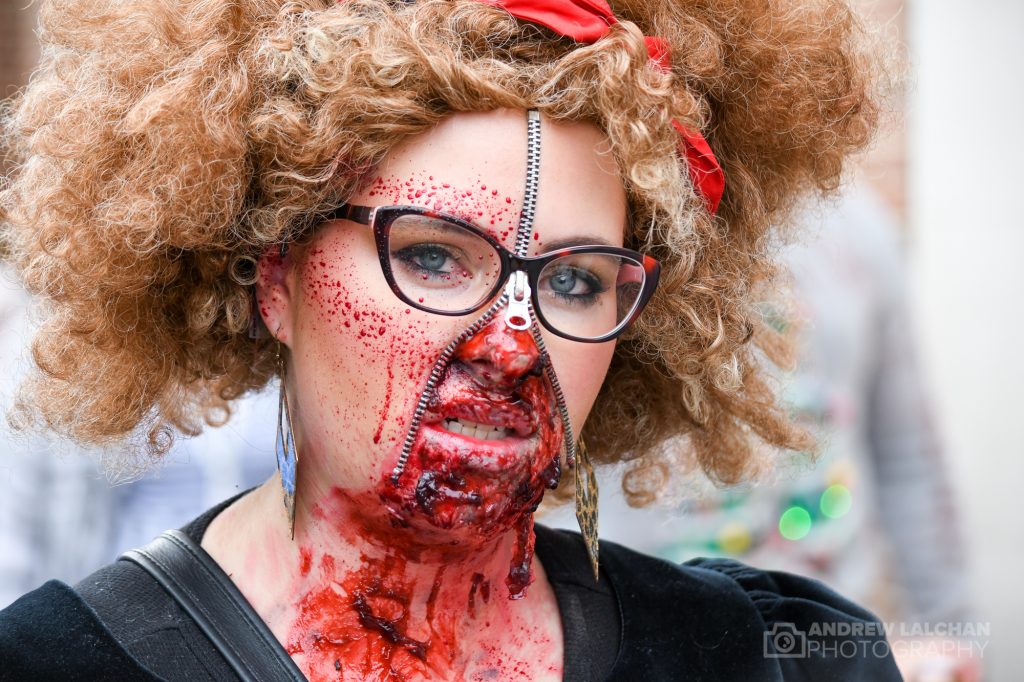 Southbank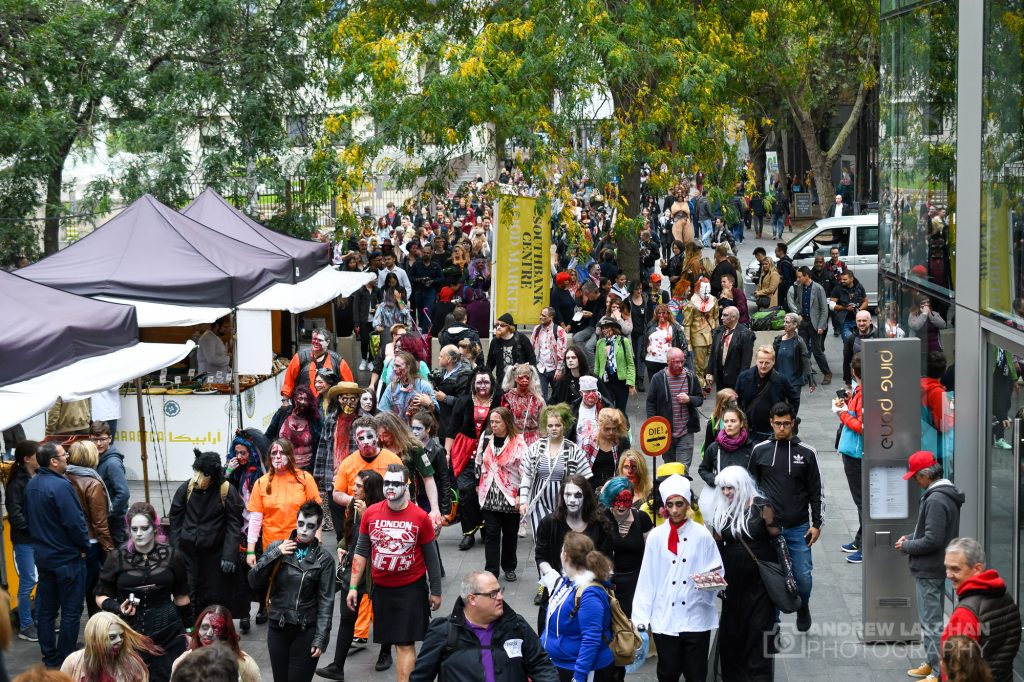 Embankment bridge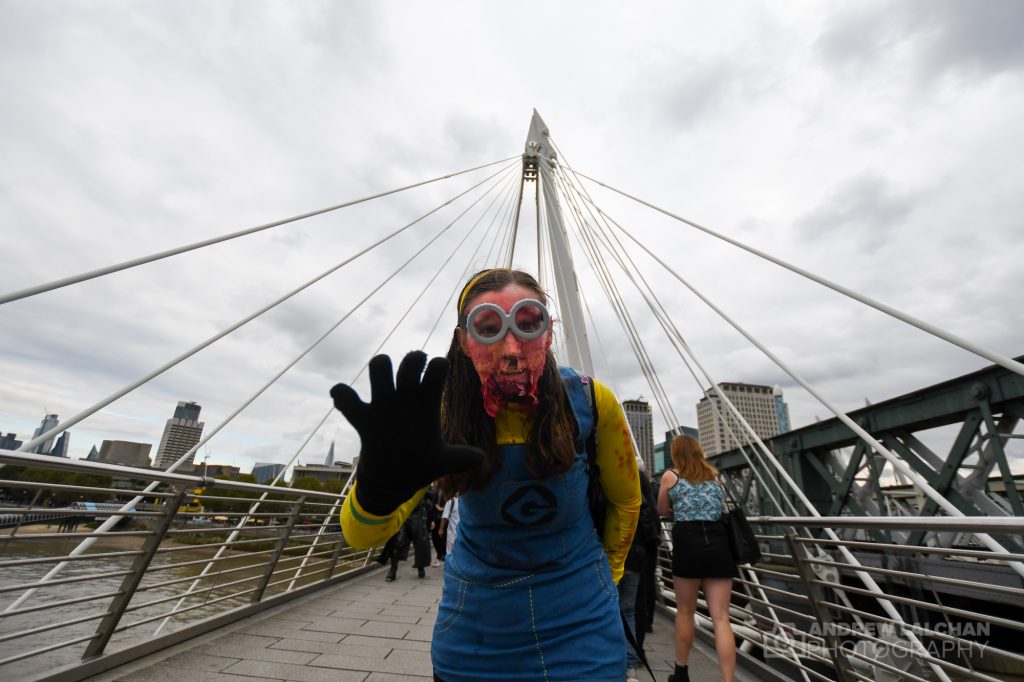 Charing X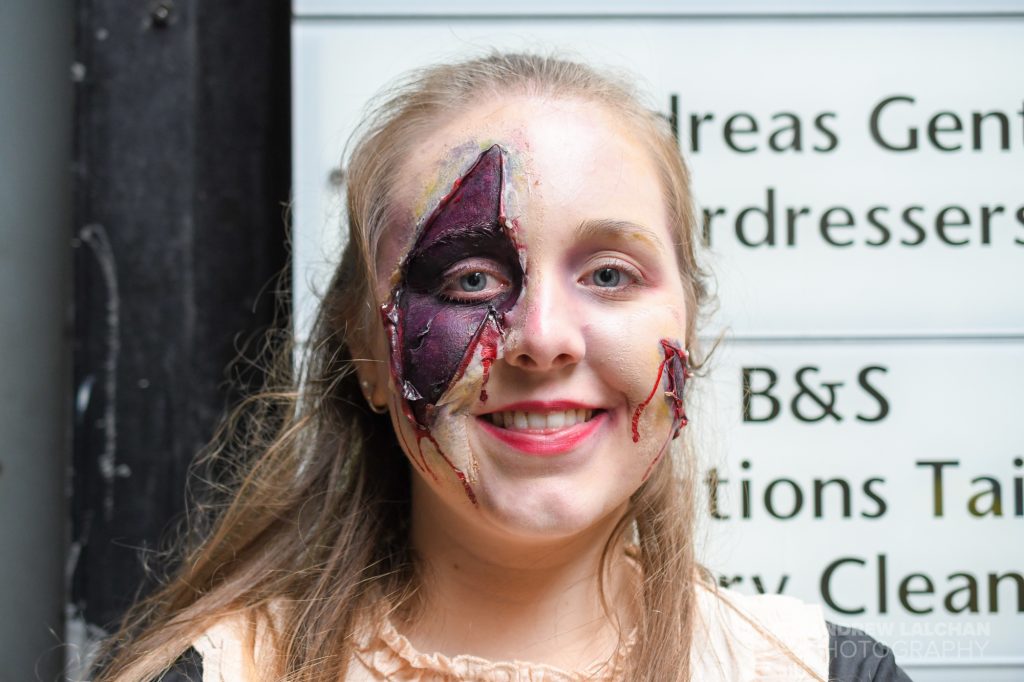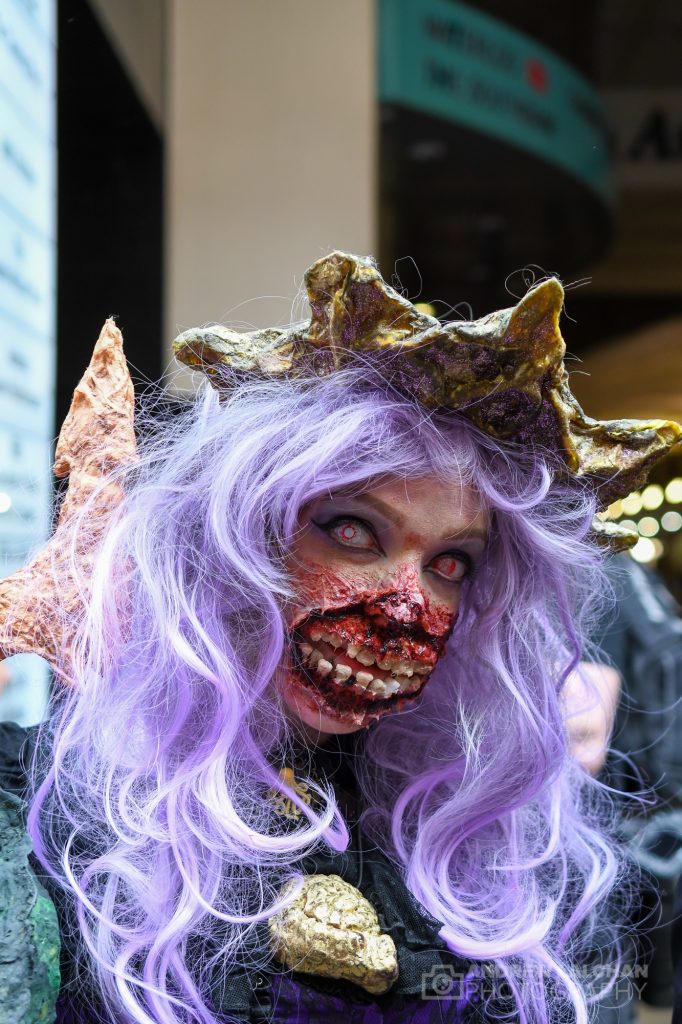 Leicester Square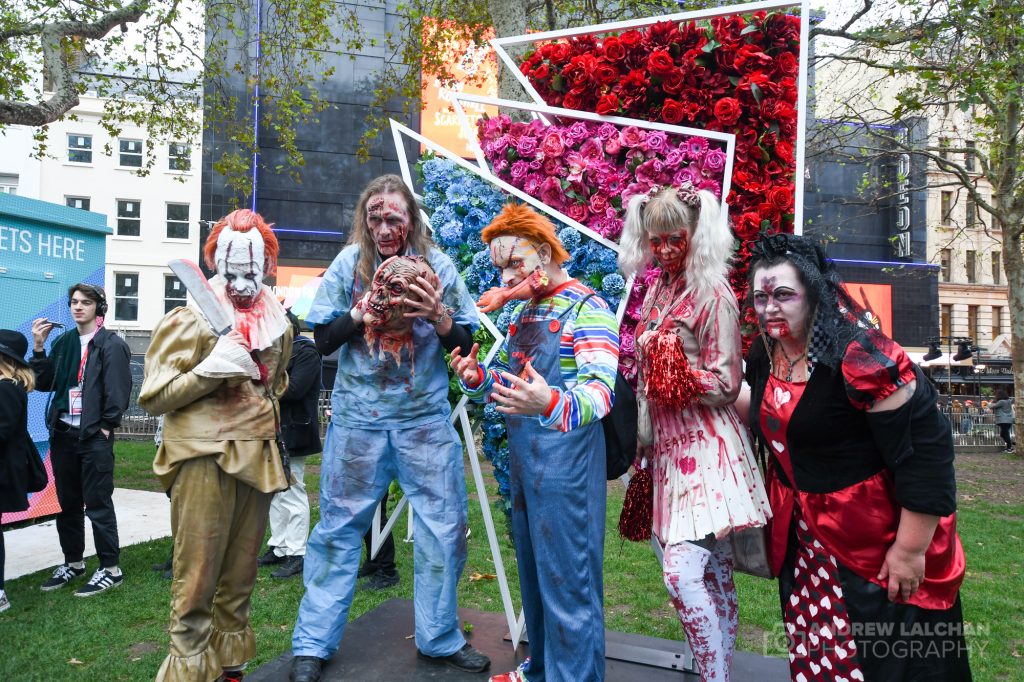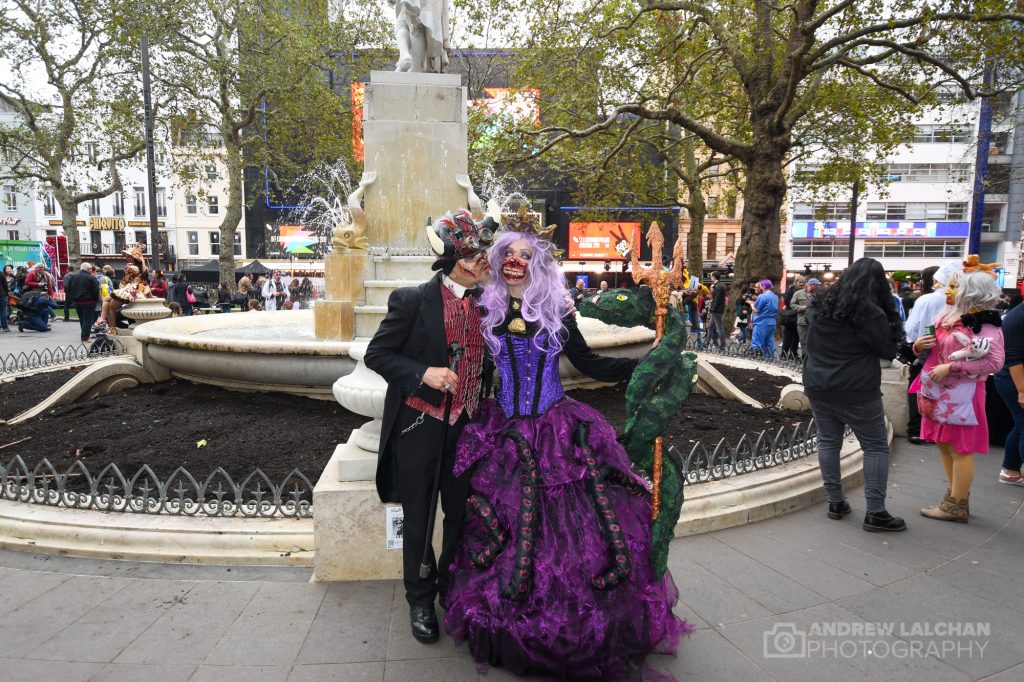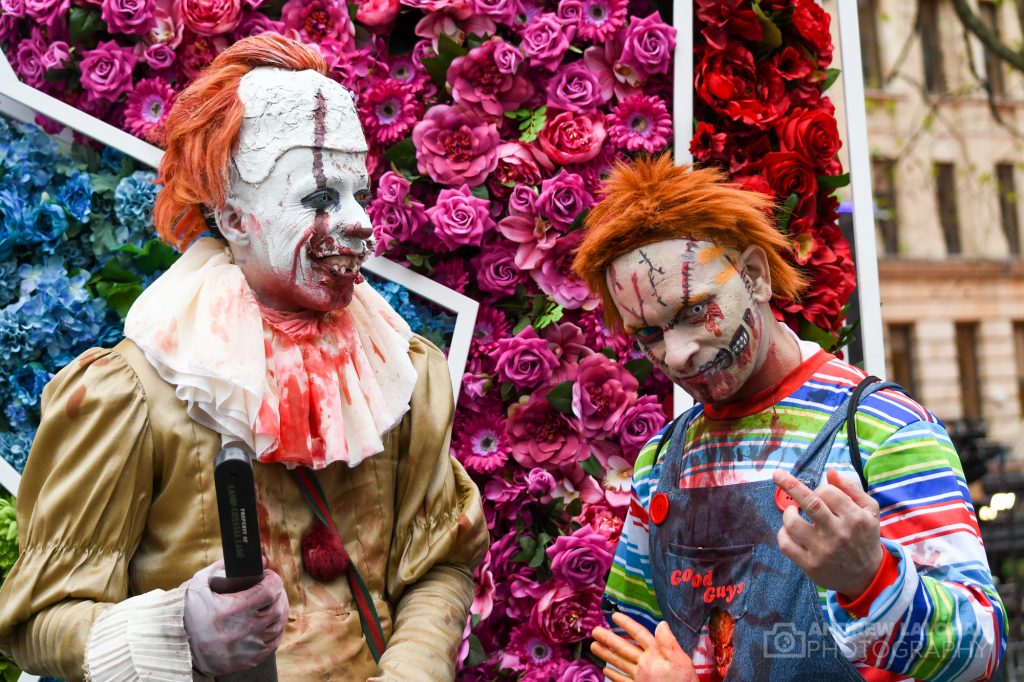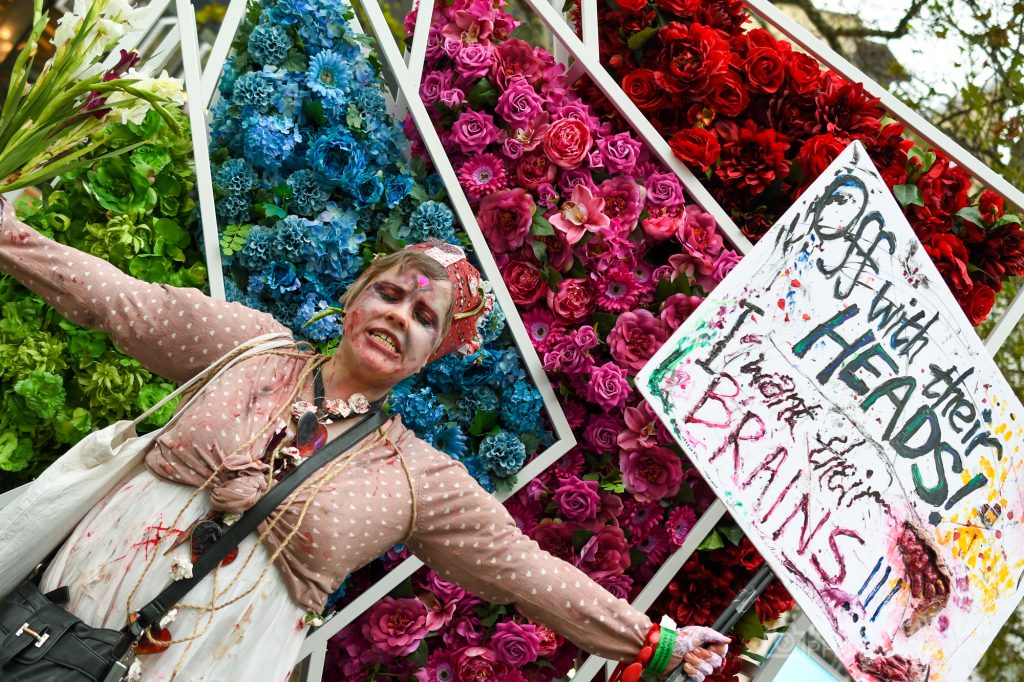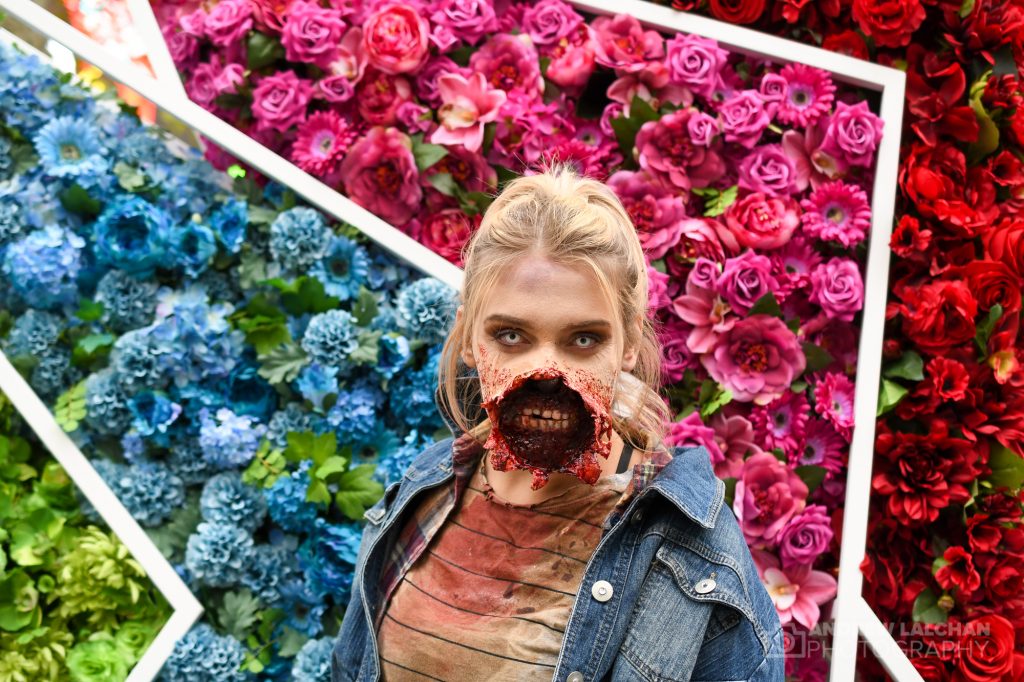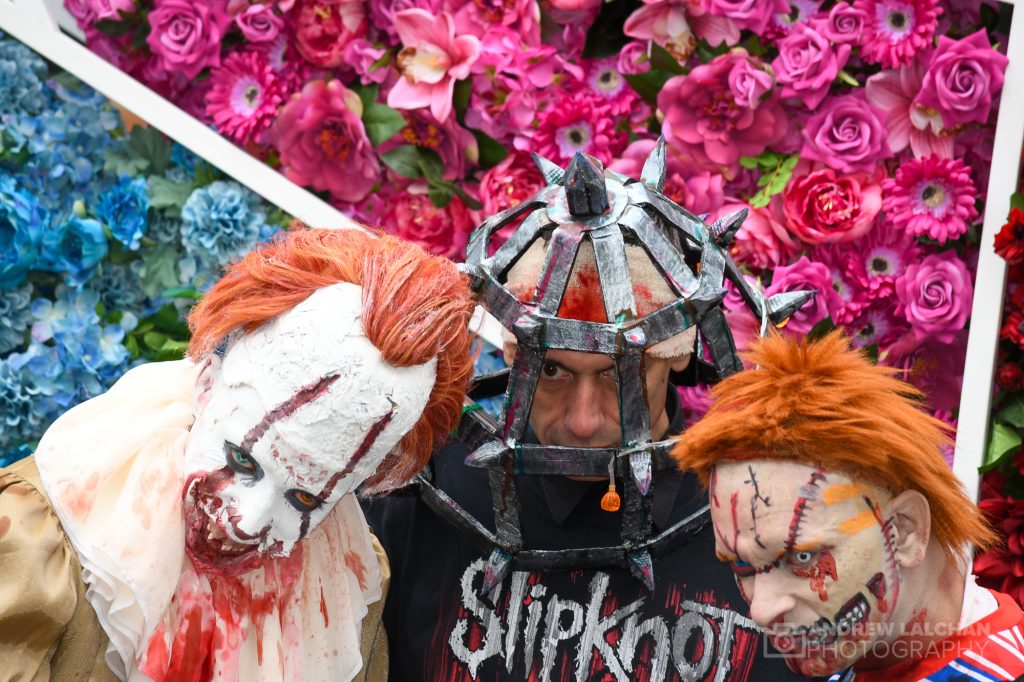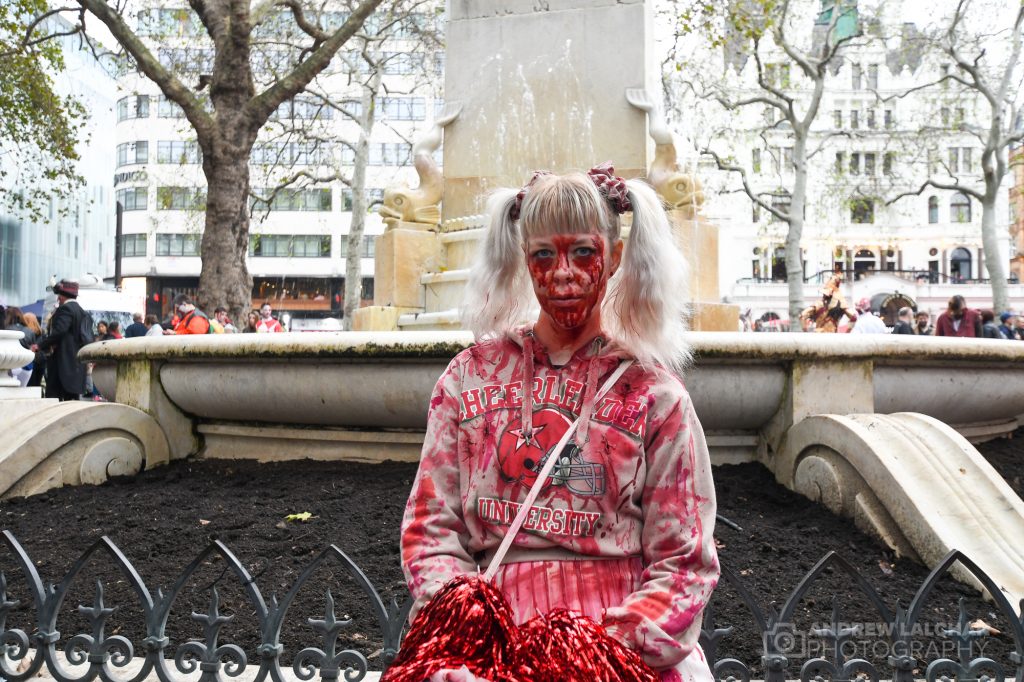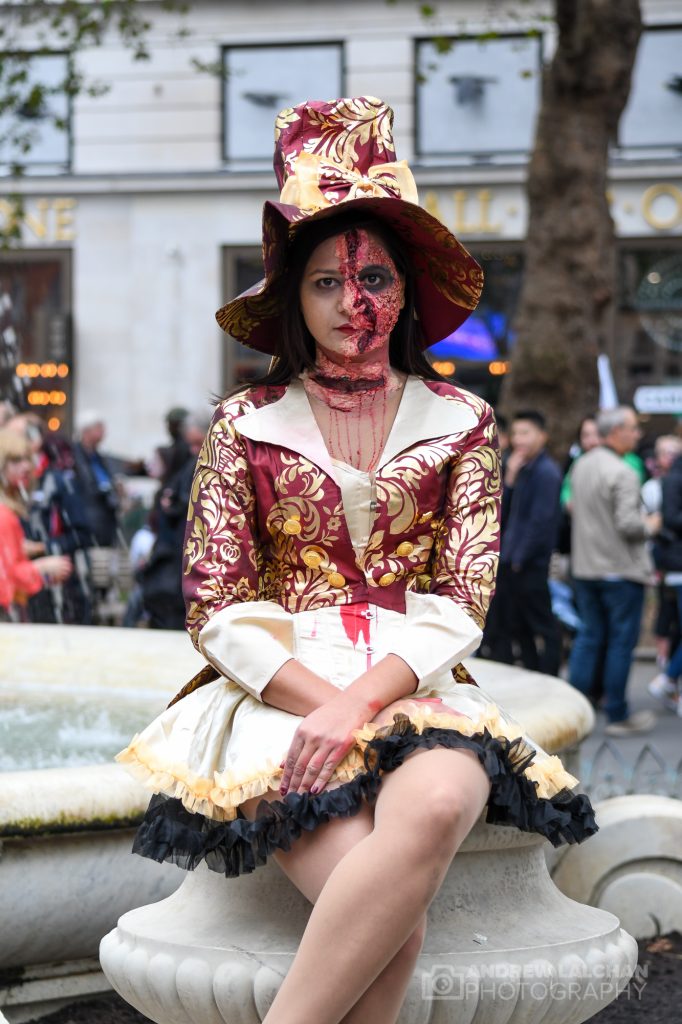 Chinatown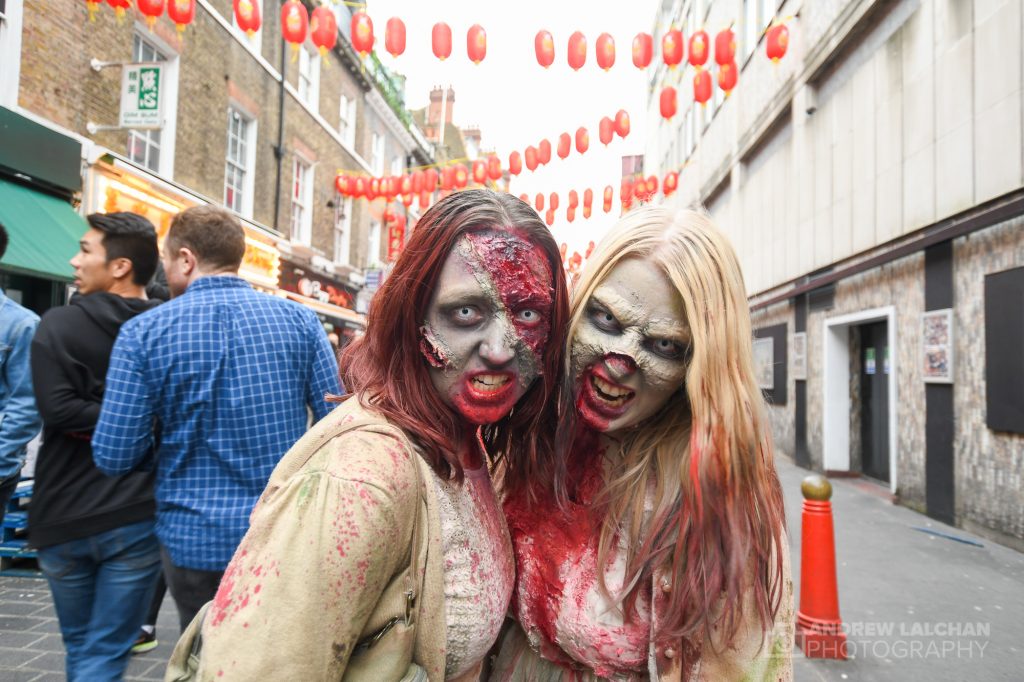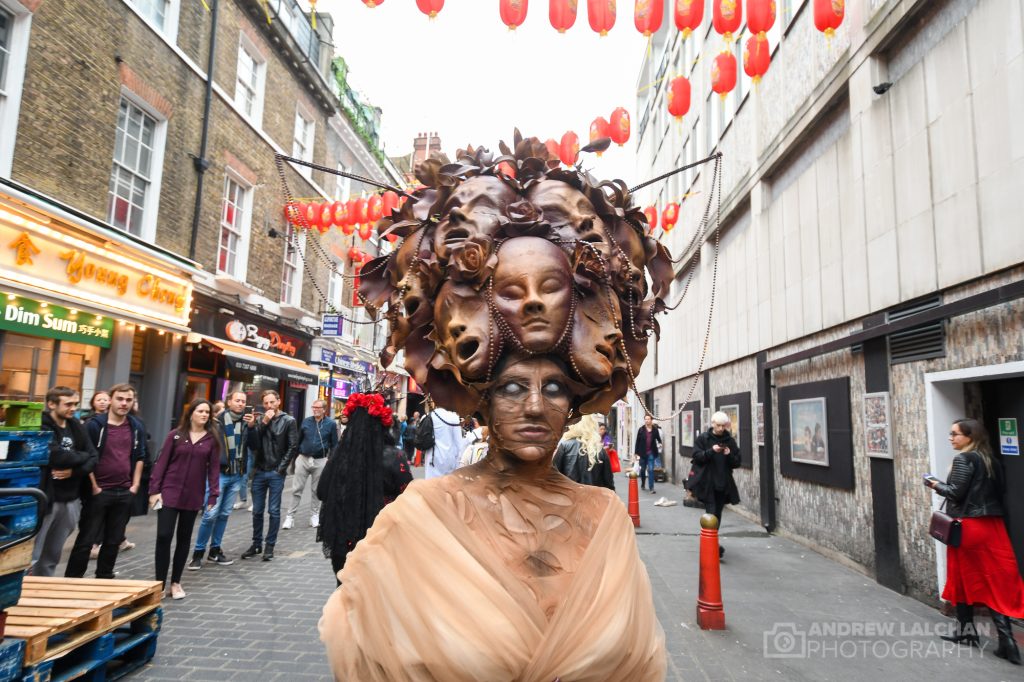 The zombies last sighting was near the 100club in Oxford Street after they finished quenching their thirst at a local pub.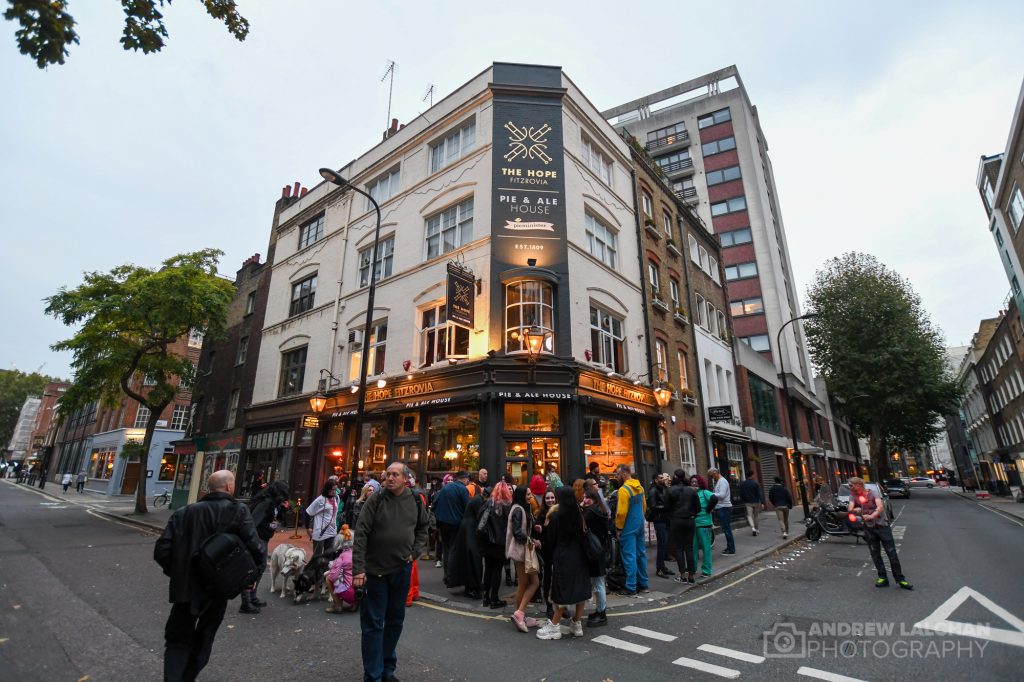 Further sightings can be found on my Flickr, the link is below.
About World Zombie Day
The mission of World Zombie Day is to support the prevention of hunger and homelessness. Join the zombies in fundraising for the charity City Harvest London – giving food another life. City Harvest has a simple mission: Rapidly rescue surplus food and use it to feed those who need it most. Be part of the team making London first to be a zero-waste city.
To donate go to worldzombieday.co.uk/donate.
Links
World Zombie Day – http://worldzombieday.co.uk
Flickr – https://www.flickr.com/photos/alalchan/albums/72157711210847663
Instagram – http://www.instagram.com/alalchan