Winterfest describes itself as Christmas in Technicolour! This is the first time Winterfest has been held in Wembley and it transforms some of the places around Wembley Stadium into an immersive technicolour playground. There are 11 light and sound installations, unique artworks dotted around the area, a useful trail map is provided around the area which tells you more about them.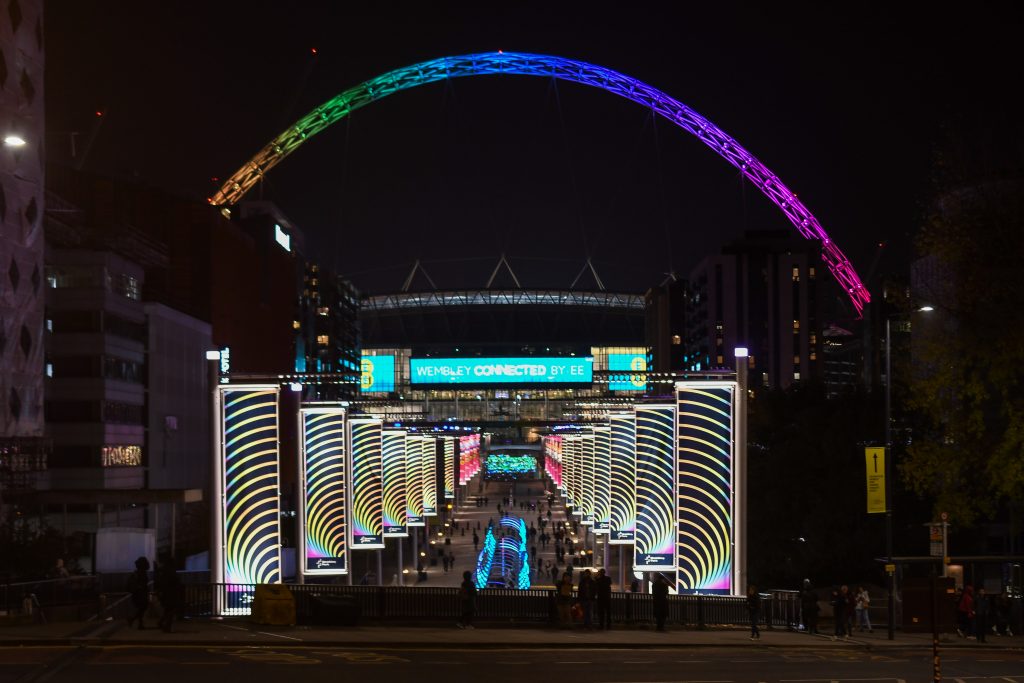 LED Christmas Tree
The centrepiece of Winterfest is the LED Christmas tree which is the tallest ever LED tree in London. This was designed by Elyne Legarnisson an architectural designer, it is an impressive tree. It is close to the stadium itself and this is where the stage was for the turning on of the lights, it certainly was a well-organised event. The cast of Elf – A Christmas Spectacular entertained the crowds, with singing from the London Contemporary Voices choir with audience participation.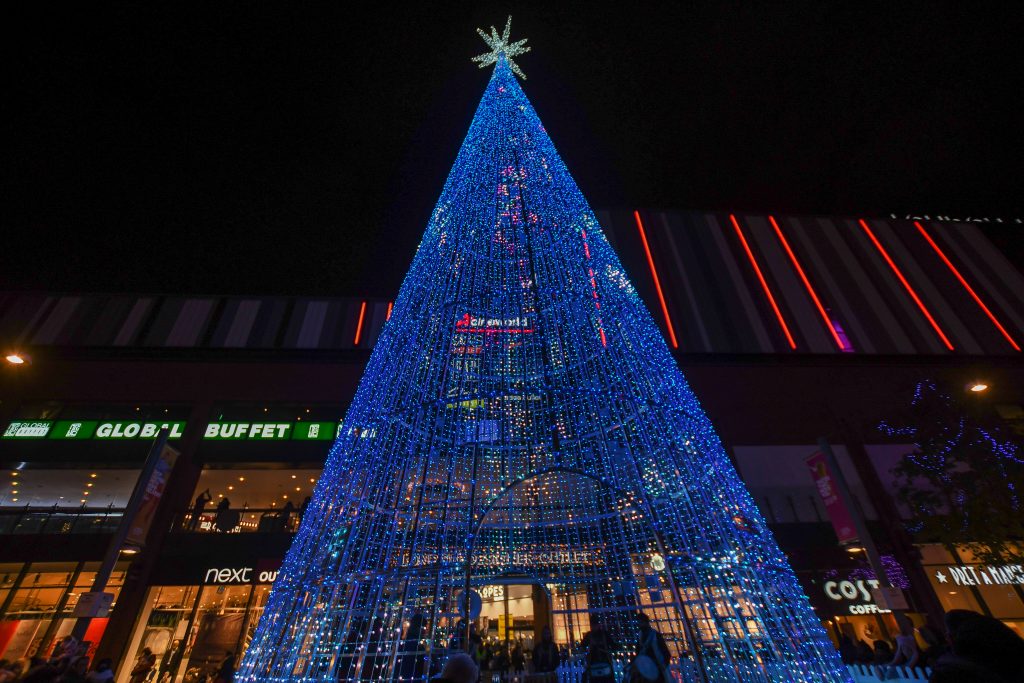 Sonic Runway
Designed by Rob Jensen & Warren Trezevant this 130m corridor of concentric lights which are triggered by the music by Aphex Twin. A good place to photograph and do those selfies. This designed work is straight out of the Burning Man Festival and came straight to London.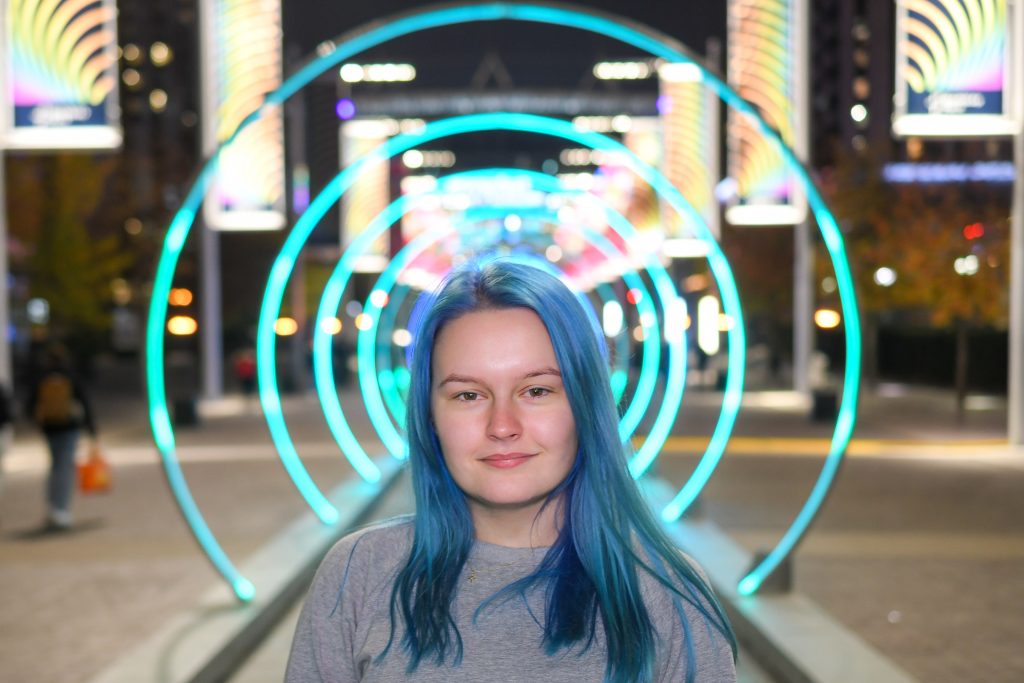 Illumaphonium Halos
Spontaneous music-making in this interactive multimedia artwork. The brainchild of musician and inventor Michael Davis touch the light discs to change the pitch & speed of the music. There are 12 3m tall columns all linked to create your own soundscape.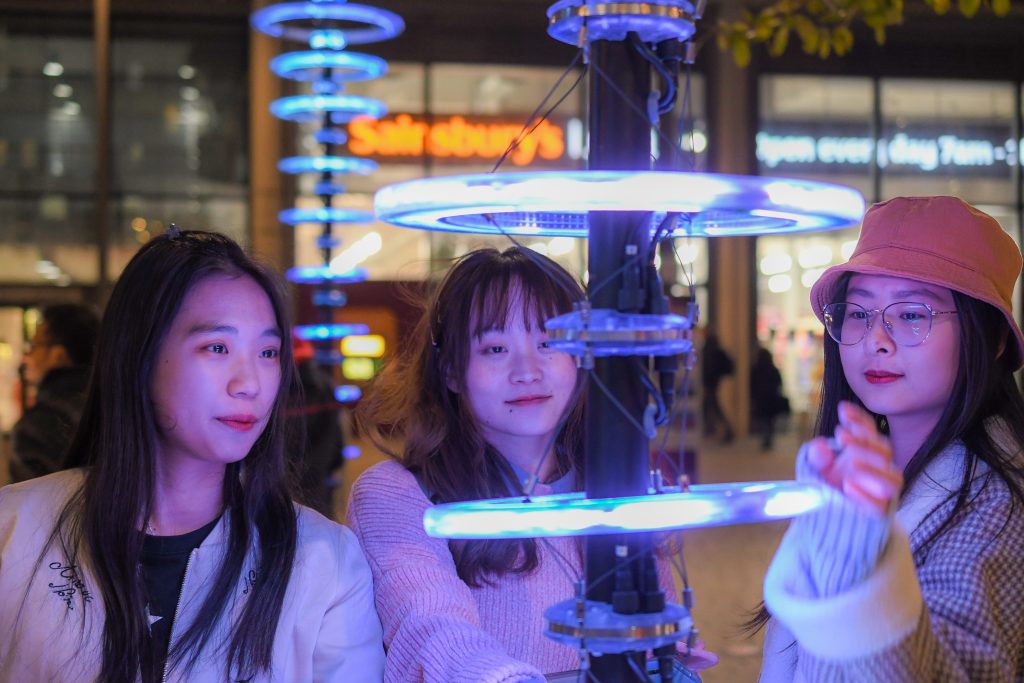 When is it on & how to get there?
Winterfest is on till 3rd January with the lights turning on as the sunsets and goes on till 10pm. It is easy to get to, just head to Wembley Park Station and walk down the steps to Olympic Way.
Photographs
Below are some of the photographs I took on the opening night, more can be seen on my Flickr account. Let me know if you went and what was your favourite light installation. Leave a comment below.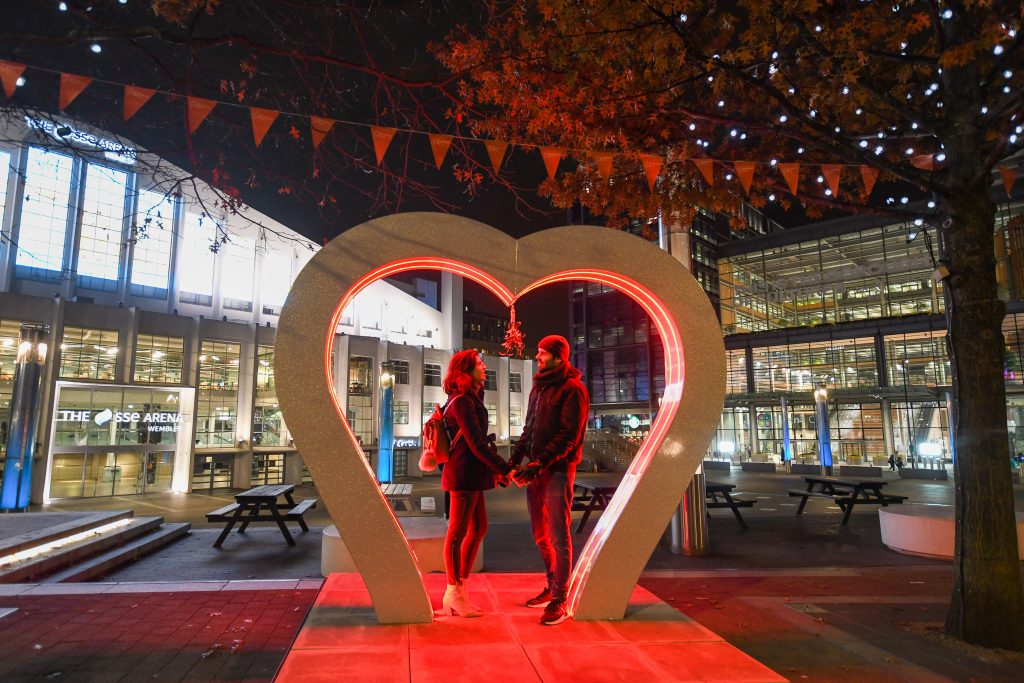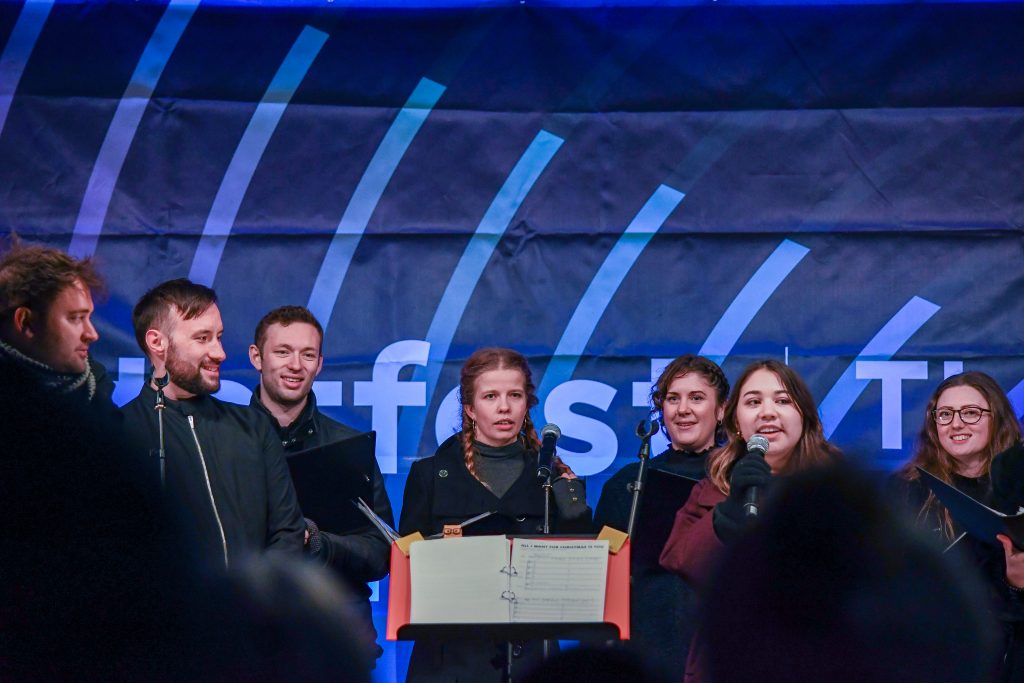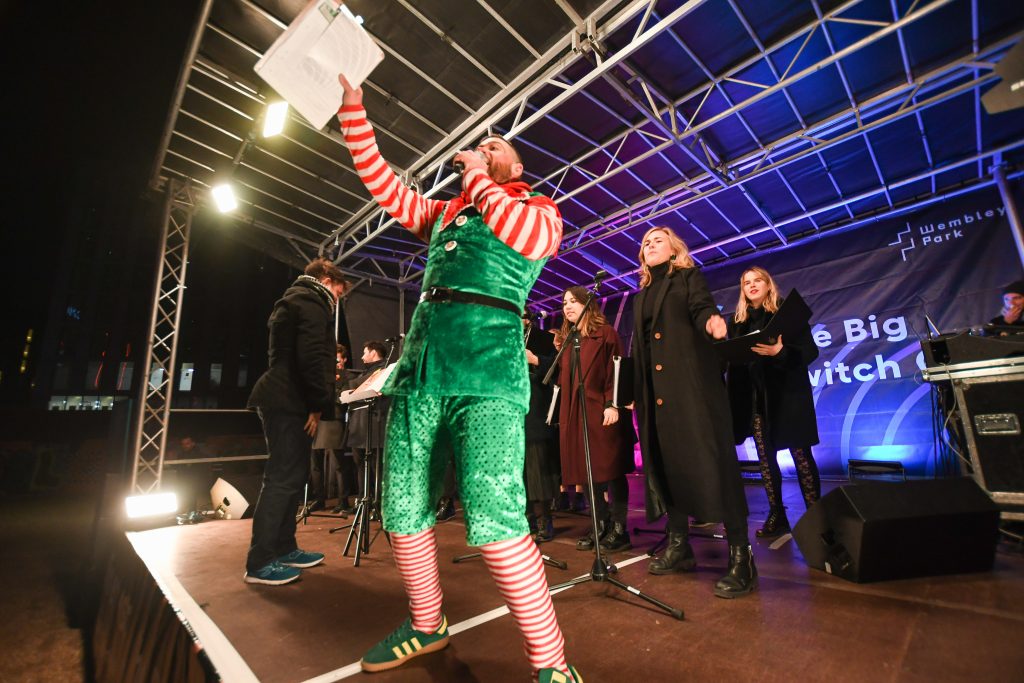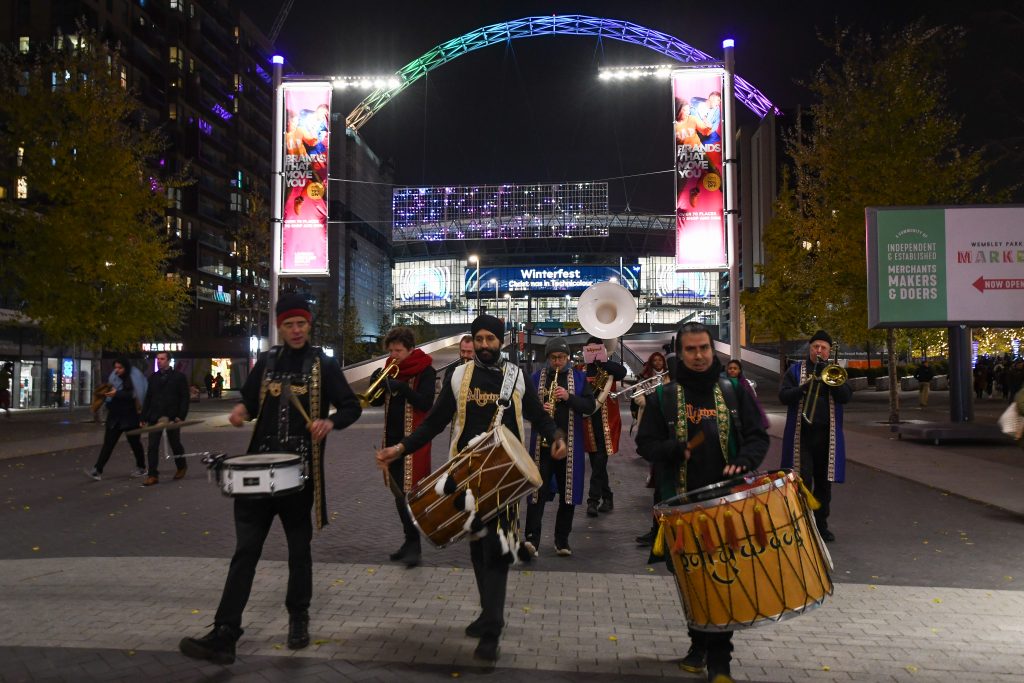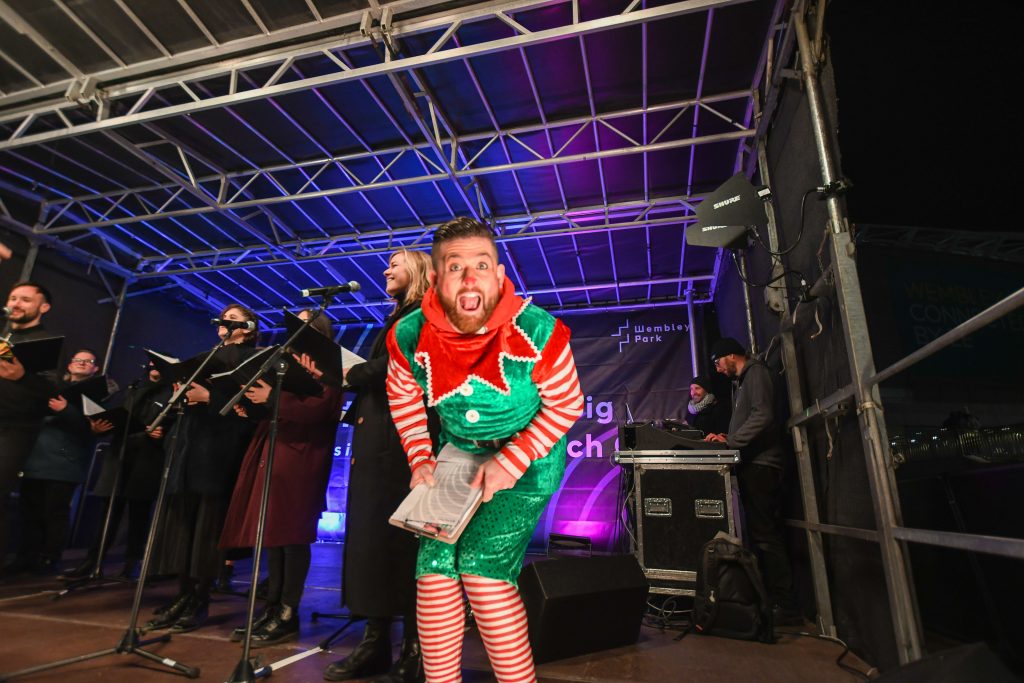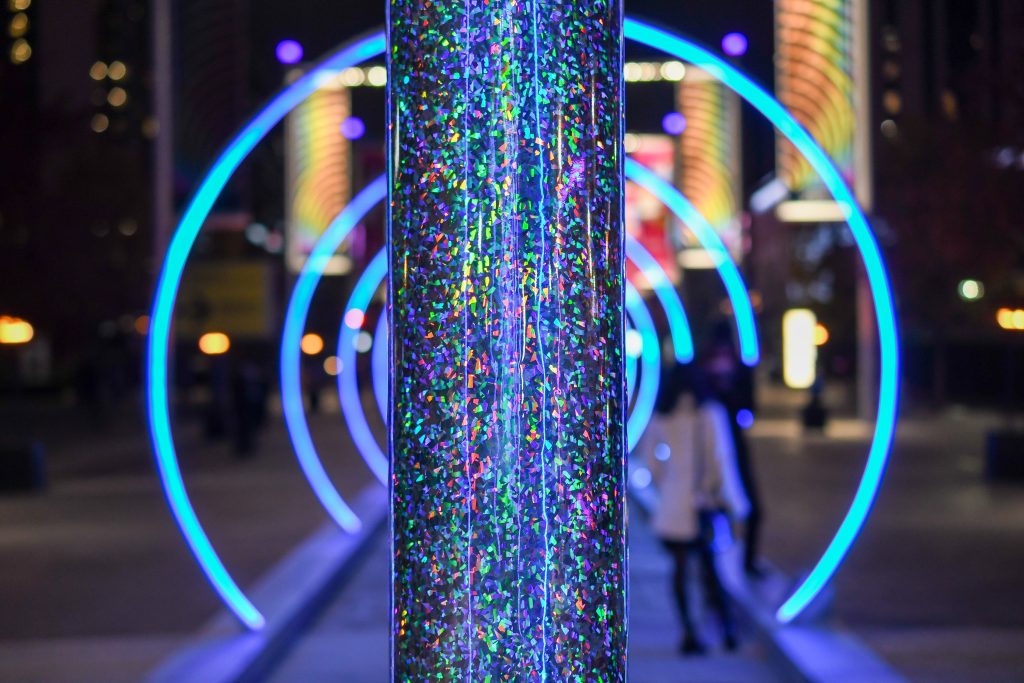 Thanks for reading, leave a comment below if you went and enjoyed the Winterfest.
Links
Wembley Park – http://www.wembleypark.com
Flickr – https://www.flickr.com/photos/alalchan/albums/72157711868848632
Instagram – http://www.instagram.com/alalchan