The Winter lights were back for its 5th year in Canary Wharf. Although this year there were fewer of the light installations. My impression was that it was a cut-down version from previous years. But I still enjoy taking photographs of the various light installations, I managed to go 4 times this year. This year I also went on London4all's meetup with various models, this was brilliant and well organised by Matt. Plus my own meetup group did a photo walk around some of the installations, sign up on the link below for future walks and workshops.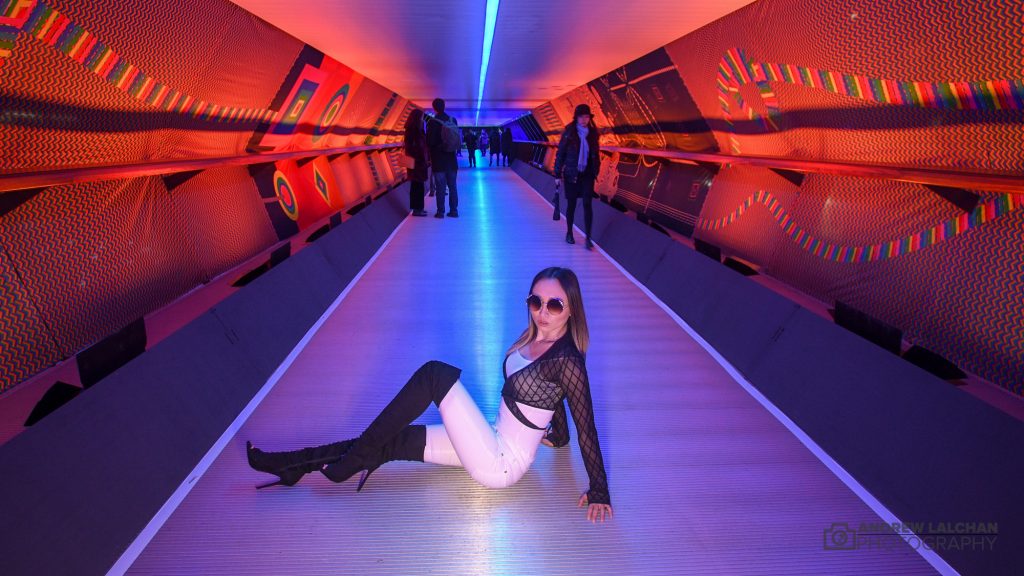 Below are some of my photographs of the ones I went to, I didn't manage to go to all of them, especially as some were more photogenic than others. My favourite was the hanging LED lights all 24,000 of them! They made a great background for portraits, find out more about them below and was an amazing experience.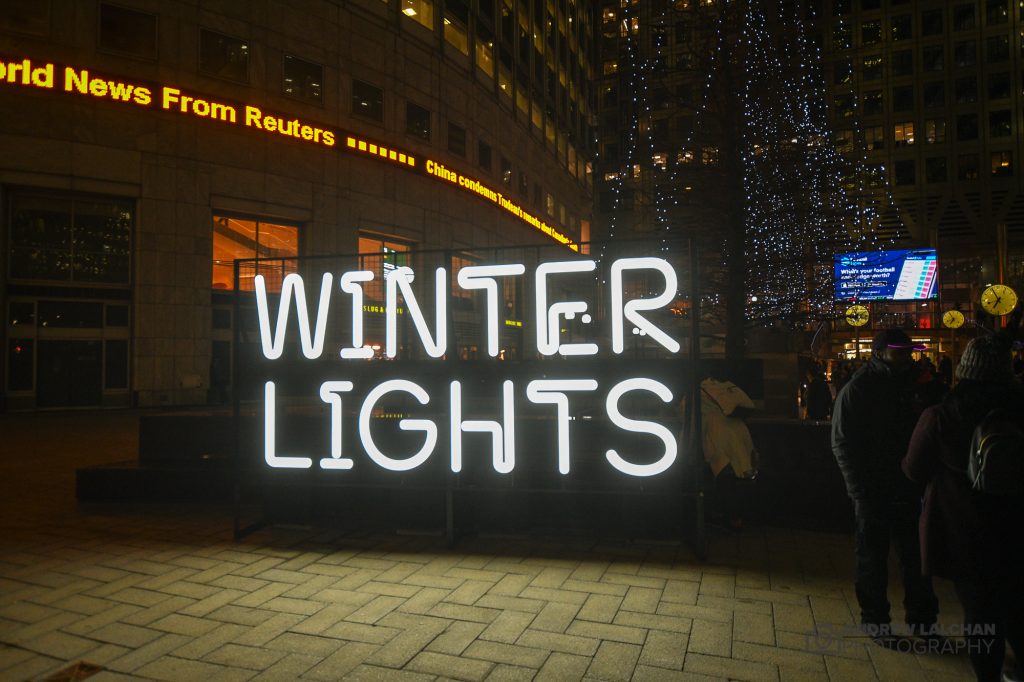 At a later date, I will update this blog with some video that I took of the lights if you haven't already signed up to my newsletter then do so on this link so that I can let you know when I have added video content.
Art installations photographs
More photographs can be found on my Flickr which is on the links below, leave any comments on what you thought of the Winter Lights at Canary Wharf on the form below. Many thanks to all the models organised by London4all, it was a fun time.
PRISMATICA BY RAW DESIGN IN COLLABORATION WITH ATOMIC3, JUBILEE PLAZA
Colourful prisms that spin giving a kaleidoscope of dancing colour reflecting the light of the city.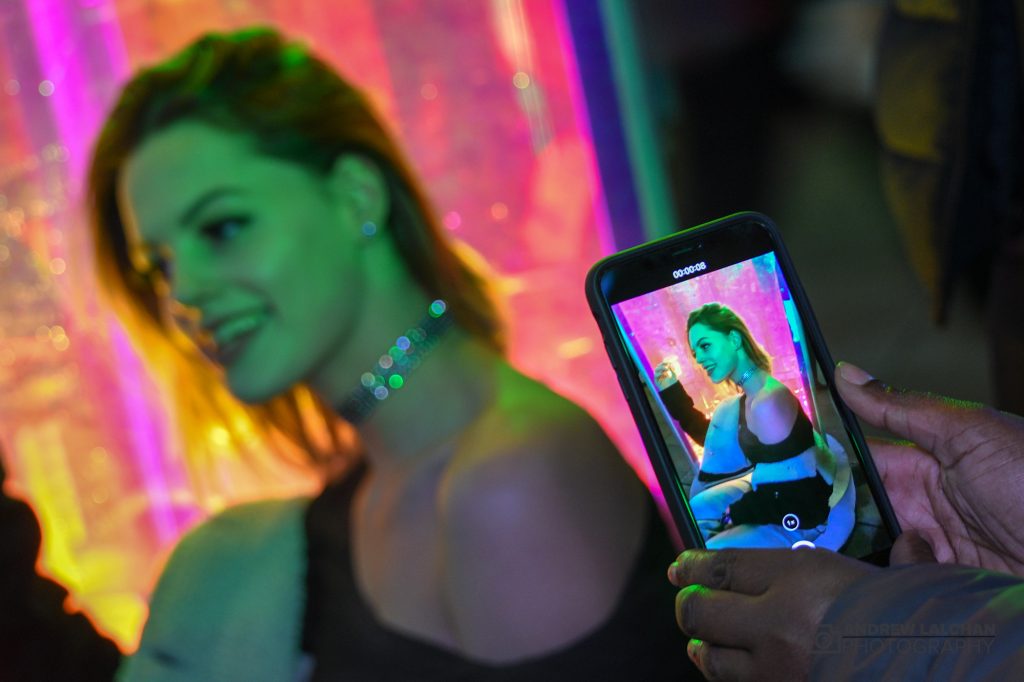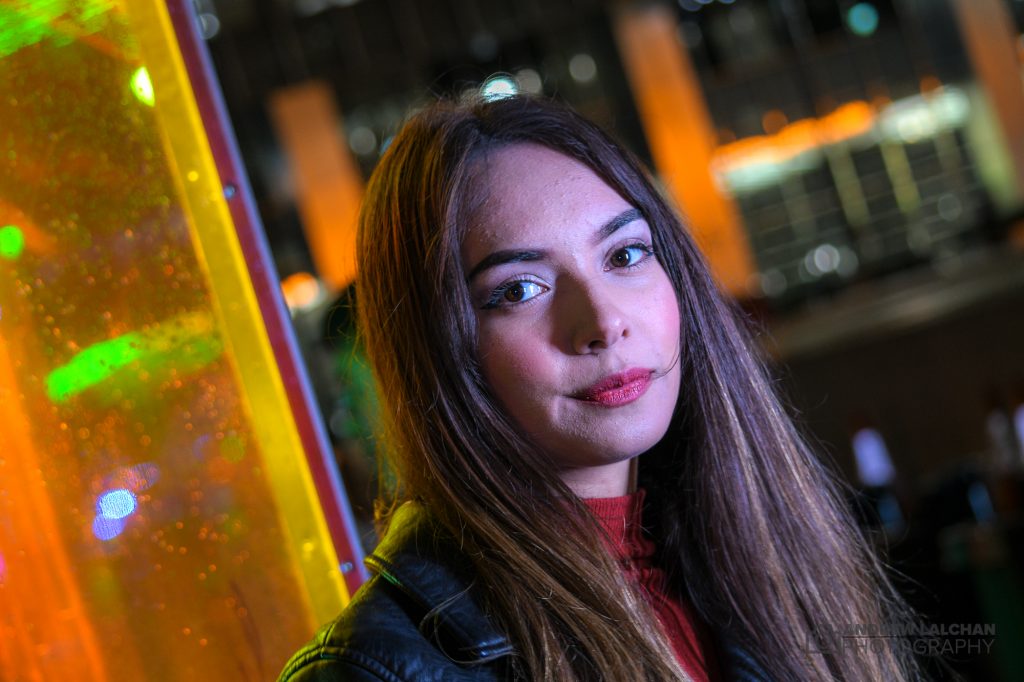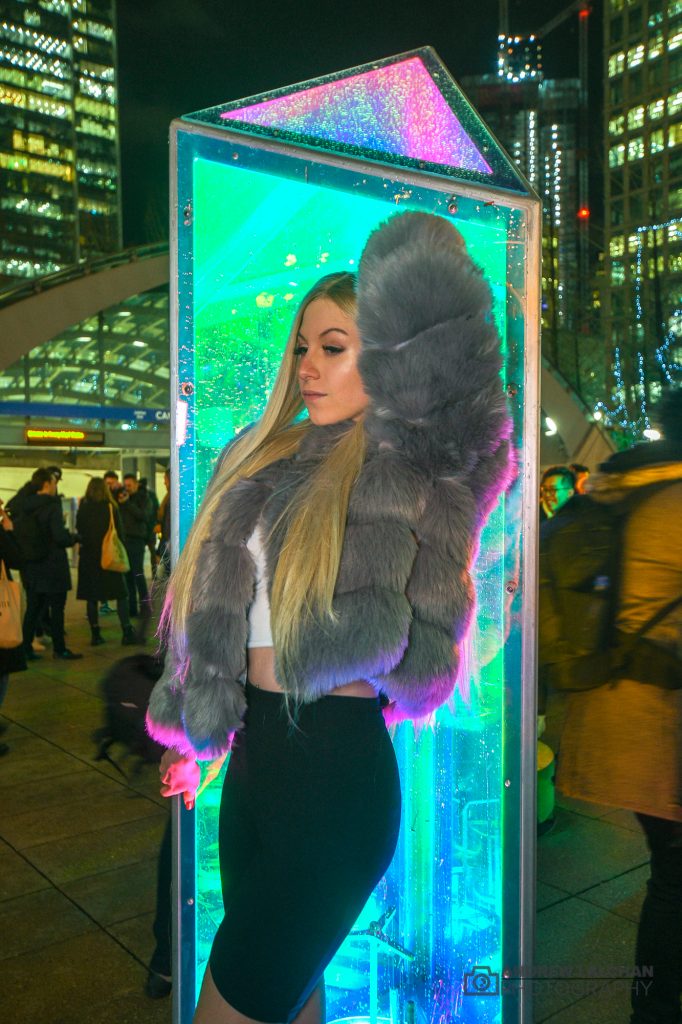 TWO HEARTS BY STUART LANGLEY, PROJECTION IN NEWFOUNDLAND PLACE
Displayed on the newest buildings which have sprung up within the year. Two transient hearts are symbolic of the life and energy the building is poised to support.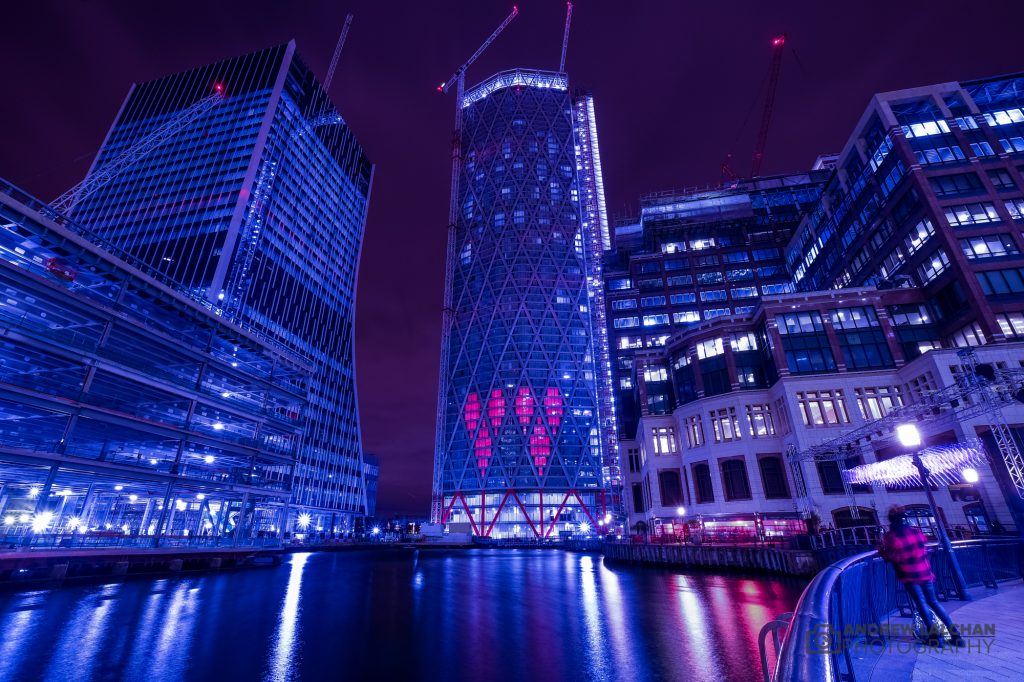 WHALE GHOST BY PITAYA, CUBITT STEPS
The kinetic structure which symbolises the fossil skeleton, it moves to the music and the sounds of whales.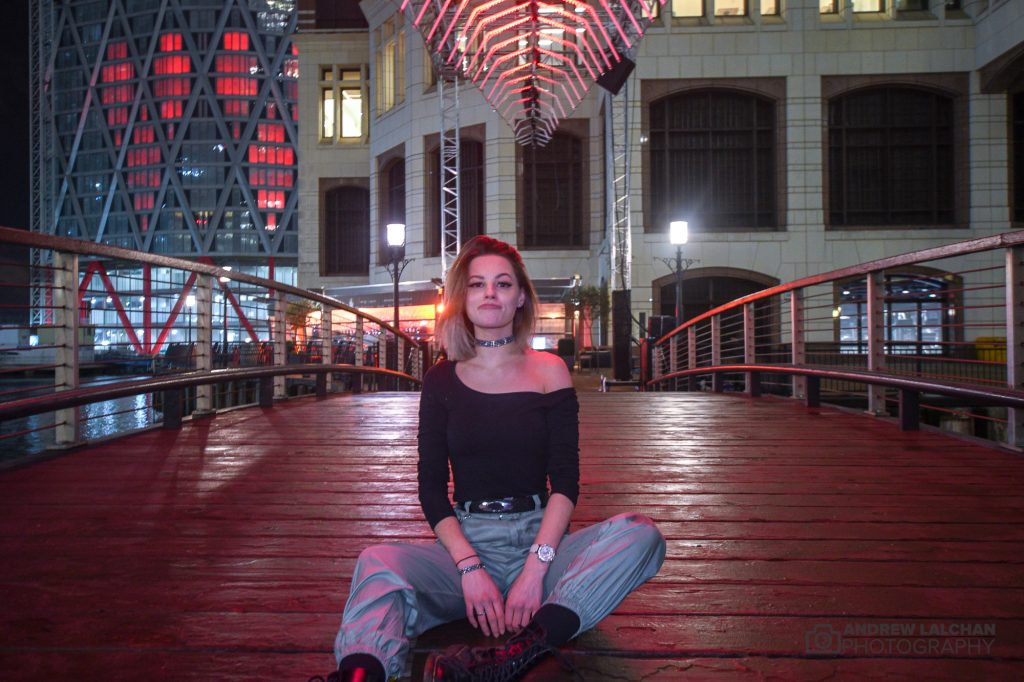 SASHA TREES BY ADAM

DECOLIGHT

, WESTFERRY CIRCUS

Magical winterscape produced by fir trees lit by neon lights.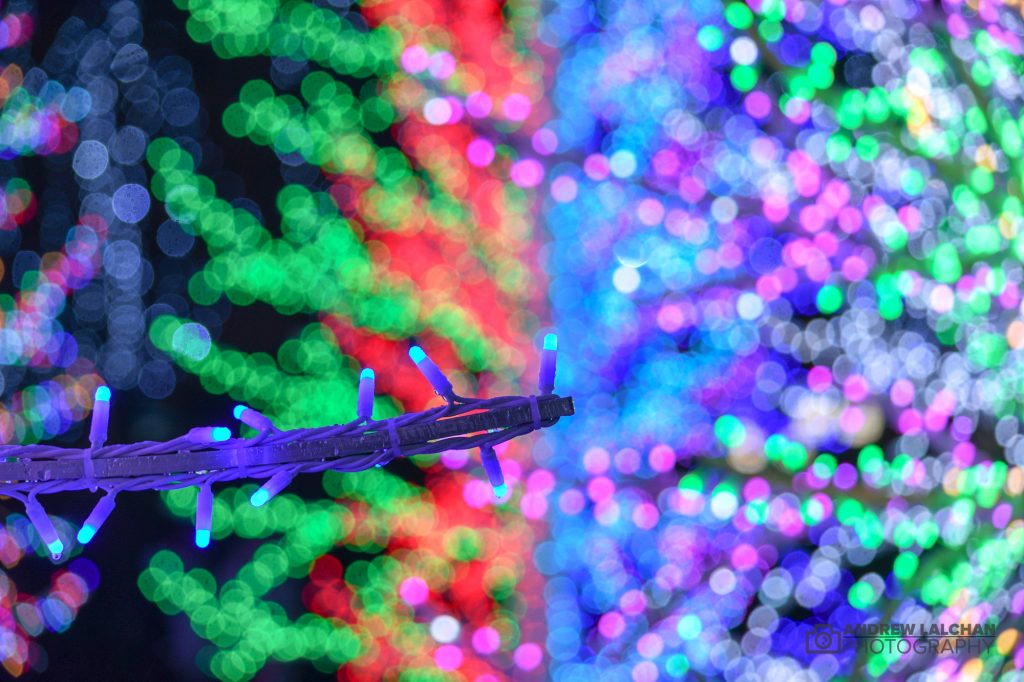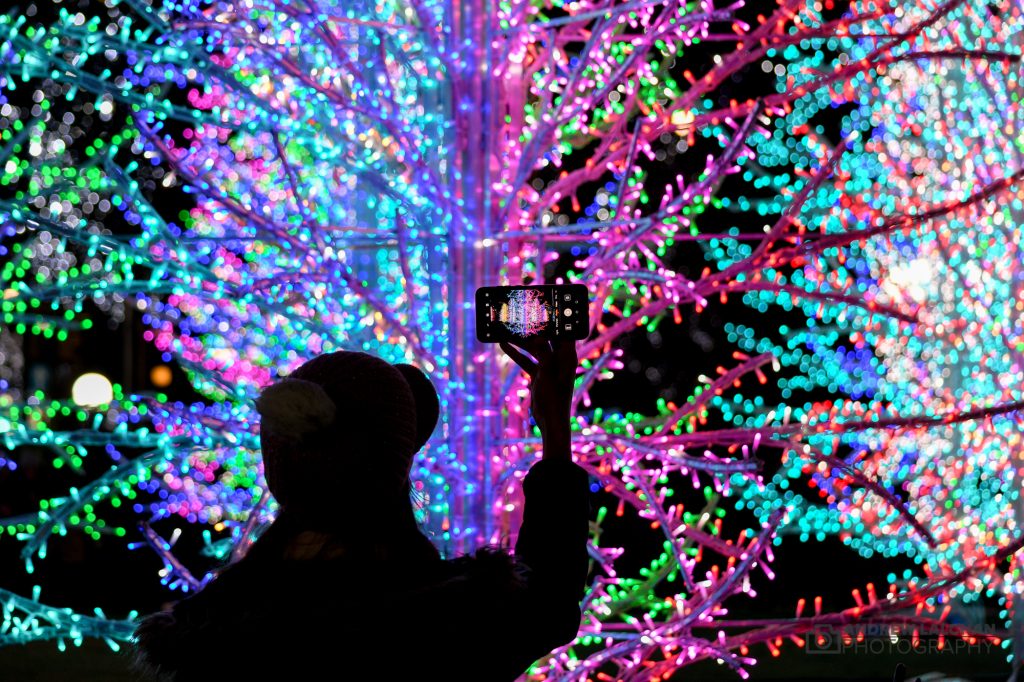 HEOFON LIGHT MAZE BY BEN BUSCHE OF BRUT DELUXE, CABOT SQUARE
A colourful light maze which reflects geometrical light waves using the entire colour range of a rainbow. Heofon comes from the old English word for sky.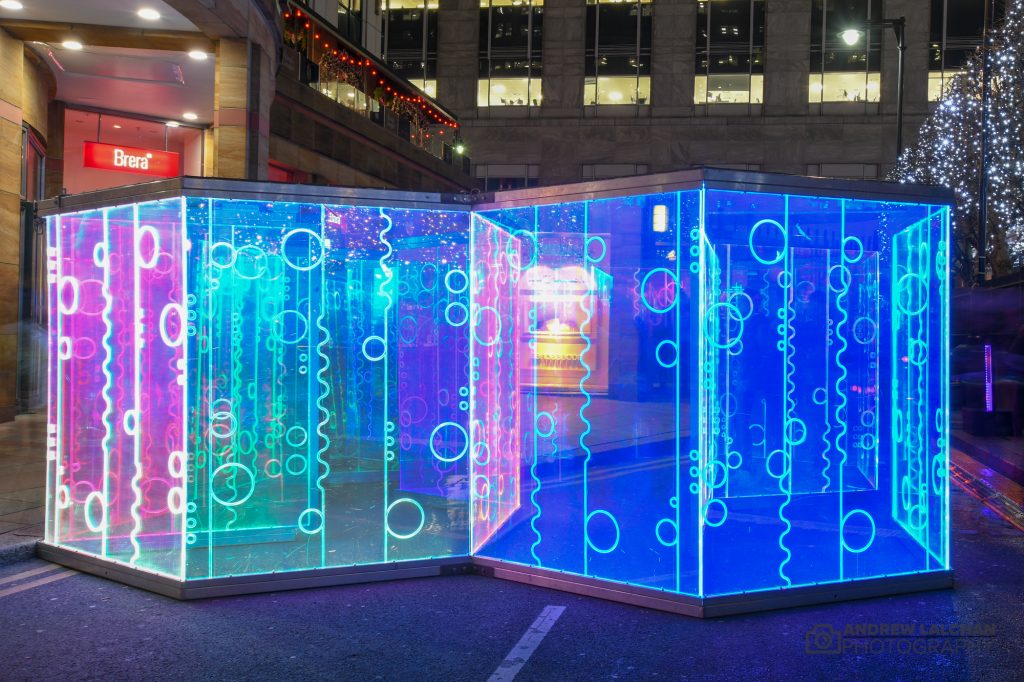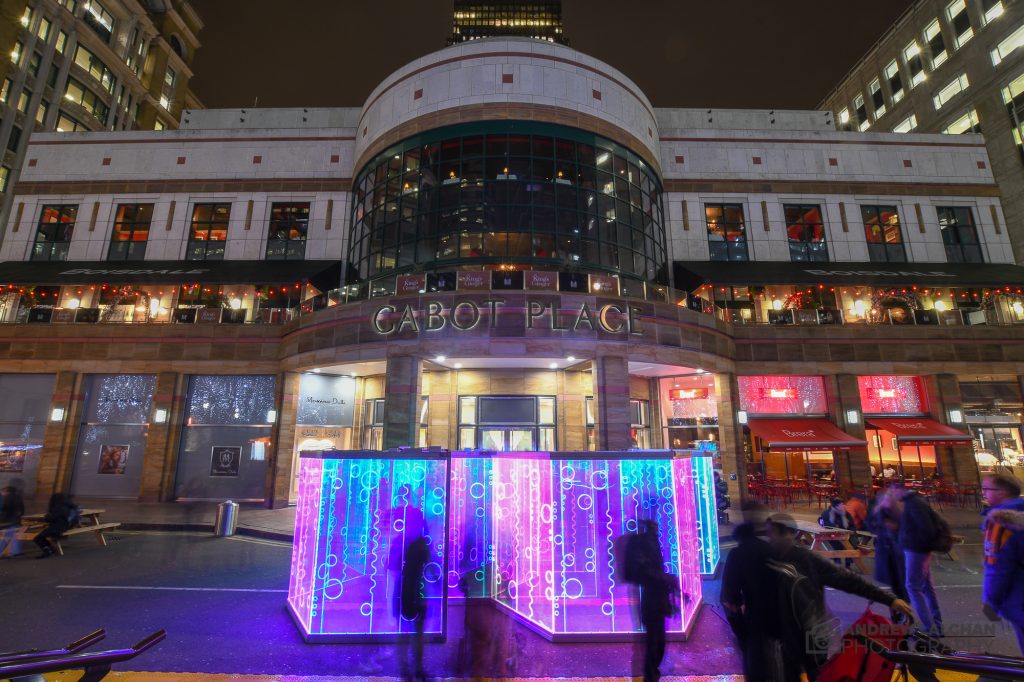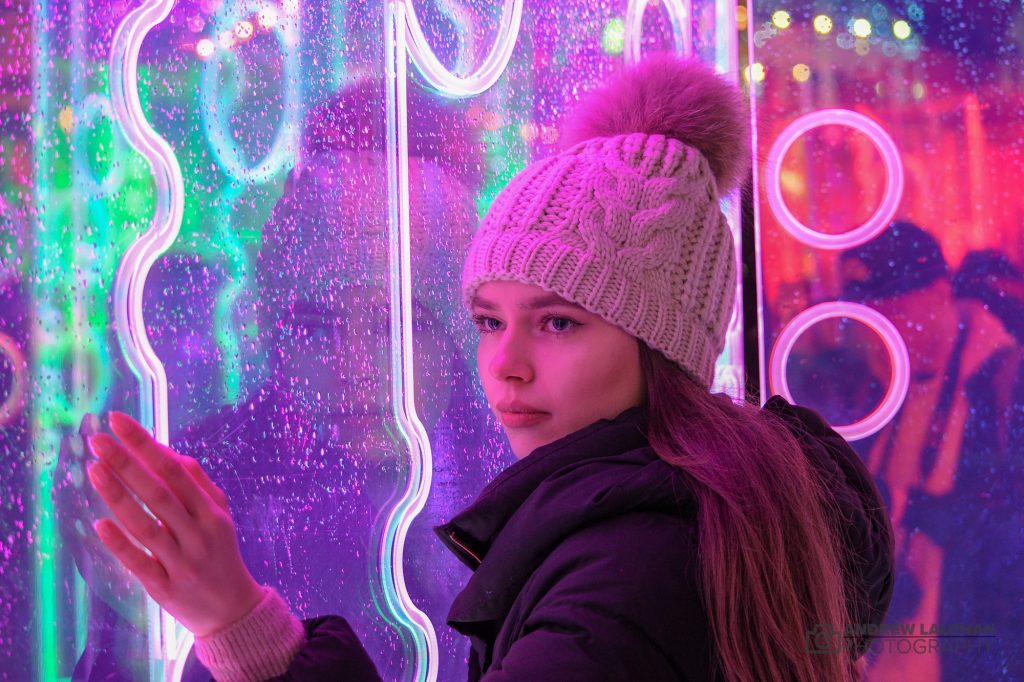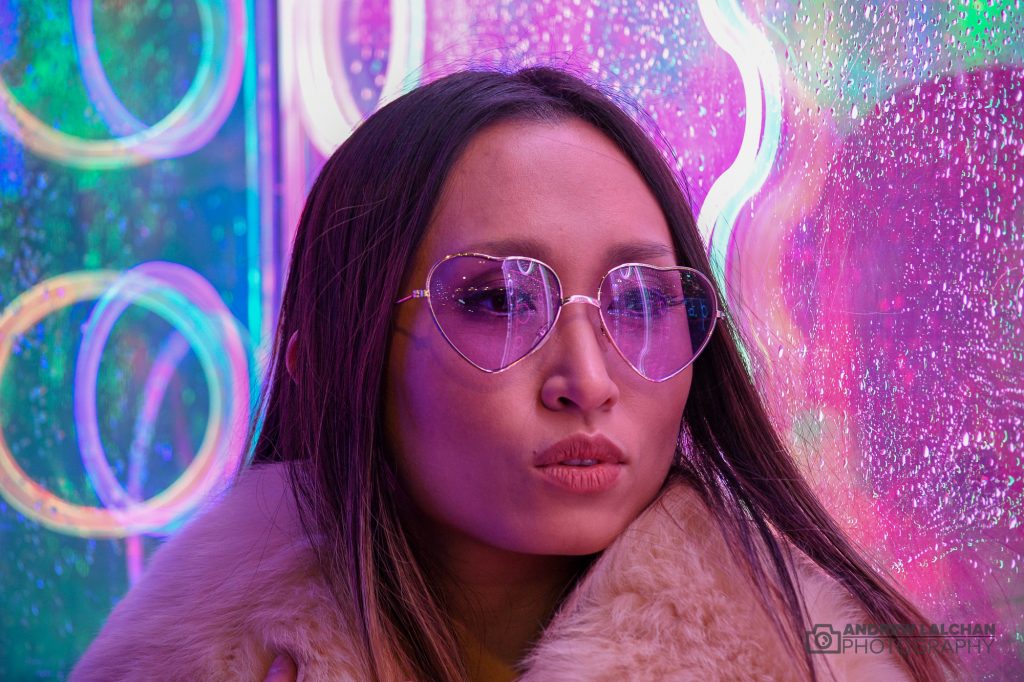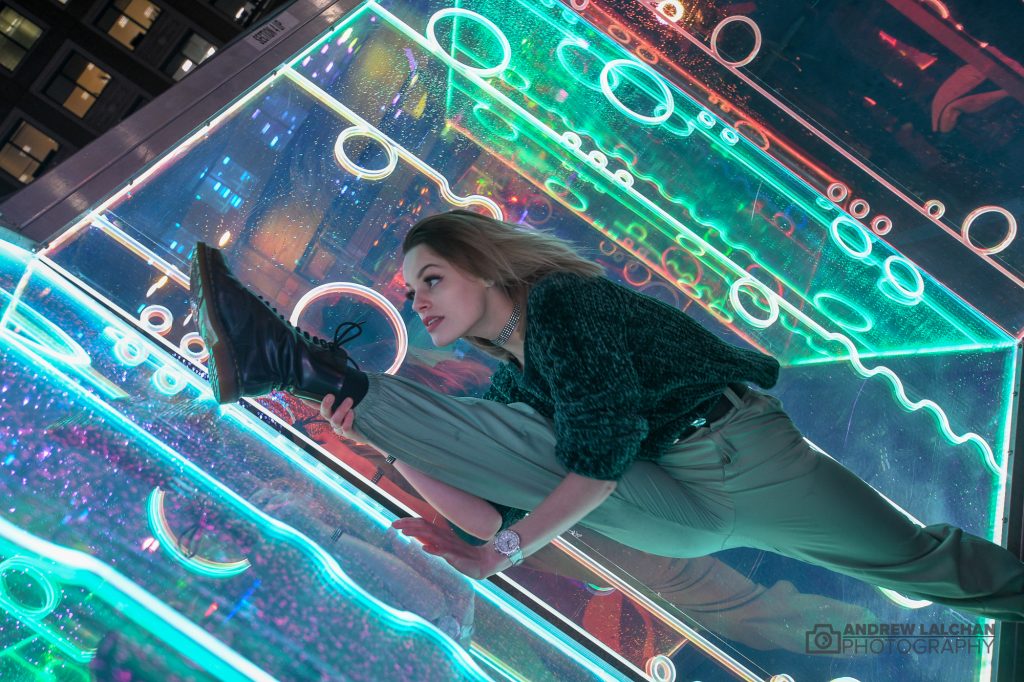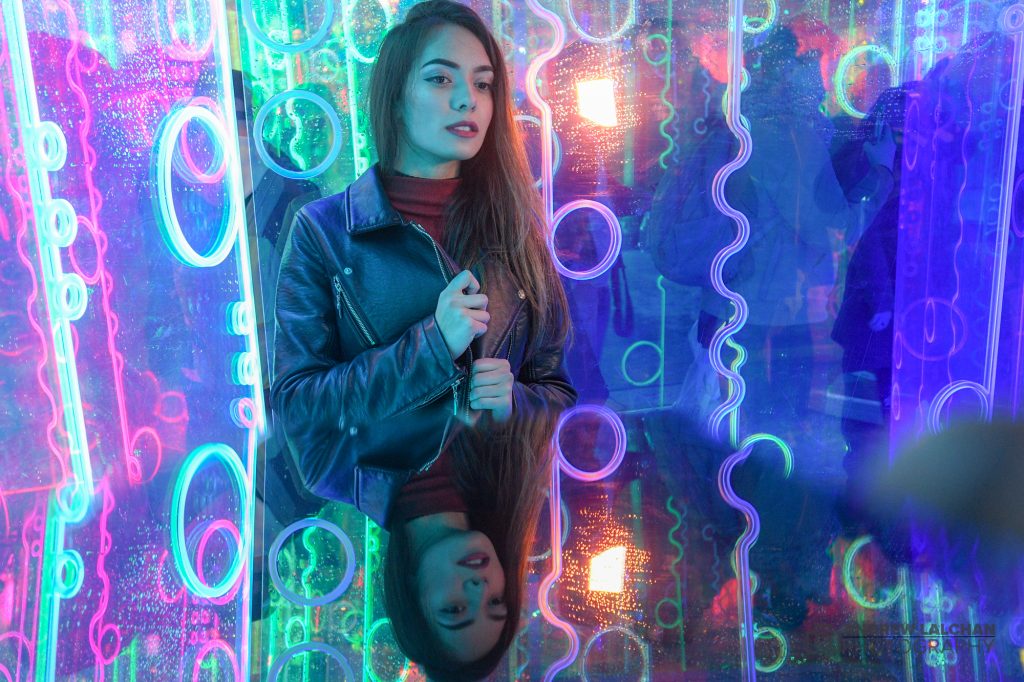 COLOUR MOVES BY ROMBOUT FRIELING LAB, ADAMS PLAZA BRIDGE
Colour is in the mind, pigments react with the different wavelengths of light. Bringing the bridge alive, immerse yourself in the kaleidoscope of light.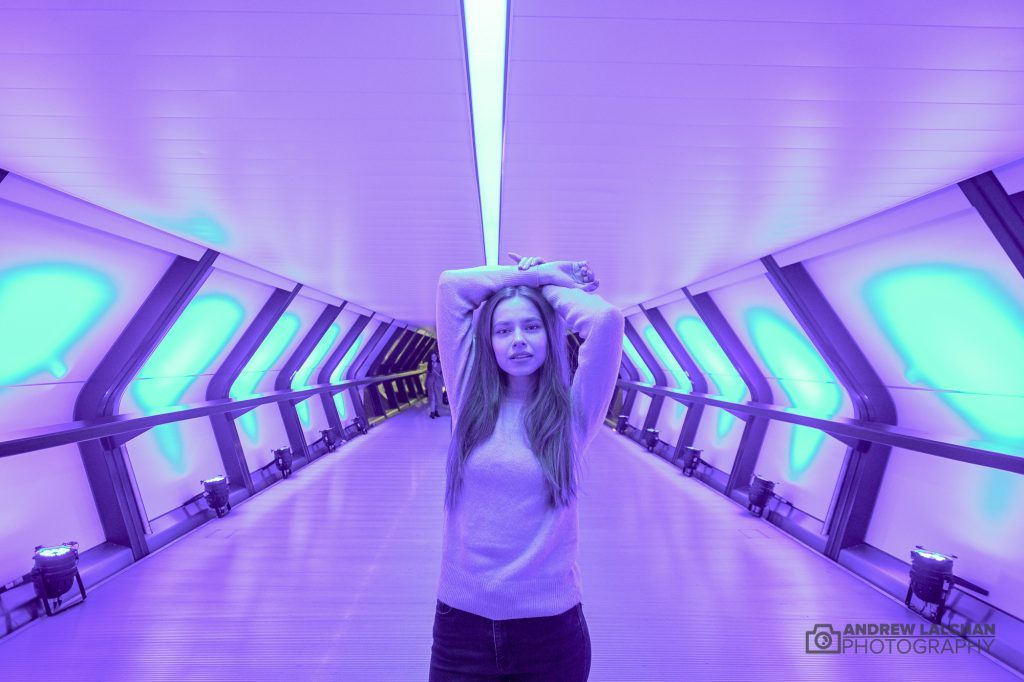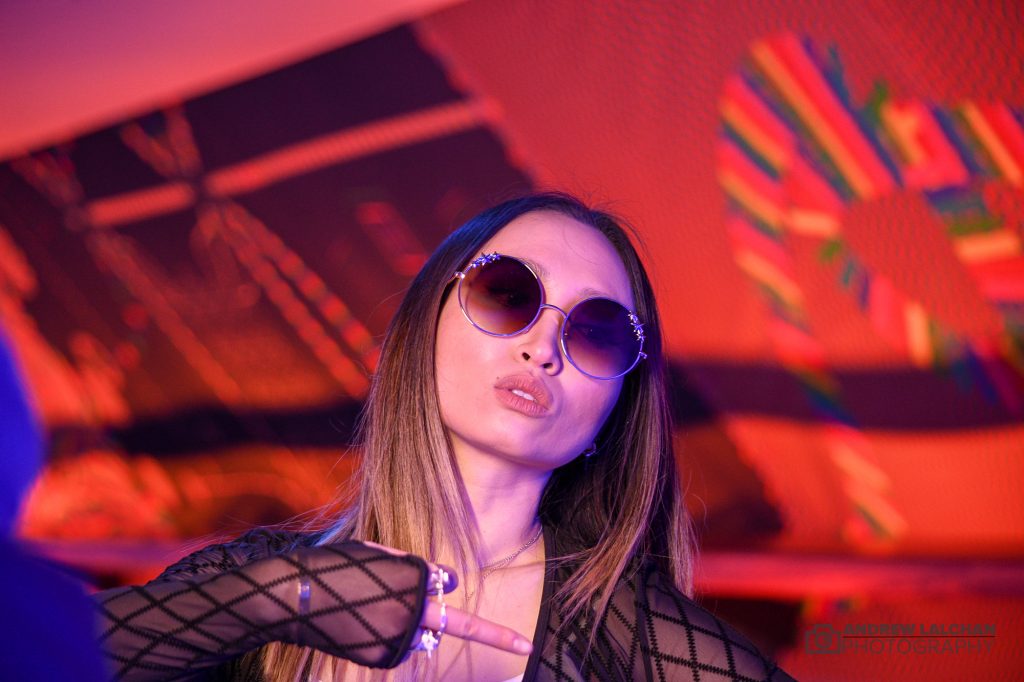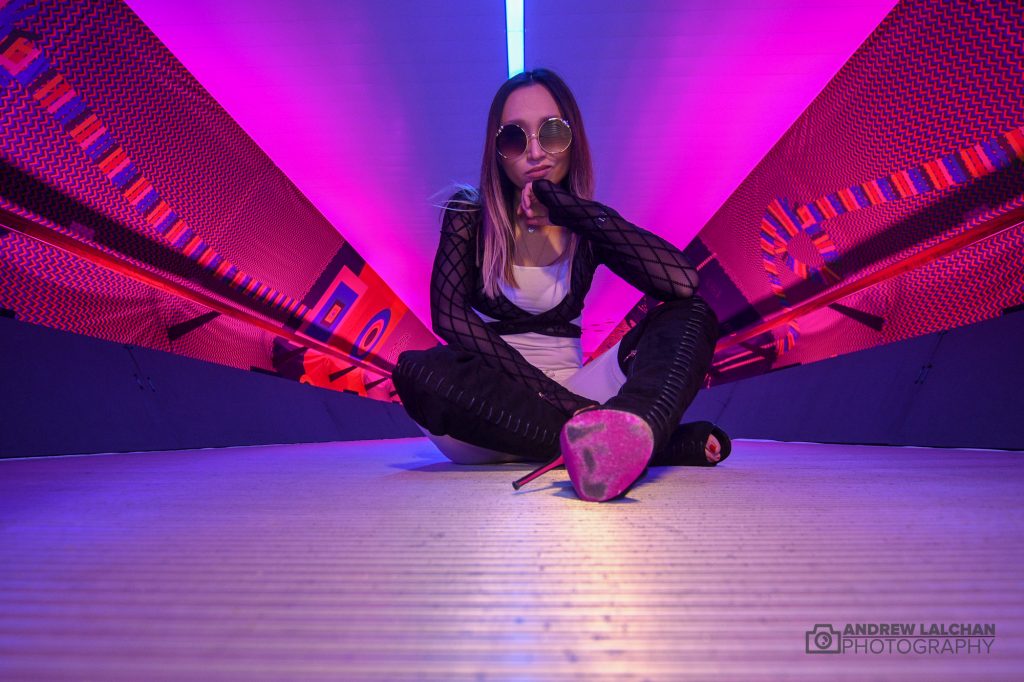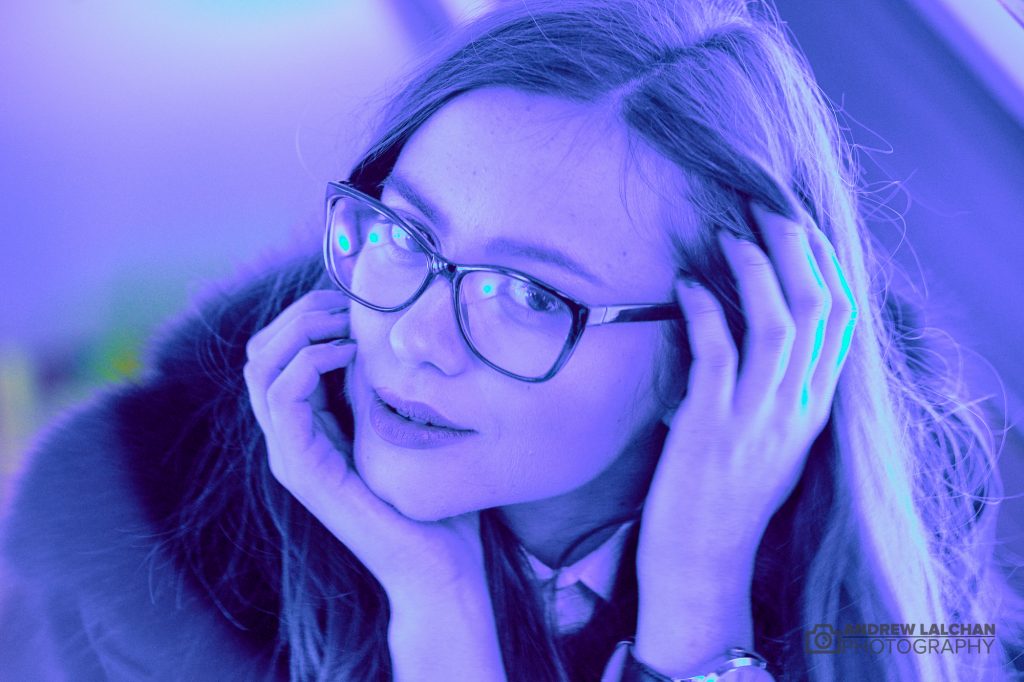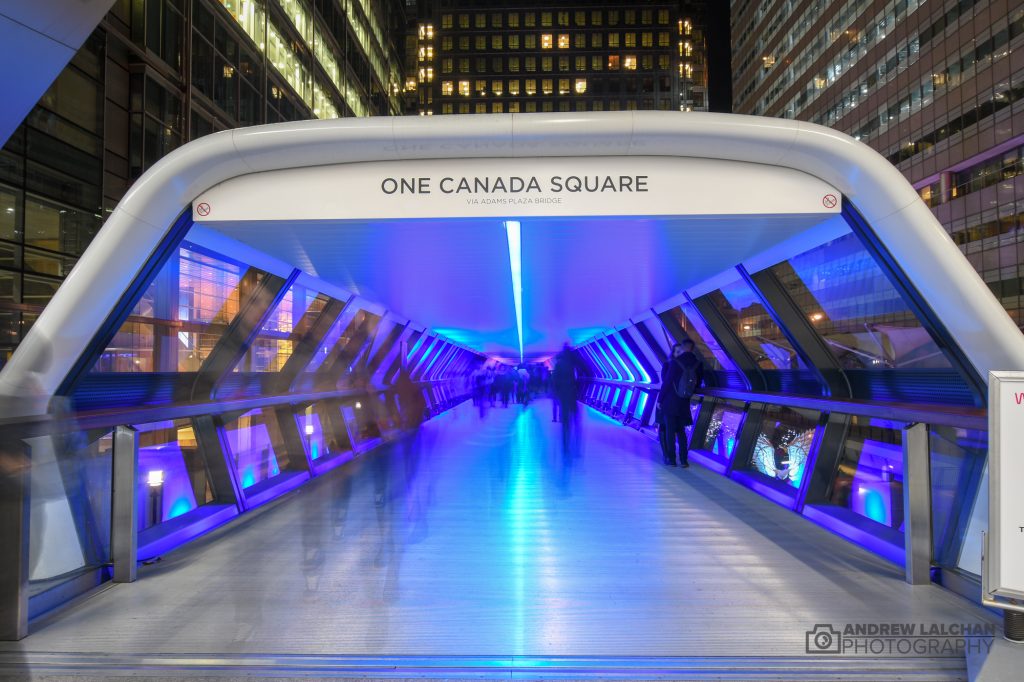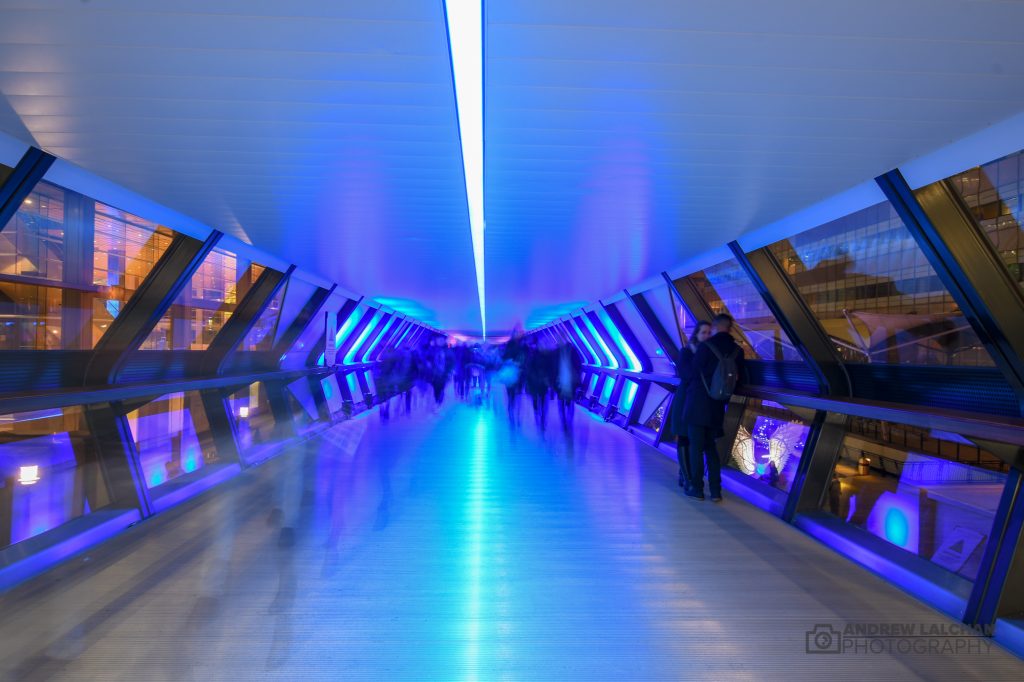 SUBMERGENCE BY SQUIDSOUP, MONTGOMERY SQUARE
Over 24,000 hanging LED lights dancing with the music, where the viewer is immersed into a world where the physical and virtual worlds collide. This was my favourite part of Winter Lights this year, video coming soon of this.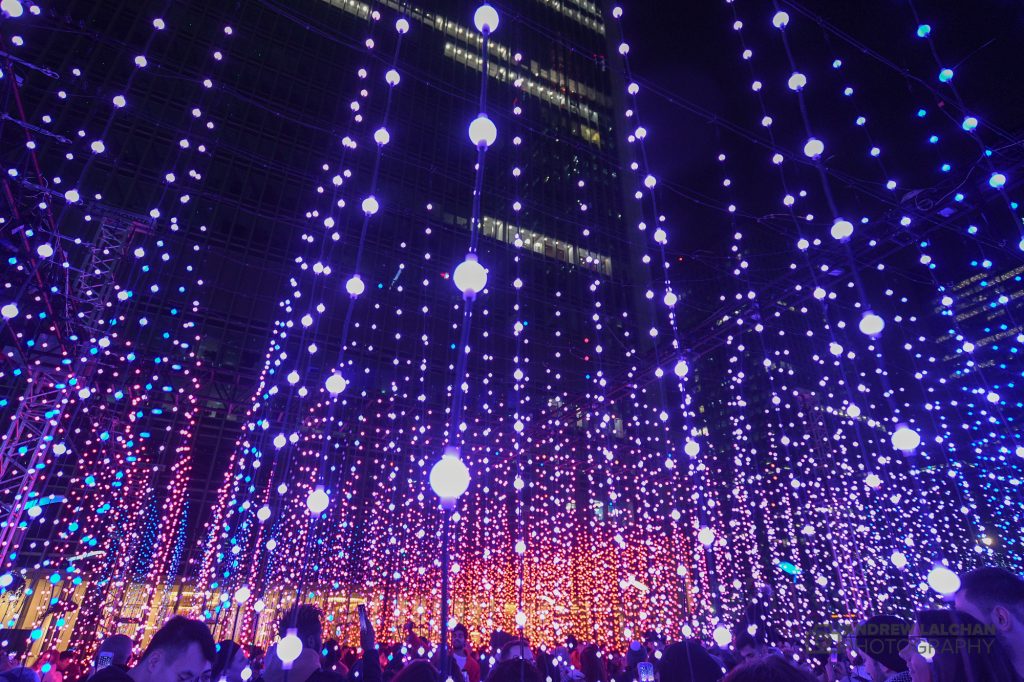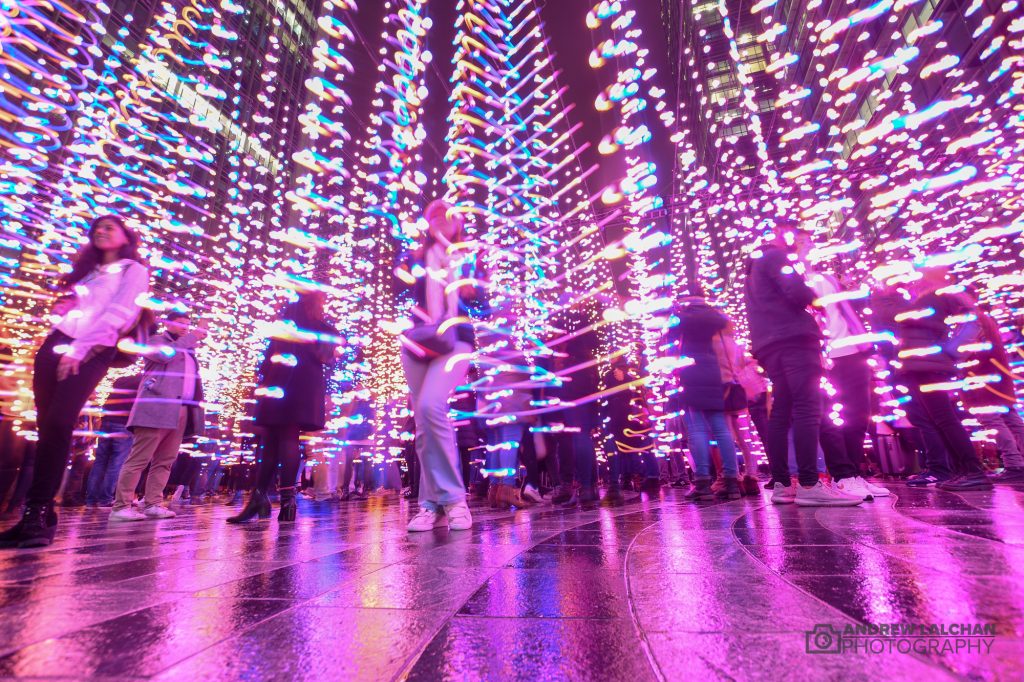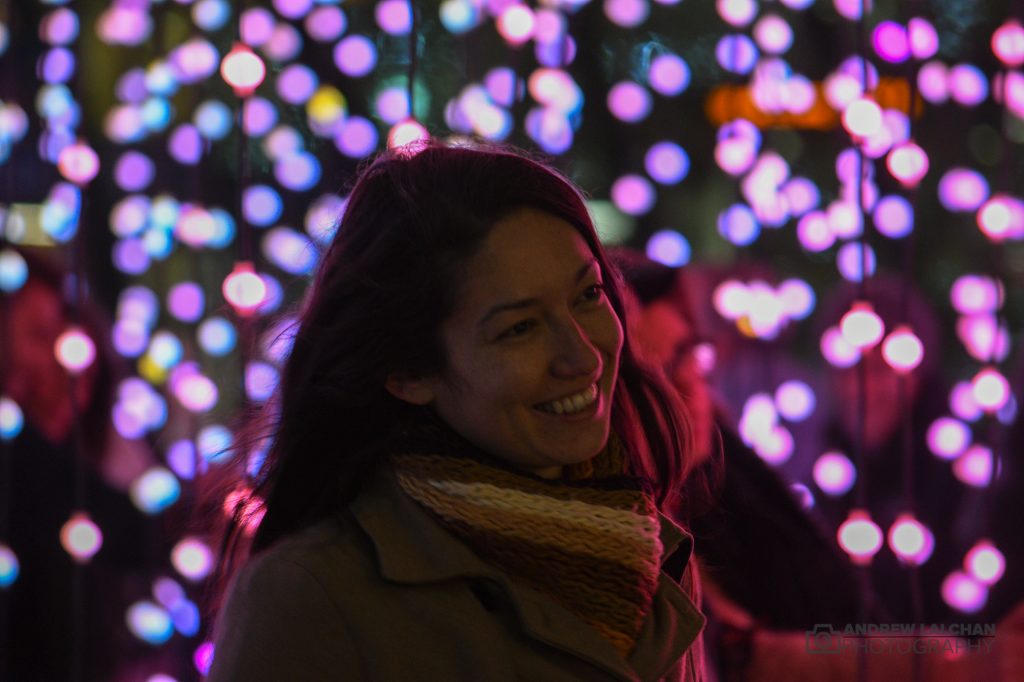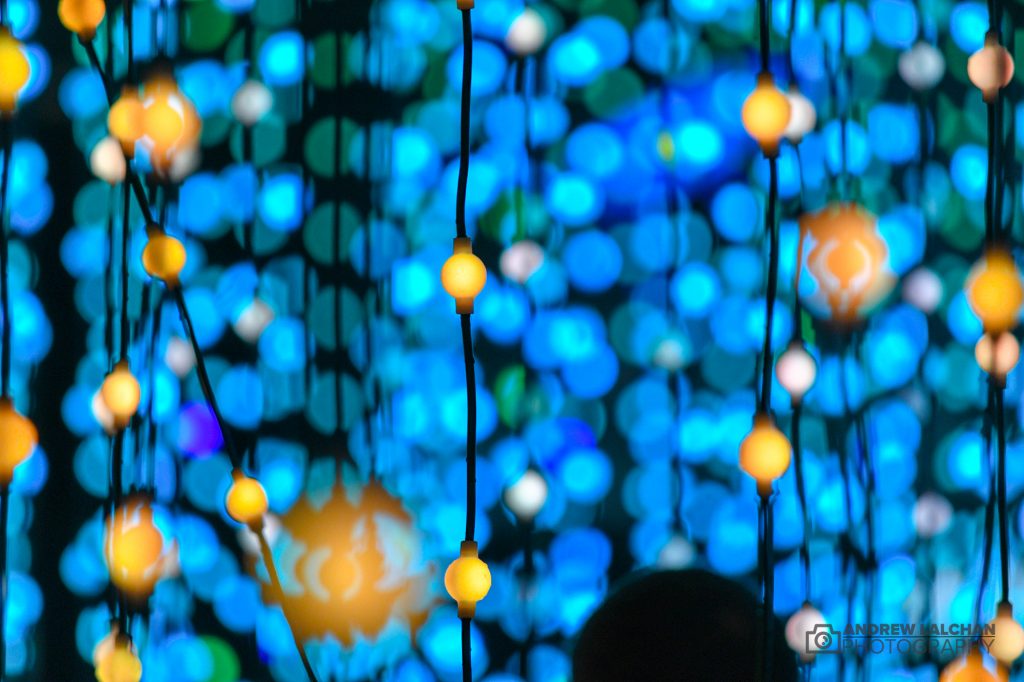 FLOW BY SQUIDSOUP, JUBILEE PARK
Flow is a series of explorations using dynamically controlled points of light to visualise the flow of energy, data and objects. The piece is inspired by the myriad of cultural references to energy and flow patterns, from Aboriginal Dreamtime paintings to Japanese wave and ripple designs.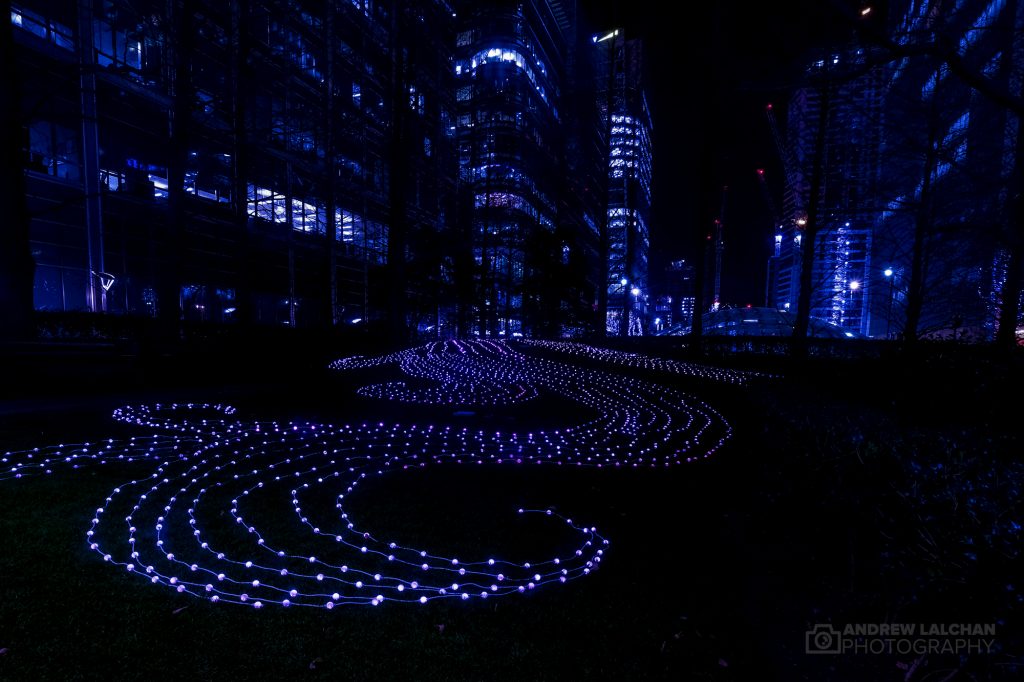 ANGELS OF FREEDOM BY OGE COLLECTIVE, JUBILEE PLACE
Step inside and become a light angel! These beautiful illuminated wings travel around the world, connecting people by allowing everyone to become an angel in their own way.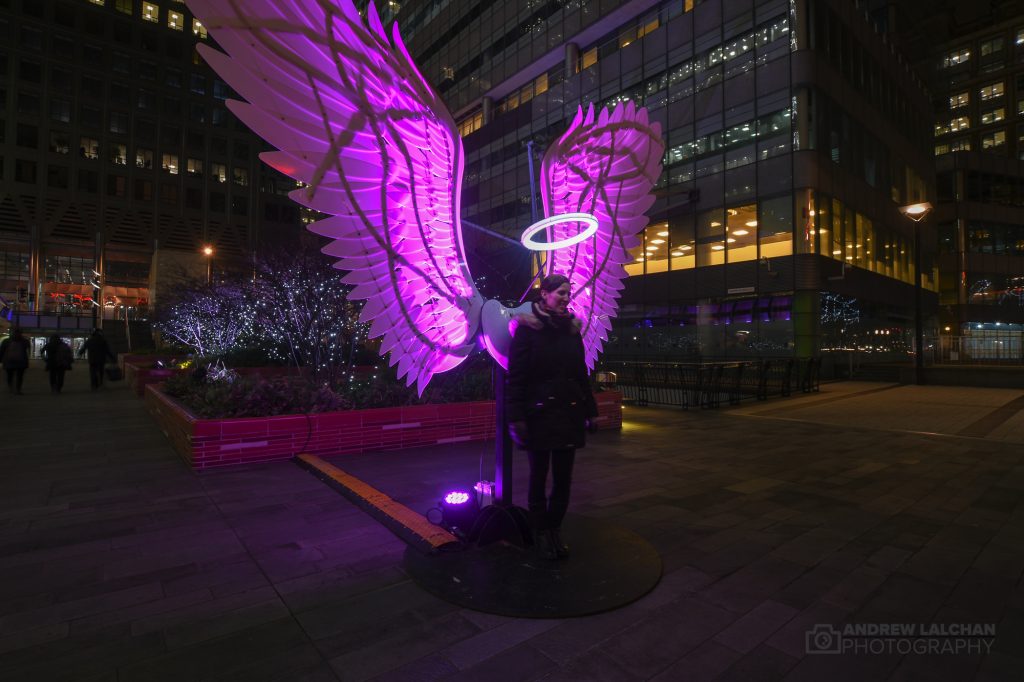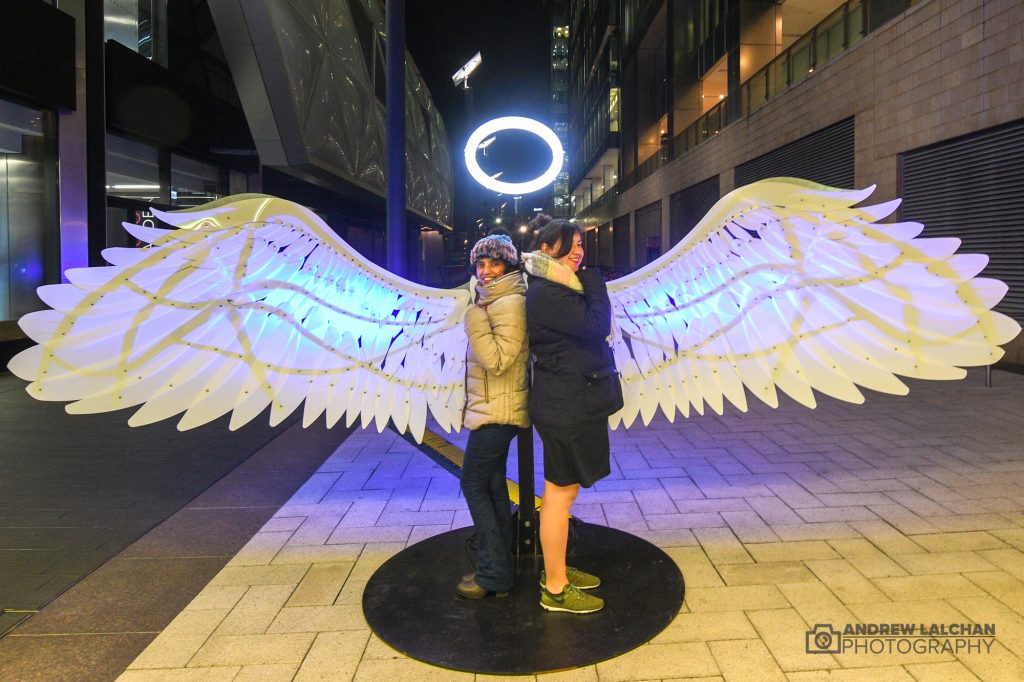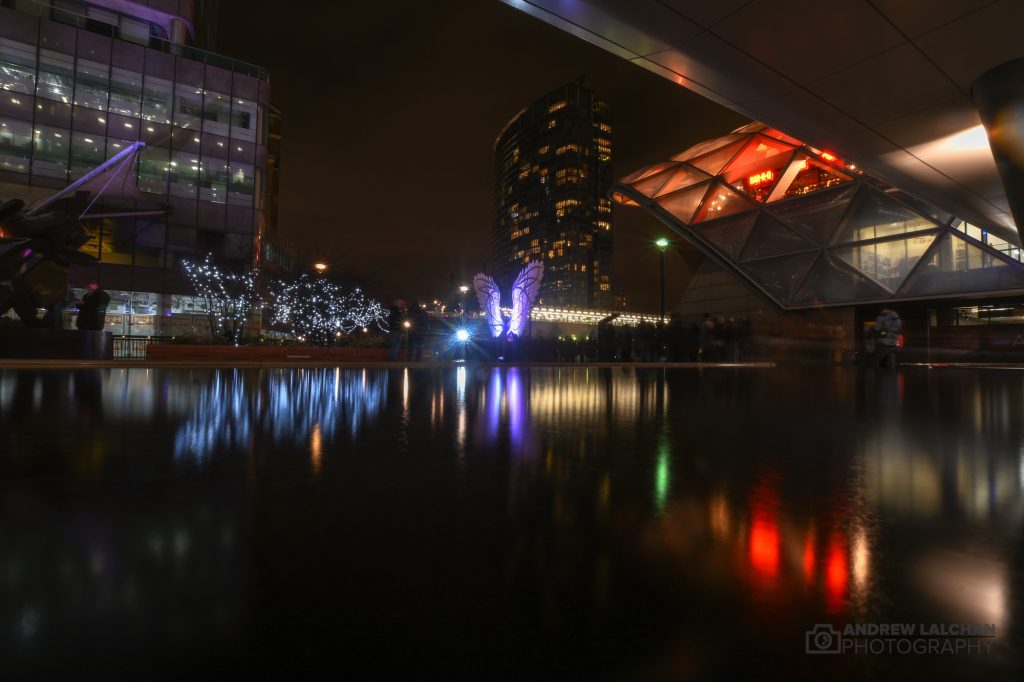 AURA BY RONAN DEVLIN, NORTH DOCK, ADAMS PLAZA
Aura creates a stunning spectacle on the water by combining art and technology. Camera sensors capture participant's form and feelings and mirror them in real time onto a giant water spray in the dock.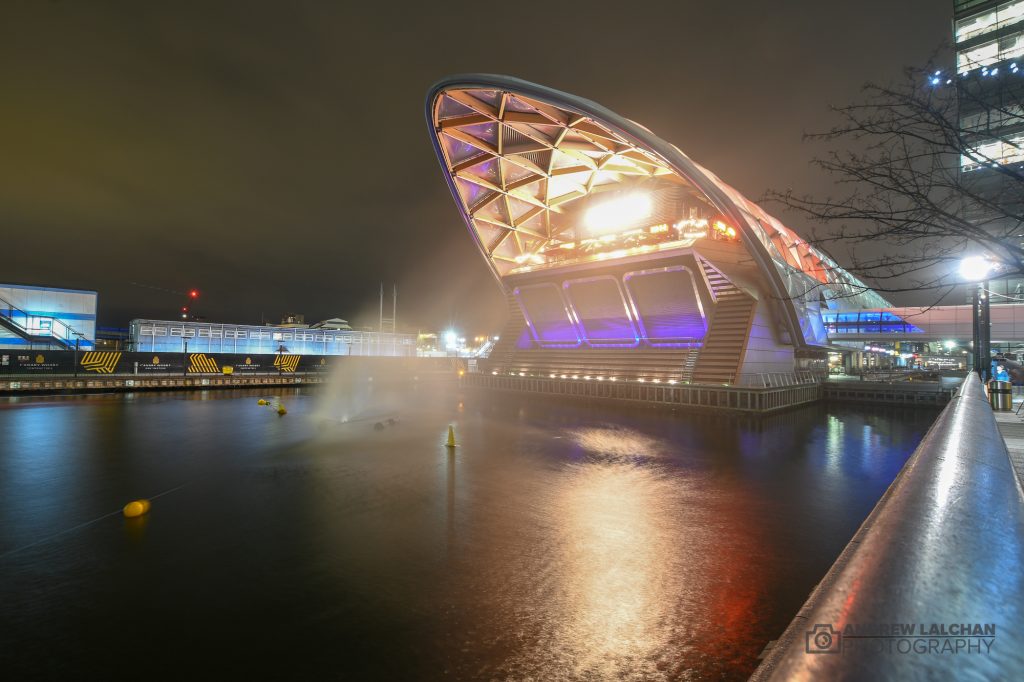 VENA LUMEN BY FONTYS VENA LUMEN TEAM, CROSSRAIL PLACE ROOF GARDEN
Vena Lumen means pulsing light. Take a seat on this stunning bench, place your hand on the sensor and watch it transform your heartbeat into dancing light. The light illustrates the beauty of two lives colliding and joining together to become one with each other.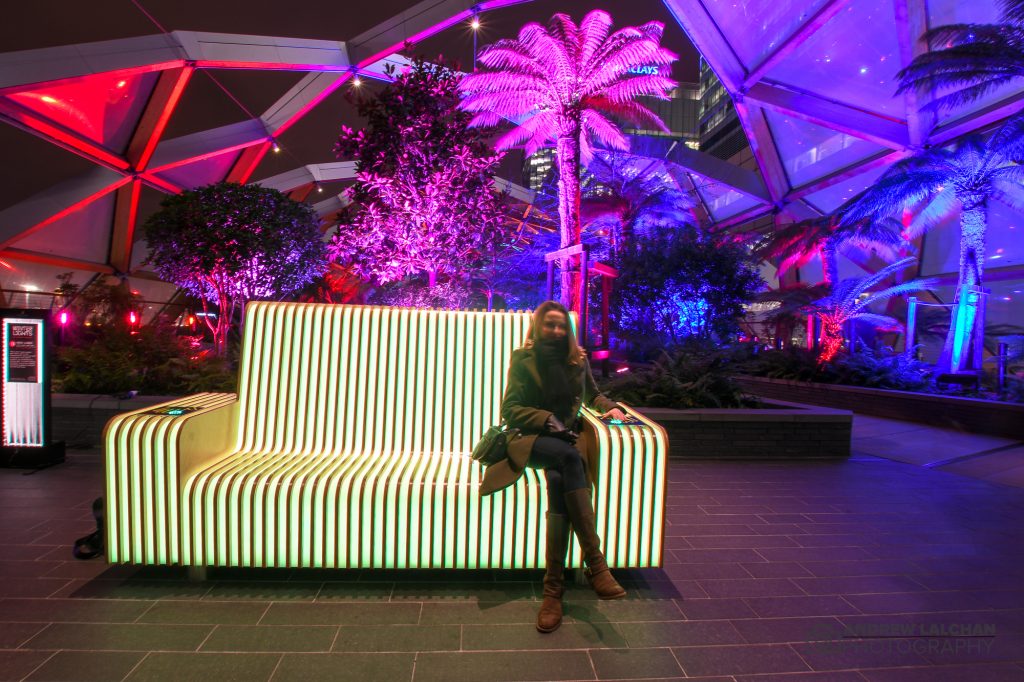 CABOT SQUARE FOUNTAIN
Synchronised fountains to various music tracks, this was well done but not good when windy as the water sprays everywhere. Video to come of this, especially liked the starwars music 🙂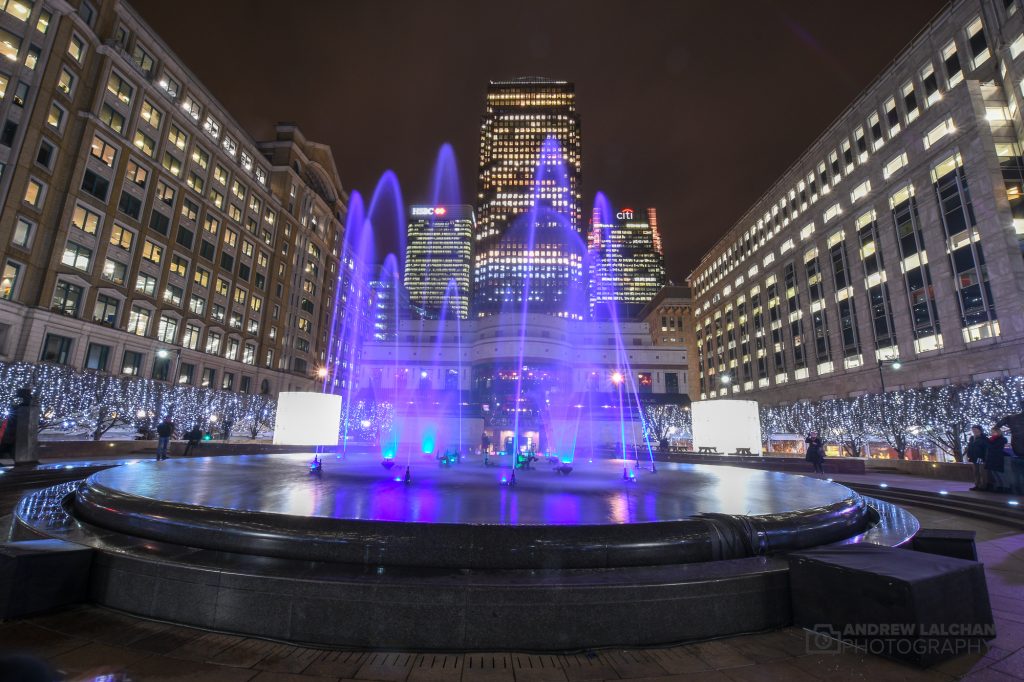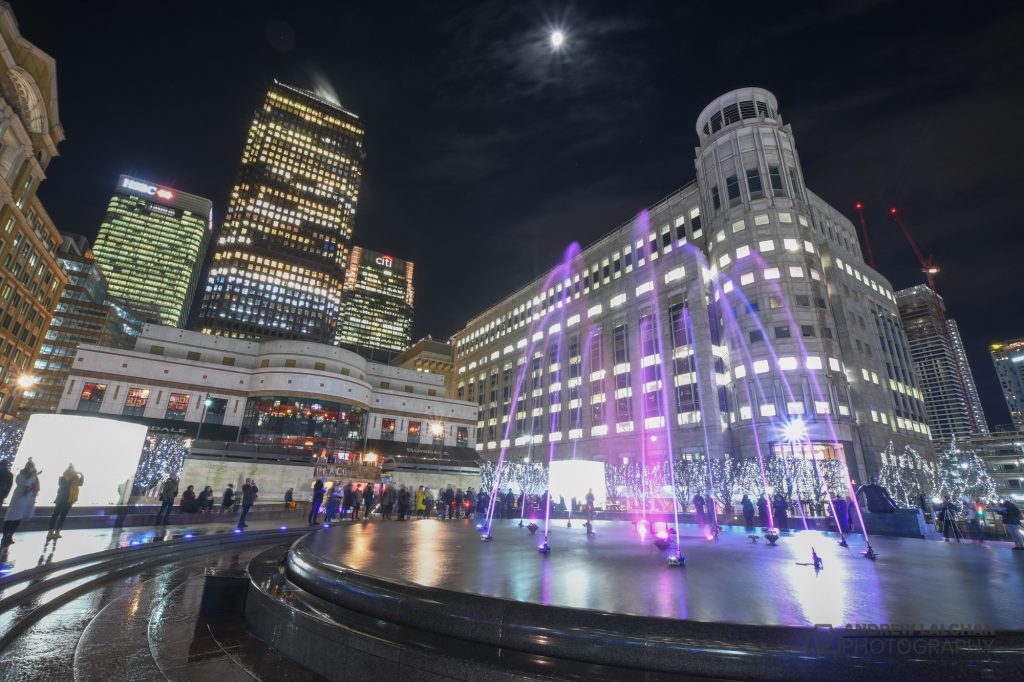 More photographs can be found on my Flickr which is on the links below, leave any comments on what you thought of the Winter Lights at Canary Wharf on the form below.
Many thanks for reading and looking at my pictures, subscribe to my newsletter for the latest events in and around London / Watford.
Links
Flickr – https://www.flickr.com/photos/alalchan/albums/72157705863813794
Instagram – http://www.instagram.com/alalchan
Canary Wharf London – https://canarywharf.com/arts-events/events/winter-lights-2019
London4all Meetup – https://www.meetup.com/LONDON4ALL/
Watford Photography Meetup – https://www.meetup.com/Watford-Photography-Meetup/