A wonderful new Van Gogh exhibition opens in London on the 27th March till 11th August 2019 at Tate Britain. With 45 pieces of his work, the exhibition explores his life in London where he lived between 1873 to 1876 and how he influenced lots of British artists like Francis Bacon & David Bomberg.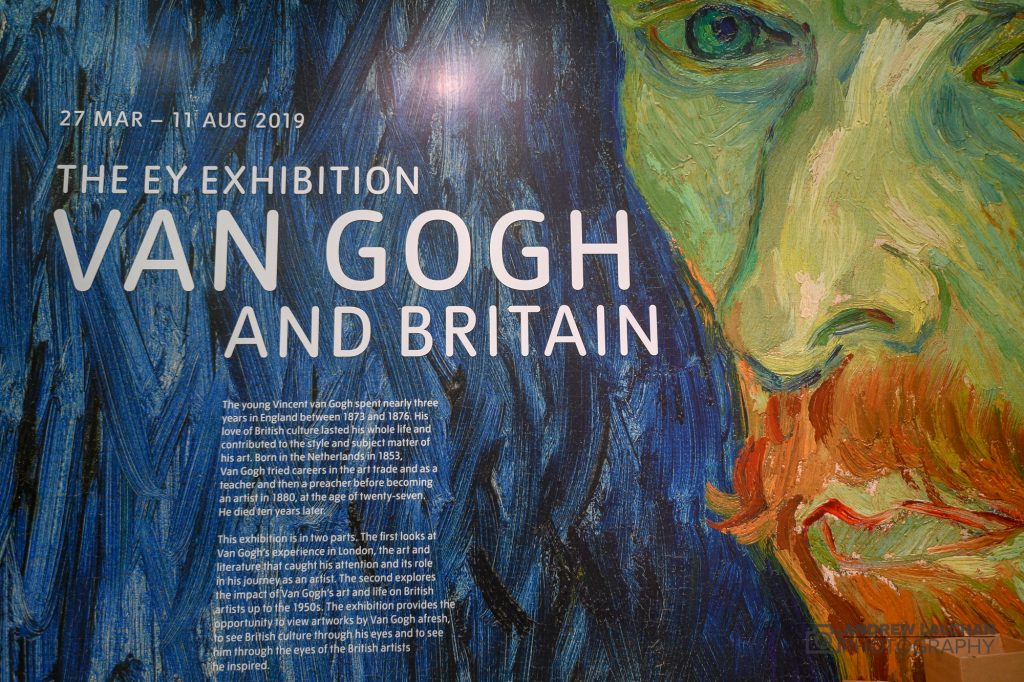 This exhibition called Van Gogh and Britain is sure to be sold out quickly and it immerses you into the life of Van Gogh, I had the pleasure to preview the artwork that will be on display. Be sure to snap your tickets up to enjoy his work for yourself on the link below. The exhibition is in two parts and looks at his early life in Britain and the explores his impact on the life of British artists up to the 1950s.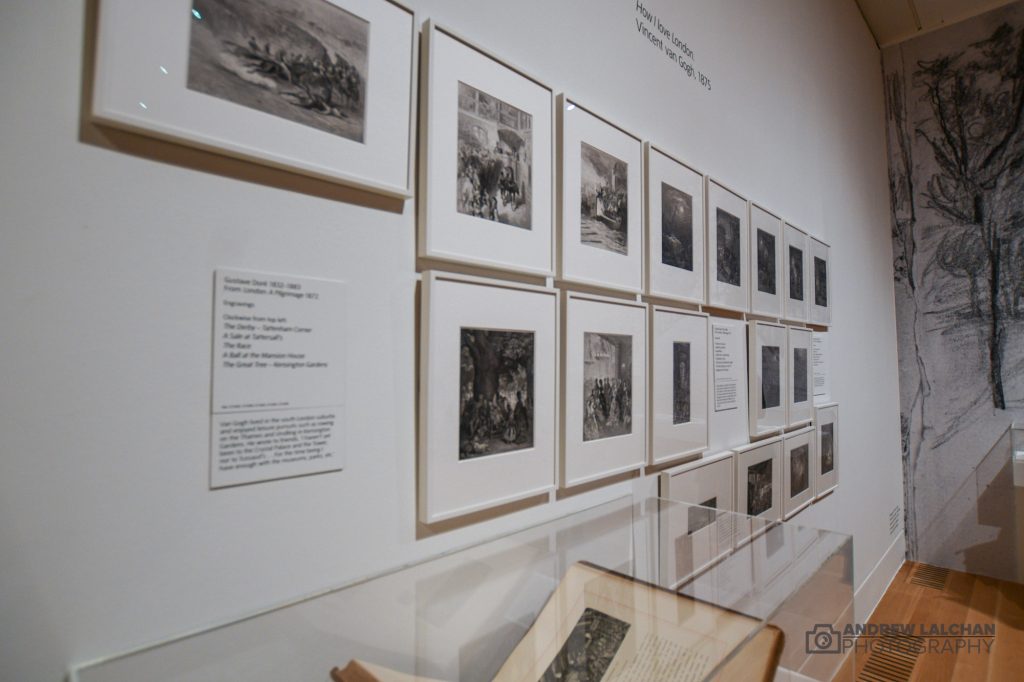 This is the largest collection of his paintings in the UK in one place for over 10 years. Some of his most famous works have been brought together from around the world which include Shoes, Starry Night on the Rhône, L'Arlésienne, and two works he made while a patient at the Saint-Paul Asylum, At Eternity's Gate and Prisoners Exercising. They will be joined by the very rarely lent Sunflowers from London's National Gallery.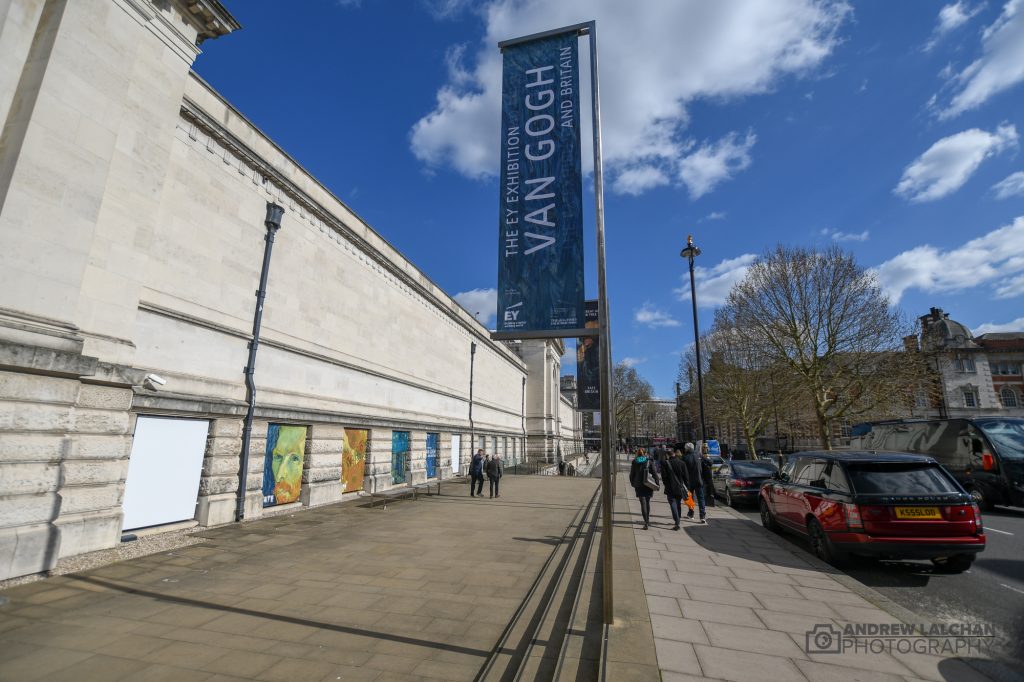 10 interesting facts about Vincent Van Gogh that you might not have known about him
He was born in 1853 in Holland.
Lived in Stockwell, London when he was 20 years old and worked as an art dealer.
In April 1876 he was a supply teacher at a Ramsgate School, it was an unpaid role.
In August 1885 his work was exhibited for the first time in shop windows of the dealer Leurs in The Hague.
Whilst in Arles (1888 – 1889), France this was van Gogh most prolific periods, with 200 paintings and 100 watercolours & drawings.
He lived in Arles, South France where he painted his famous Sunflowers work.
Van Gogh cut off his own ear after an acute mental breakdown
Sad that he made no money from painting while he was alive and committed suicide when he was 37 because of poverty & mental illness. He shot himself in the chest in a wheat field that he was painting.
He created 2100 pieces of artwork in his life, 860 were oil paintings. Van Gogh completed two paintings of Daubigny's Garden, one of which is likely his final work. He created 43 self-portraits.
His paintings are now the most expensive sold at auctions in the world.
Who is Vincent van Gogh
A very much misunderstood artist at the time of his life, like many artists their claim to fame is many years after their death.
He was born on 30 March 1853 in Groot-Zundert, Holland to a middle-class family. In his early years, he was very studious and a thoughtful child, his mother encouraged him to draw from an early age. But he was unhappy as a child and he later described his childhood as cold and sterile. His adult life started off as an art dealer and jumped around to various jobs. He trained to become a minister of the church but it didn't work out for him.
More on his life will be added with a video of a tour.
I very much like his style of painting and his interpretation of how he saw the world. He is my 2nd favourite artist after Salvador Dali.
Photographs of the Exhibition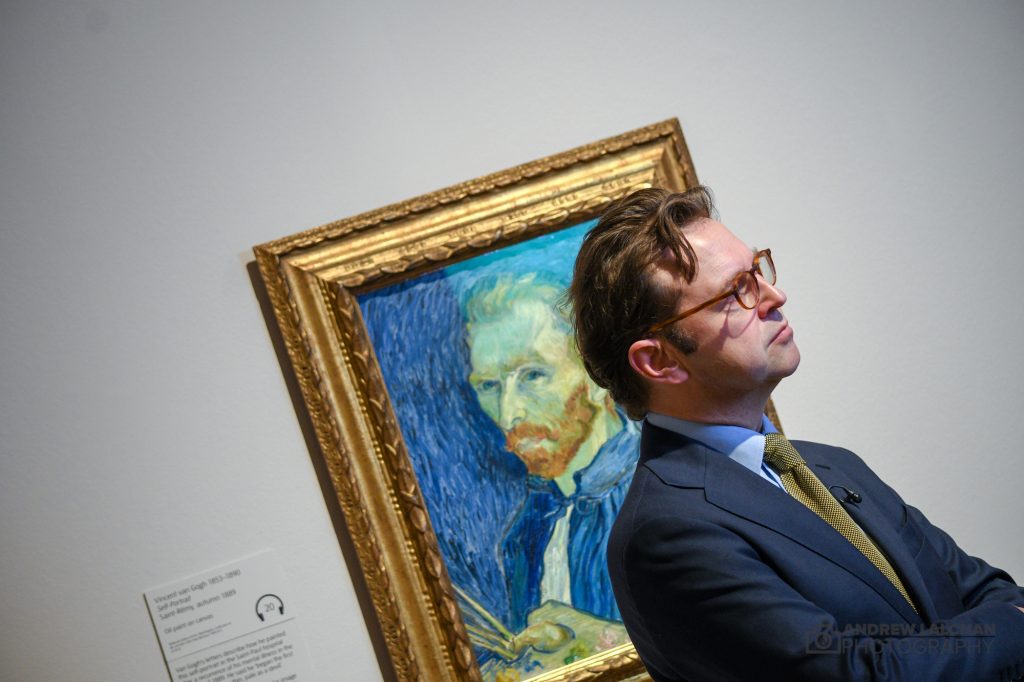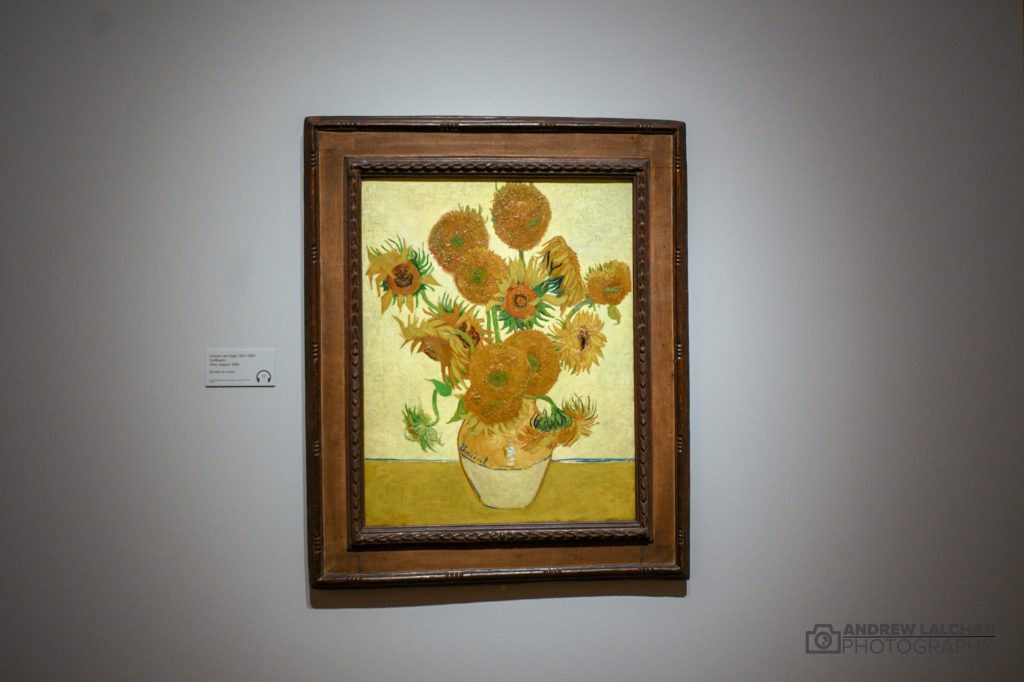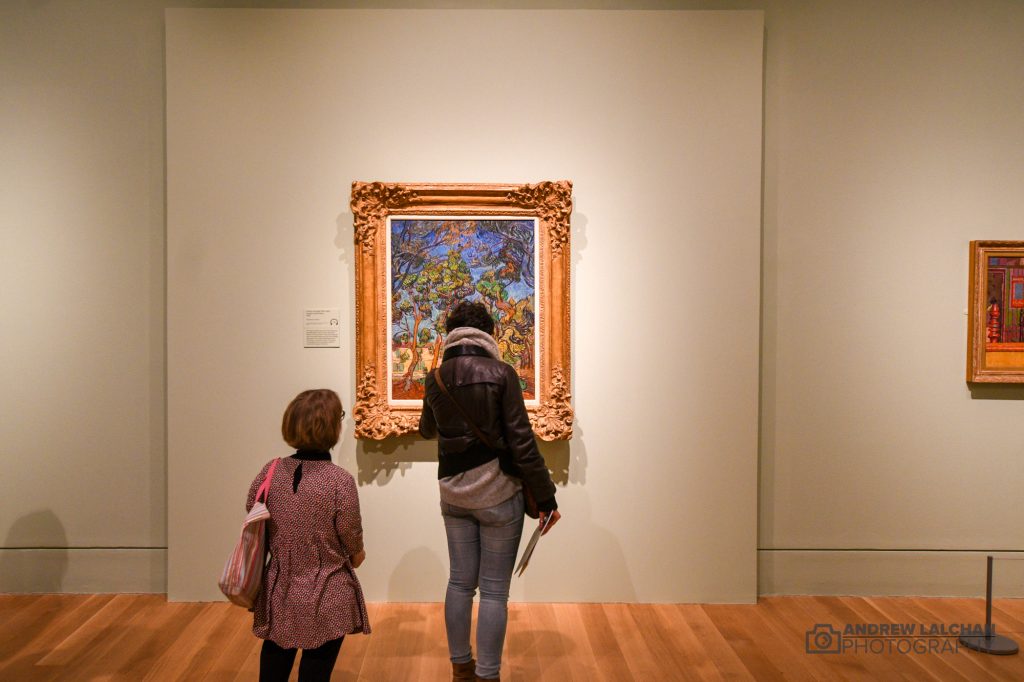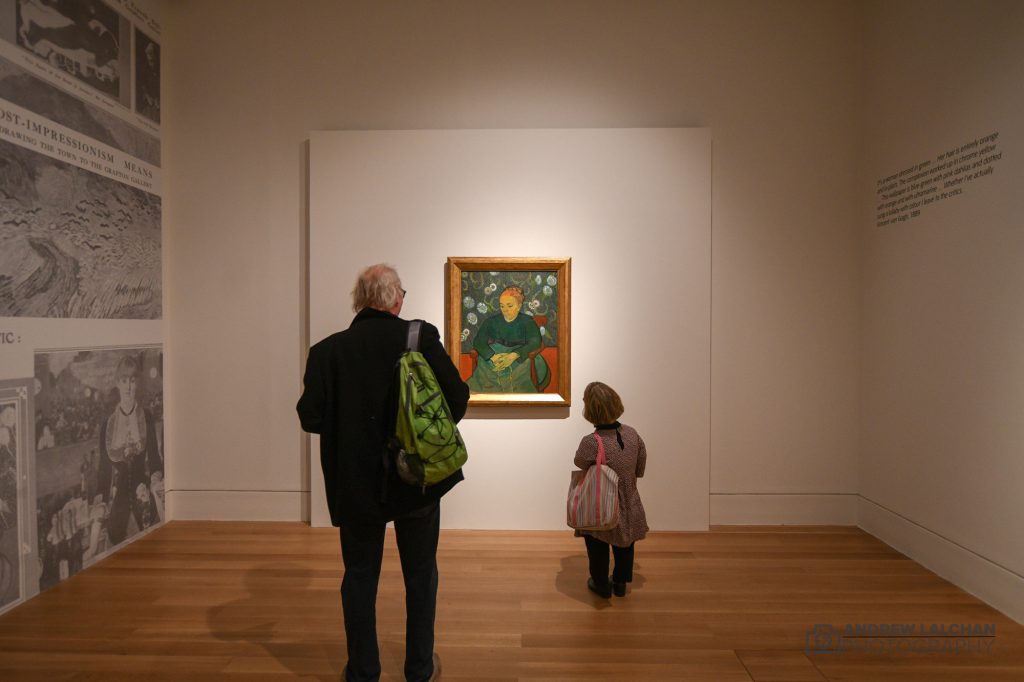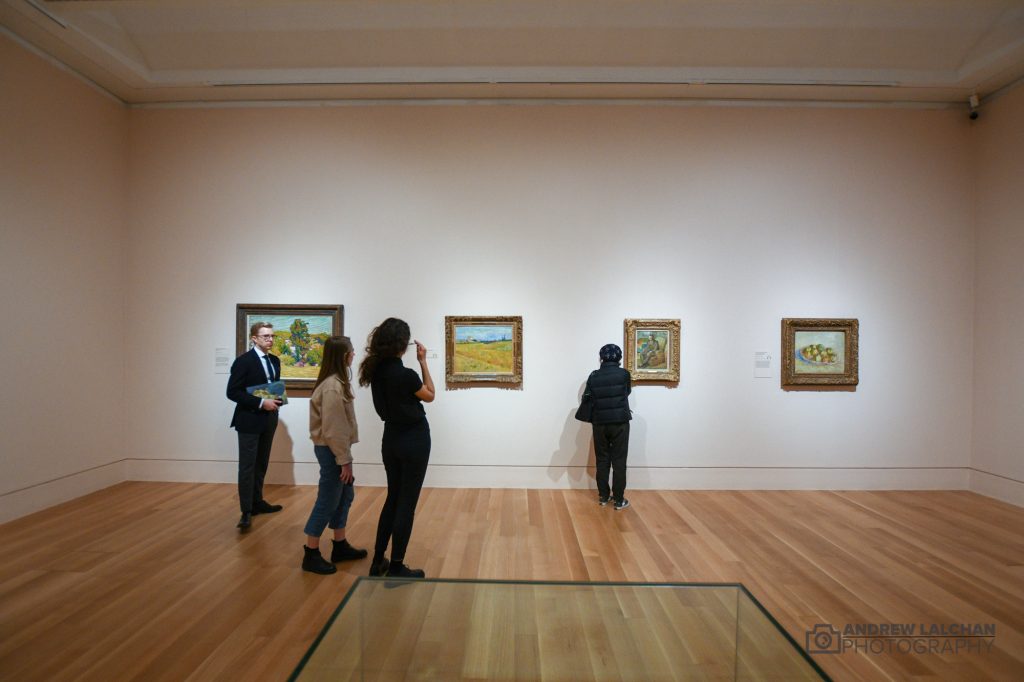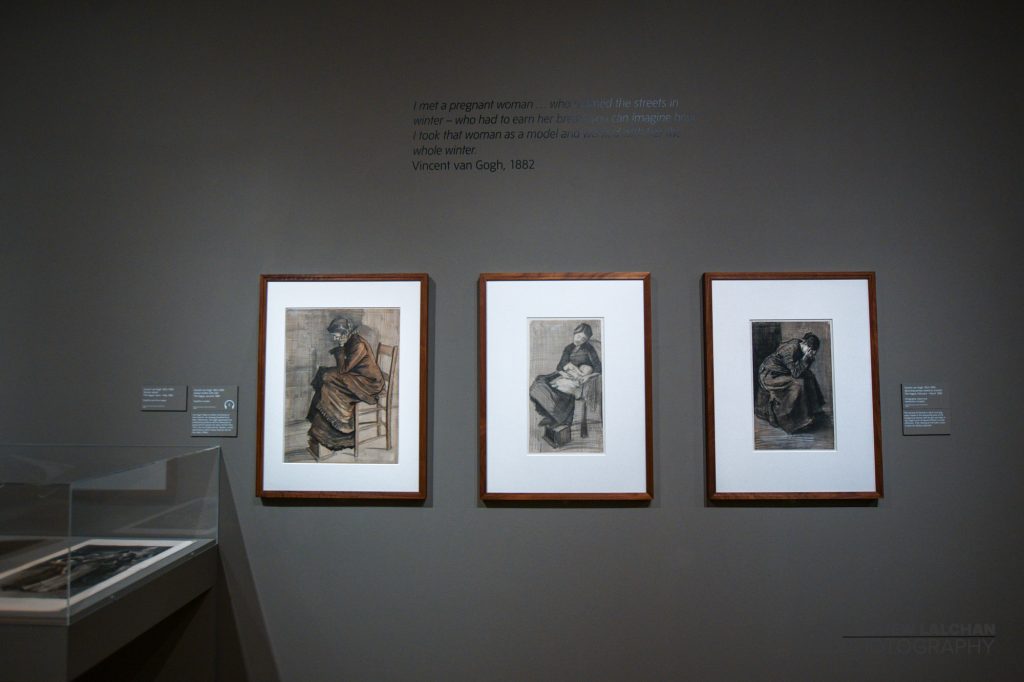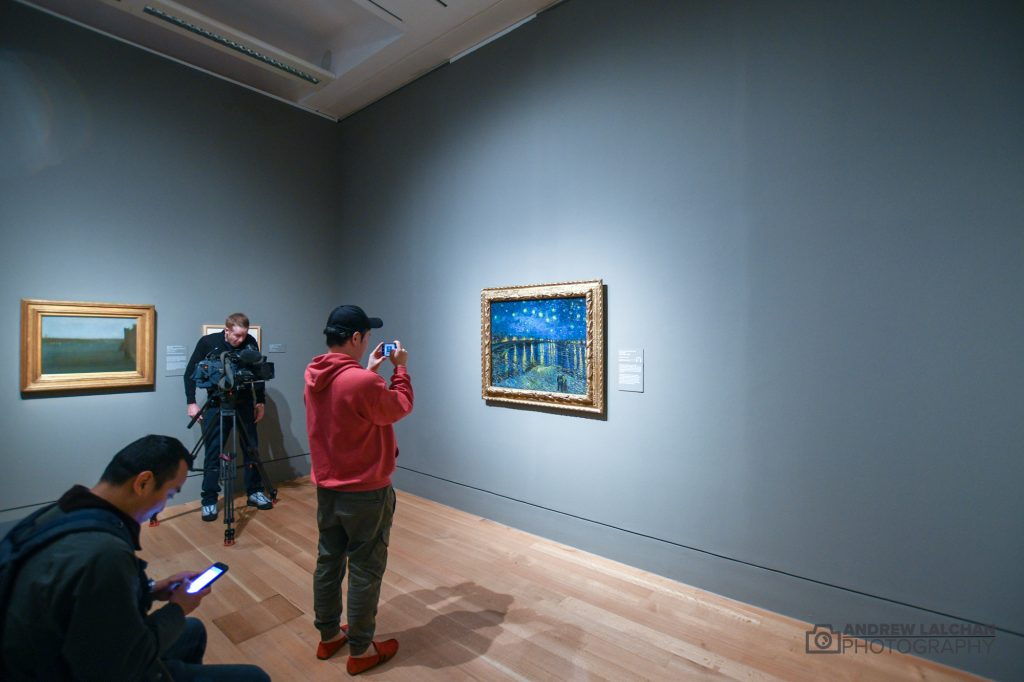 More photographs can be found on the Flickr link below, if you went to the exhibition or love Van Gogh, leave a comment below. What is your favourite painting that he painted?
How to get there?
The closest tube station is Pimlico which is on the Victoria underground line, Tate Britain is only a short walk of 10min from the station.
Links
Instagram – http://www.instagram.com/alalchan
Flickr – https://www.flickr.com/photos/alalchan/albums/72157704247338262
Tate Britain – https://www.tate.org.uk/whats-on/tate-britain/exhibition/ey-exhibition-van-gogh-and-britain