Simple and elegant is my first impression of the new Serpentine Pavilion. It will be open to the public on the 15th June 2018 until 7th October 2018. This years architect is Frida Escobedo, who is from Mexico and is one of the youngest commissioned to design the Pavilion.
Frida Escobedo
Frida Escobedo (b. 1979, Mexico City) is only the 2nd woman to be commissioned to design the Serpentine Pavilion, she is 38 years old and has her own architectural practice (since 2006) in Mexico. She is celebrated for creating dynamic projects which re-utilise urban spaces.  Frida has built a wide variety of design projects from housing and community centres to hotels and galleries. Her designs have been featured at the Venice Architecture Biennale (2012 and 2014), the Lisbon Architecture Triennale (2013), and in San Francisco, London and New York. One of her most recent projects is the Stanford University's Graduate School of Business.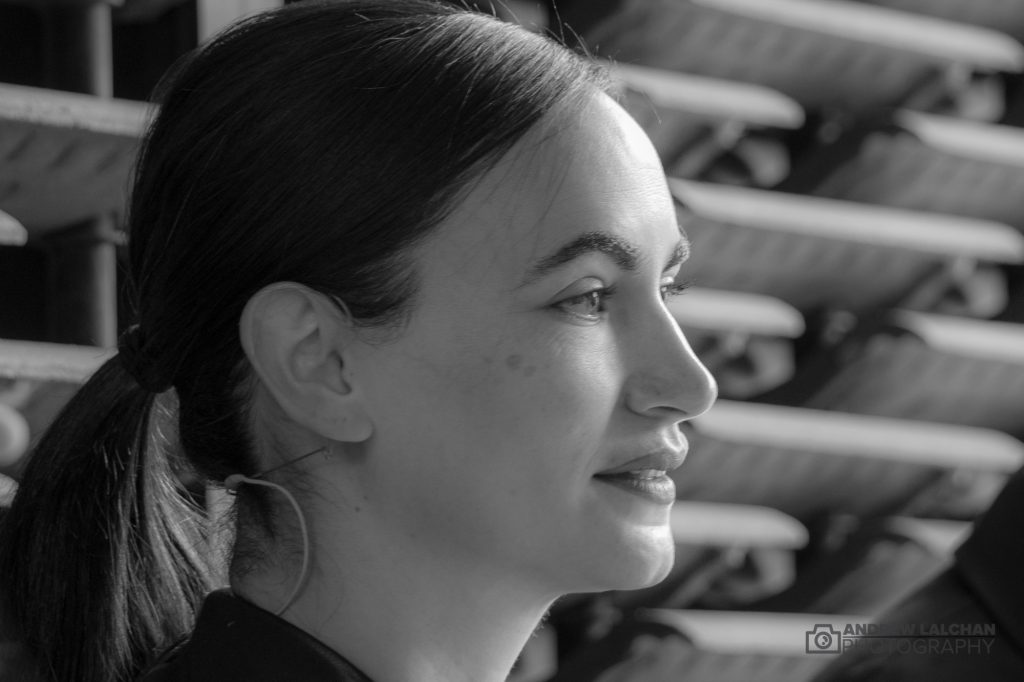 Design of the Pavilion
From its simplicity of only using four materials, the structure is a box enclosing an inner courtyard, which is very popular in Mexican buildings. The walls are made out of concrete waved tiles about 3 foot in length bonded together on a metal skeleton. Opaque walls blend in with the trees beyond and make it feel part of the park.
The inspiration Frida had for the design is with the interplay of light, water and geometry. The angle of the internal walls follow the Greenwich meridian. With the use of water and the reflecting materials of the roof, the atmosphere inside changes with time as you can see from my photographs below. We started off in cloud and then the sun came out reflecting off the surfaces giving a new dynamism to the structure.
Photos from the private view
Below are a selection of photographs, more can be seen on my Flickr account below. Follow the links….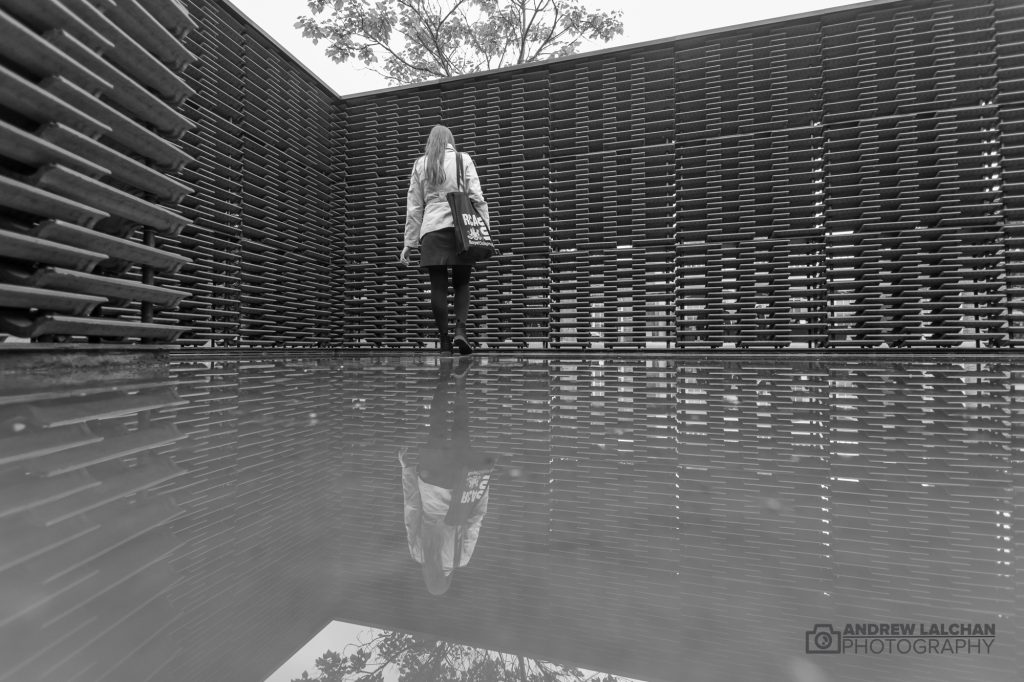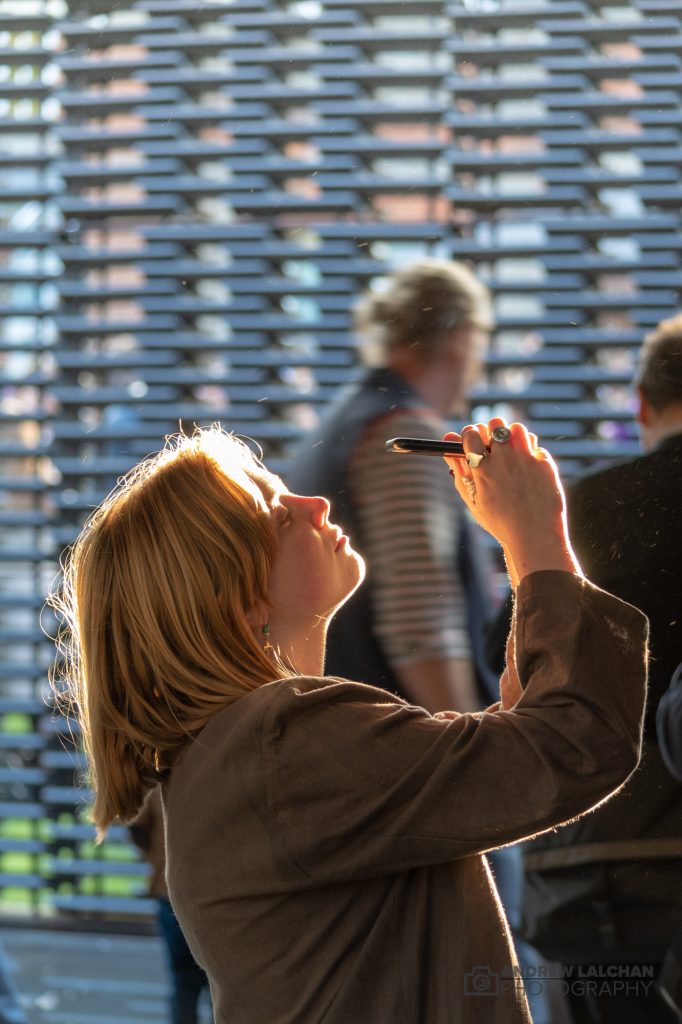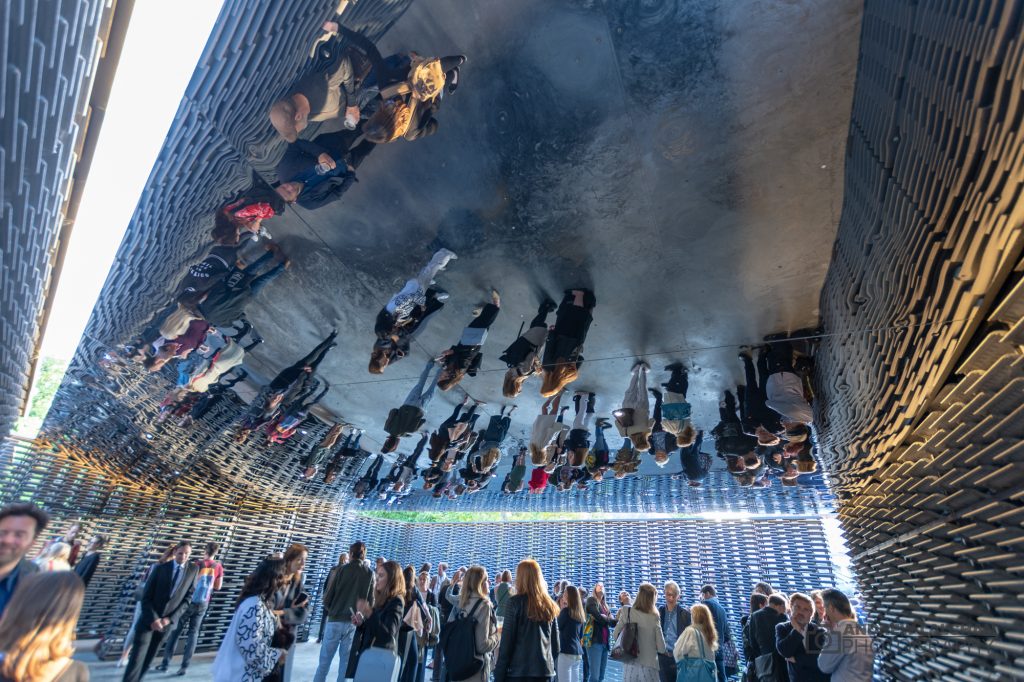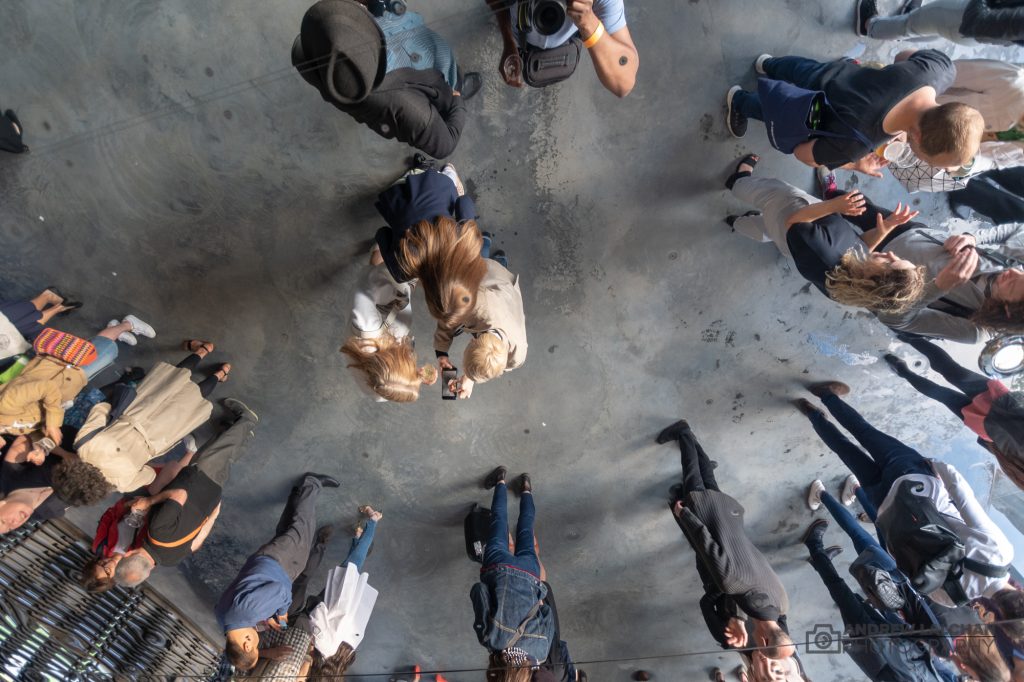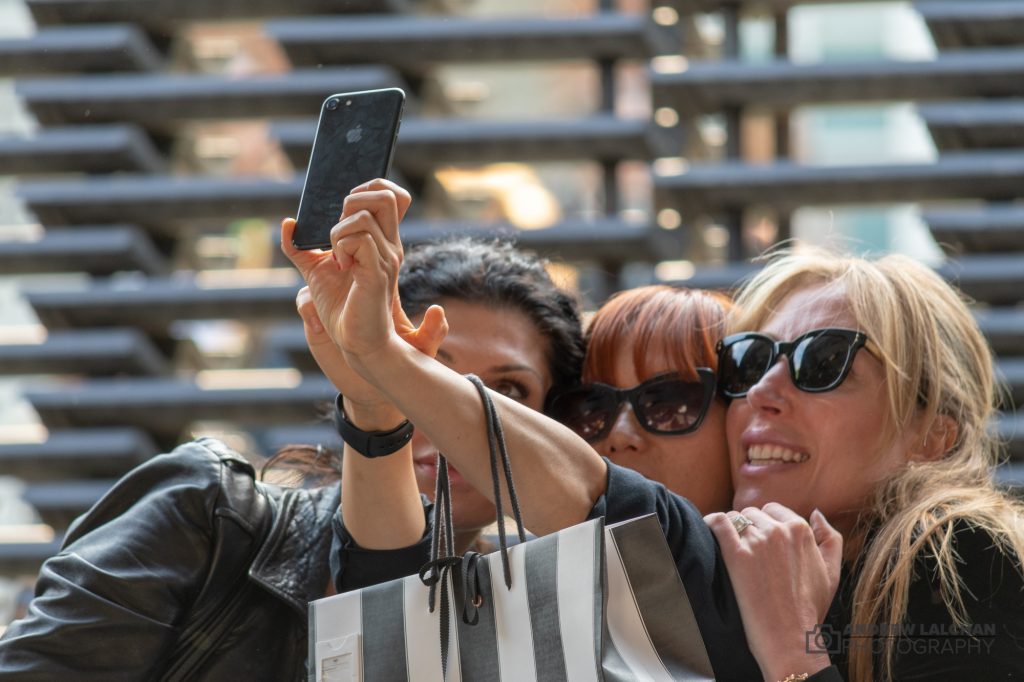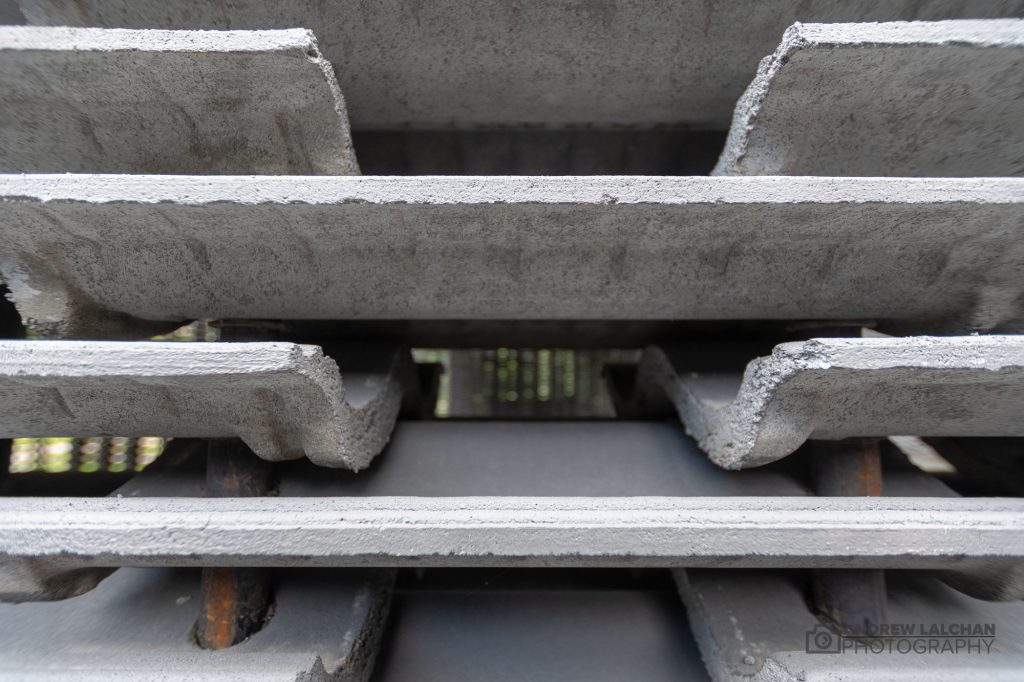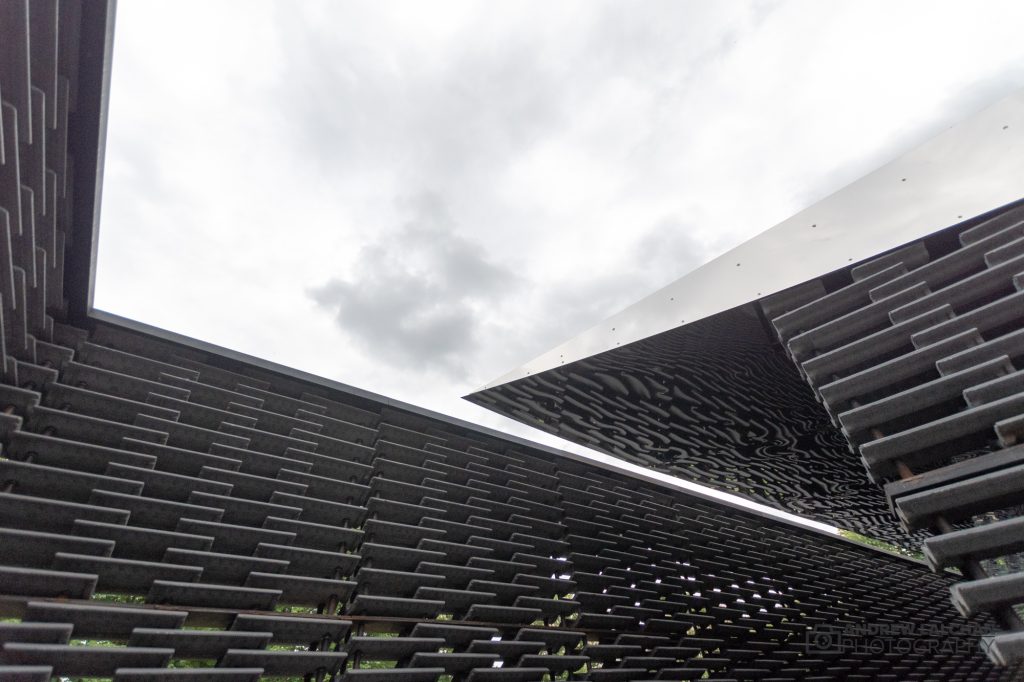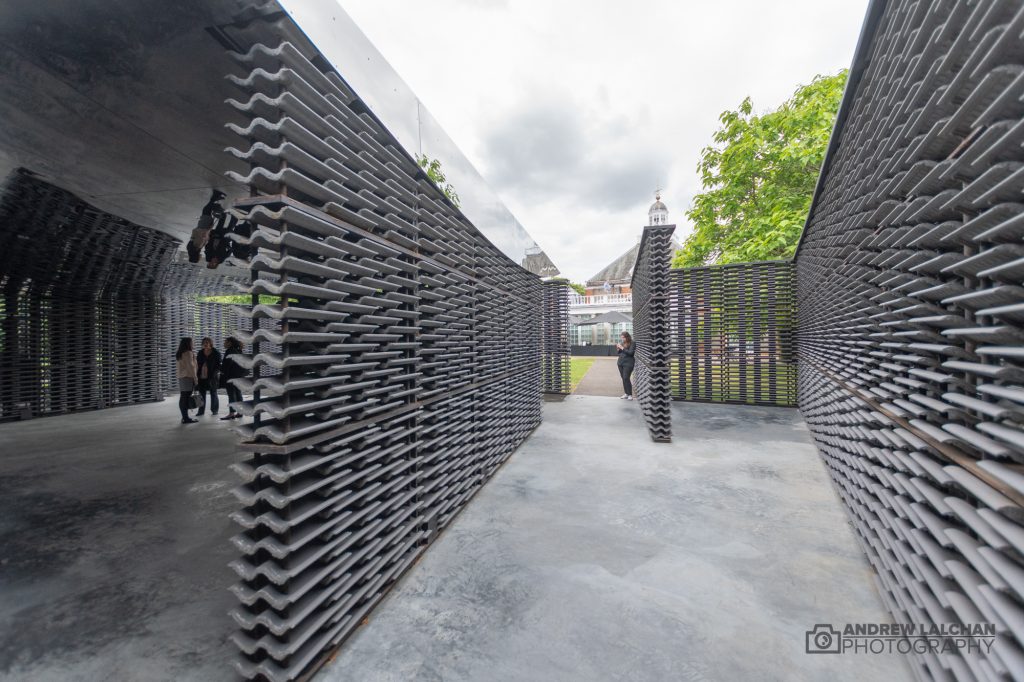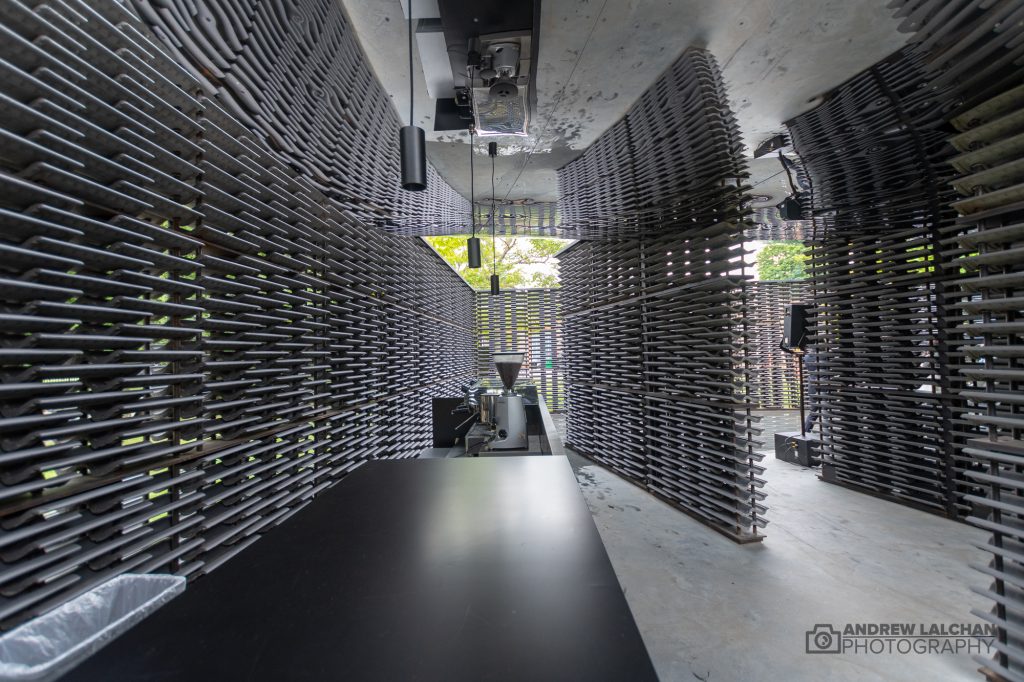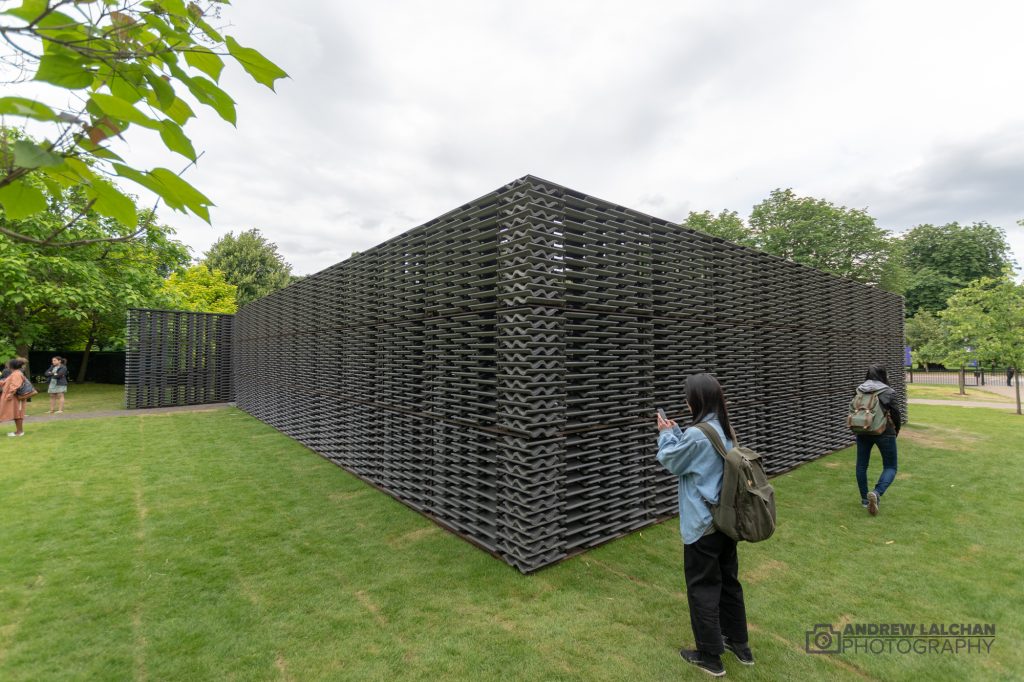 Getting there
Situated at the end of Exhibition Road, the easiest way to get there is from South Kensington underground station, follow the underground pathway (15min) to the far end. It is then only a 5 min walk crossing the Kensington Road. The Serpentine Pavilion 2018 from 15th June, it will be open every day from 10am to 6pm, excluding 18/19 June when it will close, re-opening at 1pm on 20 June.
Feel free to leave your views of the Pavilion below, thanks for reading.
Links
Flickr – httpss://www.flickr.com/photos/alalchan/albums/72157670074448108
Instagram – instagram.com/alalchan
Serpentine Gallery – https://www.serpentinegalleries.org/exhibitions-events/serpentine-pavilion-2018-designed-frida-escobedo