Watford certainly has its abundance of lovely parks and a new one was officially opened on the 11th September 2020 by the Peter Taylor the Mayor of Watford. It has taken a good few years to get to this point from the initial idea by the previous Mayor Dorothy Thornhill to the splendid park we have today.
It caters for all ages and there is something for everyone who wants to remain active. One of the aims is to make Watford a place where sport participation increases.
Skating
The skate park is amazing with plenty of space to practice and to perfect your tricks. Lots of obstacles and ramps on smooth runs plus areas for off-road biking. As you can see from the shots below this is a place designed by skaters. For your bikes, there is an air pump track and also a beginners track near to the cafe.
Due to the COVID restrictions, there are some rules when skating you can find the latest information here.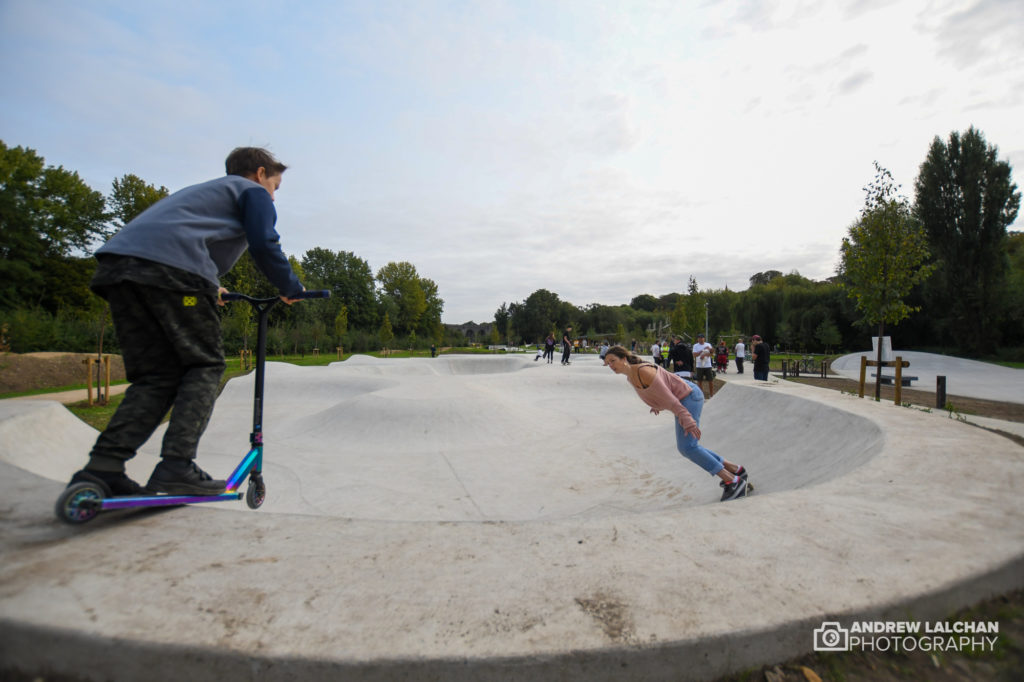 If you don't know how to skate then there are lessons by ABC Skateboarding, you can find out more about the lessons here.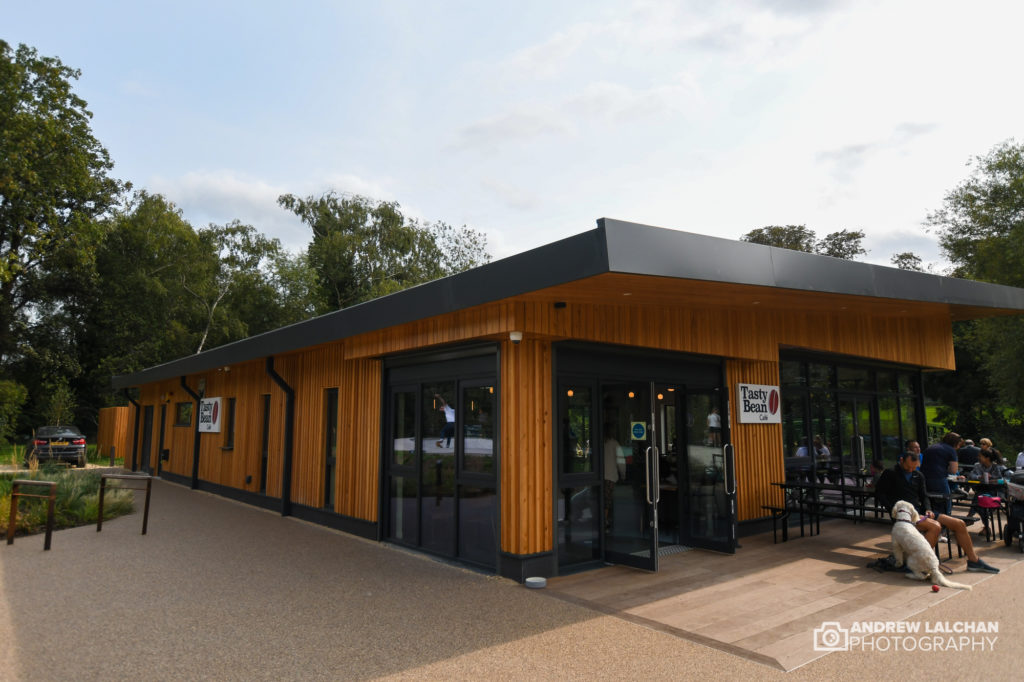 The park contains a cafe called the Tasty Bean cafe which serves locally sourced coffee plus other drinks and food, they also sell alcohol. Due to the COVID restrictions, they have a table service inside and takeaway outside. There are plenty of benches outside to eat and drink. Find out more about the cafe on the Oxhey Activity Park website below.
A Green Flag has been awarded to the Oxhey Activity Park recently and it is one of 12 parks / green spaces in Watford that have gained a record amount of Green flags.
How to get there?
Best way to get there is on foot or cycle, Bushey station is close by (7min) and there is a Beryl bike stop inside the park and a few bays around it. I go there using the Beryl bikes from central Watford and it is straight forward getting there. There are also connections to the National Cycle Route 6 which mainly is cycles paths.
For disabled people there is a small car park which is staffed most of the time.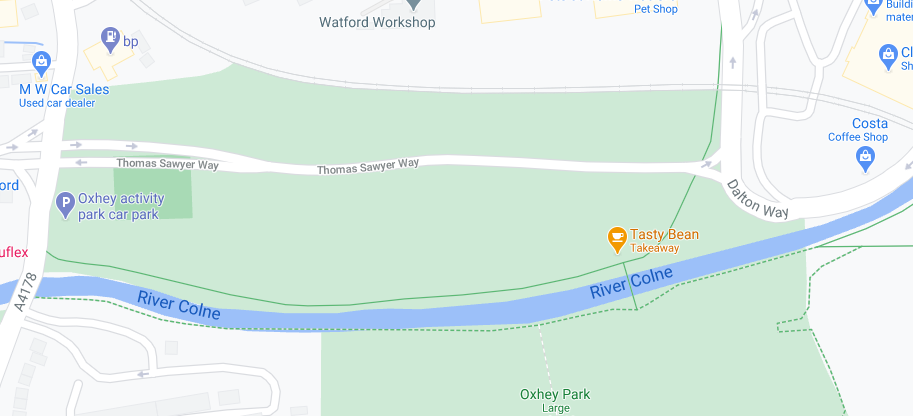 Photographs
Below are some of the photographs I took at the opening of Oxhey Activity Park, with lots more on my Flickr account below.
Look out for some photography workshops in 2021 at the skateboarding park, sign up to the Meetup app to find out when they will be announced.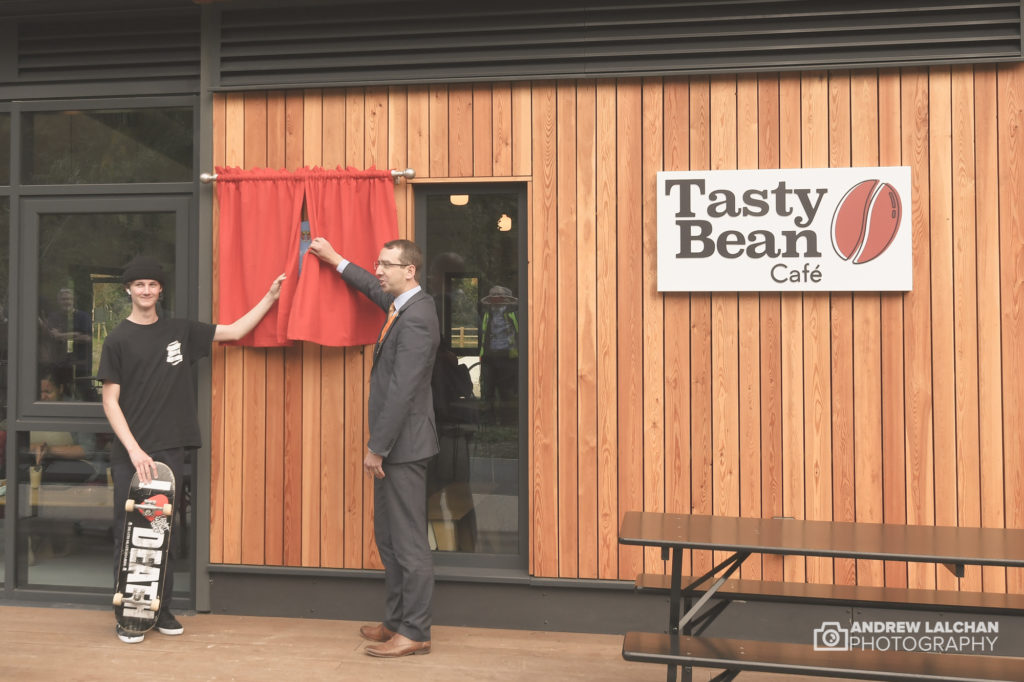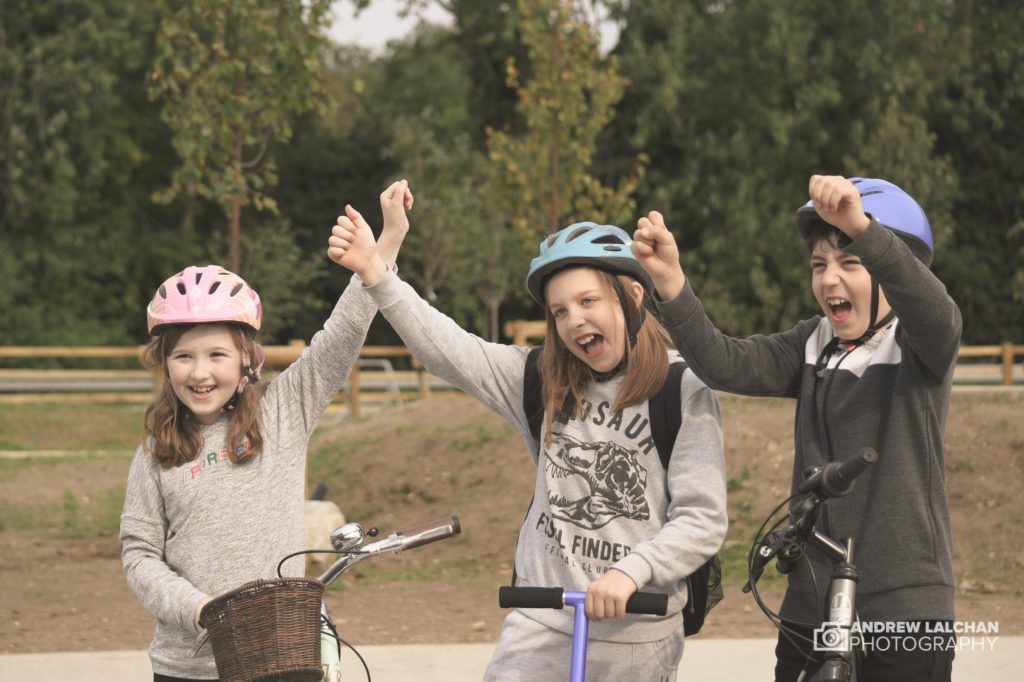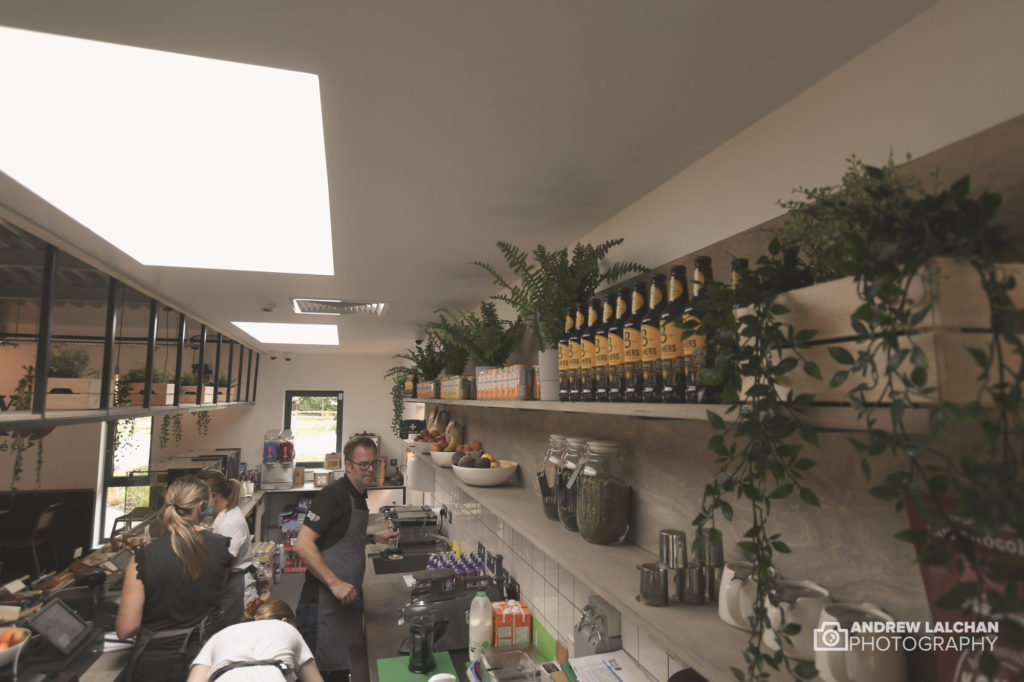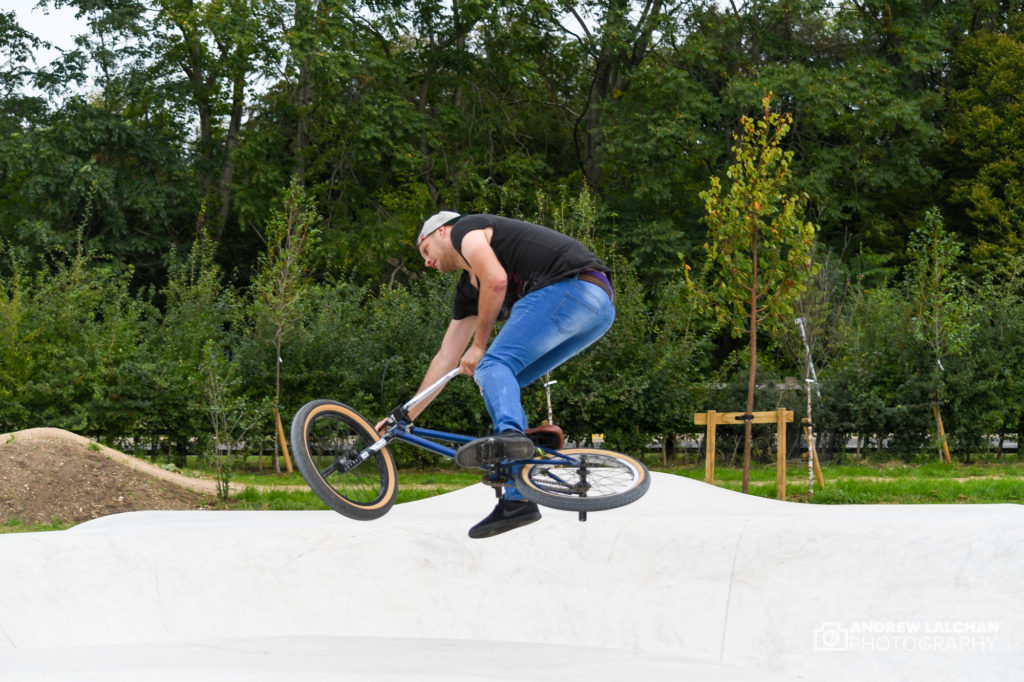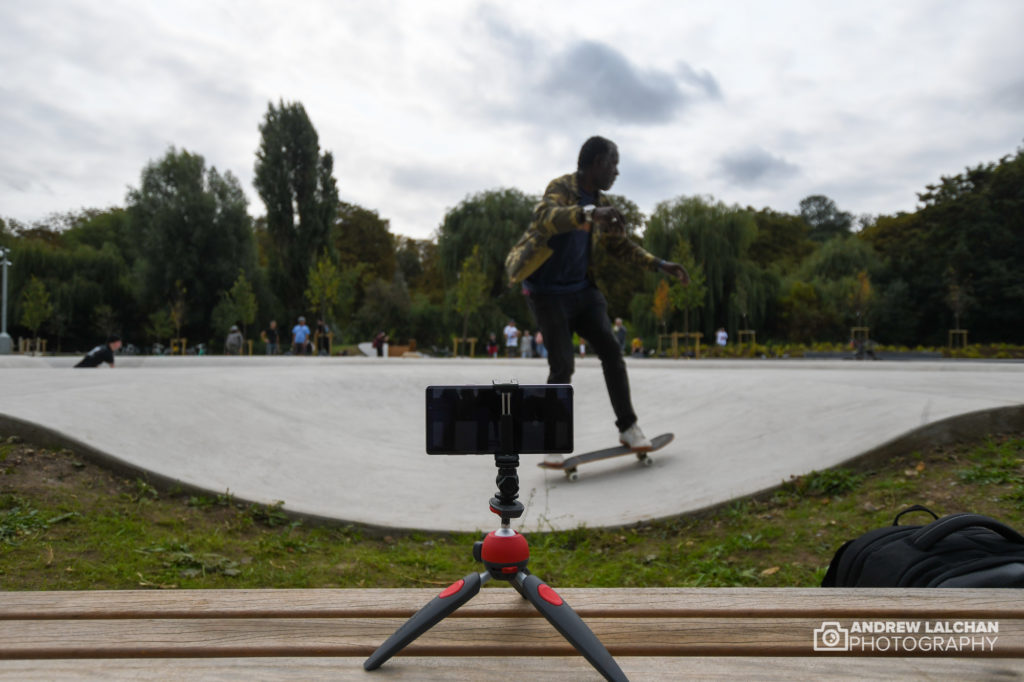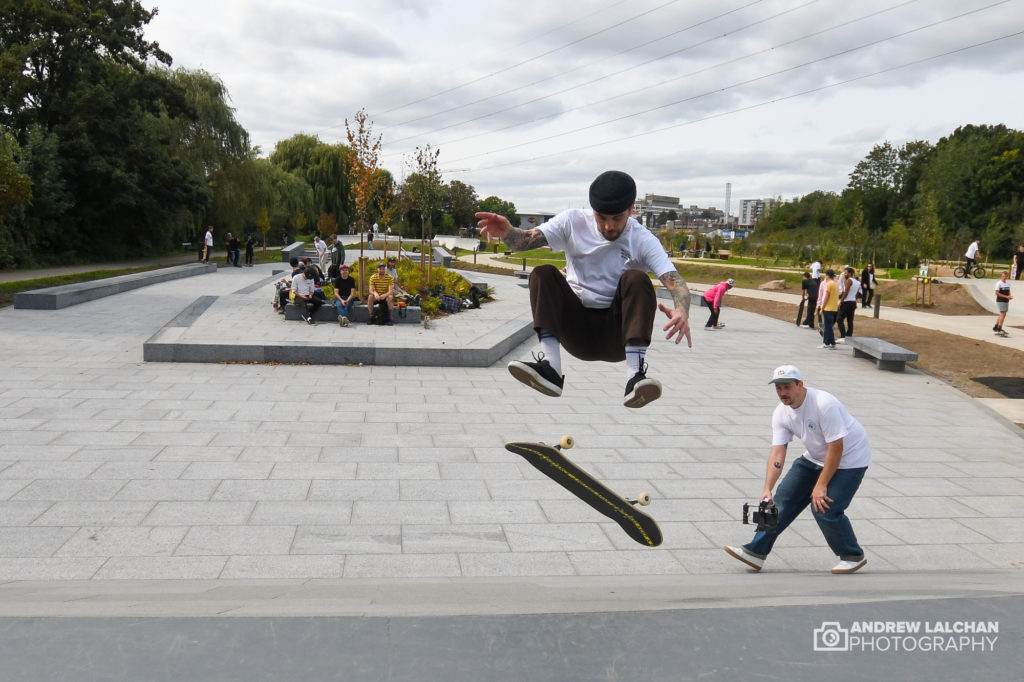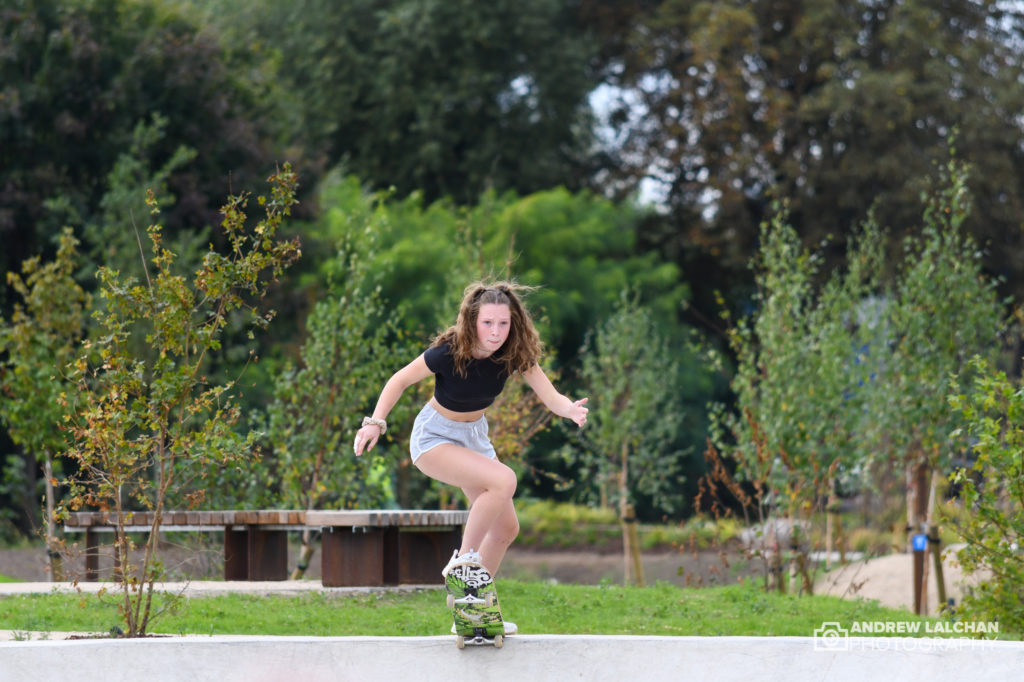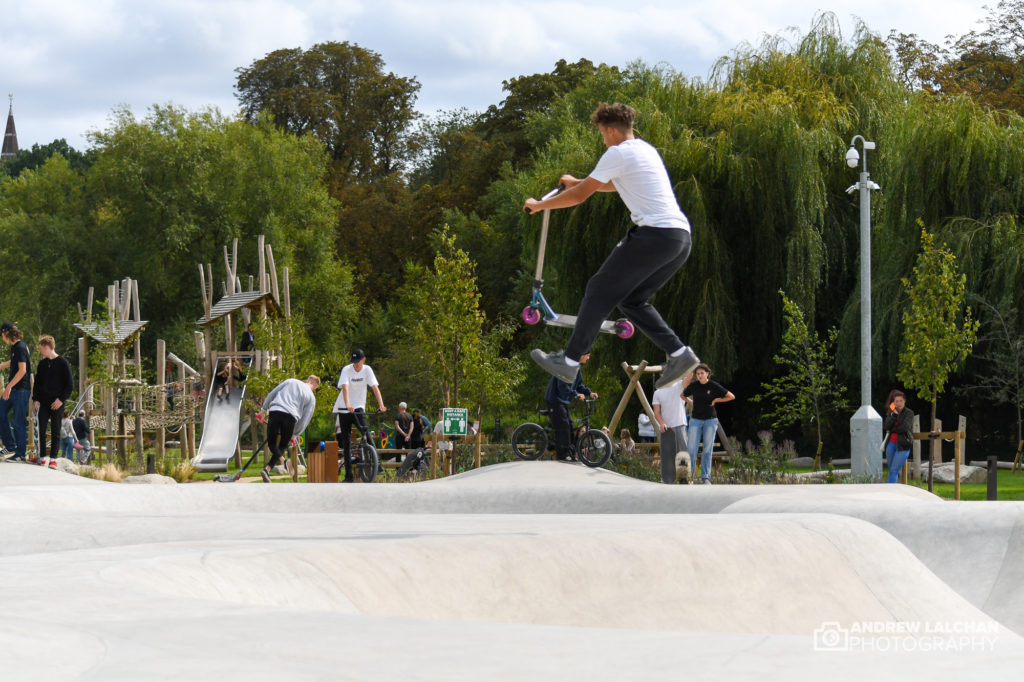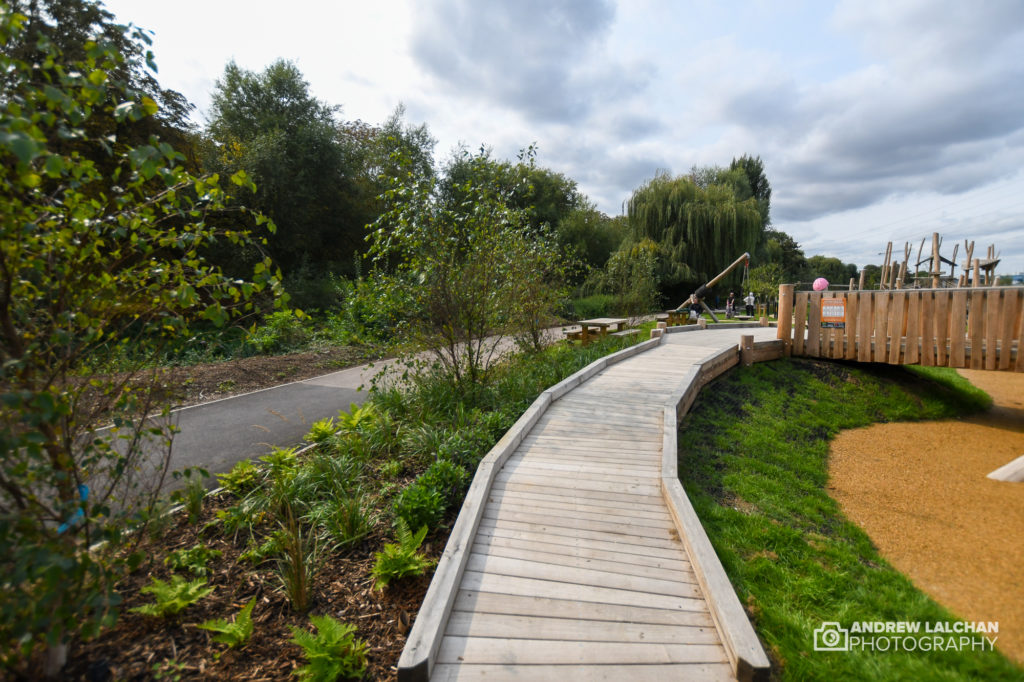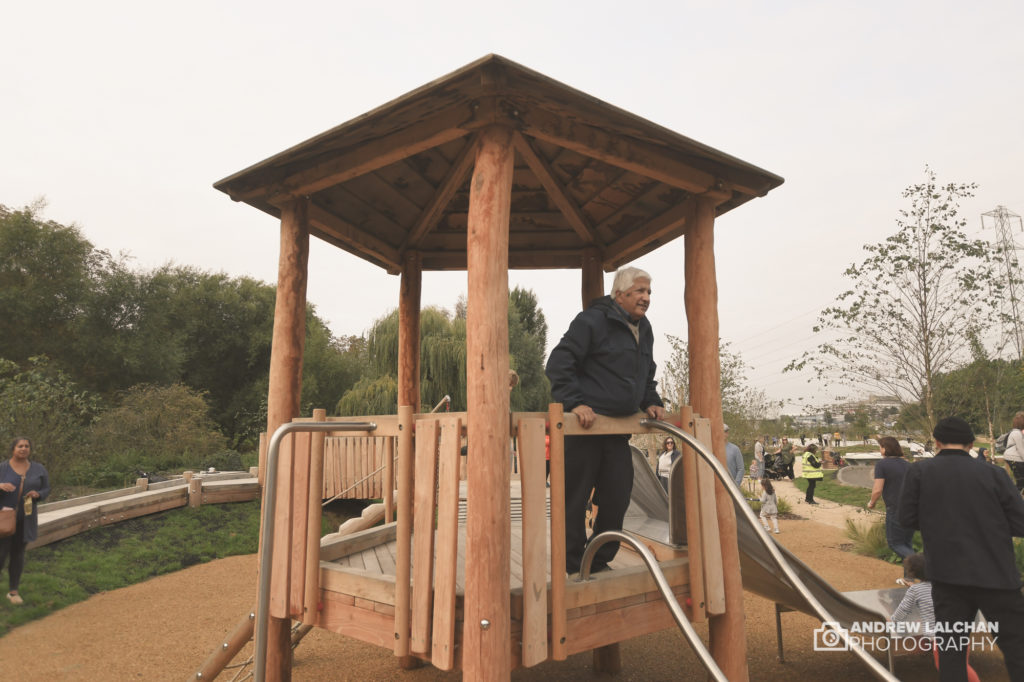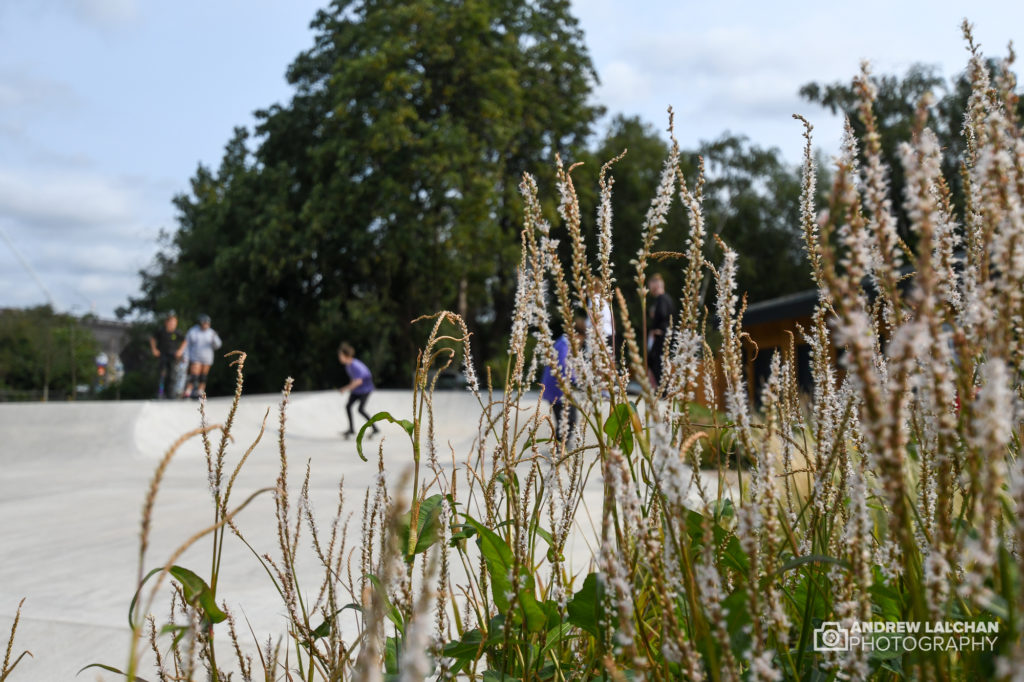 Thanks for reading, leave a comment below if you have enjoyed the park and let me know your favourite part of the park.
Links
Oxhey Activity Park – https://www.oxheyactivitypark.co.uk
Tasty Bean Cafe – https://tastybean.co.uk
Instagram – http://www.instagram.com/alalchan
Flickr – https://www.flickr.com/photos/alalchan/albums/72157715930696253
Twitter – http://www.twitter.com/alalchan