One of the most amazing building interiors in Hertfordshire is just around the corner from Watford. Set in Rickmansworth's rolling golf courses, the building stems from the 17th century. It is a mansion within 300 acres of woodland as you can see from the pictures it wouldn't look out of place in some Venetian street. The building is called Moor Park Mansion now because it was in the old Manor of More, it currently is used as the club house for the golf club. It is also a Grade 1 listed Palladian building.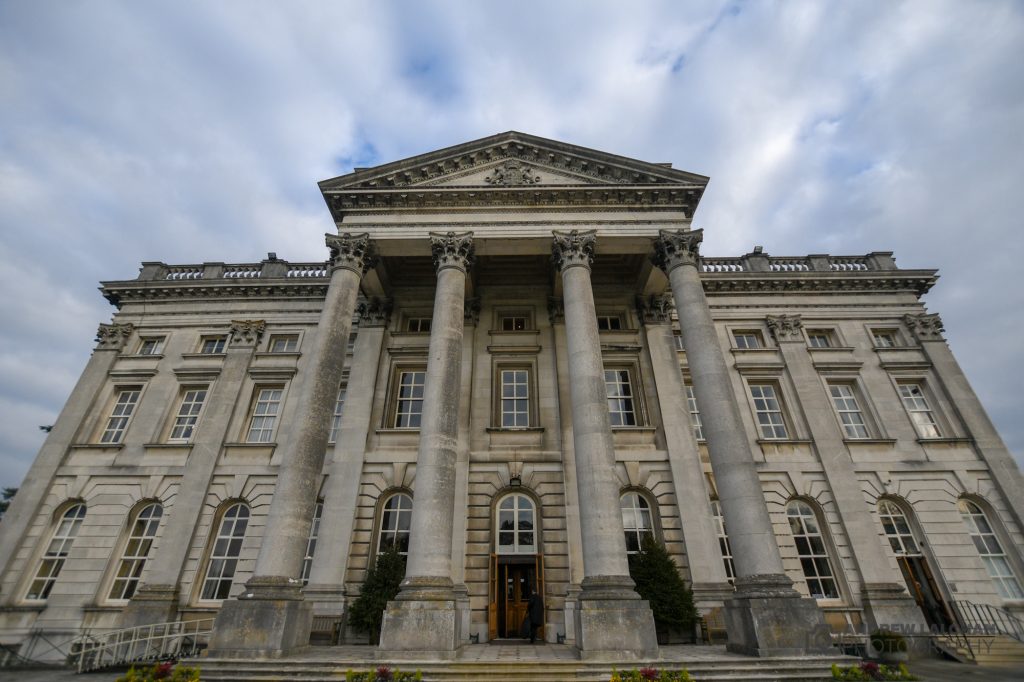 Watford Chamber of Commerce
The reason I was there, was for the Christmas lunch held by the Watford Chamber of Commerce. The building is also used for conferences, function rooms, weddings and lunches. They even have tours between April and October, check out their website below to find out more. The lunch was lovely and a good start to the festive celebrations, our local MP Richard Harrington spoke at the lunch. If you want to come to Chamber of Commerce events, the link is below.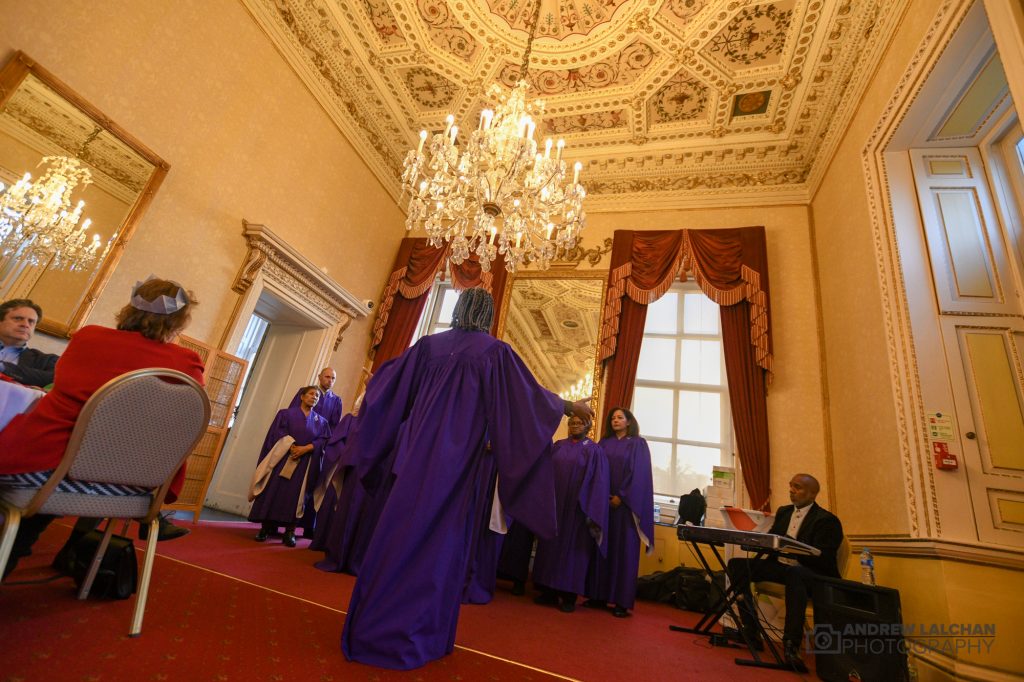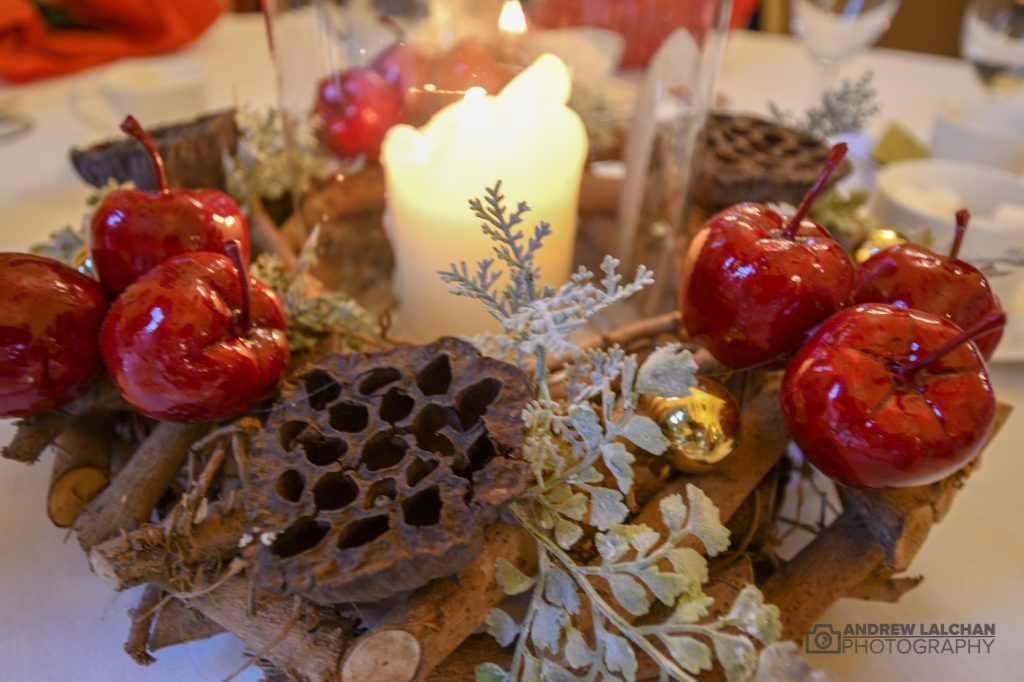 The golf club only started in the early 1920's with the golf courses being designed by Harry Colt in 1923. The country house was built in 1678 for the Duke of Monmouth. Designed by architect Giacomo Leoni with parts of the house being painted by various artists. The splendid stairs paintings was by a Venetian artist called Franceso Sleter, it depicts the Origin of the Seasons.
The four paintings in the hall was painted by Jacopo Amigoni another Venetian artist, they depict the battle of Jupiter and IO.
During the 2nd World War the building was used as the Headquarters of the 1st Airborne Corps.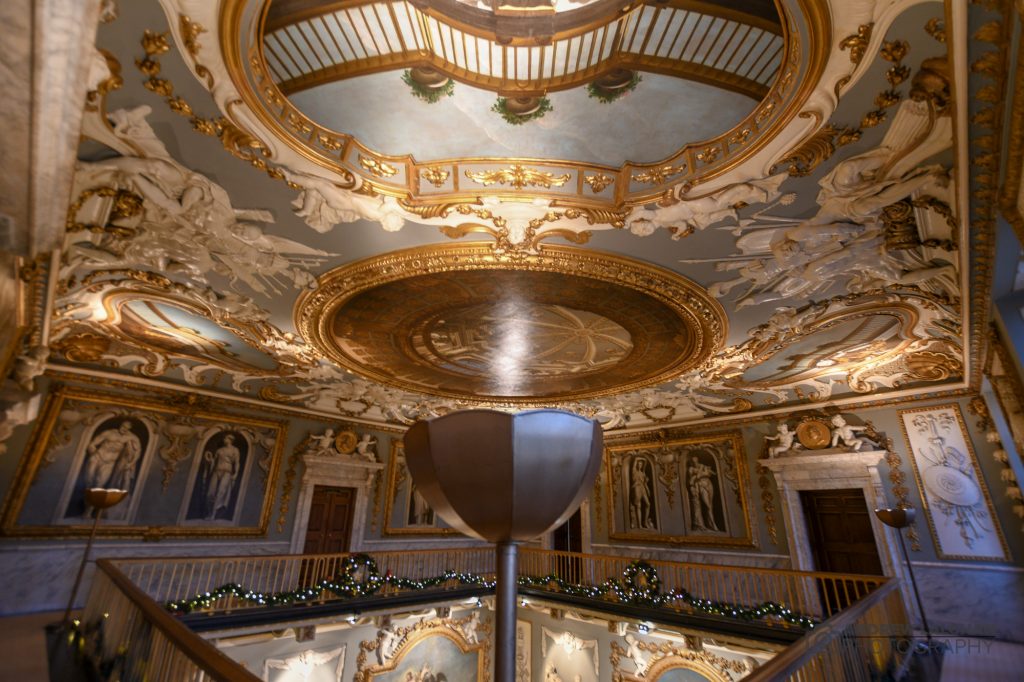 Looking down from the balcony
Photographs
Above and below are some photographs that I took of the building and some interior, with the rest on Flickr or Instagram. If you have visited this building let me know your thoughts in the comment below.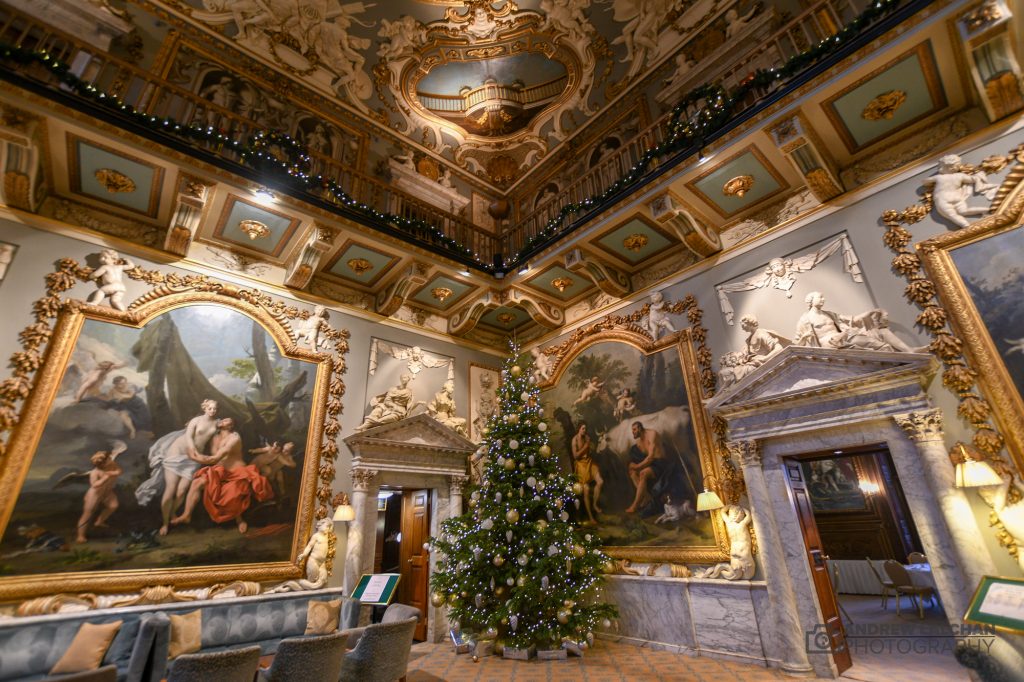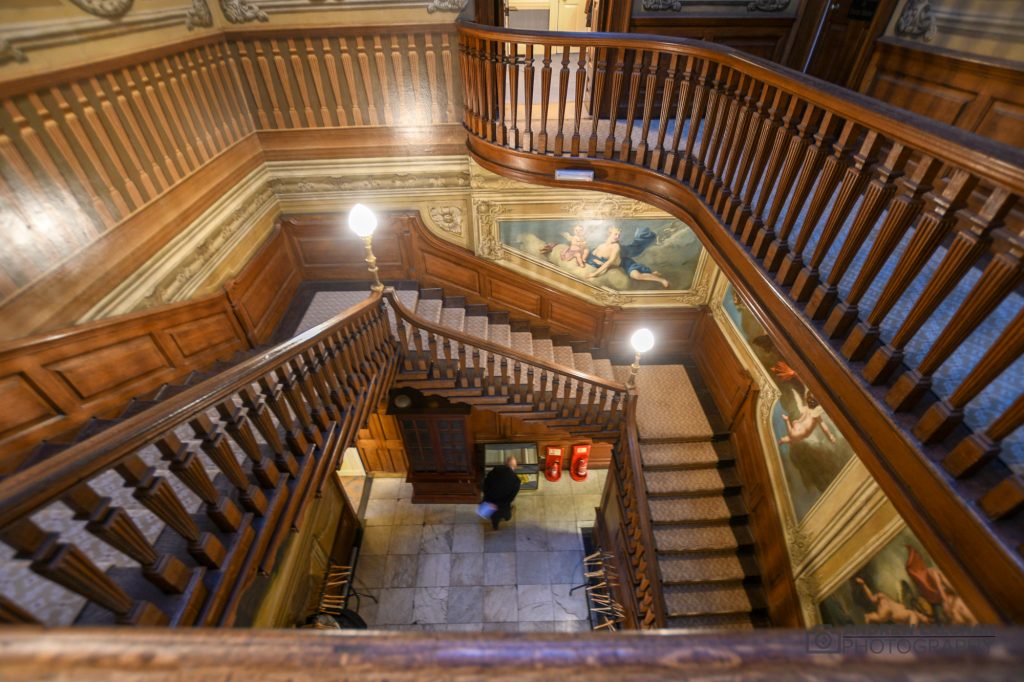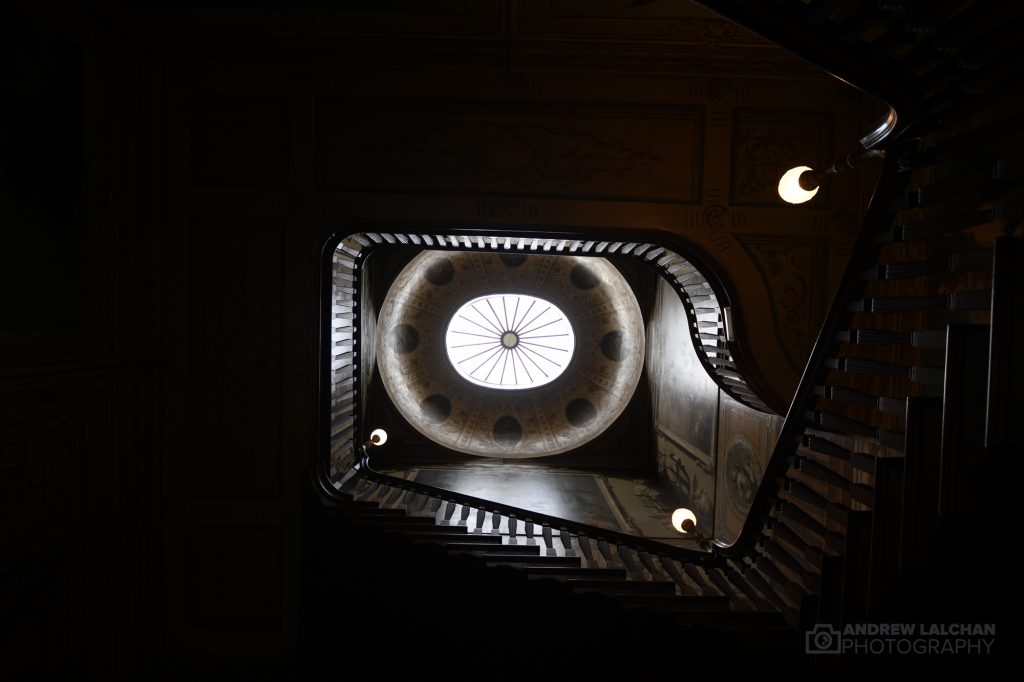 Links
Moor Park Mansion – https://www.moorparkgc.co.uk
Watford Chamber of Commerce – https://watfordchamber.co.uk
Flickr – https://www.flickr.com/photos/alalchan/albums/72157703538012271
Instagram – http://www.instagram.com/alalchan