The amazing Museum of the Moon has now taken up residency at St John the Baptist Church on Holland Road. Made up of 120 dpi high-resolution NASA imagery of the moon, representing 5km of the surface. The seven-meter diameter moon looks stunning inside this Gothic revival style church. If you want to go and see it, you will need to book on the link below; it's free. The Museum of the Moon ends on the 31st of August 2021.
Accompanying the moon is music by BAFTA and Ivor Novello award-winning composer Dan Jones.
The Museum of the Moon is part of the Kensington + Chelsea Festival which aims to bring people together to celebrate, inspire, and be inspired. Find out more about the events on the link below. The rich heritage of the area has inspired the Festival. Showcasing creativity, culture and innovation in Kensington and Chelsea.
The museum of the moon has been created by Luke Jerram who is famous for his sculptures, installations and his live art creations. He has permanent collections in the Wellcome Collection and the Metropolitan Museum of Art in New York. The Museum of the Moon was inspired by living in Bristol and noticing the huge tidal variation as he cycled over the Avon Cut each day. His moon research also led to his artwork Tide.
I have been passed this church many times but never took the time to look in and explore. This grade 1 listed building is on Holland Road; it started being built in 1872 but took many years to be completed. Made out of Acaster rag rubble with Bath stone banding and copings. It is in the Gothic style of the era and especially the style of James Brooks, who initially designed it. It has a touch of early French gothic architecture.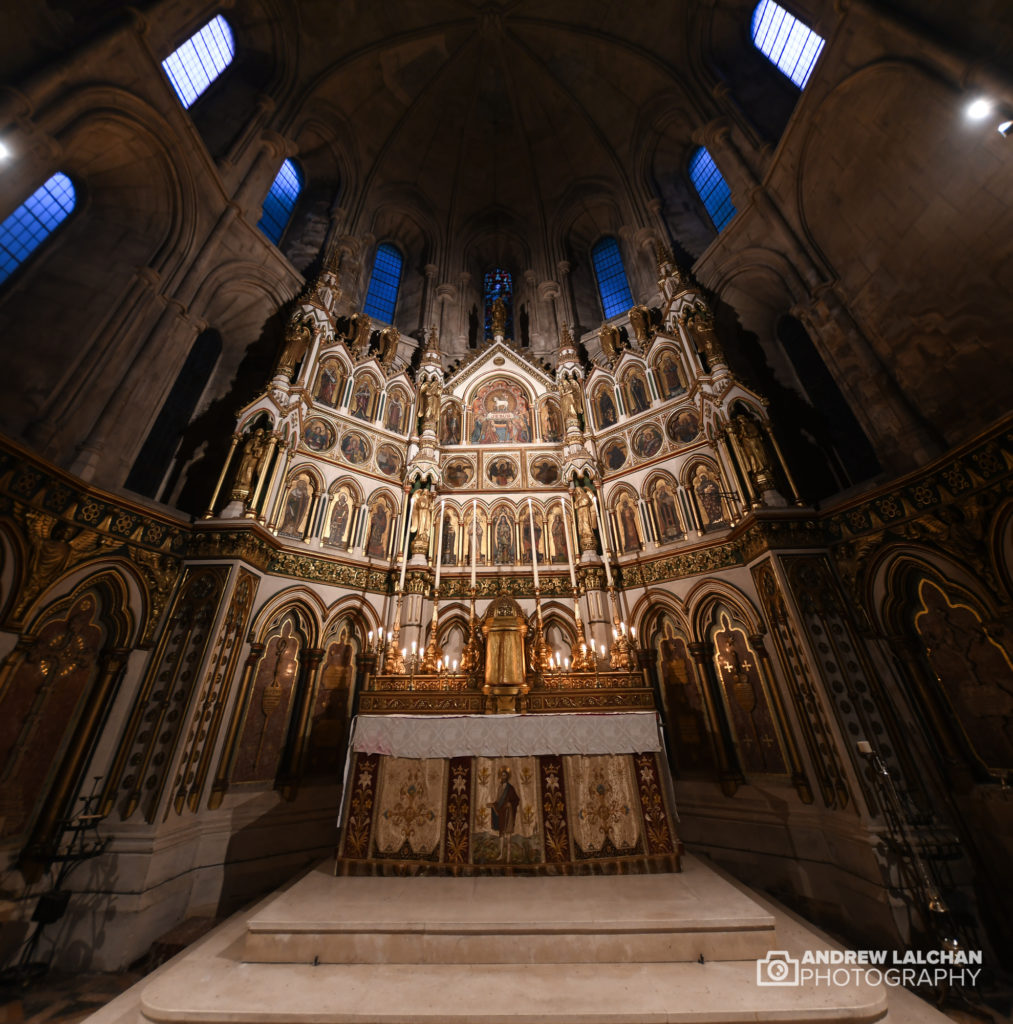 Inside the church, it is cathedral-like, and it is a stunning piece of architecture with its sculptural embellishments and fittings. The acoustics are amazing, with the music wrapping around you.
How to get there?
The easiest way to get there is to go by public transport and get off at Shepherds Bush station, either the Overground or Underground (Central Line). The church is a short 10 min walk away but go around the roundabout near the station anticlockwise. It will take much longer the other way. Another way is to go via Holland Park station on the Central line and turn left out of the station up Holland Road for 15min.
The church's address is St John the Baptist Church, Holland Road, London, W14 8AH.
Photographs
Below are a few photographs with more on my Flickr link below.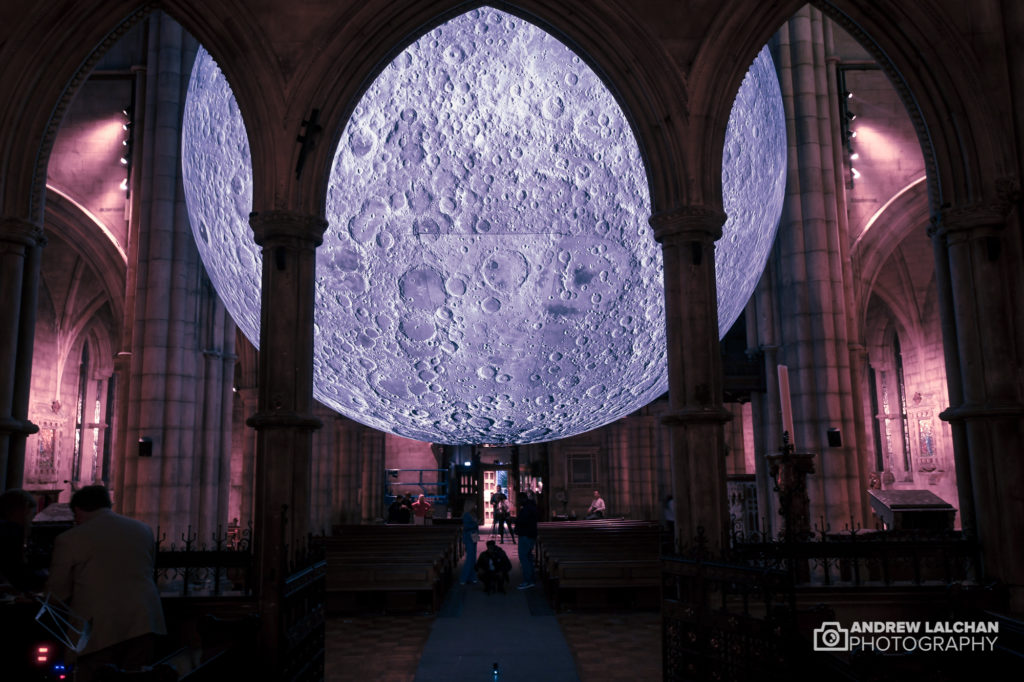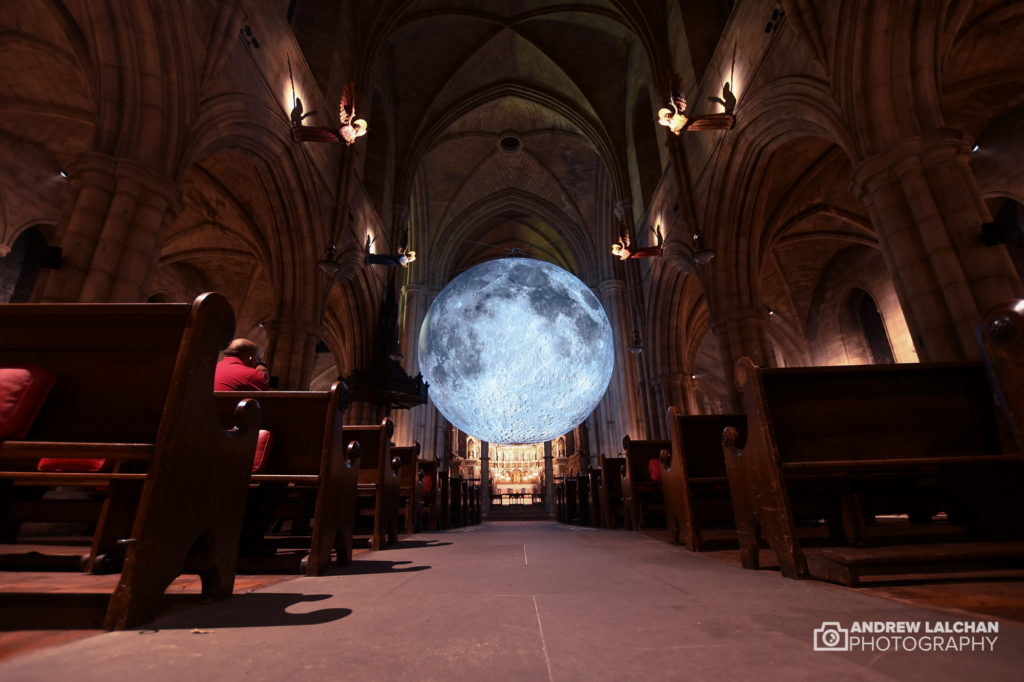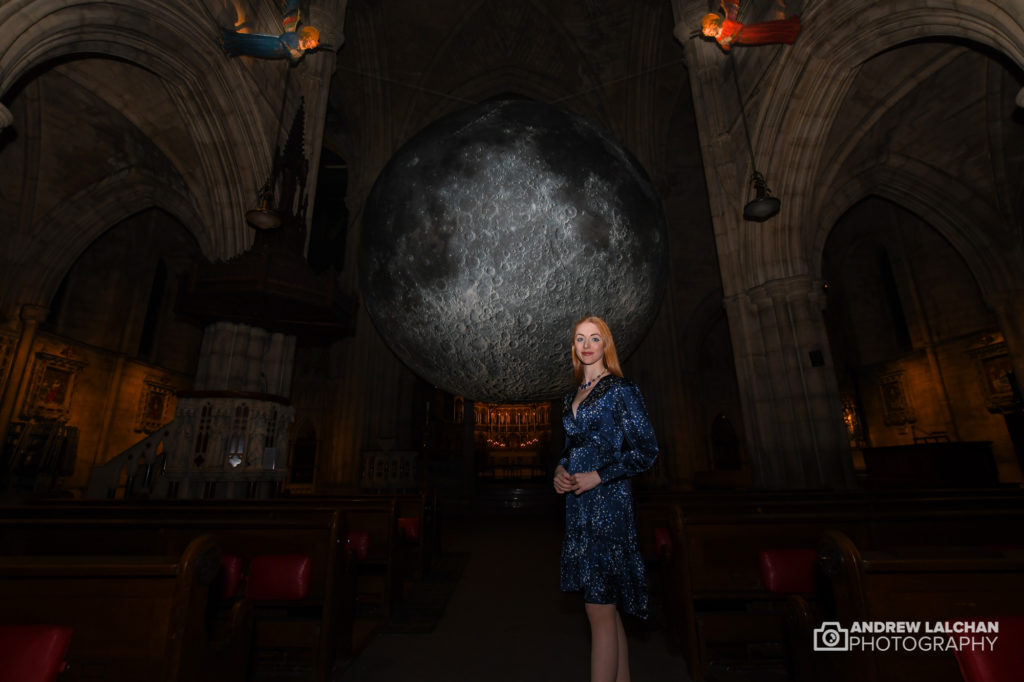 Thanks for reading; leave a comment below if you have been to the Museum of the Moon at St John the Baptist Church.  Sign up for my newsletter for the latest events around Watford, London and the South East each month.
Links
Kensington & Chelsea Festival – https://www.kcfestival.co.uk/
More photos – https://www.flickr.com/photos/alalchan/albums/72157719760685630
Book Tickets – https://www.kcfestival.co.uk/programme/museum-of-the-moon-by-luke-jerram
Luke Jerram – https://www.lukejerram.com/