Kader Attia's exhibition The Museum of Emotion opens in the Hayward gallery from the 13th February till the 6th May 2019. The exhibition traces the artists work over the last two decades. He defines himself as an activist as well as an artist and tries to engage our capacity for thinking as well as feeling.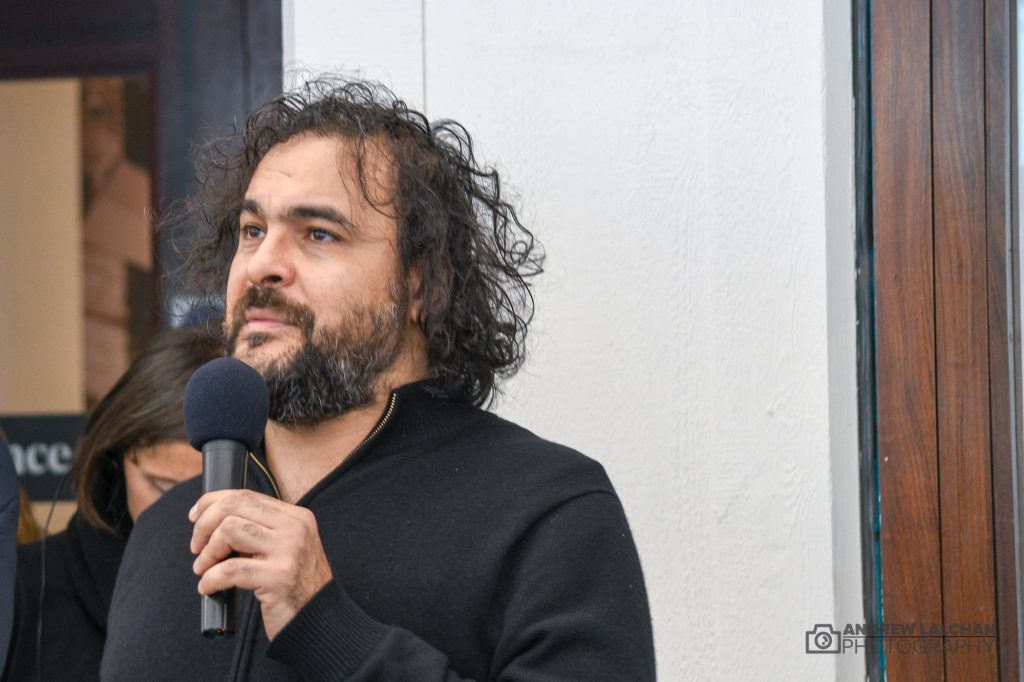 From sculptures, installations, collages, videos and photographs he moves back and forth between politics and poetry. The idea of repair as both a physical and symbolic act encompasses a lot of his work in the Museum of Emotion. Some of the objects are repaired by Kader using techniques and materials that are employed in non-western societies.
Kader transforms detailed research into compelling works of art, he also explores the ways the museum itself can be transformed into a forum for emotional response. He is looking at harnessing the strong feelings of anger, sorrow, joy and grief.
"An artist who really exemplifies the relentlessness artistic curiosity and his work is resource driven and yet doesnt look dry and academic." Ralph Rugoff, Director, Hayward Gallery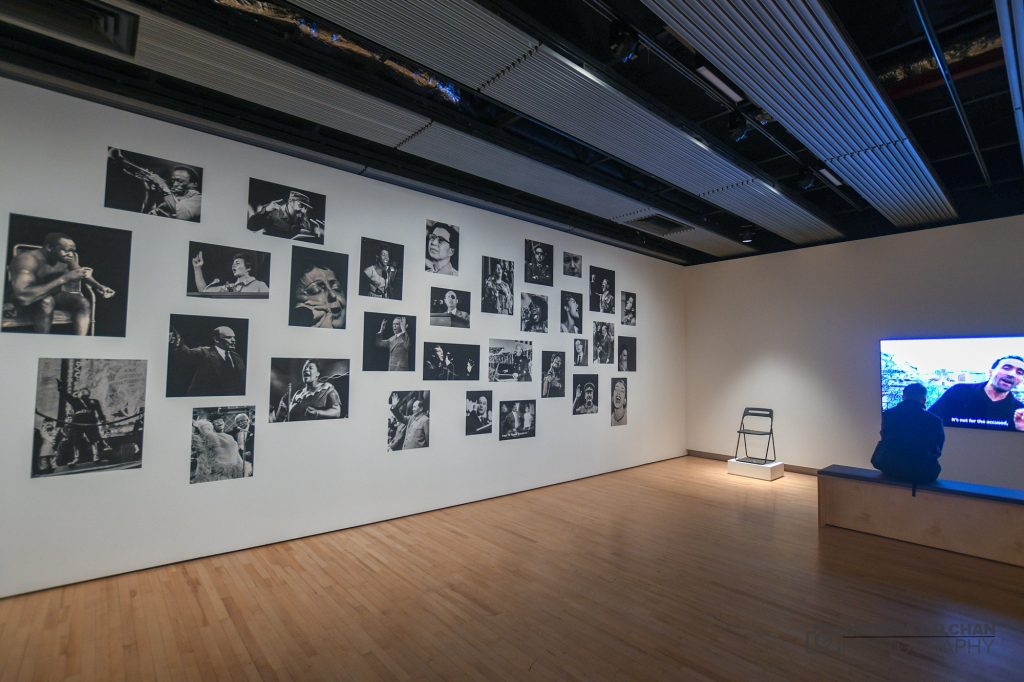 A thought-provoking exhibition which will have something for everyone,  his interesting video on the colonial past is challenging and makes you think differently. Which also reflects on his work on repair and why it is important to accentuate the marks of traumatic events than hiding them in Western mode of repair.
Kader Attia
Grew up in Paris, the son of Algerian parents. He draws on his experience of living between two very distinct cultures. Some of his works draw from his growing up in modern housing blocks, he brings attention to the marginalisation effects of the housing blocks being built around the principles of surveillance and control. Similar to those used to subdue colonial populations.
Kaders early work focused on those marginalised people living on the periphery of society, whether they be transexuals, illegal immigrants or the mentally or physically disabled.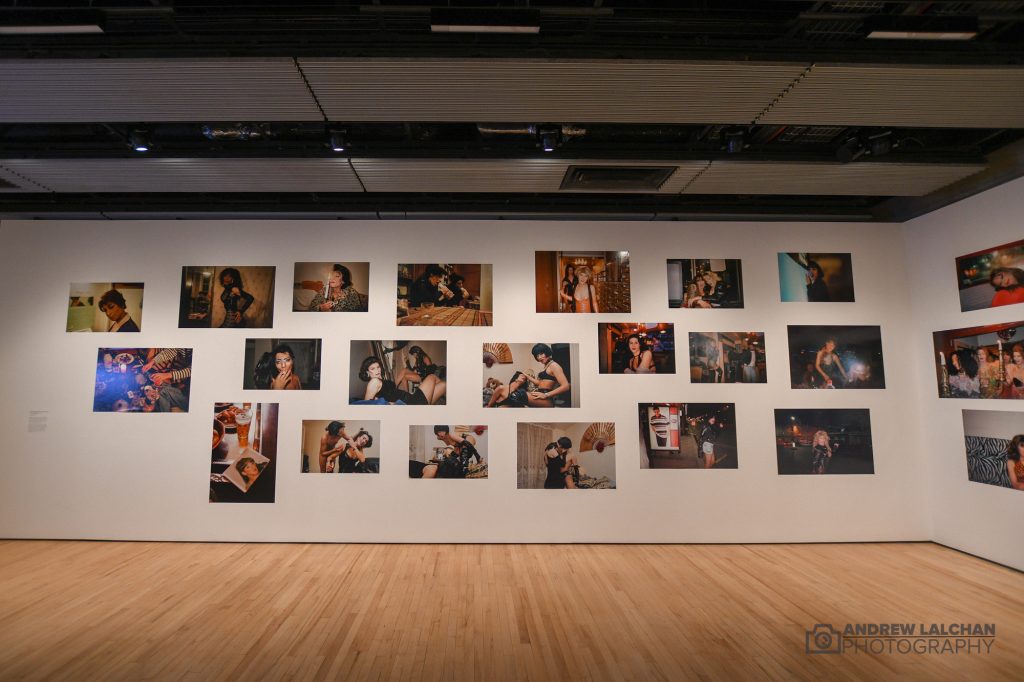 Photos
A few photos are shown here on my blog but if you would like to see more, click on my Flickr link below. The photographs were taken during a press preview on the 12th February 2019.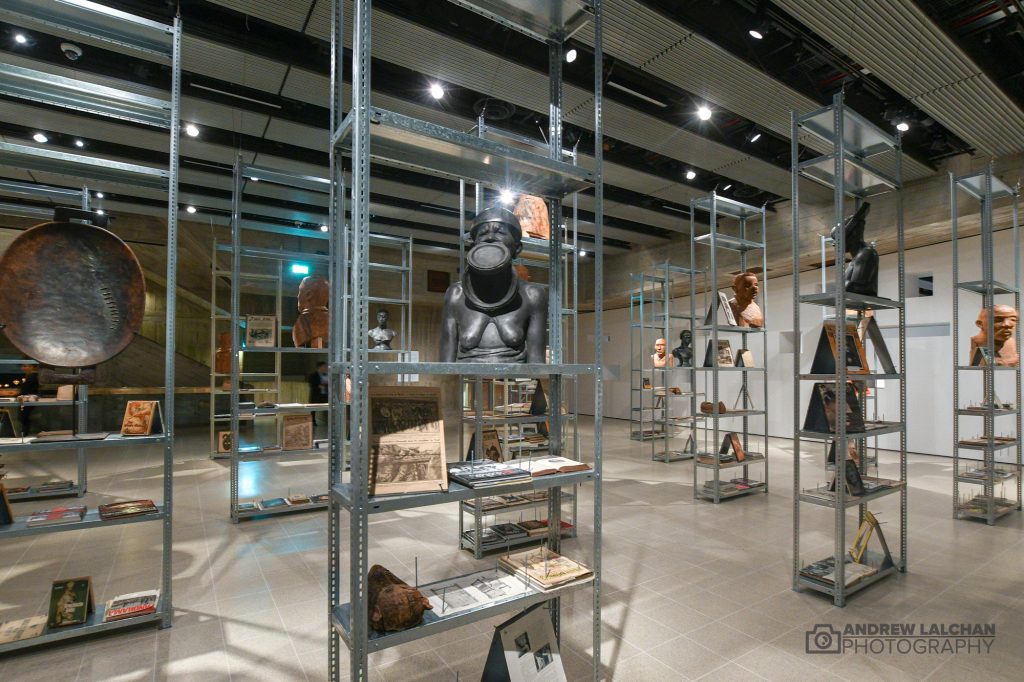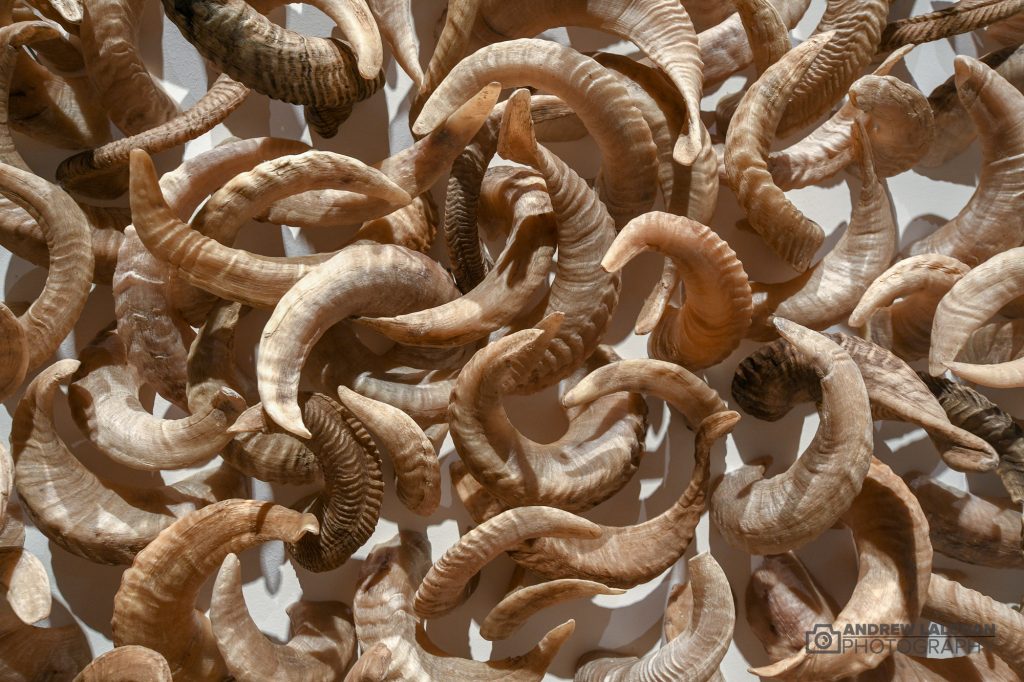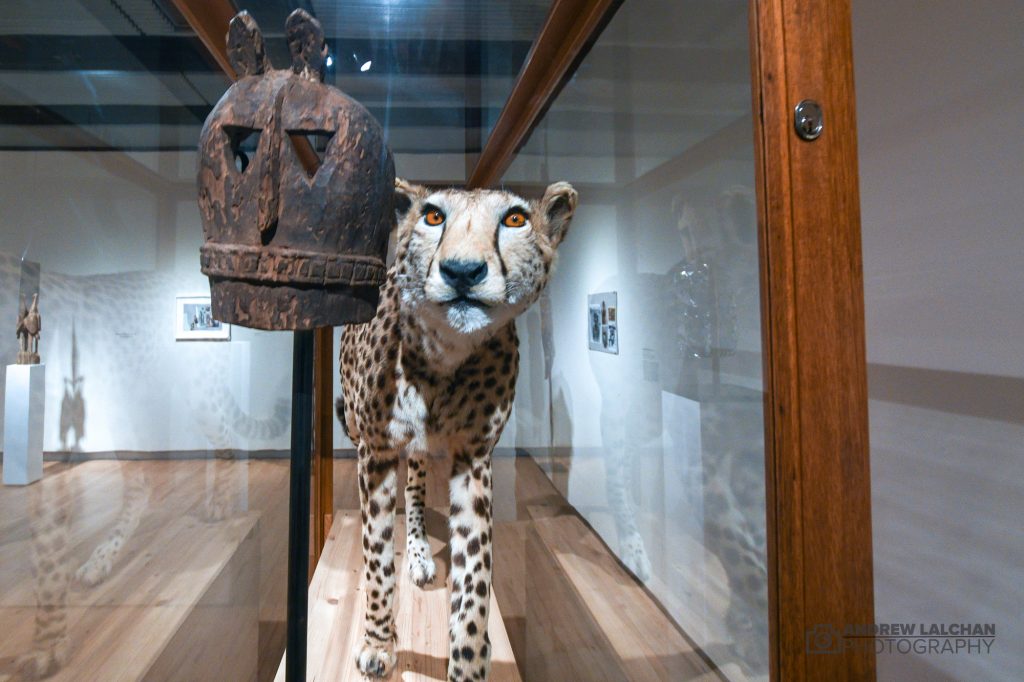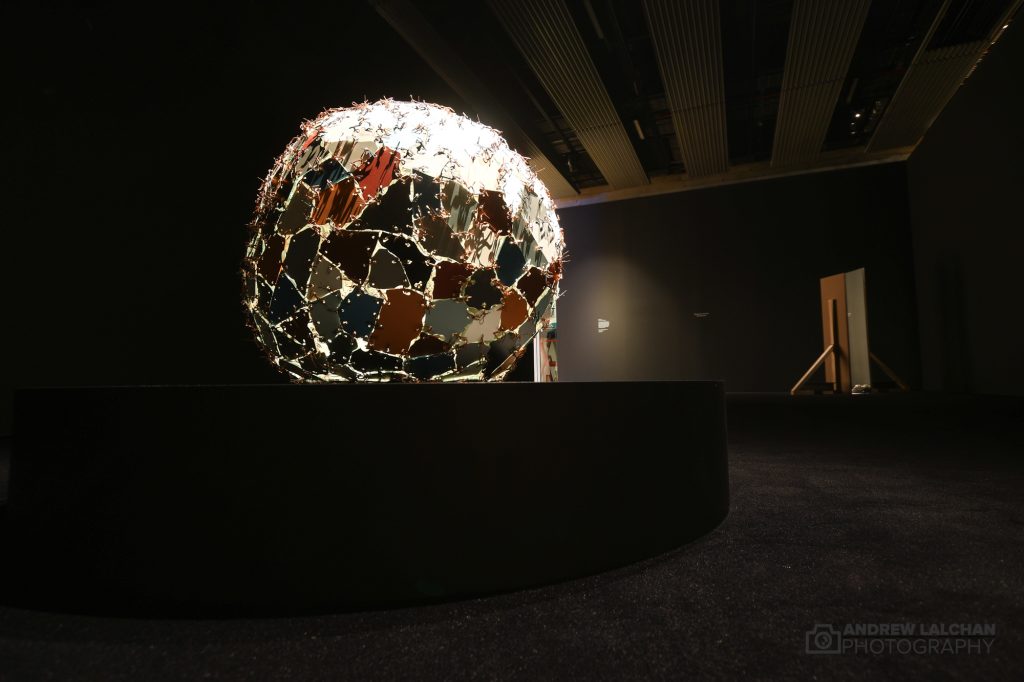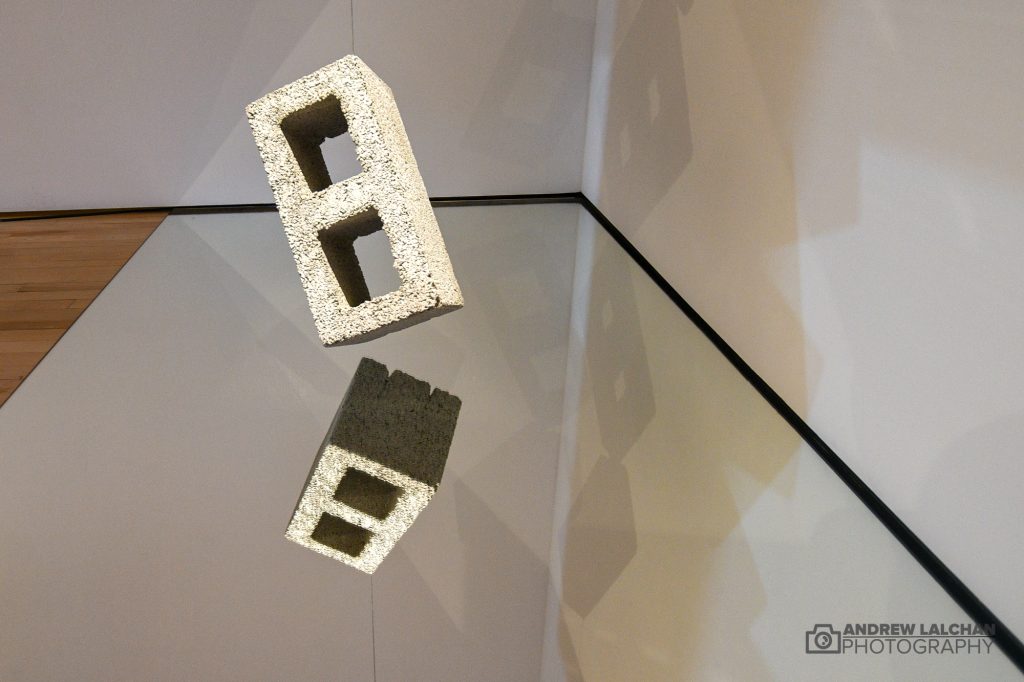 Video
Check back in a week or so to view some clips.
Getting there
Taking place at the Hayward Gallery in the South-bank Centre. The closest tube station is Embankment or Waterloo on the Bakerloo / northern line.
Thanks for reading my blog, leave a comment below if you went to this excellent exhibition. What was your favourite piece? My favourite sculpture piece is the Chaos + repair = universe, the sphere made out of mirror fragments and metal wire. Plus the video on the role emotion plays in all areas of our lives.
There are various talks and tours which are great to see, find out more on the Hayward Gallery link.
Links
Flickr – https://www.flickr.com/photos/alalchan/albums/72157689651352303
Instagram – http://www.instagram.com/alalchan
Kader Attia – http://kaderattia.de
Hayward Gallery – https://www.southbankcentre.co.uk/venues/hayward-gallery