Kicking Dust is a new exhibition that opened at the Hayward Gallery in May. Igshaan Adams art combines various aspects of weaving, sculpture and installation. His work is beautiful, intricate, delicate and detailed when you get up close. Kicking Dust is a reference to the 'Rieldans' which is a dance from the Northern Cape of South Africa. It might be one of the oldest indigenous dancing styles in South Africa.
The cloud-like sculptures hang from the ceiling which depicts dust erupting from the earth as dancers kick the ground. Igshaan Adams was born in 1982 and lives in Cape Town, South Africa. He has had nine solo exhibitions around the world before the Hayward Gallery.
His art is influenced by his background to contest racial, sexual and religious boundaries. He uses a range of materials to create his works, ranging from thread, beads, wire, linoleum, cotton, twine and fabric.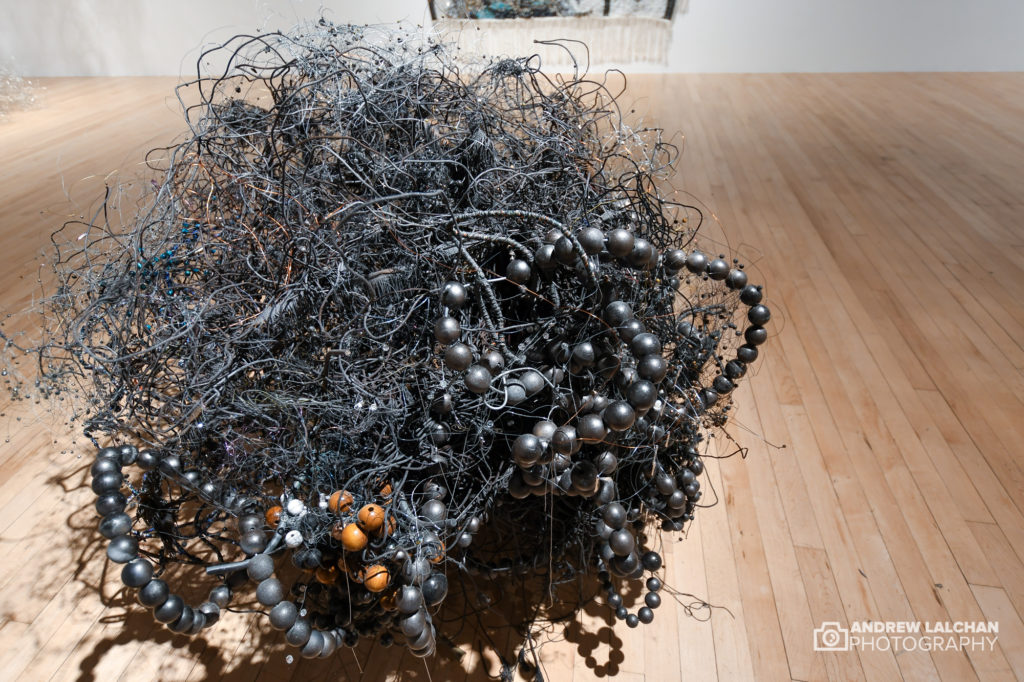 I'm interested in the personal stories recorded on the surface. What is recorded is not necessarily always a factual account but can be what is imagined – a combination of myth-making and meaning-making.

Igshaan Adams, talking about his art.
In an interview with the curators Tarini Malik & Marie-Charlotte Carrier of the Hayward Gallery he answers some questions about his art. Below is some exerts of his answers. You can find the full interview on the Hayward Galleries website.
Why weaving & how did he learn?
His first job after graduating from Ruth Prowse School of Art in 2009 was a residence artist at Philani Child Health & Nutritian Centre. The aim of the job was to empower women with craft skills and help them produce products that they could sell to tourists. The women there taught him how to start and finish a woven carpet. It was important for him to weave to show the women other skills like drawing and understanding colour. This would eventually lead to higher quality products for them to sell.
Collaboration to produce the works
To produce some of the work he has collaborated with refugee women, these women he has worked with over the years. They reflect his roots within the craft sector. Collaboration for him is used loosely these women are technicians. He has four women who permanently work with him as weavers, the individuality of weaving is similar to ones handwriting.
Below are some of the photographs I took at the preview of the exhibition in May, it closes on the 25th July 2021. The exhibition is on the Southbank of the Thames at the Hayward Gallery. More photographs can be found on the Flickr link below.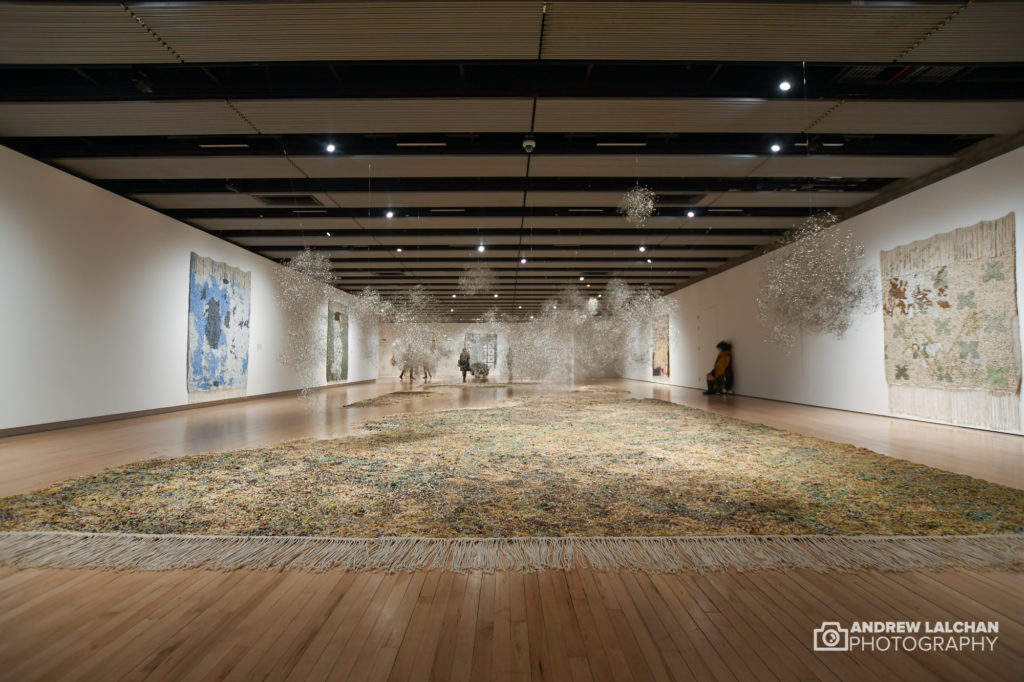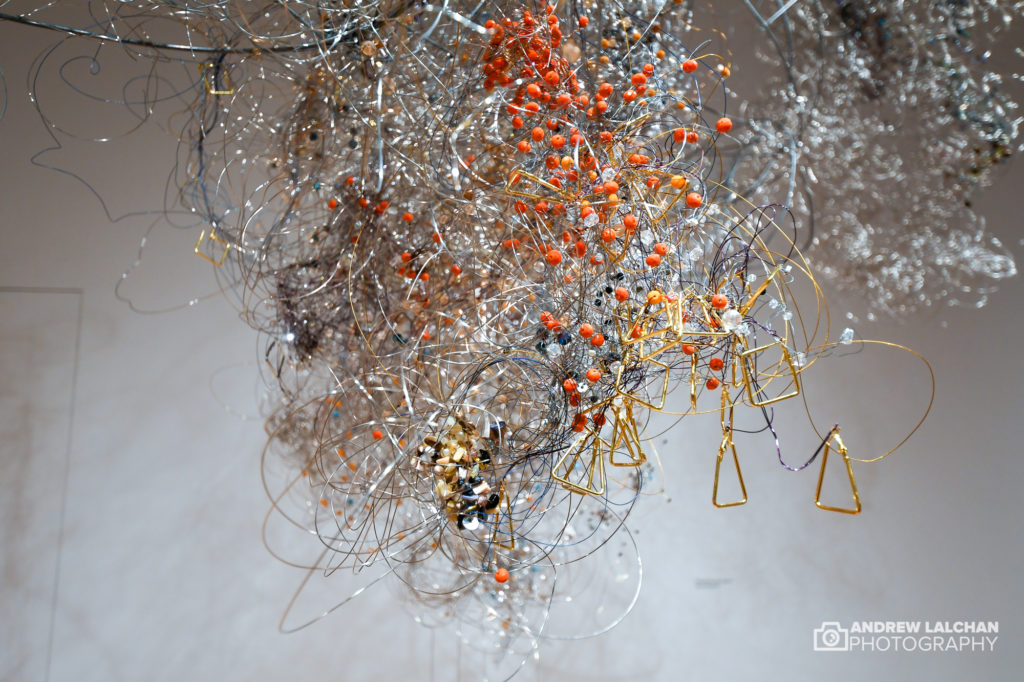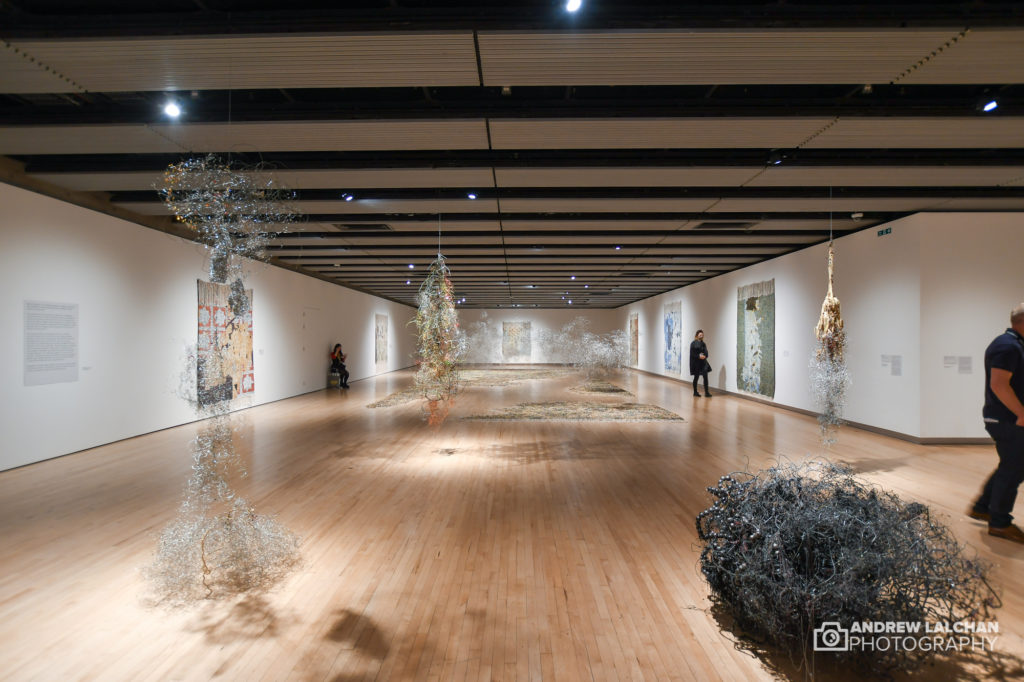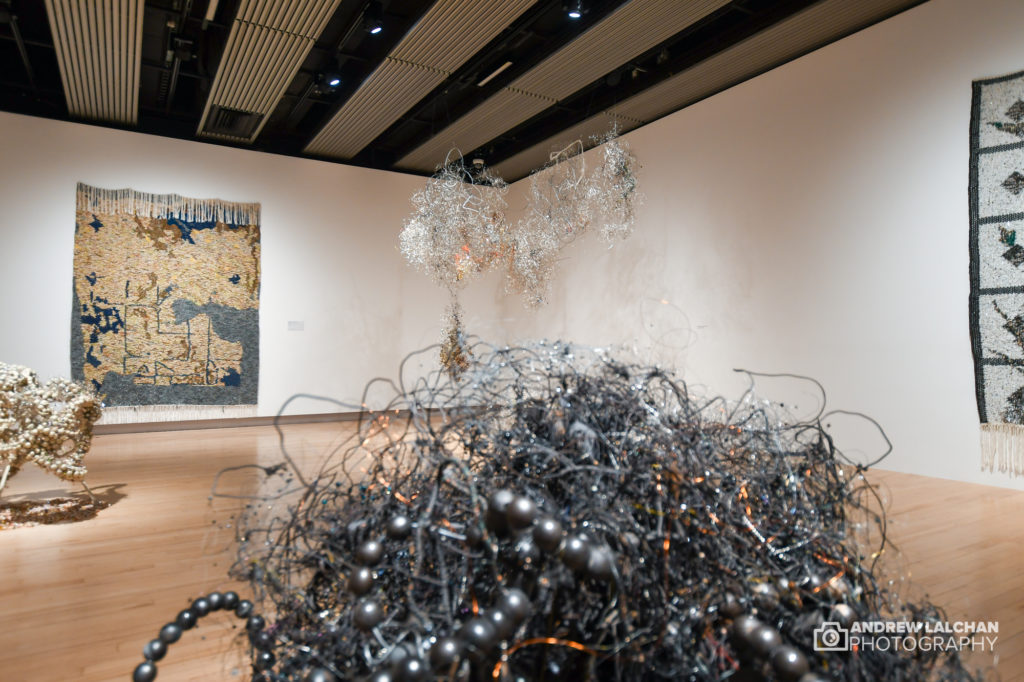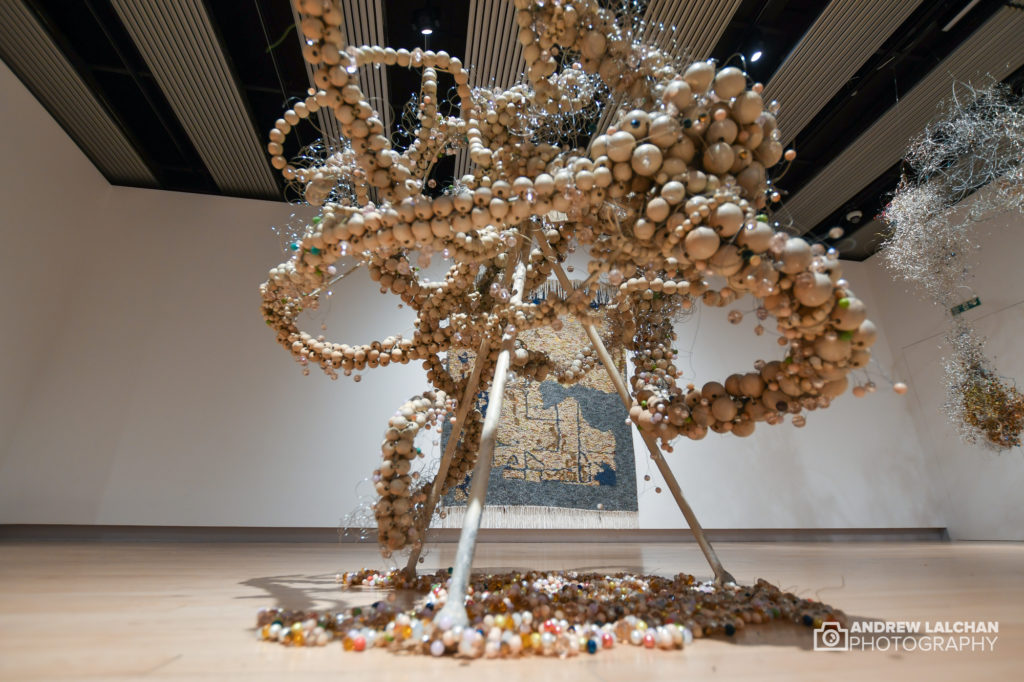 Thanks for reading, leave a comment below if you have been to the exhibition and what you thought about it. Sign up for my newsletter for the latest events happening around London and the SE each month.
Links
Hayward Gallery – Igshaan Adams exhibition
Flickr photos from the exhibition – https://www.flickr.com/photos/alalchan/albums/72157719215733733
Igshaan Adams – https://www.instagram.com/igshaan.adams
Instagram – http://www.instagram.com/alalchan