An amazing fashion show took place at the Victoria & Albert Museum on the 1st November 2019 by Guo Pei. This was Guo Pei's first catwalk show in the UK, held as part of Fashion in Motion. Fashion In Motion is celebrating its 20th anniversary and took place in the Raphael Gallery at the museum previously featured Alexander McQueen, Vivienne Westwood and Yohji Yamamoto. The models wore various pieces from Guo Pei's alternative universe couture collection. The clothing is stunning with all the intricate detail of the embroidery stitching on show.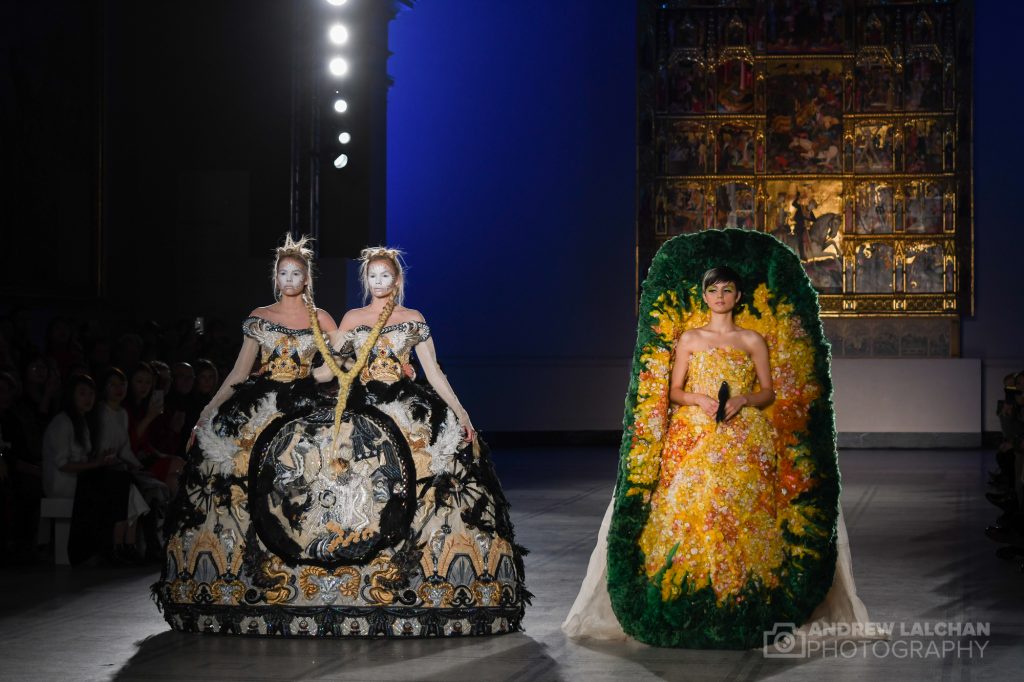 Guo Pei, the fashion designer
Guo Pei is one of China's most renowned fashion designers. She dresses royalty, celebrities and fashion icons for the last 20 years. Showcasing traditional Chinese craftsmanship while incorporating contemporary innovation. Her designs take inspiration from myths, legends, religious, architecture and her cultural heritage.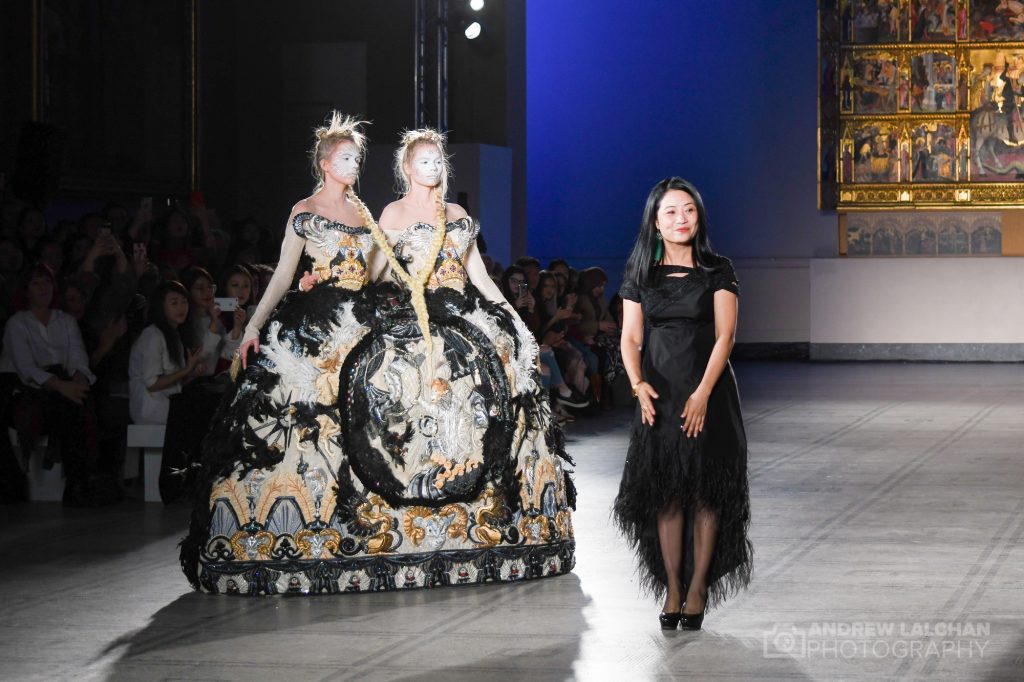 Her career has spanned three decades and has received many accolades. She recently did her first solo exhibition at the Musée des Arts Décoratifs in Paris. She has been named as TIME magazines 100 most influential people.
I am very pleased to be the featured designer of V&A's Fashion in Motion 20th anniversary show. This will also be my first-ever show in the United Kingdom. The V&A is a historic platform, preserving and celebrating art and design in many forms, from many cultures and very often spanning many centuries. I feel fortunate to be included […] and am very much looking forward to the collaboration. Guo Pei
Alternate Universe collection
Based on a new world where light and darkness coexist with angels and demons sitting next to one another, and magical creatures creep out of the shadows. Her signature three-dimensional embroidery techniques conjure up animal and insect motifs – from the monkeys of Aesop's Fables to the snake which lured Eve to steal the forbidden fruit.
Through this collection, I explore the unknown, explore the subject of death. There is something very pure and beautiful about it. Guo Pei
Below are photographs from the catwalk and many more can be seen on my Flickr account (link below).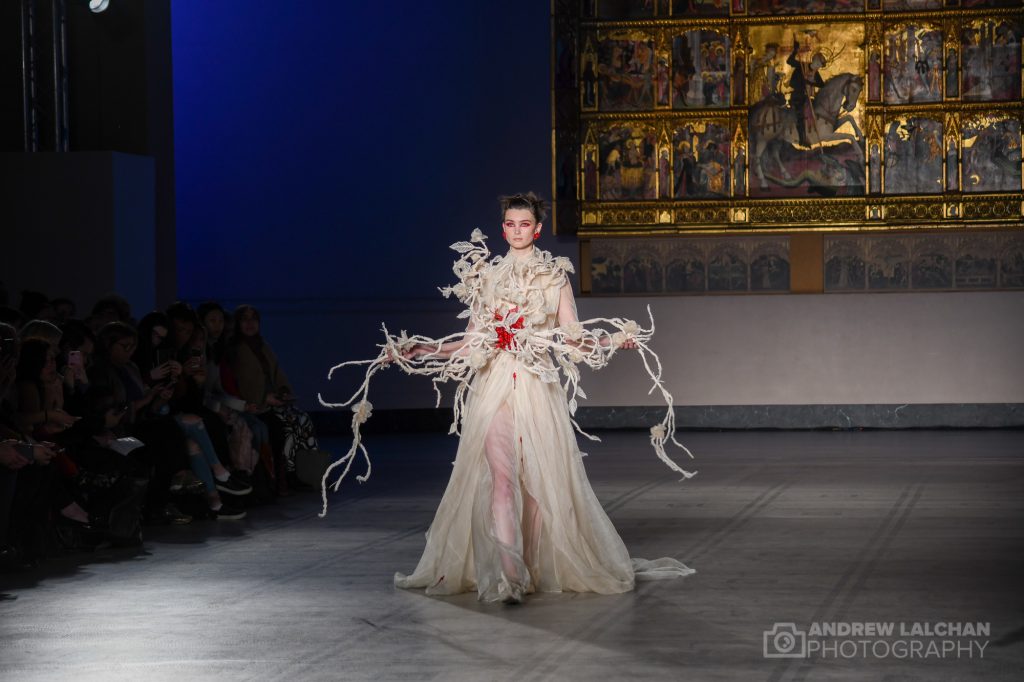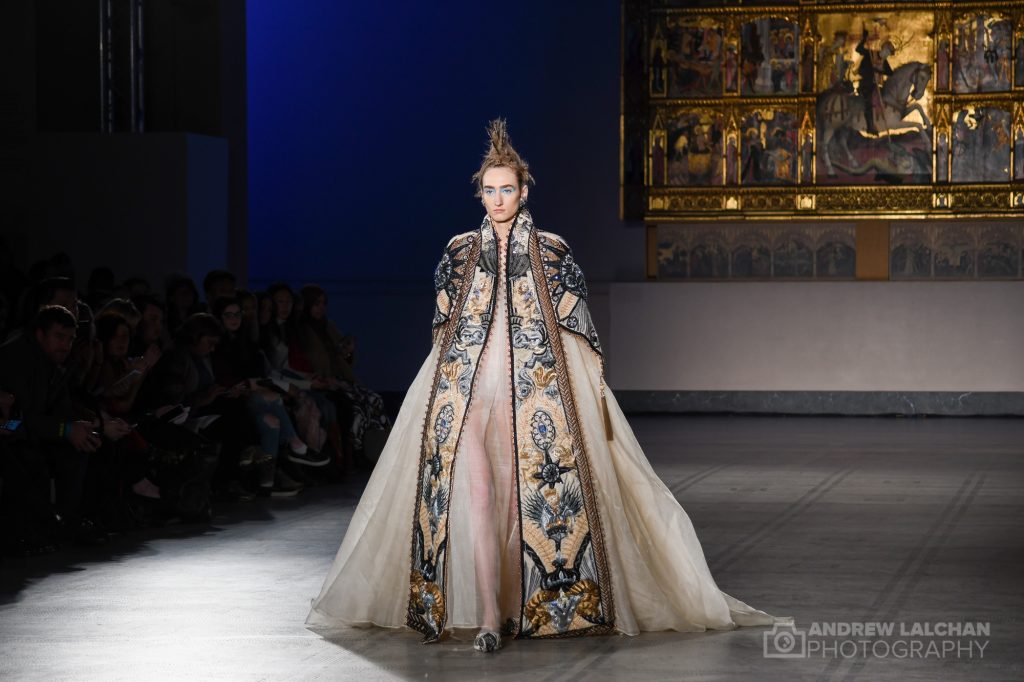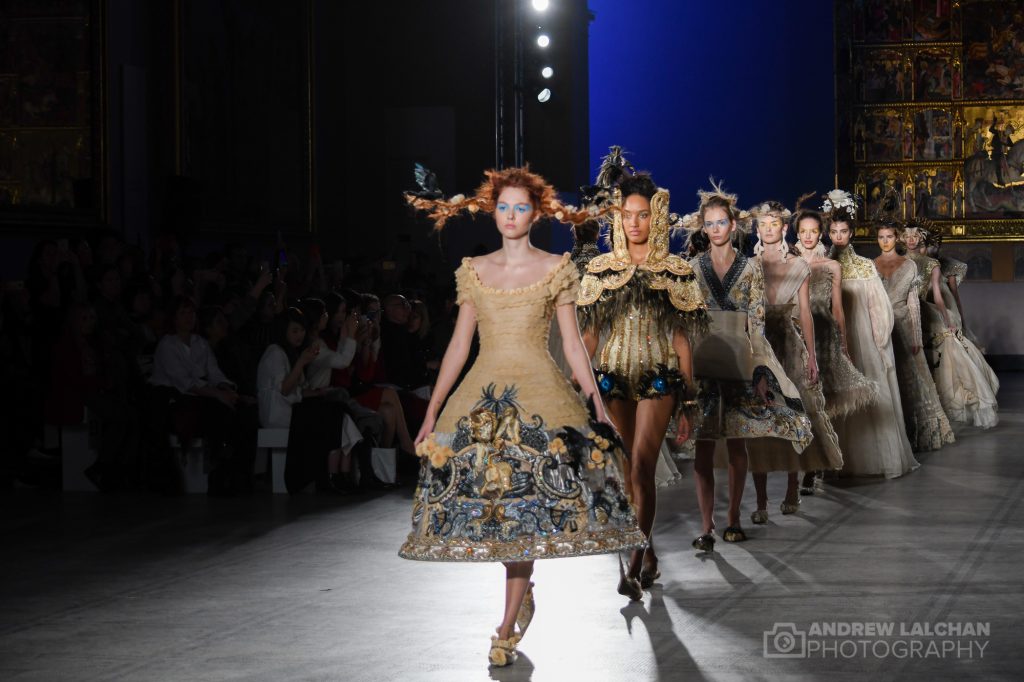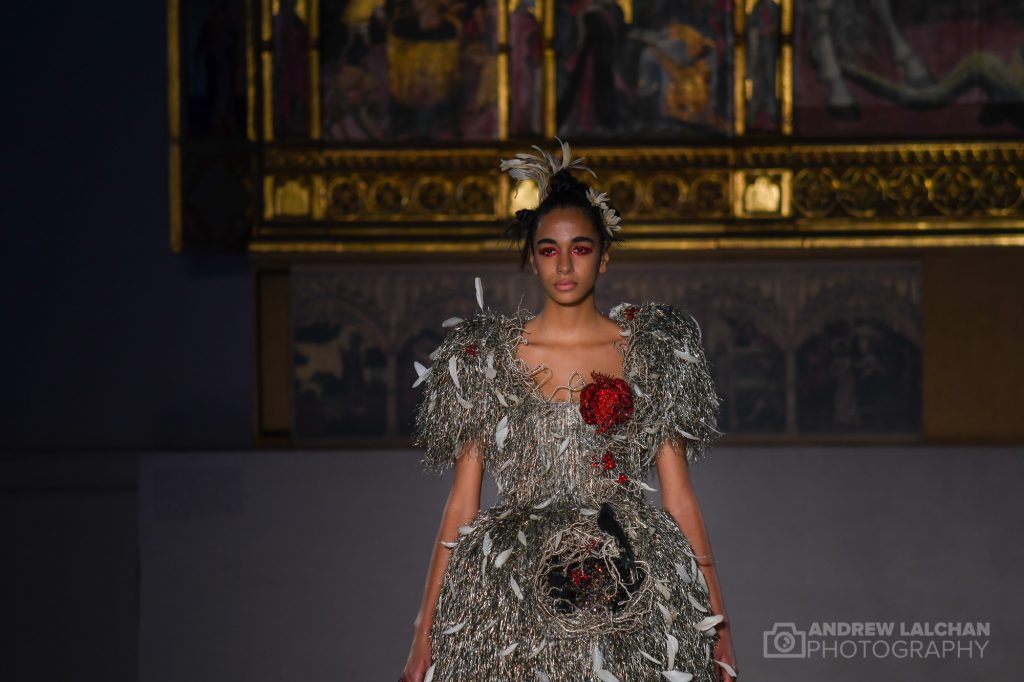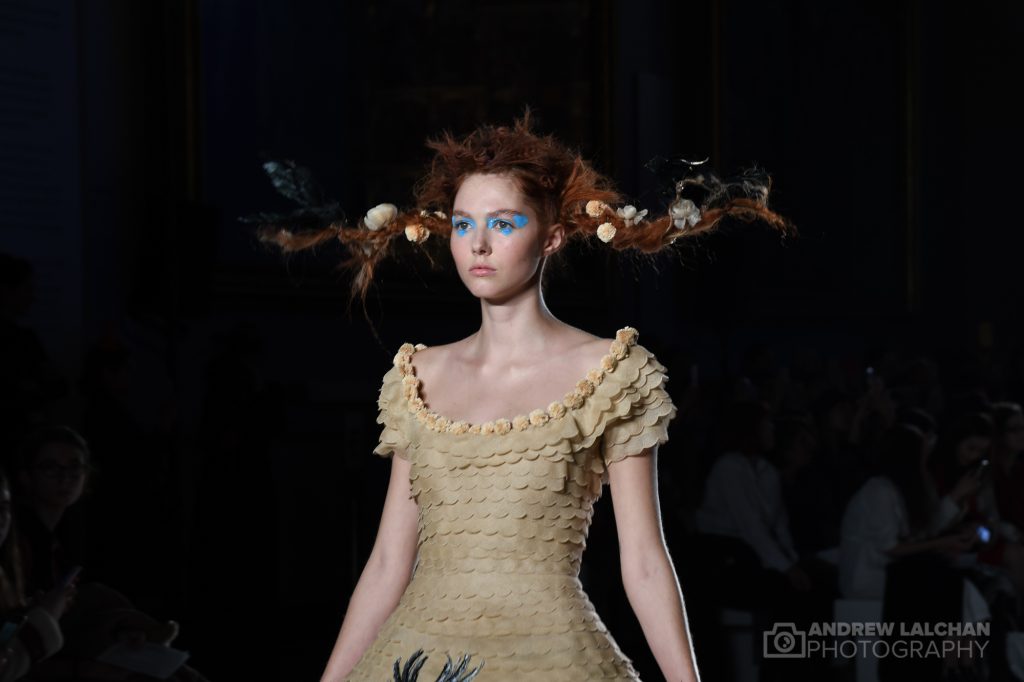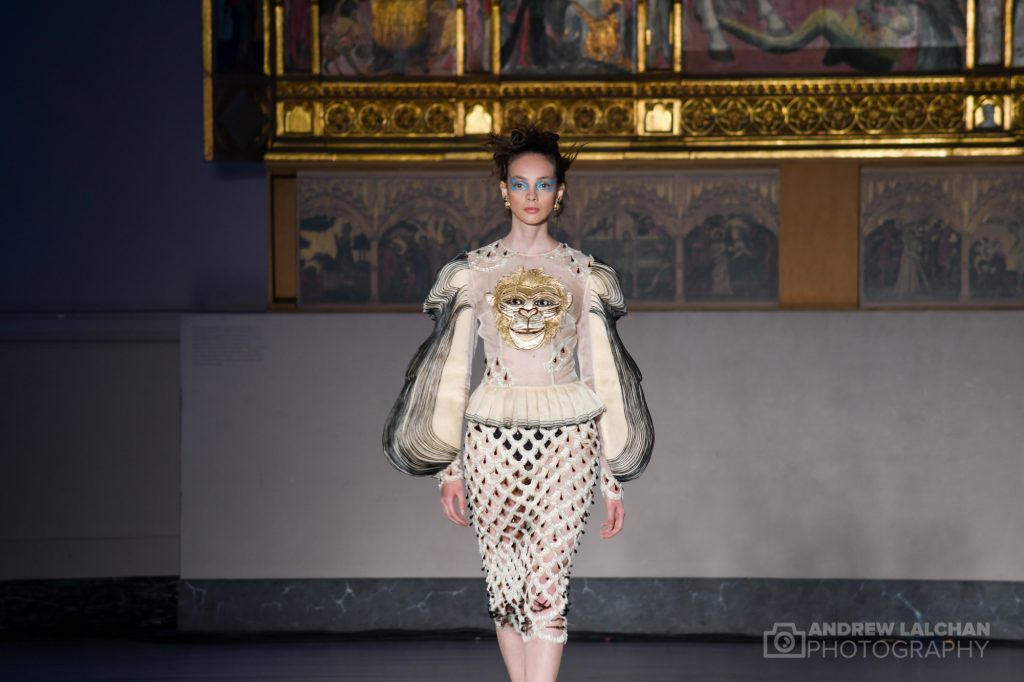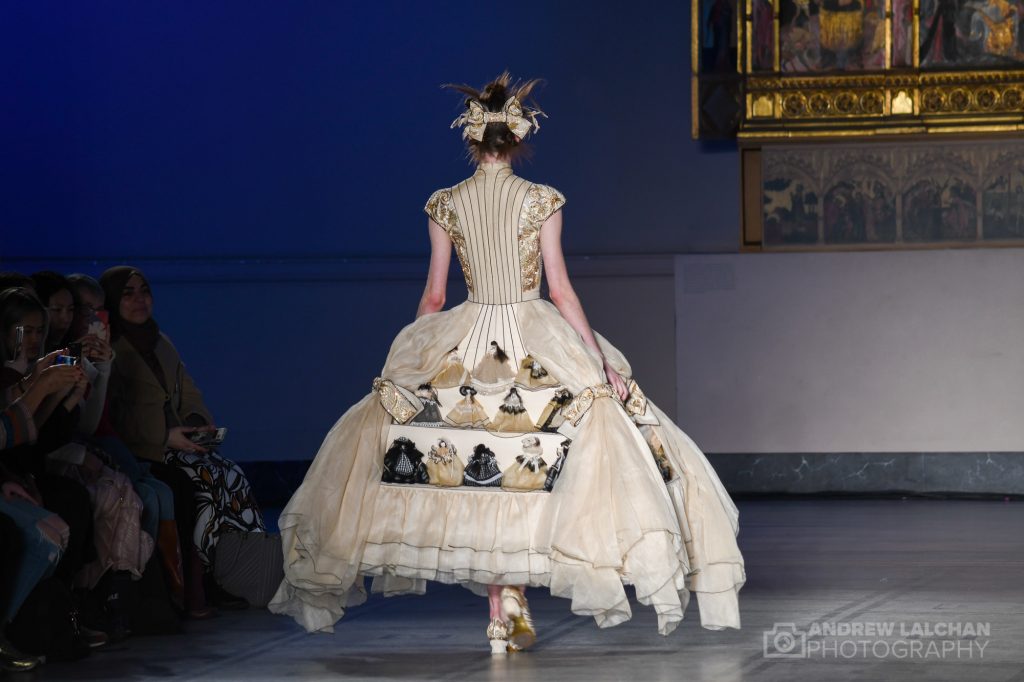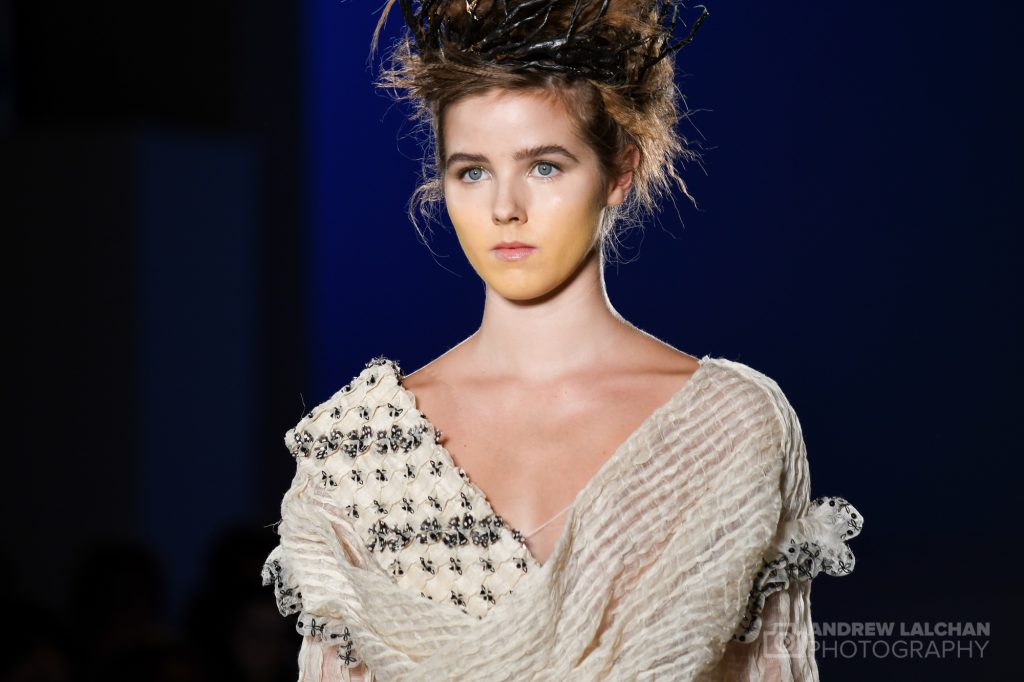 Many thanks for reading, sign up to my newsletter for various events and shows that happen around London. or leave a comment below and let me know what you think of Guo Pei's designs.
Links