A major new exhibition opens at the Hayward Gallery on the 23rd of October. It is a retrospective exhibition from one of the greatest British artists Bridget Riley. Spanning 70 years of her work it is the most comprehensive to date. Bridget Riley is one of the most distinguished and internationally renowned artists working today. She is now in her 80s and is still working.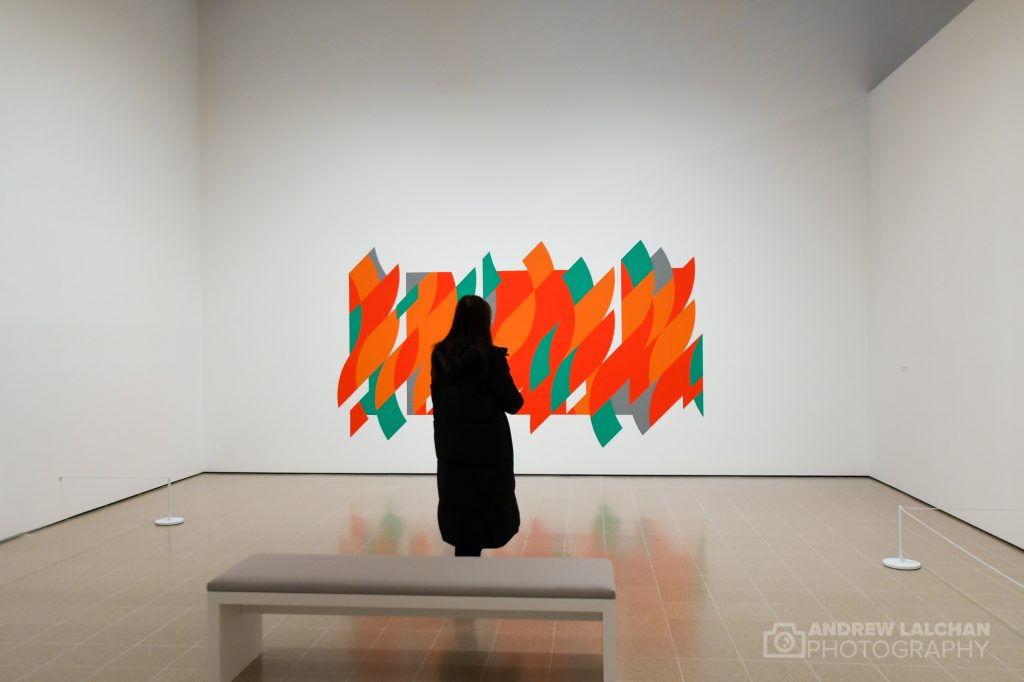 For me, this is the first time I am seeing her work and it certainly excites your senses giving you another impression. Playing tricks with your mind with perspective and colour to confuse the eye. The exhibition traces the origins and evolving nature of Bridget Riley's work. It features her iconic black and white works of the 1960s, a range of colour canvases and some rarely seen figurative works and studies.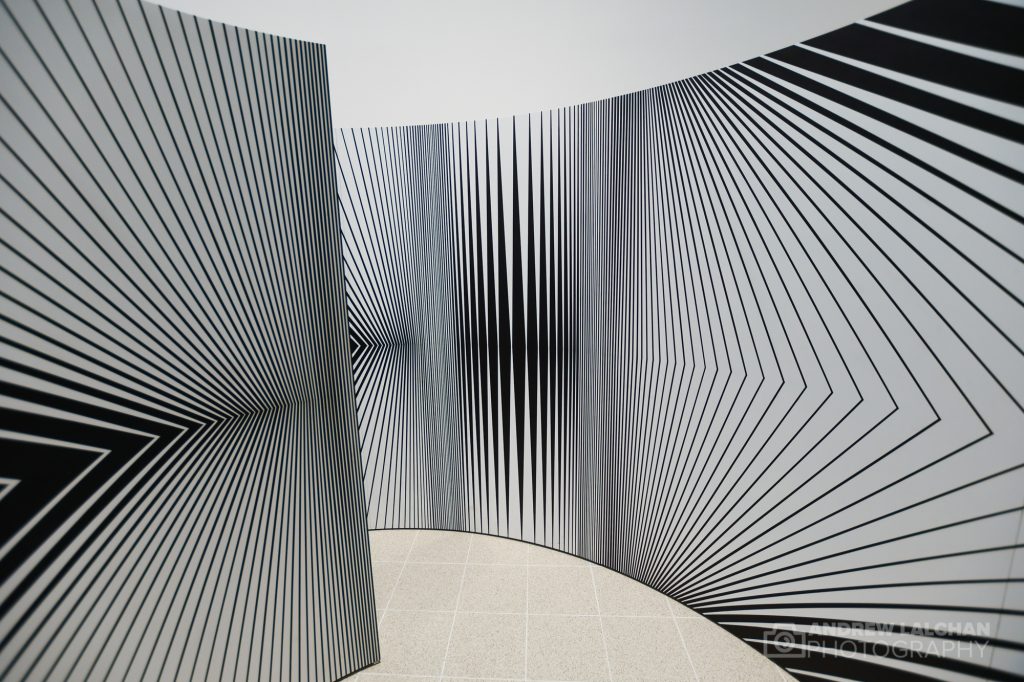 There are 4 key wall works which reflect recent work that she has done and now interested in. With over 200 works and 50 key paintings, it is organised thematically instead of chronologically. This is Bridget's 3rd solo exhibition at the Hayward Gallery and she has had exhibitions in 1971 and 1992.
Looking is, I feel, a vital aspect of existence. Perception constitutes our awareness of what it is to be human, indeed what it is to be alive.
Who is Bridget Riley?
Born in 1931 in London, she studied art at Goldsmith College between 1949 and 1952 and later at the Royal College of Art (1952 – 55). One of her jobs after college was as an illustrator at an advertising agency. But a major impact on her career as an artist came when she saw the American artist Jackson Pollock who had an exhibition at a Whitechapel gallery in 1958.
Her early work was figurative with a semi impressionist style but this changed to her signature Op art style which she perfected whilst working at the advertising agency. It consisted of black and white geometric patterns which explored the dynamism of sight to produce a distortive effect on the eye.
In the early 1960s, she bought a derelict house in the south of France with her partner and later turned it into a studio, she said the light there was so different from London and like no other. She was influenced by the post-impressionists artists like Georges Seurat who used to live in the region using this light. Discover more about her work at the exhibition which is on till 25th January 2020.
Photographs
Below are a selection of my favourite photographs that I took on the press preview, more can be seen on my Flickr link below.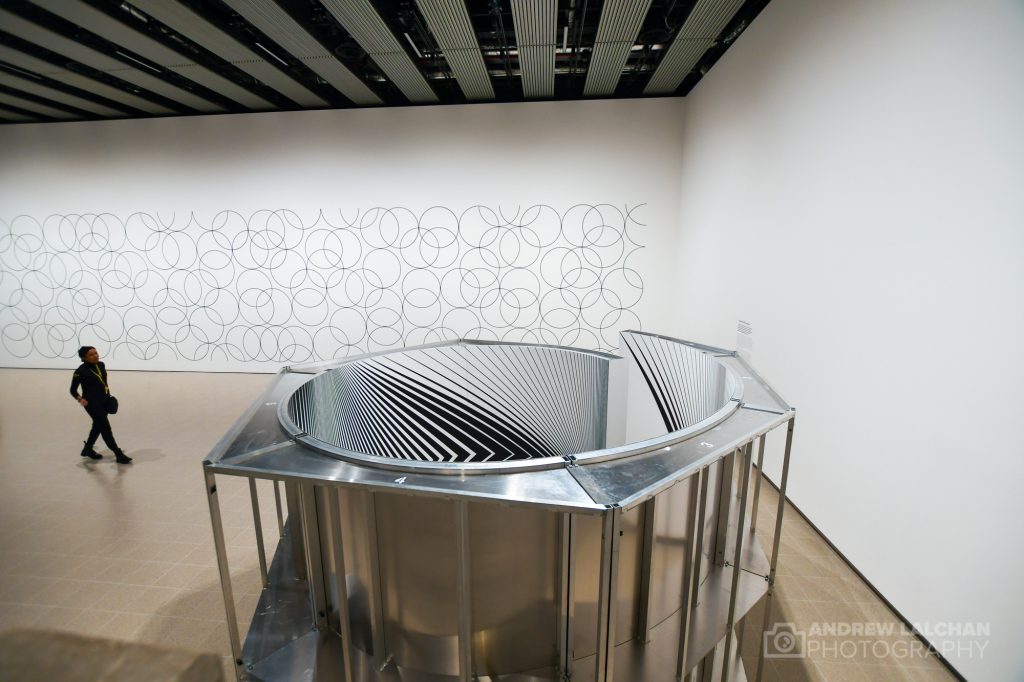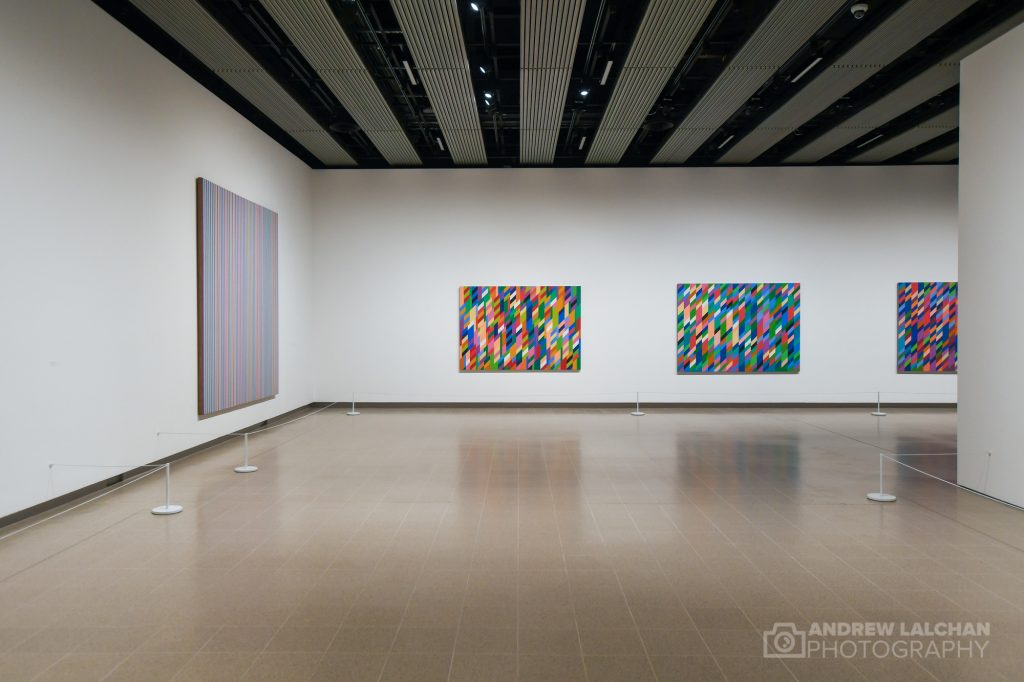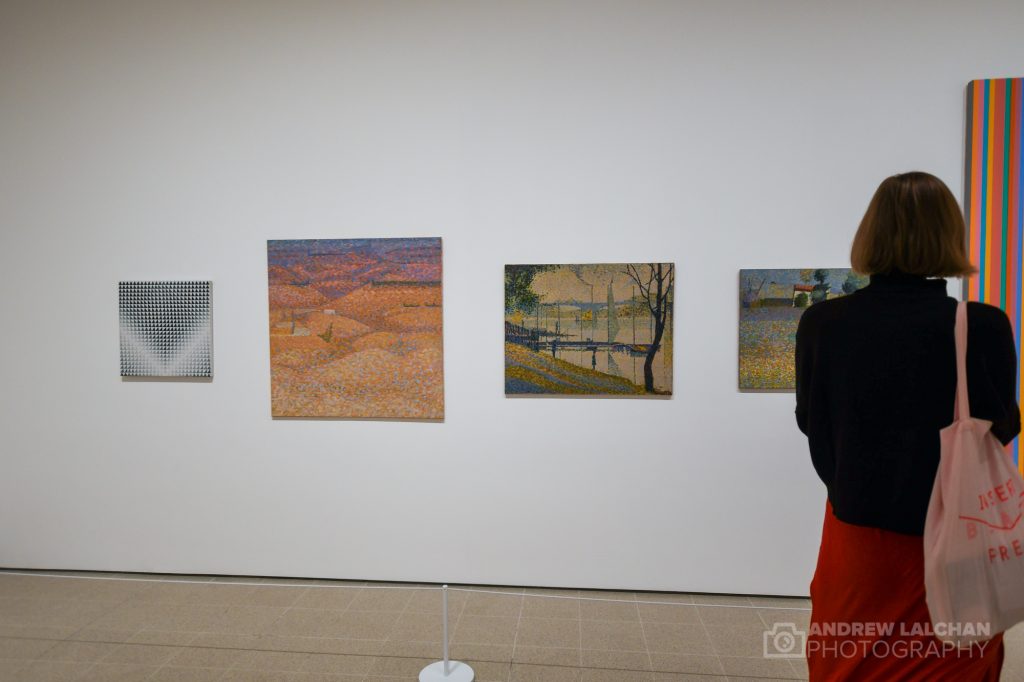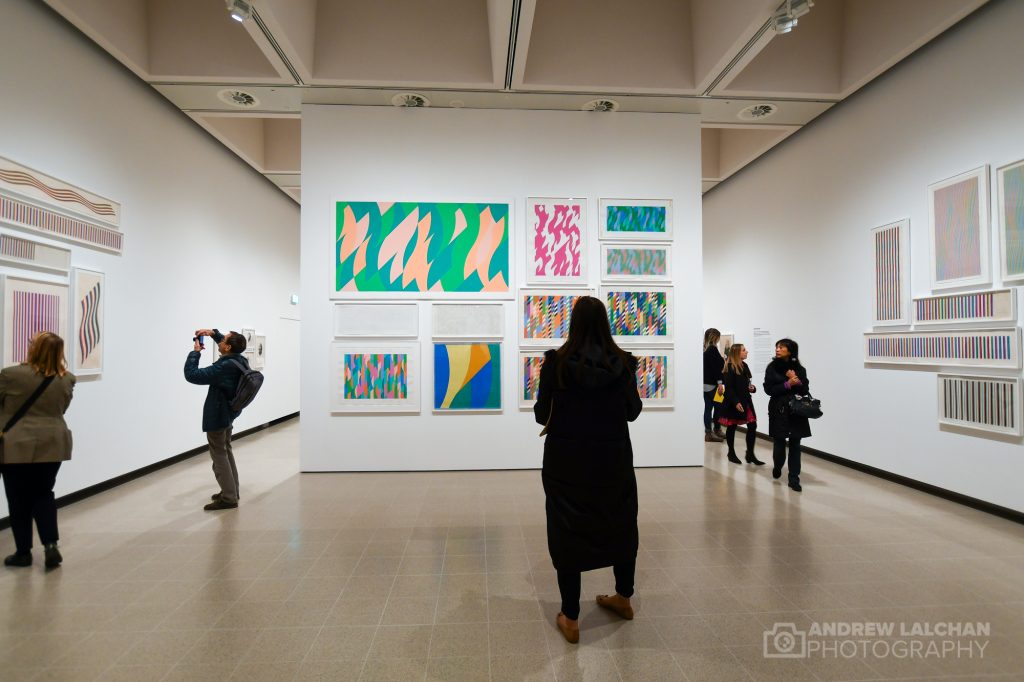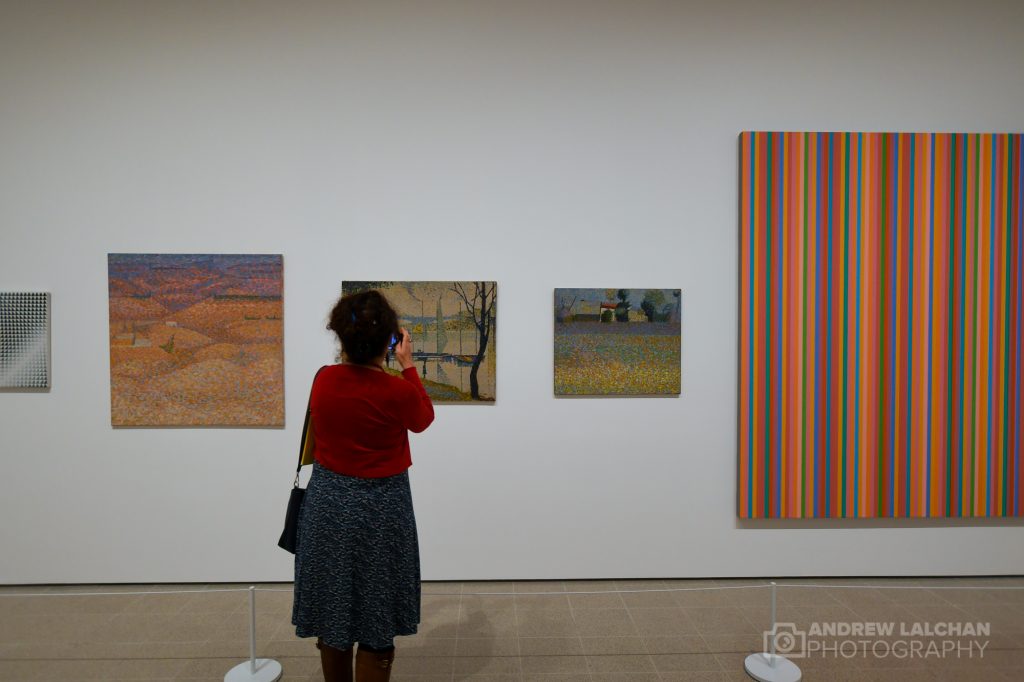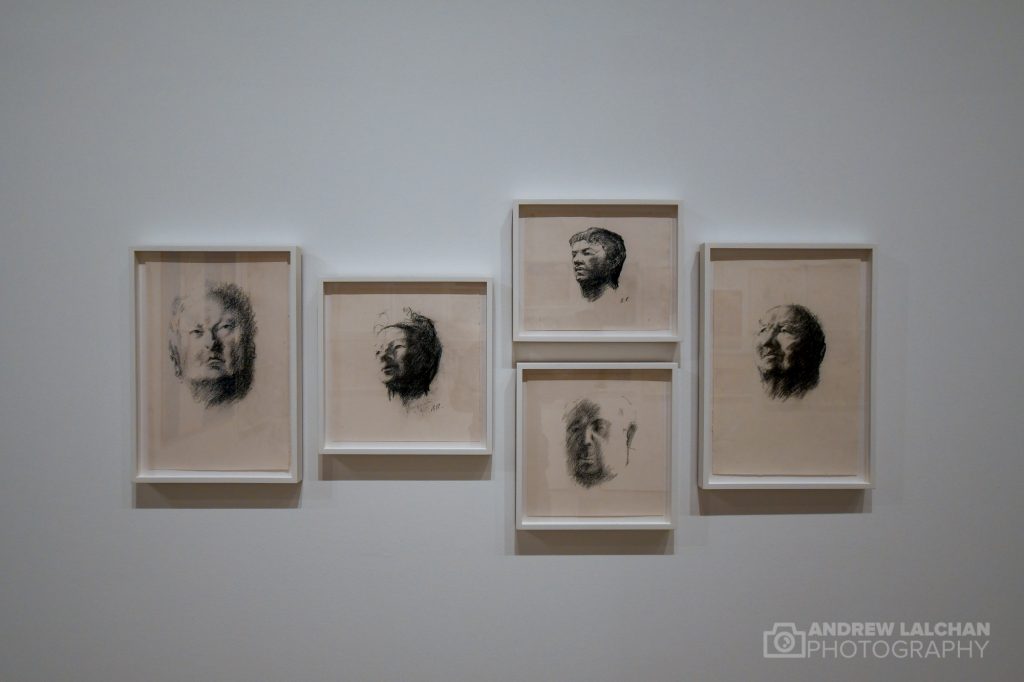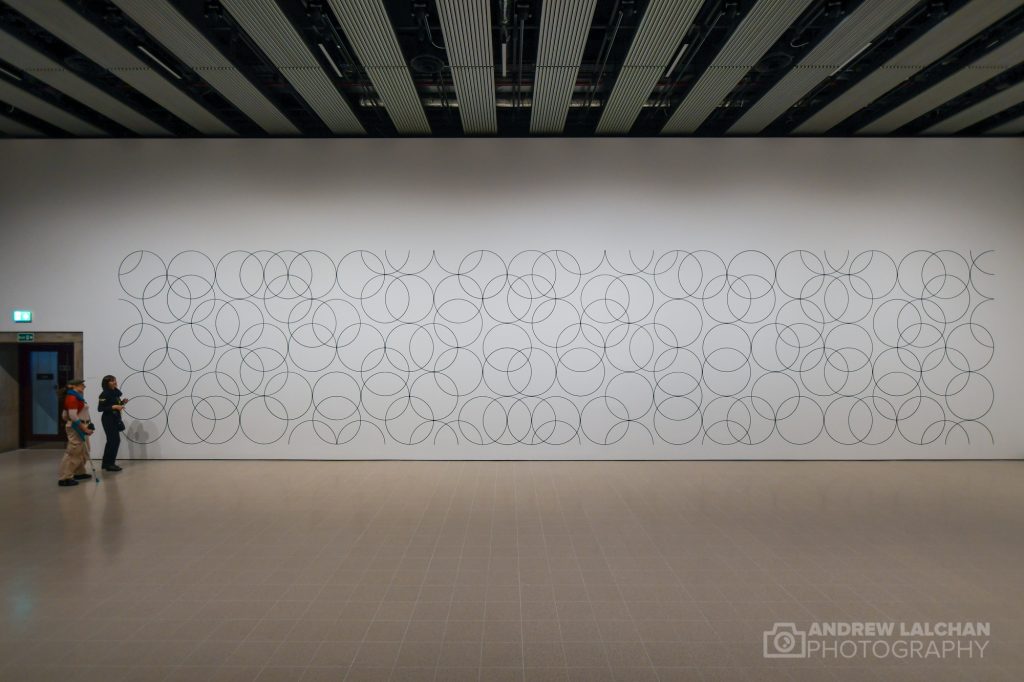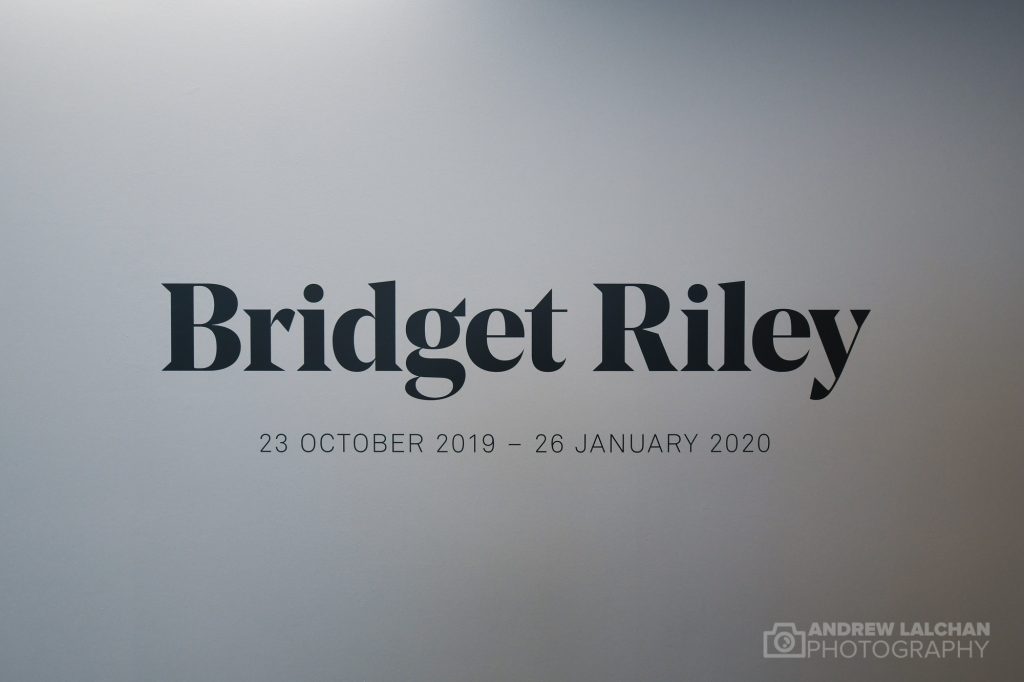 If you enjoy art this is an exhibition for you, it opens on Wednesday 23rd of October and runs till the 25th January 2020. Leave a comment below on who is your favourite British artist or if you went to the exhibition, what was your favourite painting.
Links
Hayward Gallery – https://www.southbankcentre.co.uk/venues/hayward-gallery
Instagram – http://www.instagram.com/alalchan
Flickr – https://www.flickr.com/photos/alalchan/albums/72157711459292093