The turbine hall at the Tate Modern has been taken over by creatures created by the American artist Anicka Yi. Prepare to meet the Aerobes, the floating machines that travel the hall. Yi explores the merging of technology and biology.
It is an amazing experience having these machines float above your head. The scent wafts down over the viewer as you take in the smell of the machines. There are two species of aerobes, they respond to their environment and emit fragrances as they travel. Xenojellies are semi-transparent descendants of the jellyfish. The other type is called Planulae which are bulbous.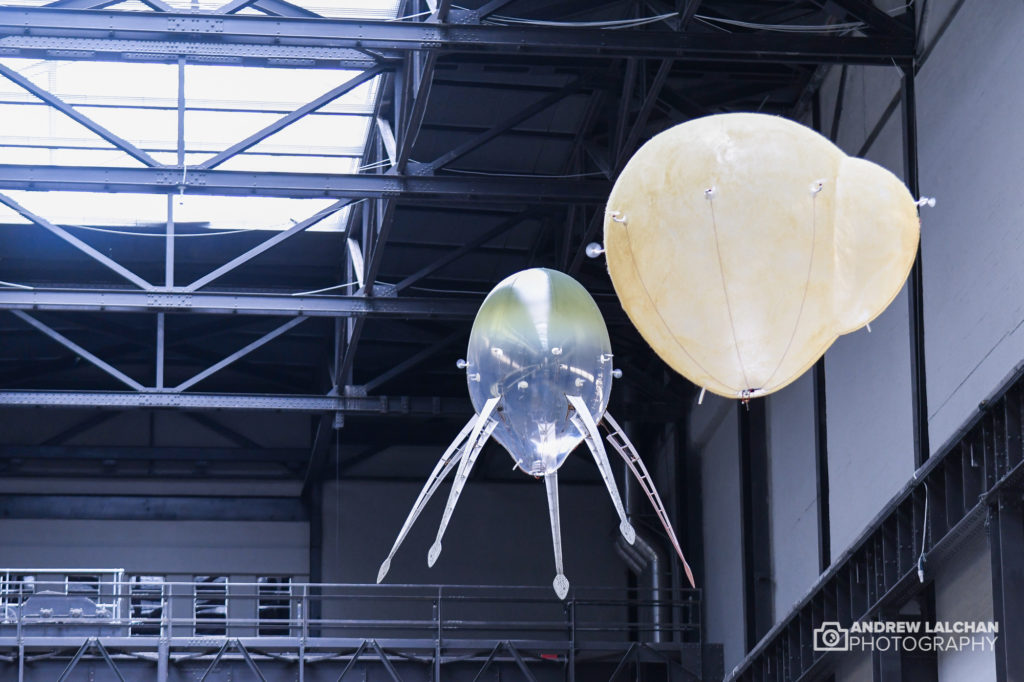 The aerobes are full of helium and are moved by rotors powered by a battery power pack. They react to each other and when getting low power they return to base to recharge. The species reference ocean life forms and mushrooms.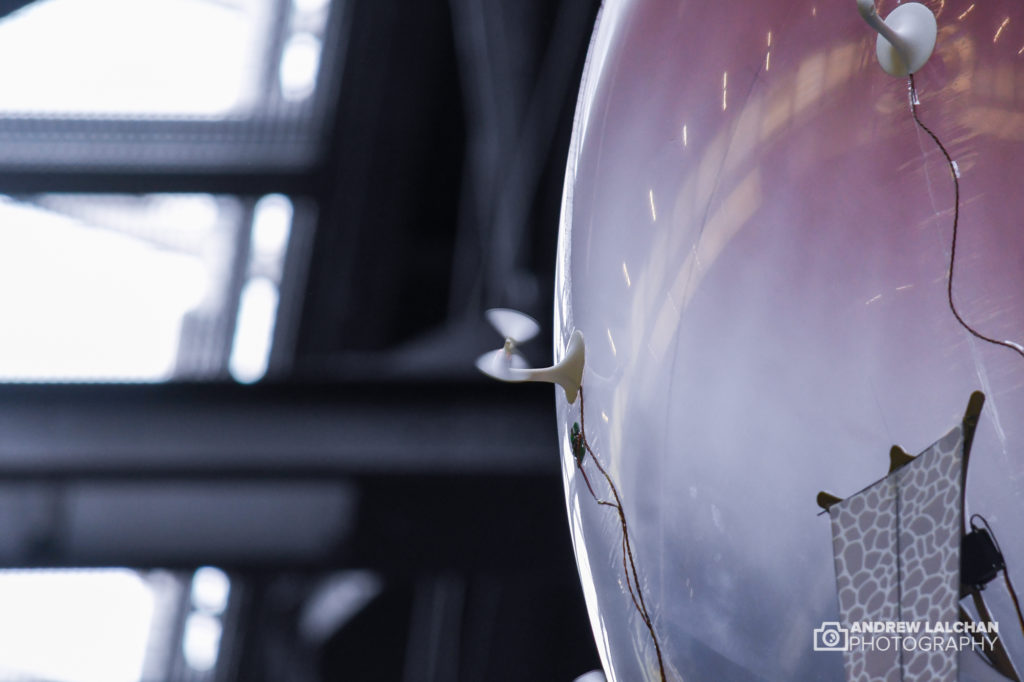 Anicka Yi is also interested in the science of air and how it is affected by changing attitudes, inequalities and ecological awareness.
In these pandemic times, this is pertinent with most people worried about the air they breathe. When it launches the first aroma is the cholera scent amongst other smells.
Who is Anicka Yi?
Anicka Yi was born in South Korea and now lives in New York City. She has had many solo exhibitions in New York, Basel and Kassel. She won the Hugo Boss prize in 2016 and has held residences in various places one of which is the centre of Art Science and Technology at MIT.
Hyundai Commissions
Hyundai Motor supports the Tate Modern and enables the art installations to take place in the Turbine Hall. This relationship will continue to at least 2026.
The commission In Love with the World is curated by Achim Borchardt-Hume who is director of exhibitions and programmes. Also Mark Godfrey former senior curator at International Art & Carly Whitefield assistant curator of International art.
At the press preview, Anicka Yi talked about her experience creating the installation and the challenges she had during the lockdowns. This will be added in the coming weeks.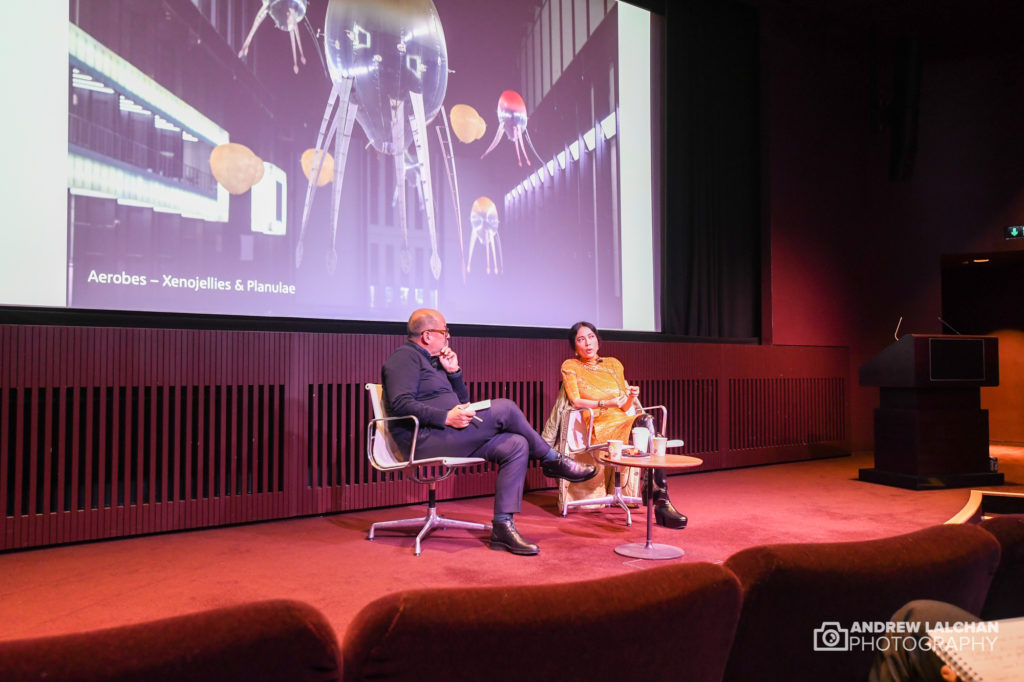 Where and when is the art installation?
The display is in the Turbine Hall of the Tate Modern, it is free but you need to register to enter the building. Opens on the 12th of October till 16 January 2022. Tate Modern is on the south bank of the Thames at Bankside. Check out the Tate Modern website for more information, the link is below.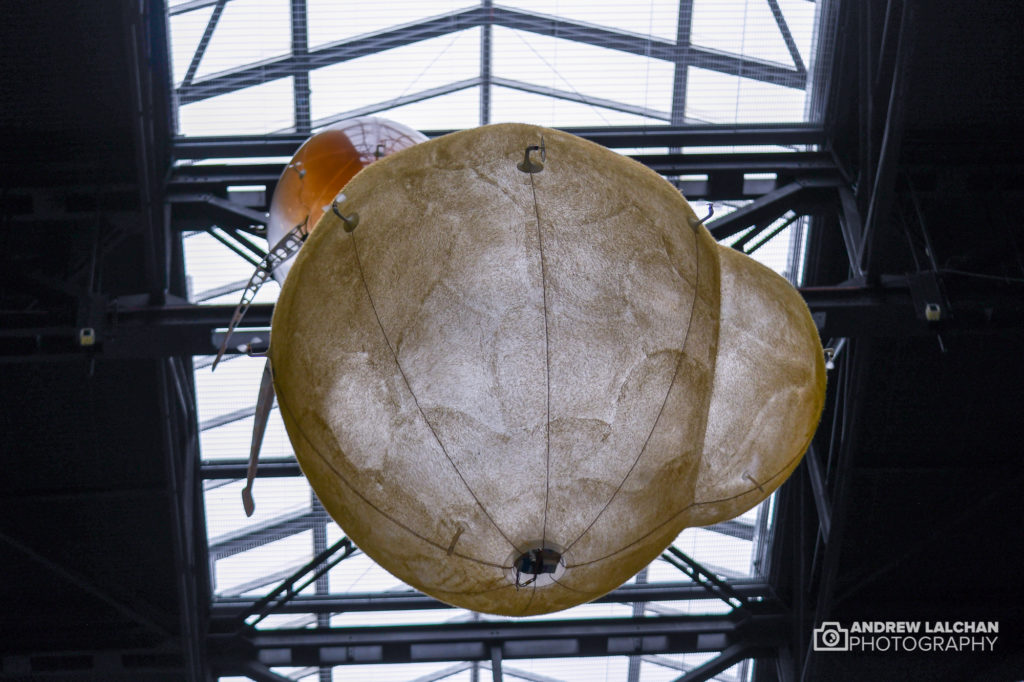 Thanks for reading; leave a comment below if you have been to the exhibition, what did you think of the machines. More photos can be found on my Flickr link below. Sign up for my newsletter for the latest events around Watford, London and the South East each month.
Links
Tate Modern – https://www.tate.org.uk/whats-on/tate-modern/exhibition/hyundai-commission-anicka-yi
Anicka Yi Studio – https://www.anickayistudio.biz/
Flickr Photos – https://www.flickr.com/photos/alalchan/albums/72157720010314689
Instagram – http://www.instagram.com/alalchan