Description
Its been an especially tough year for photographers with lots of work & events being cancelled so my calendar this year looks back to the happy times of 2019 where I shot nearly 50,000 photographs at over 200 events. So it's been difficult choosing my favourite shots, they are not necessarily my 13 best photographs of 2019 but they fit in with each month.
My 2021 calendar is out in the second week of December there will only be a short run so grab them while you can.
Cover photo
Taken on the road to The Grove Hotel in Watford, there are some beautifully shaped trees which look great at the best of times but especially so when they get covered in snow. It is a long exposure shot with the Grove taxi going by.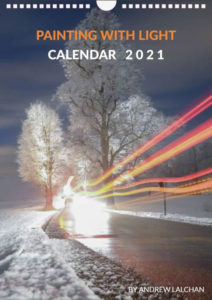 January
The gongs have struck midnight and the fireworks erupt in front of the London Eye, it's 2020 as everyone celebrates looking forward to a successful year! I managed to catch a few shots before the smoke was blown towards us and obscured the fireworks.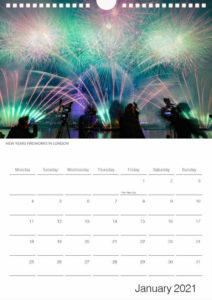 February
Chinese new year in London, it was the year of the pig in 2019.