Over the next few months I am excited to announce that I will be doing some Photography workshops, photo walks and photo sessions in Watford and maybe some in the surrounding area.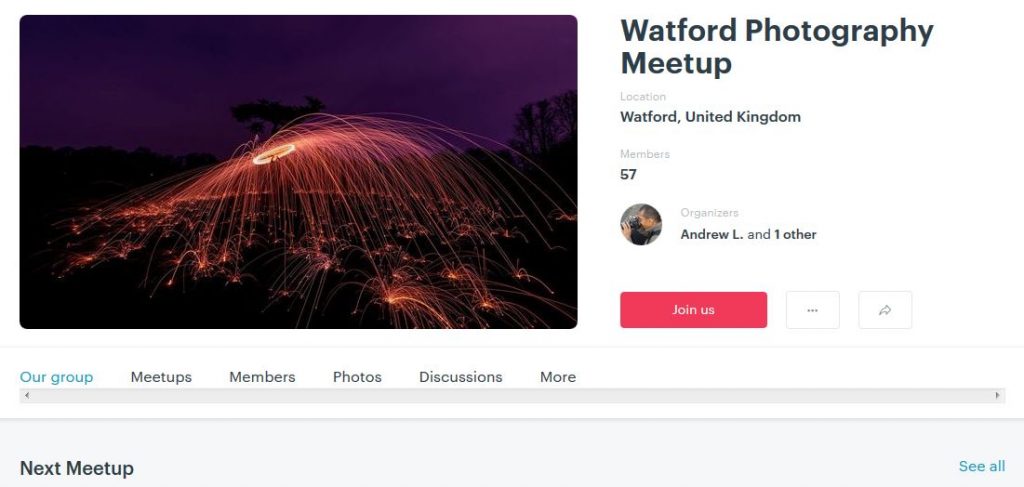 To join the Watford Photography Meetup, click the image above or below you will see a list of the current events running where you can signup by clicking the link below to also find out more information.
Here are a list of my latest events and workshops coming up.